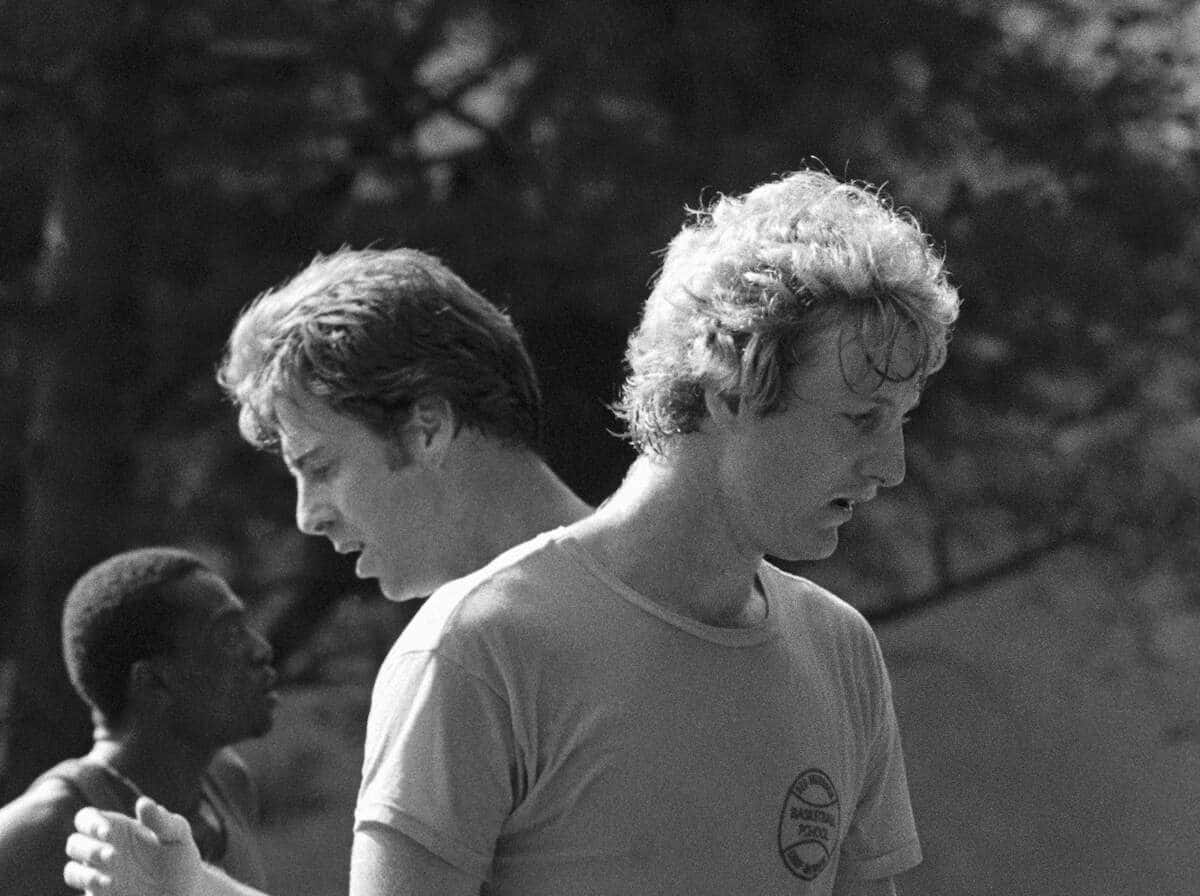 Larry Bird Doubted Himself as an NBA Rookie, but Things Quickly Changed
Boston Celtics legend Larry Bird doubted himself as an NBA rookie, but things changed rather quickly for the three-time MVP.
Besides being a great scorer, an exceptional passer, and a bona fide winner, Larry Bird was also a very confident basketball player.
The former Boston Celtics forward and Hall of Famer was known for his trash-talking and clutch shooting. However, that confidence wasn't at a high level as he made his way into the NBA.
Larry Bird was a complete NBA player
Although Larry Bird played his college basketball at little-known Indiana State, he certainly made a name for himself. Bird and Magic Johnson began their longstanding rivalry in college when Bird's Sycamores battled Johnson's Michigan State Spartans in the NCAA tourney finals in 1979.
The rivalry certainly carried over into the NBA, with Bird's Boston Celtics competing against Johnson's Los Angeles Lakers for NBA titles throughout the '80s and early '90s. Bird was not nearly as athletically gifted as many of his NBA counterparts, but he could do everything. He was the complete NBA player.
Bird and the Celtics went on to capture three NBA titles. He also showed his dominance by winning three straight MVPs. Bird was named Rookie of the Year in the 1979-80 season and became a 12-time NBA All-star. He played 13 years in the NBA — all with the Celtics — and averaged 24.3 points and 10 rebounds per game.
Larry Bird was loaded with confidence
Larry Bird was very confident in his ability to play basketball. He doubled down on his confidence by becoming one of the NBA's biggest trash talkers. More times than not, Bird was able to back up all that talk.
While he was confident and brash, Bird was also the ultimate competitor. Winning was what was mainly on his mind. During a 2019 interview with The Undefeated, Bird said it was the basketball court that ultimately brought out that competitiveness.
"I was always driven on the basketball court," Bird said. "I always wanted to win every game I played in, sometimes too much. When you're out on the playground just playing, and you're scraping, fighting, and do whatever you can to win the game. When it's all over with, your friends and I'd think, 'Why did I get like that?' That's the way I've always been."
Bird briefly questioned his confidence as an NBA rookie
Although Larry Bird was driven to win, he briefly doubted his ability to play at the NBA level as a rookie. He wasn't sure a guy playing at a school the size of Indiana State would be able to compete with those top-level players in the NBA. Those doubts didn't last very long.
"I played against guys that I thought were really good when I came in the league, and after playing against those guys, I'd say, 'Well, he's not that good,'" Bird told The Undefeated. "And I think that goes back to the thinking when I was younger and I played at a small high school: I'd score a lot of points, get a lot of rebounds, but you don't play against anybody."
Bird said those same thoughts crept into his head when he went to college and then was a pro. "Going to Indiana State, it was the same thing," he said. "But when I got into the pros, I had thoughts in my head: Can I do this? Once I got in here, I thought it was pretty easy."