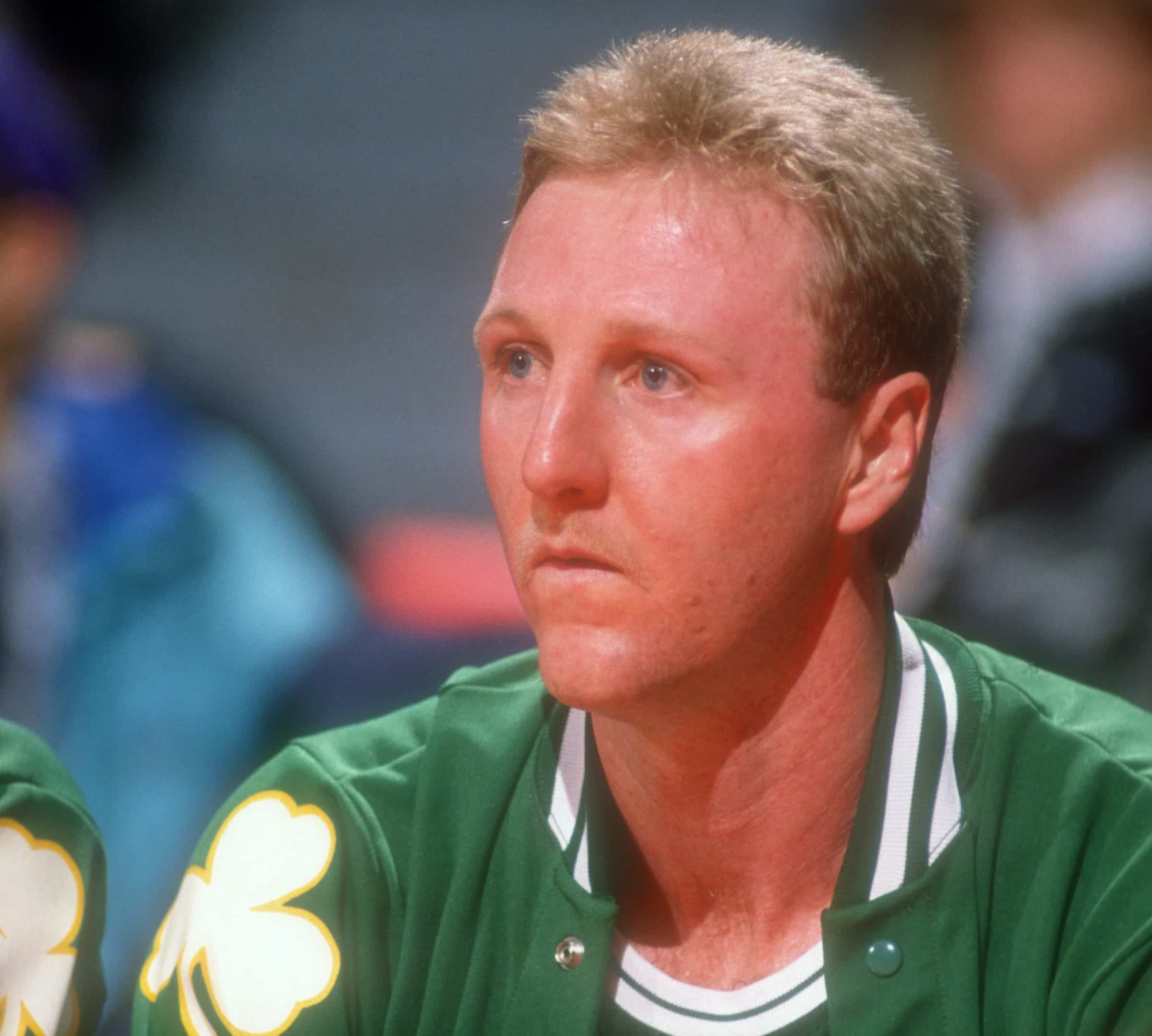 Who's Pushing Larry Bird Off the Top-10 List of All-Time NBA Players?
It's tough to see Larry Bird losing his spot as a top-10 NBA player in history any time soon.
It wasn't long ago when Dennis Rodman foolishly said Larry Bird wouldn't make it in today's NBA. Rodman stated if the Boston Celtics legend played professional basketball today, he'd play in Europe. Rodman's off-the-wall comment triggered a variety of reactions.
Jimmy Jimmerson of the Dan Patrick Show wasn't as absurd as Rodman, but he recently said that at some point, Bird is going to drop out of the list of top-10 NBA players in history. Why? LeBron James is already a top-10 player of all time, but what other current player would even come close to bumping Bird off the list?
Larry Bird is arguably a top-five player in history
Larry Bird is easily a top-10 player in NBA history. A case can certainly be made he's top five.
In no particular order, Michael Jordan, Wilt Chamberlain, Kareem Abdul-Jabbar, Magic Johnson, Bird, James, and Bill Russell are locks for the top seven spots. Then you have Shaquille O'Neal, Tim Duncan, Hakeem Olajuwon, Kobe Bryant, and maybe Oscar Robertson.
At worst, Bird is top seven. He's a three-time NBA champion and recorded three straight MVP awards, winning them from 1984 to 1986. Bird is one of only three players to accomplish that feat. The other two are Chamberlain and Russell.
Bird played 13 seasons in the NBA before injuries caught up to him. He won Rookie of the Year after leading the Celtics to a 61-win season, one year after Boston collected just 29 victories. In his second season, he won his first championship.
One of the finest passers the game has ever seen, Bird was a 12-time All-Star and was named All-Defense three times. He is a member of the NBA's 75th Anniversary Team and was inducted into the Naismith Memorial Basketball Hall of Fame in 1998.
Who would knock Bird out of the top 10?
The NBA is far different today than it was when Bird played. Young fans today see statistics and rank players based on numbers. The three-point line was never a significant part of Bird's game. In fact, it was never a big part of the NBA during his era.
In his seventh season in the league, Bird led the NBA with 82 three-pointers made. Today, players do that in less than a quarter of the season. The three-pointer is the biggest part of the game today.
Outside of James, who we've already established is easily in the top 10, what current players would threaten to take Bird's place in the top 10? Hint, nobody.
Stephen Curry? Curry is the better shooter. Heck, Curry could be the best shooter the game has ever seen. There is nothing else Curry does better than Bird.
Kevin Durant? Sure, he's a better scorer but only slightly. He led the league in scoring four times, but his career average is 27.3 points, while Bird's is 24.3. Bird is better everywhere else.
Giannis Antetokounmpo and Nikola Jokic both have a legitimate shot to be contenders for a top-10 place in history, but they've still a long way to go. Without a serious outside scoring game, Antetokounmpo will have a tough time convincing anyone he's better than Bird. If the Nuggets can build off this season's championship and remain serious contenders out West, Jokic has a shot to make some noise among the all-time greats.
For the foreseeable future, Bird will safely remain among the top 10 greatest players ever.