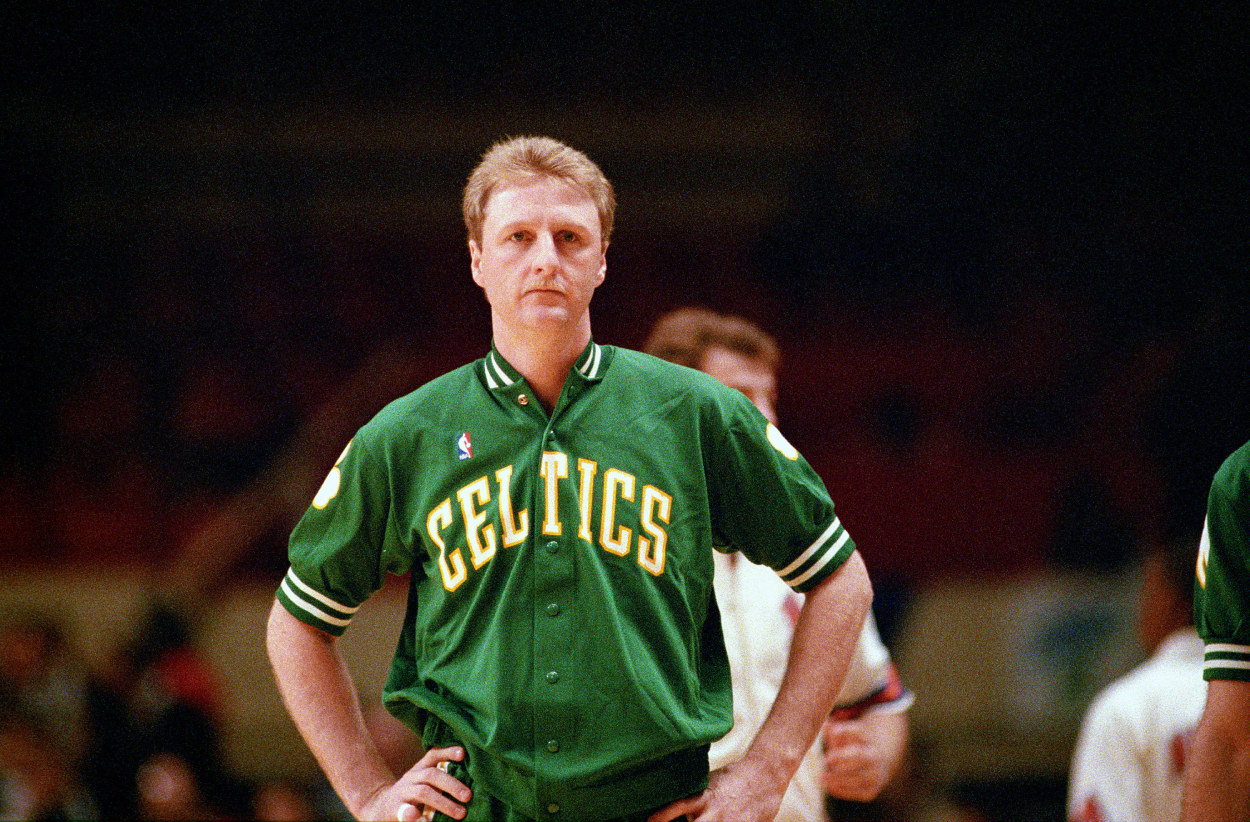 After 3 Straight MVPs, Larry Bird Said the Boston Celtics' Continued Success Hinged on 1 Player — and It Wasn't Him
Immediately after clinching his third NBA title, Larry Bird said if the Boston Celtics wanted to keep winning, they needed one particular player to shine.
Larry Bird proved to be the best NBA player in the mid-1980s, winning three straight MVPs between 1984-86. The Boston Celtics star also guided his team to four straight NBA Finals appearances from 1984-87, winning in '84 and '86. After winning his third consecutive MVP, Bird said he believed if the aging Celtics wanted to continue their winning ways, their success hinged on one player.
Larry Bird and the Boston Celtics grew up and grew old together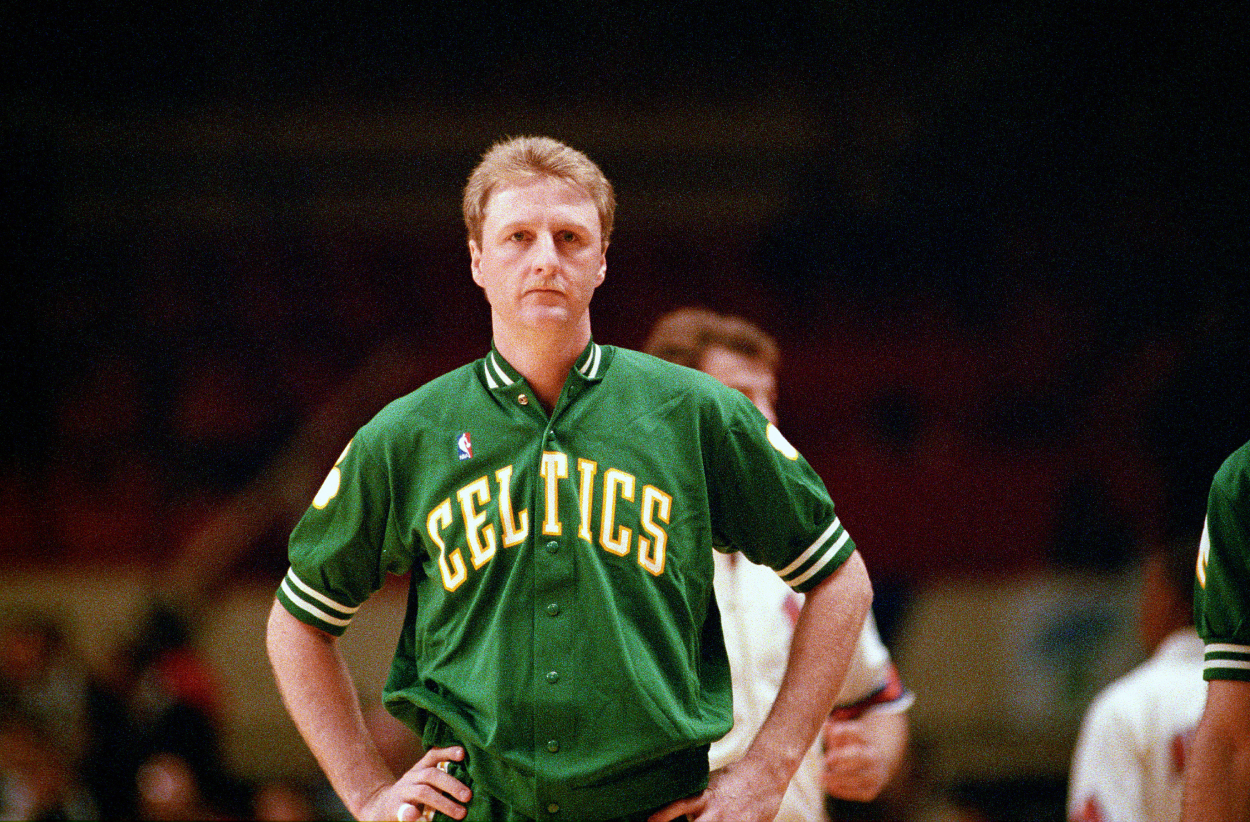 Bird made his NBA debut during the 1979-80 season, one year before Kevin McHale and Robert Parish joined him in Boston. The trio made up arguably the best frontcourt in NBA history, winning three titles together. It didn't take long for the three to gel as they were crowned champions their first year together.
The three played together through the 1991-92 season as a bad back forced Bird into retirement after that year. In the 10-plus years they played together, Bird, Parish, and McHale dominated. As the seasons wore on, however, they may have been overused as their bench was typically thin.
Bird has gone on record as saying he would put his Celtics 1985-86 championship team up against any team. The frontcourt was joined by Dennis Johnson and Danny Ainge, giving them four future Hall of Famers in the starting lineup (Ainge being the lone non HOFer).
Injuries got the best of Bird as his career wound down. He underwent surgery on both heels during the 1988-89 season that saw him play just six regular-season games. He was plagued by bone chips in his elbow and then the back injury that eventually ended his career.
After snagging his third consecutive MVP, Larry Bird said the Celtics' continued success revolved around one player
Bird knew he, McHale, and Parish couldn't keep logging the minutes they were playing. The next year, six of the Celtics' top eight players would be 30 years or older, including Bird. They were already the NBA's oldest team during their latest championship run.
Just moments after knocking off the Houston Rockets in Game 6 of the 1986 NBA Finals, Bird was hungry for another championship.
"My goal is to win as many championships as possible," Bird said then, per United Press International. "This team is one of the greatest, if not the greatest, I've ever been associated with especially over the long season. They just continued to produce, day in and day out."
Bird then went on to say that for the team to keep winning, the Celtics needed a strong contribution from one particular player.
"The success of this team depends upon how healthy Bill Walton is," Bird said. "If he stays healthy, we'll continue to be successful."
Bill Walton provided the Celtics with a spark in '86 but couldn't stay healthy in '87
Walton joined the Celtics for the 1985-86 championship run via trade after spending 11 years in the NBA. He missed three of those seasons completely, however, while battling a foot injury.
In his first year with Boston, he played 80 games, averaging 19.3 minutes off the bench. He put up 7.6 points and 6.8 rebounds as the Celtics' biggest contributor among the reserves.
The following season was a different story.
Injuries continued to play the Celtics' big man, limiting him to 10 regular-season games. He did manage to return for the playoffs but played sporadically.
The Celtics reached the NBA Finals in 1987, where the Lakers closed them out in six games. Walton was highly ineffective in the series. He played five of the six games, netting a total of 29 minutes while scoring six points.
Bird was right. Had Walton been healthy during that 1986-87 season, the Celtics may have hung another championship banner.