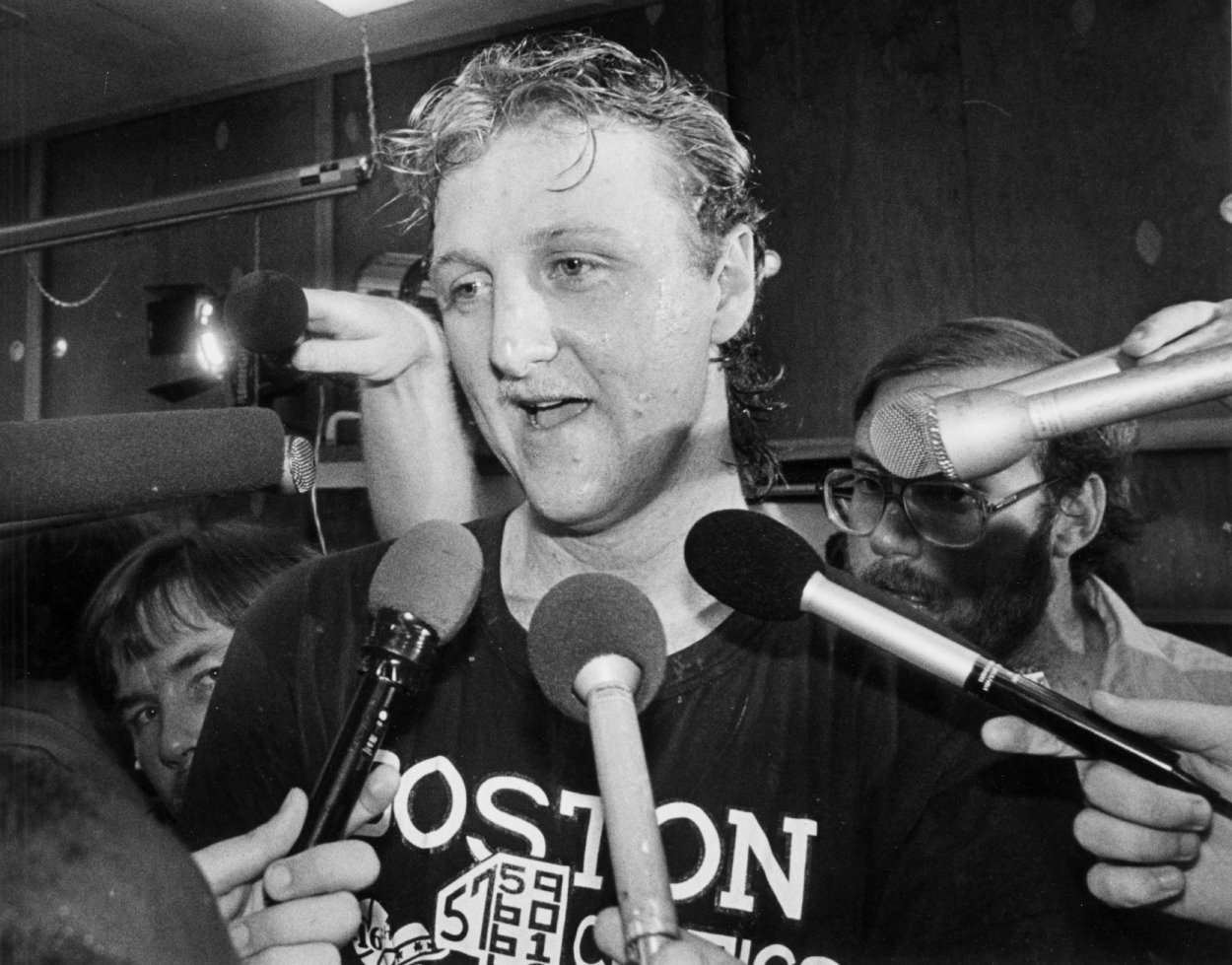 Larry Bird Blasted Kevin McHale and Bill Walton Before a Rare Boston Celtics Loss in 1986: 'I Made My Point'
Larry Bird and the Boston Celtics had a magical 1985-86 NBA season.
The 1985-86 Boston Celtics may have been the best of the Larry Bird era. Bird once said he'd put that team up against anybody. While the team rarely lost that year, one still stands out to the Celtics legend. Boston was in the middle of a road trip, and Bird blasted veterans Kevin McHale and Bill Walton before the game. He said he didn't need them, and he would take care of things and win on his own. He was half right.
Larry Bird won his third straight MVP during the Boston Celtics' magical 1985-86 season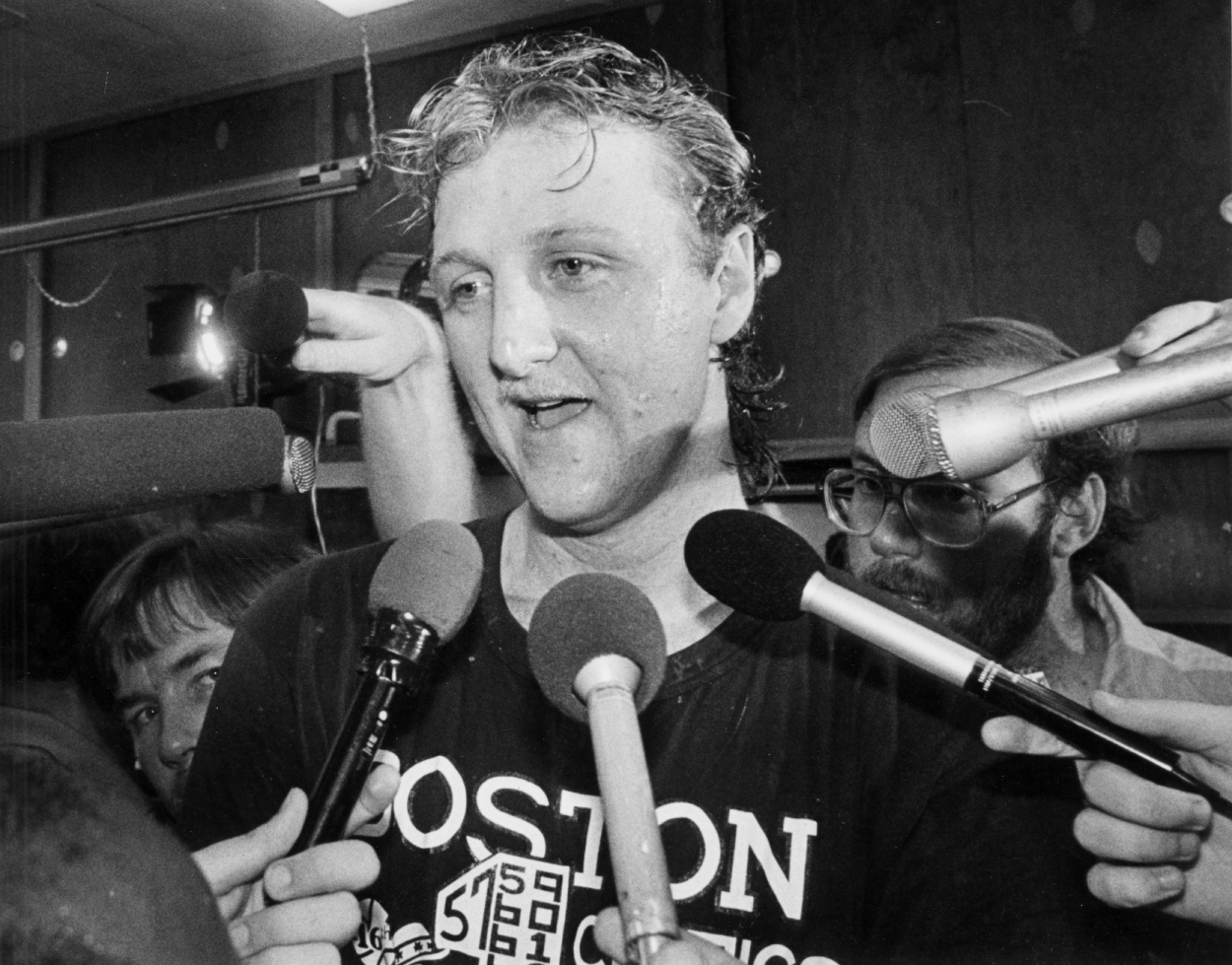 Bird and the Celtics couldn't do much wrong during the 1985-86 season. They lost to the Los Angeles Lakers in the 1985 NBA Finals and were hungry for another championship after winning in 1981 and 1984. After losing the opener in overtime to the New Jersey Nets, the Celtics were on a mission, stringing together win streaks of eight and nine games by early December. Bird led the charge and sought his third straight MVP honor.
"What Larry was able to do on and off the court, it defied description, and it was very much like being on tour with The Grateful Dead," Walton said in 2020, according to the Boston Celtics. "You never knew what was going to happen. You knew it was going to be fun."
Bird played all 82 games and averaged 25.8 points, 9.8 rebounds, and 6.8 assists in guiding the Celtics to a 67-15 record. For the third straight year, he was named the NBA's best player.
"The thing that always stands out to me about Larry was his unwavering confidence," said Danny Ainge, a starting guard on the team. "He had a level of confidence that was far superior to the rest of us. And I think that we were all very confident people."
Larry Bird blasted Walton and McHale before a game against the Dallas Mavericks
The losses for the Celtics were few and far between during the 1985-86 season. Only twice that year did they suffer back-to-back losses. One of those losses still sticks with Bird.
Boston began a five-game road trip on March 8, 1986, at the Washington Bullets and fell 110-108 in overtime. Two days later, they began their swing through Texas with a trip to Dallas.
"We just didn't think we were going to lose," said Bird of his team's mentality that season. "We lost some games throughout the year. I can remember one in particular where I was mad at Kevin and Bill before the game. They were messing around in Dallas.
"I was very upset. I went out and told them, 'I don't need you guys, I'll win it by myself.' I score 50, and we lose, but I made my point."
Bird finished with 50 points, 11 rebounds, and five assists in a 116-115 loss. After that game, Boston won 14 straight.
The Celtics went on to defeat the Houston Rockets in Bird's final NBA championship
The Celtics completed their magical season by knocking off Hakeem Olajuwon and the Houston Rockets in six games. Not surprisingly, Bird was named the MVP of the Finals. It was the final time the Celtics of the Bird era won a championship, although they reached the Finals the following year for the fourth straight time. They lost to the Lakers in six games.
"I'm not a limelight type of guy," Bird said. "I'm not a self-promoter. I sort of let my basketball do my talking, and I love to play the game. I don't know other athletes, but if they were treated as well as I was treated in Boston, they should be very grateful because it was the ride of my life. There's no question about it. It was the best time of my life, and I'll never forget it."
All stats courtesy of Basketball Reference.