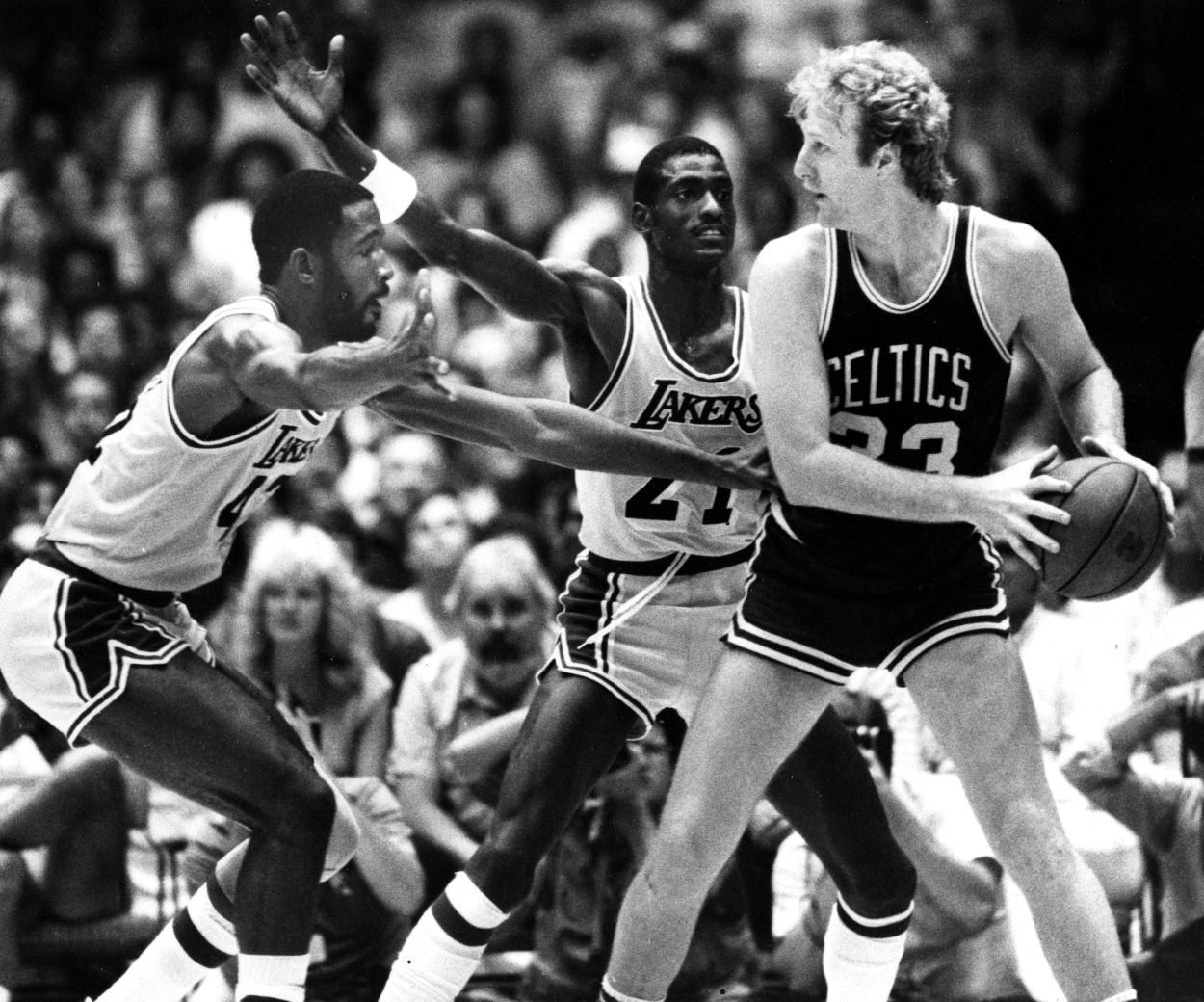 Larry Bird Once Revealed the Only Player 'Who Can Really Shut Me Down'
Larry Bird said there was only one player who could shut him down.
Larry Bird wasn't the most athletically gifted athlete to play in the NBA, but he was one of the most dominant. The former Boston Celtics star did it all. When it was crunch time, the ball was in Bird's hands, and he'd beat you with a fadeaway 3-pointer or a crisp pass for an assist.
Bird was also as confident as they come. He felt he could score on anyone, although he did say during his playing days that there was one player "who can really shut me down."
Larry Bird revealed the guy who could shut him down during the 1986 NBA Finals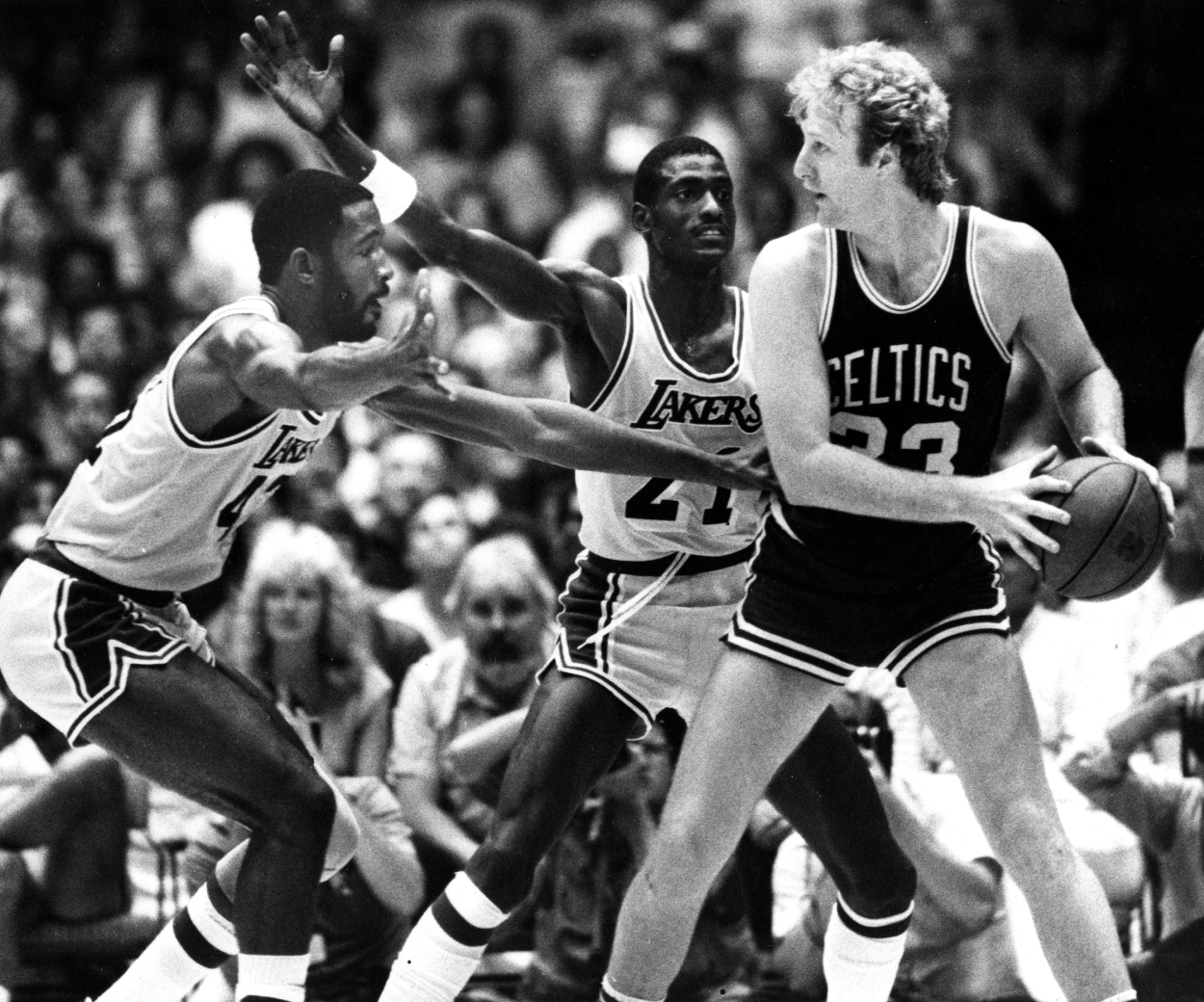 The Celtics held a 3-2 series lead over the Houston Rockets in the 1986 NBA Finals. Boston failed to close things out during Game 5 in Houston. The C's may have taken the Rockets lightly in that last meeting when they fell 111-96 after an ugly performance.
Game 5 was physical and dirty as Rockets center Ralph Sampson was ejected for throwing a punch at Celtics guard Jerry Sichting. Sichting later said he didn't know if "it was a punch or a mosquito bite." The Celtics practice session before Game 6 was intense, according to Sports Illustrated.
"I had to call it off before they killed each other," said Celtics coach K.C. Jones back then.
In Game 5, Bird only took 13 shots. It wasn't because of the defense employed by Robert Reid or Rodney McRay. Bird wasn't concerned about either of them.
"Michael Cooper's not in this series, and he's the only one who can really shut me down," Bird said of the Los Angeles Lakers guard.
Michael Cooper explained why Larry Bird was tougher to guard than Michael Jordan
Cooper and Bird were drafted the same year. Bird went in Round 1, and Cooper went in Round 3 of the 1978 NBA Draft. The two combined for eight NBA titles. Bird was a three-time MVP, while Cooper was named to the All-Defensive team for eight years. When Cooper's Lakers met Bird's Celtics, it was Cooper who had the task of guarding Bird.
"Anytime Larry was on the floor, you had to be aware of his presence because he was going to make something good happen," Cooper said during an interview with MassLive in 2014. "I played against George Gervin, Andrew Toney, Dr. J., a young Michael Jordan, some of the best players that have ever played this game, but Larry would have to be the best.
"You knew if Jordan had the ball, once he gave it up, you were OK with that. Larry could go get offensive rebounds. He could make a great pass. He was the ultimate offensive threat. Anytime he was on the offensive side of the floor you had to defend him. To me, that makes him the best I've ever played against."
Cooper said Bird was a big-time talker but very focused in crunch time
Bird and trash-talking have always gone hand in hand. Cooper said he heard it from Bird a lot. The Lakers guard admitted that when the game was on the line, especially in those NBA Finals, Bird shut up and played.
"He was a big-time s— talker," Cooper said. "But I think at that point, when he played us (in the finals), he wasn't just playing one individual he was playing the Lakers. He knew instead of running his mouth he had to let his game do the talking for him.
"There were some times he said different little things on the floor, but most of the time he was so focused on what they had to do offensively and defensively against us. There wasn't time to talk. He had to play."
Cooper said he had a chance to play in Boston when his Lakers days were done.
"Once my 12 years were up, I had opportunities to go to Boston, to San Antonio, to Philadelphia," he said. "After everything I had built up with the Lakers over those years, it didn't make sense to go to another team. It's very rare a player comes into the league and plays for one organization his entire career. I wanted to do that."
It's usually Bird and Magic Johnson who are linked during those Celtics vs. Lakers games. Watch them closely and you'll see it was more Bird vs. Cooper.