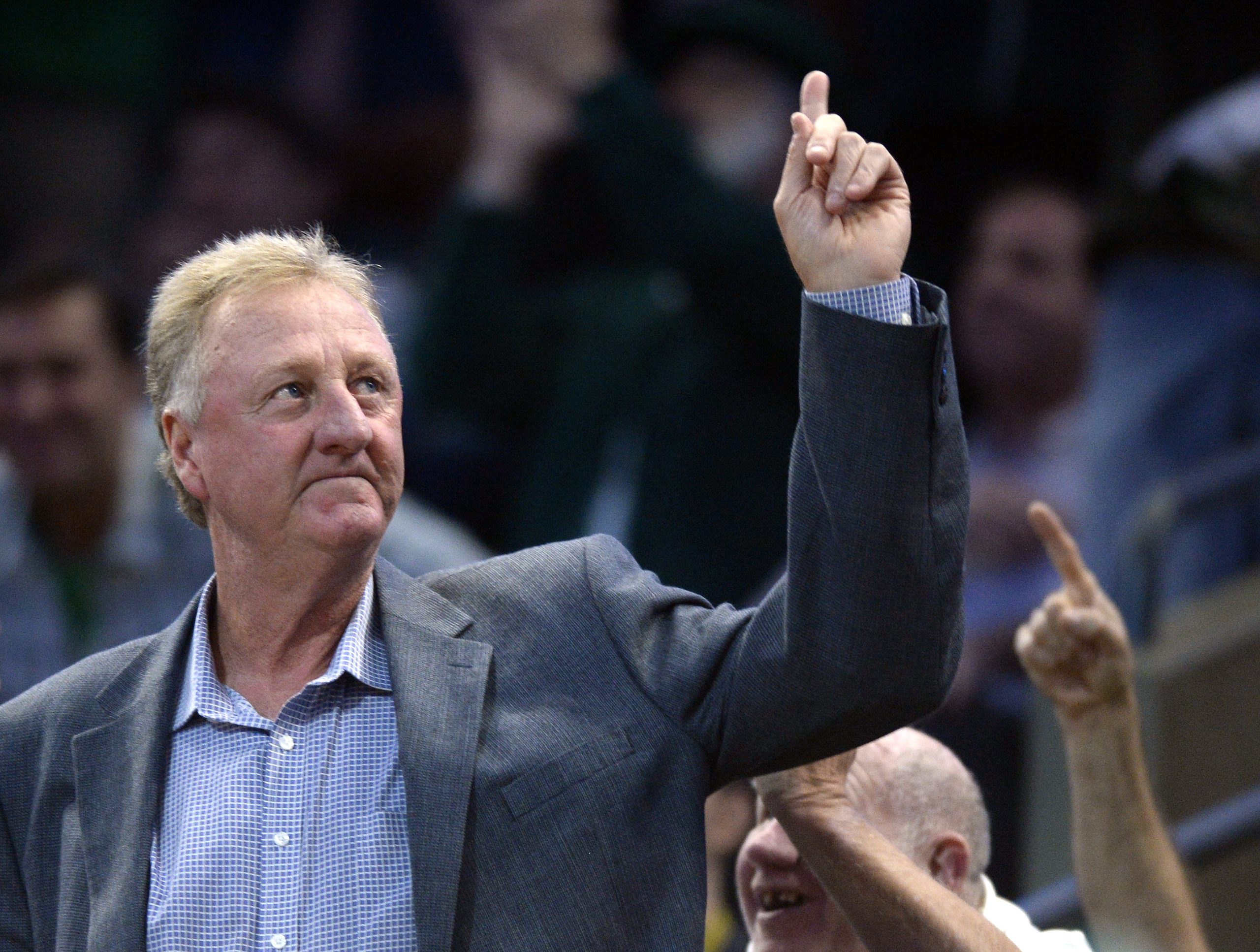 Larry Bird's 'Worst Mistake' Both Scarred and Influenced Him
Larry Bird learned from his mistakes on and off the court.
Larry Bird learned a lot by doing. Many times he did it alone. Bird looked up to his parents as hard workers and that rubbed off on him. His mother worked many jobs, especially after Joe Bird, his father, took his own life when Larry was in his last year of high school. Hard work got Bird, not known as a gifted athlete, to the Boston Celtics, where he had a 13-year, Hall-of-Fame career.
Bird was focused on and off the court. He learned from his mistakes. His biggest mistake happened away from the court, but it also may have been his most important learning experience.
Larry Bird never let success change him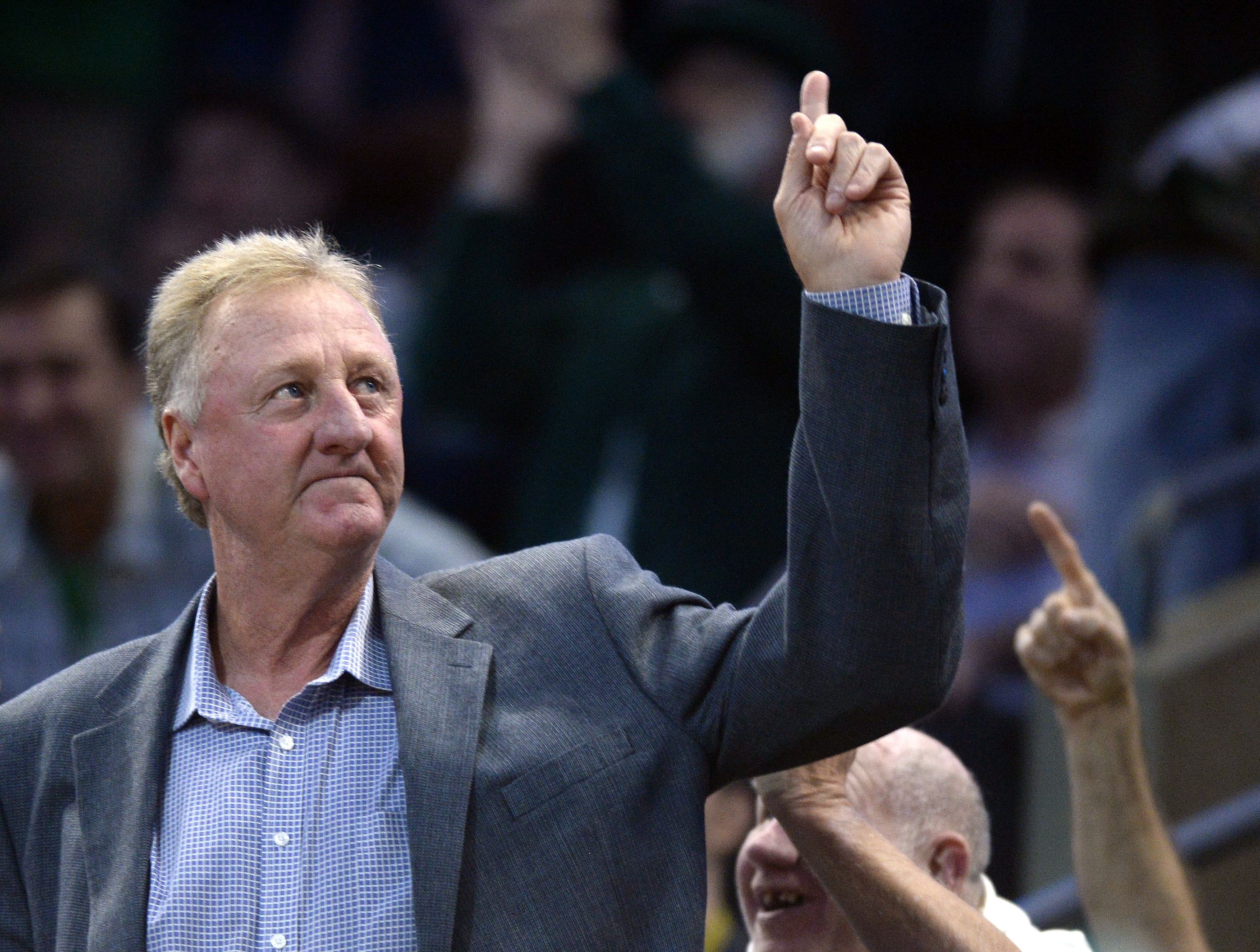 Ask anyone who knows Bird and they'll tell you he's the same as he was when growing up. Although he's got a few more bucks in his pocket, he's that same old kid from French Lick, Indiana. As a young player in the NBA, he would still go back to his roots and eat at the same local restaurant when he went back home.
According to a 1981 ESPN article, there was a local restaurateur who thought about renaming his business "The Bird's Nest" but knew Bird wouldn't want that. "I'll say this much," the man said, "you won't find a finer person than Larry. He hasn't changed one little bit. He comes back here in the summer every year and doesn't want anyone to know he's around except his closest friends."
Bird's mother, Georgia, was one of the hardest-working women around. She worked multiple jobs to make ends meet. When Bird was in his third year of the NBA making millions, his mother was battling blood clots in her legs. She had worked her entire life, and Bird believed she should still be working.
"Larry thinks I should work," Georgia said then. "He believes everyone should work. That's how he got to be such a good player. My kids were made fun of for the way they dressed. Neighbor boys had basketballs or bikes. My kids had to share a basketball. A friend of Larry's would say, 'If you can outrun me down to the post office, you can ride my bike for 10 minutes.' Larry used to run his tail-end off."
Larry Bird said he learned from his 'worst mistake' that happened off the court
After the sudden death of his father, Bird had to help financially and worked as a garbage man. He had to grow up quickly. Life was moving fast, probably too fast for the man who attended Indiana University to play basketball for Bobby Knight then quickly dropped out. He had a blast living life while driving a garbage truck.
"I loved that job," Bird said, according to Sports Illustrated in 1988. "It was outdoors, you were around your friends. Picking up brush, cleaning up. I felt like I was really accomplishing something. How many times are you riding around your town and you say to yourself, Why don't they fix that? Why don't they clean the streets up? And here I had the chance to do that. I had the chance to make my community look better."
In 1975 at 19 years old, he rushed into a marriage, something he called the "worst mistake" of his life. The marriage lasted about a year. The couple divorced, but he then was told his ex-wife was pregnant.
"When I was a kid, I thought people who got divorced were the devil," he said. "And then I go out and do it myself right away.
"Getting married was the worst mistake I ever made. Everything that ever happened to me, I've learned from it, but I'm still scarred by that. That scarred me for life. That and being broke are the two things that influenced me most. Still."
Bird learned from his mistakes and was successful on and off the court
Bird's hard work paid off. He went on to become one of the greatest NBA players of all time. He also pulled the trigger and got remarried. In 1989, he married his longtime girlfriend Dinah Mattingly in a ceremony that included five other people, according to ESPN.
The marriage took place in a friend's home outside Terre Haute, Indiana. Both Bird and Mattingly wore stonewashed jeans at the wedding.
That "biggest mistake" stuck with Bird for years. He said he had recurring dreams about that failed marriage. Back in '88, he told Sports Illustrated of the dream.
"The bad dream," he said then. "I still have it sometimes. My wife is trying to get me to come back to her, but Dinah is there, too, and I keep saying to Dinah, 'I don't want to go with her, I don't want to go.'"
Bird seemingly learned enough from that mistake as he and Dinah have been married 32 years.