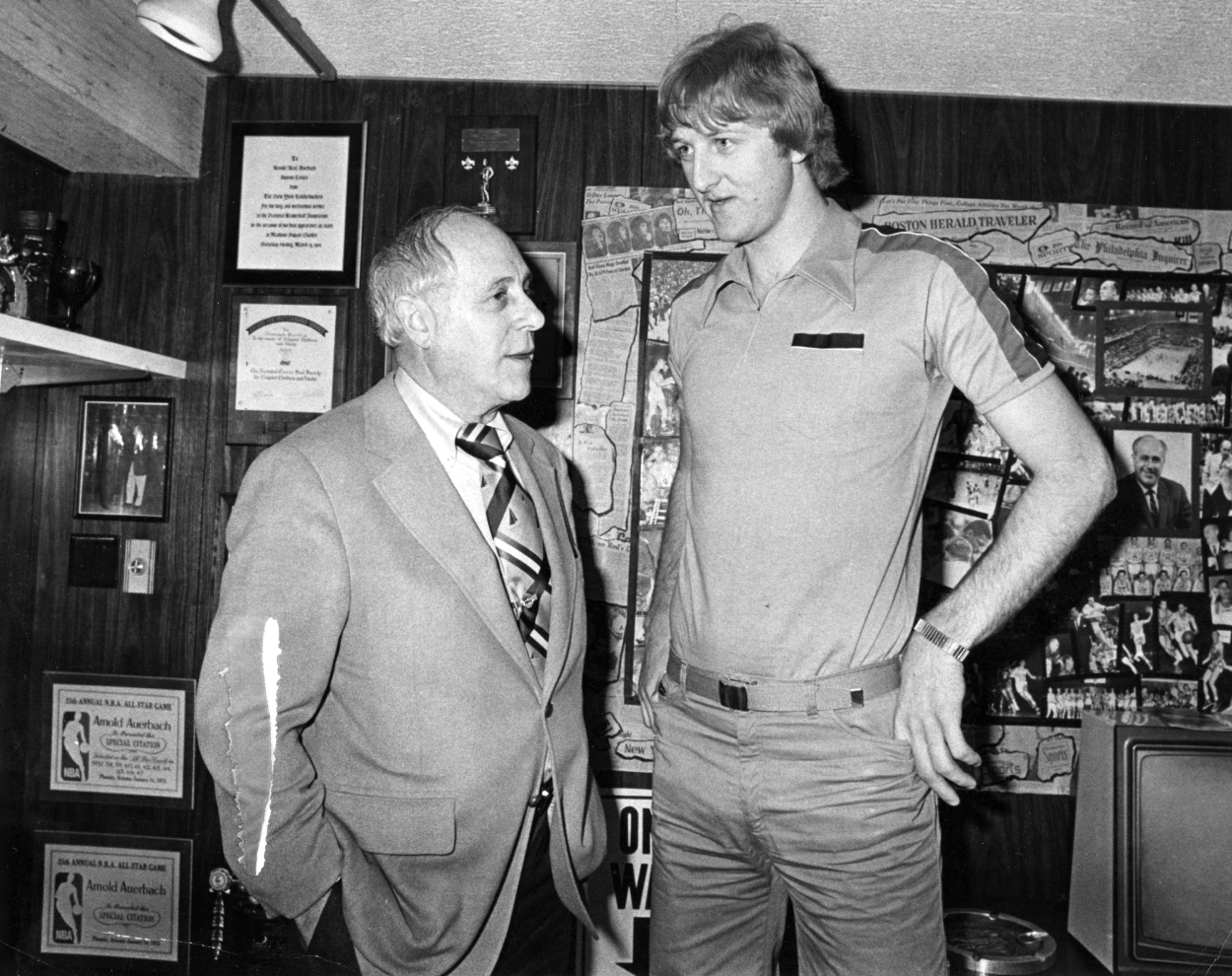 Larry Bird's Comment to Agent Bob Woolf After Signing Richest Rookie Deal Was Classic Larry Bird
After some tough negotiations, Larry Bird settled in nicely with the Boston Celtics and Red Auerbach.
When Larry Bird inked a five-year rookie deal worth $650,000 per year with the Boston Celtics, it was the most lucrative deal for a first-year player in NBA history. In fact, only four veterans — Moses Malone, David Thompson, Bill Walton, and Artis Gilmore — were making as much or more.
During a drive back to Boston after visiting the Pro Basketball Hall of Fame shortly after the deal was complete, Bird's agent Bob Woolf, who battled Red Auerbach during negotiations, told Bird, "All I can say is you better be good."
Bird's reply was classic Larry Bird.
The Larry Bird negotiations weren't very smooth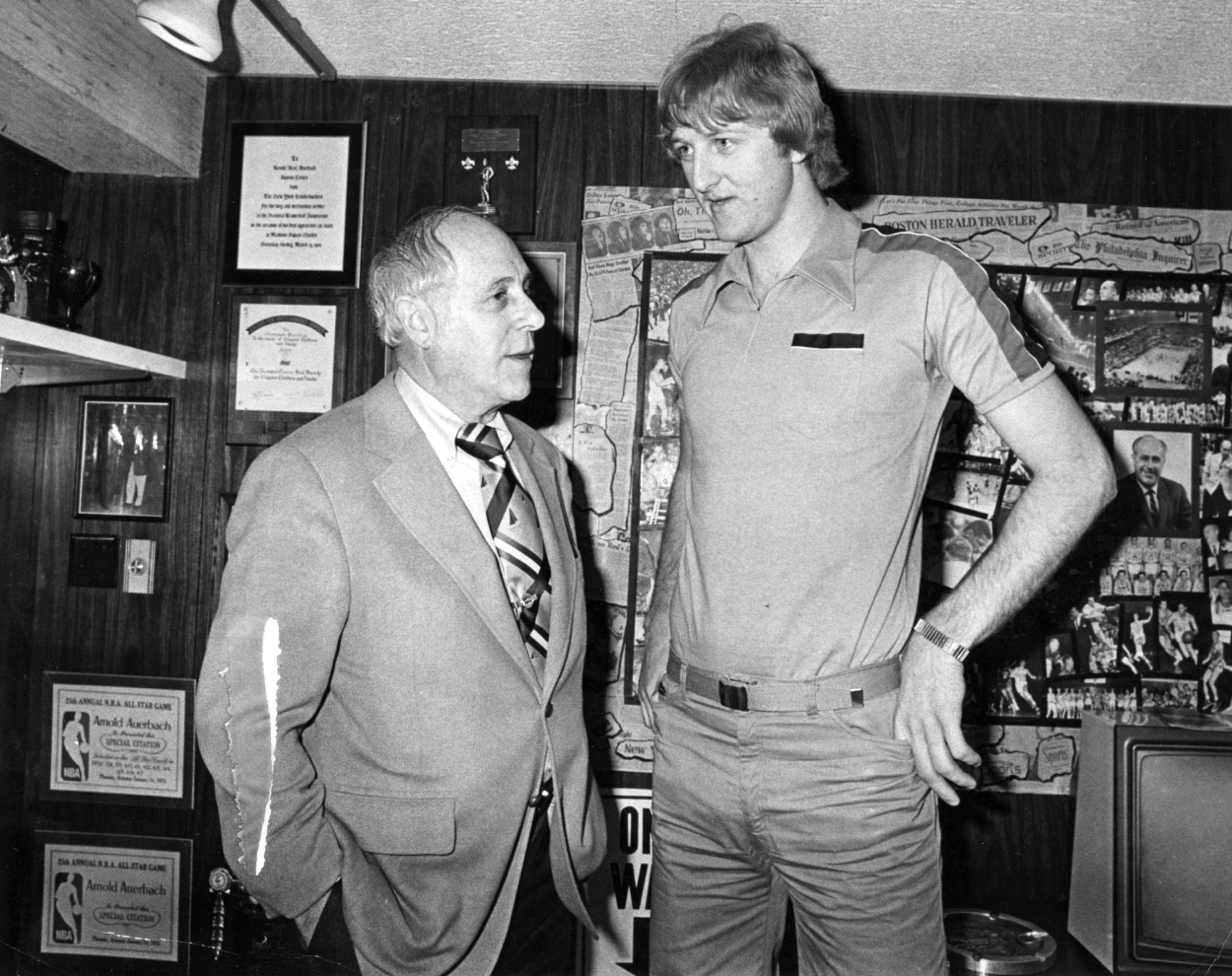 Whether it was a negotiating tactic or the fact he believed it at the time, Auerbach didn't build up Bird during the signing process. The Celtics drafted Bird with the sixth overall pick out of Indiana State in the 1978 NBA Draft, but he elected to remain in college. Boston maintained his rights until the 1979 draft and would lose him if he didn't sign a deal before then.
Woolf and Auerbach managed to get a deal done, but it wasn't easy.
"I hope you don't believe those numbers I've been seeing in the papers," Auerbach told Woolf in their first meeting, according to Sports Illustrated.
"Of course not, Red," Woolf replied. "I'm thinking a lot higher."
"Bird's a cornerman, that's all he is," Auerbach said. "And that makes him the least important of the three major positions – center, fast guard, then corner."
Woolf explained his side of the process to Sports Illustrated.  "Look, Red started fooling with me at $250,000," he said in October 1979. "I told him, 'I'm going to ask for $1 million and you say no. Then you've got to start at $500,000, and I'm going to say no. Come on, Red, you come up, and I'll come down. That's the way negotiations work.'" 
"Larry Bird can help, but he's not a franchise," Auerbach said. "Geez, you got to keep your self-respect. After all, he can't play by himself."
After a deal was reached, Larry Bird made a Larry Bird-like comment
Negotiations were long and hard between Woolf and Auerbach. It came down to June, the month of the draft. Four times Auerbach walked out of Woolf's office, and four times he returned. It took nearly four hours before the deal was struck.
"It was very civil," said Woolf. "He'd blow up, then we'd work some more. Red goes through life like hot lava." 
Even before playing a game, Bird's signing had an impact. Season ticket sales climbed 25%. The hype surrounding the team had never been higher because of a rookie. Now the pressure was on Bird, although he came to Boston like being the highest-paid rookie ever was no big deal.
On the ride back to Boston after that Hall of Fame trip, Woolf, while behind the wheel, looked over at his new $3.6 million client and said, "All I can say is you'd better be good."
"I'll knock 'em dead," Bird responded.
"But what if you don't?"
"Then everybody will say, 'Gee, I don't know what could have happened to him. He sure was good in college.'"
Typical Bird. There was never any outside noise. Basketball was his thing, and nothing else mattered.
While Woolf stressed over negotiations, Bird went about his business
Woolf worked around the clock to get the deal done for Bird. Bird's attitude never changed. If he made it, he made it. Just after Bird picked Woolf for representation, he broke his finger playing softball. While Woolf stressed, Bird remained himself.
 "If the Celtics want me, they'll call," said Bird. "If they don't want me, they won't call. Get lots of sleep, Mr. Woolf, and take care of yourself. I'm going fishin'. "
Woolf worked hard for Bird, and Bird wound up doing the same, winning three MVPs and three NBA titles.
"I feel an athlete is entitled to everything he can get, as long as we don't put anybody out of business," Woolf said. "Larry is a great human being with great character, and I am so proud he picked me."
Bird almost didn't pick Woolf. It was between Woolf and agent Reuven Katz, who represented Pete Rose. Woolf later asked Bird why he picked him over Katz.
"That other man was too smart for me, Mr. Woolf," he said. "That's why I picked you."