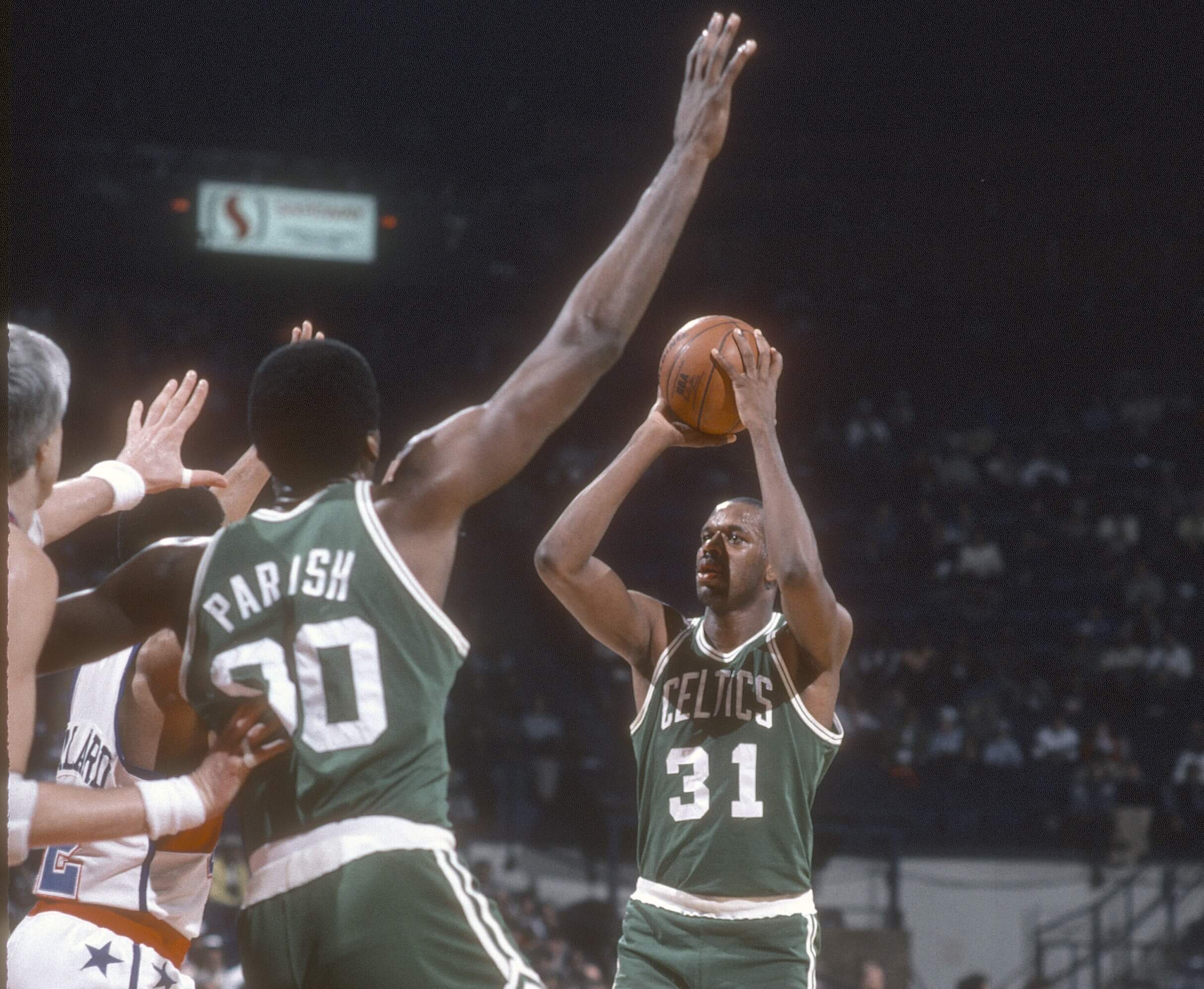 Cedric Maxwell Dreaded Larry Bird's Retirement Night, but Then Said It Might Have Been the 'Best Moment of My Career'
Cedric Maxwell didn't leave Boston on good terms, but he's happy he returned for Larry Bird's retirement ceremony in 1993.
Cedric Maxwell and Larry Bird won a pair of championships together with the Boston Celtics. They grew up together as young players in the organization, developing a level of respect for each other.
A knee injury to Maxwell in the mid-80s contributed to a fallout between Max and some of his teammates, including Bird. The Celtics eventually traded Maxwell to the Los Angeles Clippers in a deal for veteran center Bill Walton. While Max wasn't happy with the Celtics, they asked him to come back for a retirement ceremony for Bird. He reluctantly decided to attend but dreaded the moment. Things quickly changed.
Cedric Maxwell felt his Boston Celtics teammates questioned the severity of his injury
Before Bird came to Boston, Maxwell put up some pretty big numbers with the Celtics. In his second year in the league, the 6-foot-8 forward averaged 19.0 points and 9.9 rebounds. He also led the league in field-goal percentage for the first of two straight seasons.
Bird's arrival cut into Maxwell's numbers. When the Celtics acquired Robert Parish and Kevin McHale via trade with the Golden State Warriors the following season, Maxwell had to sacrifice his stats. In 1981, the Celtics won the first of three championships in the decade, and Maxwell was named Finals MVP. He also came up big in Game 7 of the 1984 NBA Finals against the Lakers when he led the Celtics in scoring in a 111-102 victory.
In February 1985, Maxwell felt soreness in his knee. He continued to play through it until it was discovered he had torn cartilage and needed surgery. In his book, If These Walls Could Talk, Maxwell said he was told he'd be out four weeks, but he was sidelined much longer. He said he did everything the training staff asked him to do. Maxwell claimed once he got hurt, his relationship with the Celtics changed.
"Once I got hurt, everything changed, especially my relationship with the team and my teammates," Maxwell wrote. "It was a really eye-opening experience for me. It started from the top with (Red) Auerbach. He'd make comments about how he didn't think I was working hard enough to come back and how my motivation wasn't the same because I was making some money."
Maxwell said Bird and some other teammates felt the same way.
"(Bird) and some of my teammates felt like I didn't want to come back," he said. "That really hurt me. Here's a guy I grew up with and won championships with. So, yeah, that stung. That was probably my lowest moment — just being hurt and people not understanding I was hurt."
Maxwell dreaded Bird's retirement party, but things changed quickly
On Feb. 4, 1993, the Boston Celtics held an event at Boston Garden in honor of Bird, who retired after his performance with the 1992 Dream Team. It was an entire night of sharing Bird stories, capped by his jersey retirement. Many former teammates and rivals came to Boston to take part in the event. Maxwell got an invite.
"Whether to come was a tough decision," Maxwell wrote. "I'd almost promised myself that I'd never see Boston again. The woman I was dating, Maurice Stark, convinced me that maybe it was time to go back. Finally, I decided to return.
"To be honest, I was kind of dreading it, but I wanted to honor Bird. He was a great teammate. He deserved to have this night."
Maxwell admitted his return to Boston was life-changing.
"Coming back for that night changed my life," he said. "It was like all the hard feelings went away, at least temporarily. Even with the titles, the Finals MVP, this might have been the best moment of my career. The expression of love was unreal.
"Bob Costas was the emcee. When he introduced me, he asked, 'How's it feel to be back in the Garden for the first time?' The crowd went nuts and gave me a standing ovation. So did my ex-teammates — guys like Bird, Kevin McHale, and Nate Archibald. It was just a surreal moment."