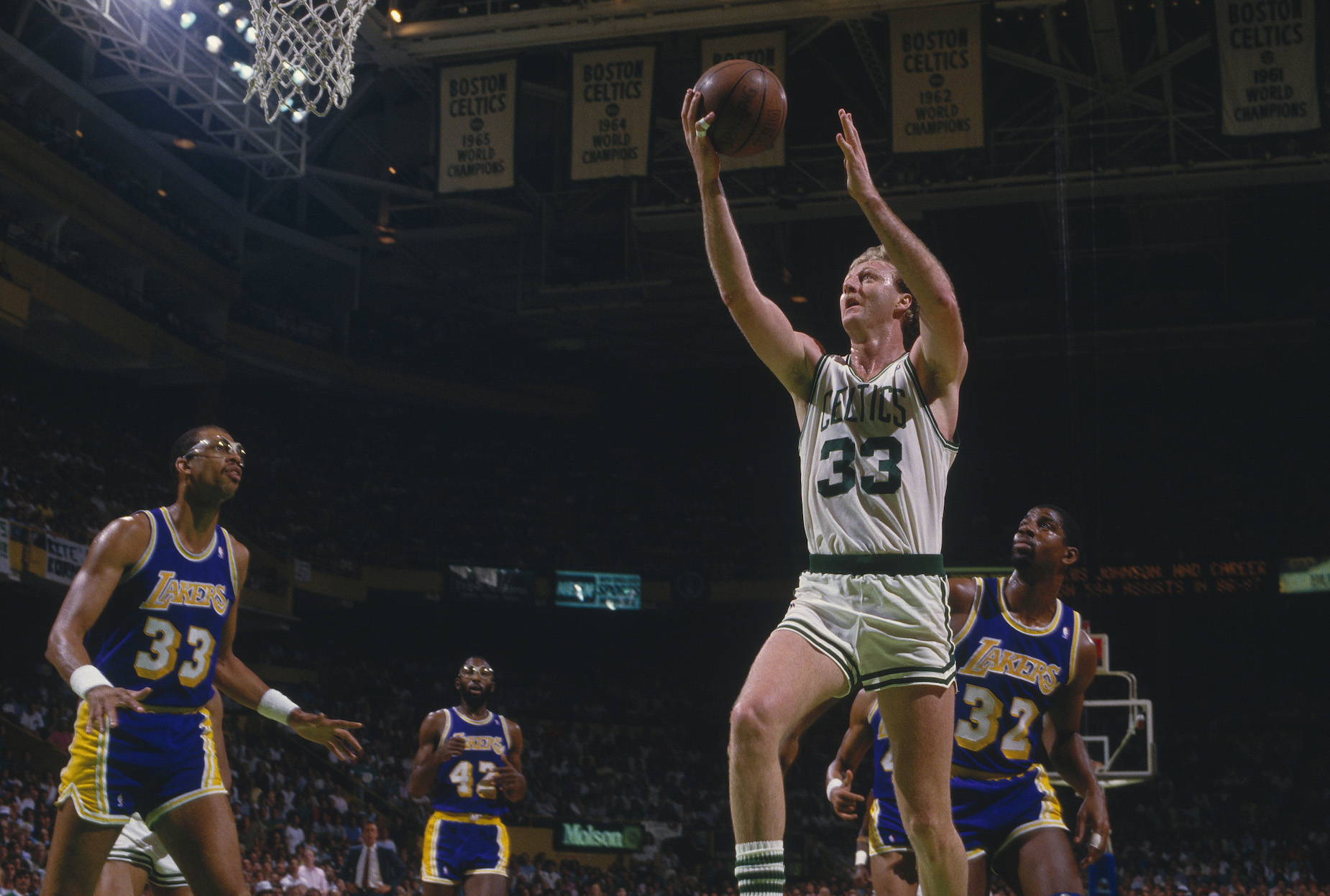 Larry Bird Hated 'Playing Against a White Guy' During His Time in the NBA
During his time with the Boston Celtics, Larry Bird couldn't stand when white players tried to guard him on the defensive end of the floor.
While the city of Boston has been home to plenty of iconic athletes, Larry Bird sits pretty near the top of his list. During his time with the Celtics, the forward earned the nickname 'Legend' for a reason; he was a deadly shooter, a vicious trash-talker, and a clutch performer. If nothing else, he never lacked confidence in his own abilities.
During his time on the NBA hardwood, however, Larry Bird had one particular pet peeve. Due to his talent level, he hated being defended by "a white guy" and felt it was the ultimate gesture of disrespect.
Larry Bird's legendary NBA career
On paper, Larry Bird didn't have the most conventional road to the pros. On the hardwood, however, there was no doubting his talent.
After a strong high school career, Bird headed to Indiana University. Once he arrived on campus, however, he was overwhelmed and out of place; the forward left school without suiting up for a single game.
Bird returned home to French Lick, Indiana, and started working as a garbage man, but Indiana State University basketball coach Bill Hodges convinced him to give college another shot. He joined up with the Sycamores squad and, within a few years, carried the program to the NCAA title game. Larry Bird was officially a star.
On the back of that collegiate success, Bird entered into the 1978 draft. While there were some contractual issues, he eventually joined the Boston Celtics; that signing changed the course of NBA history. The forward became a legitimate star, winning three titles and three MVP awards before eventually calling it a career.
The forward also had plenty of trash-talking talent
If you were lucky enough to watch Larry Bird play basketball, you know that the forward had plenty of talent. The Boston Celtics great, however, was also a legendary trash-talker.
While it's impossible to know what exploits have been exaggerated over time, the tales of Bird's trash talk sound like something out of a movie. The Celtic once asked Craig Ehlo if his mother was watching the game to see him get embarrassed. He claimed that no one was guarding him after scoring over Dennis Rodman. Larry Legend even talked smack after losing the Three-Point Contest to Craig Hodges.
Even Michael Jordan, who was a legendary competitor in his own right, gave Bird crown as the best trash-talker he ever faced. "He talks a lot of trash," Jordan said at 2015's Flight School. "Good trash, though, not dirty trash."
Larry Bird thought 'white guys' defending him was disrespectful
During his time in the pros, Larry Bird was never short on confidence. In fact, he was so sure of his own abilities, that viewed going against certain defenders as a show of disrespect.
During a 2004 ESPN special, Bird was asked about the NBA's lack of white superstars. While the Celtics legend made some less-than-ideal comments—he called basketball a "black man's game" and suggested that white fans would get more excited if there were more white stars—he also made a personal revelation. He hated when opposing teams would task a fellow "white guy" with trying to defend him.
"The one thing that always bothered me when I played in the NBA was I really got irritated when they put a white guy on me," Bird explained, according to an ESPN write-up. "I still don't understand why. A white guy would come out [and] I would always ask him: 'What, do you have a problem with your coach? Did your coach do this to you?' And he'd go, 'No,' and I'd say, 'Come on, you got a white guy coming out here to guard me; you got no chance.' … For some reason, that always bothered me when I was playing against a white guy."
"As far as playing, I didn't care who guarded me— red, yellow, black," Bird continued. "I just didn't want a white guy guarding me. Because it's disrespect to my game."