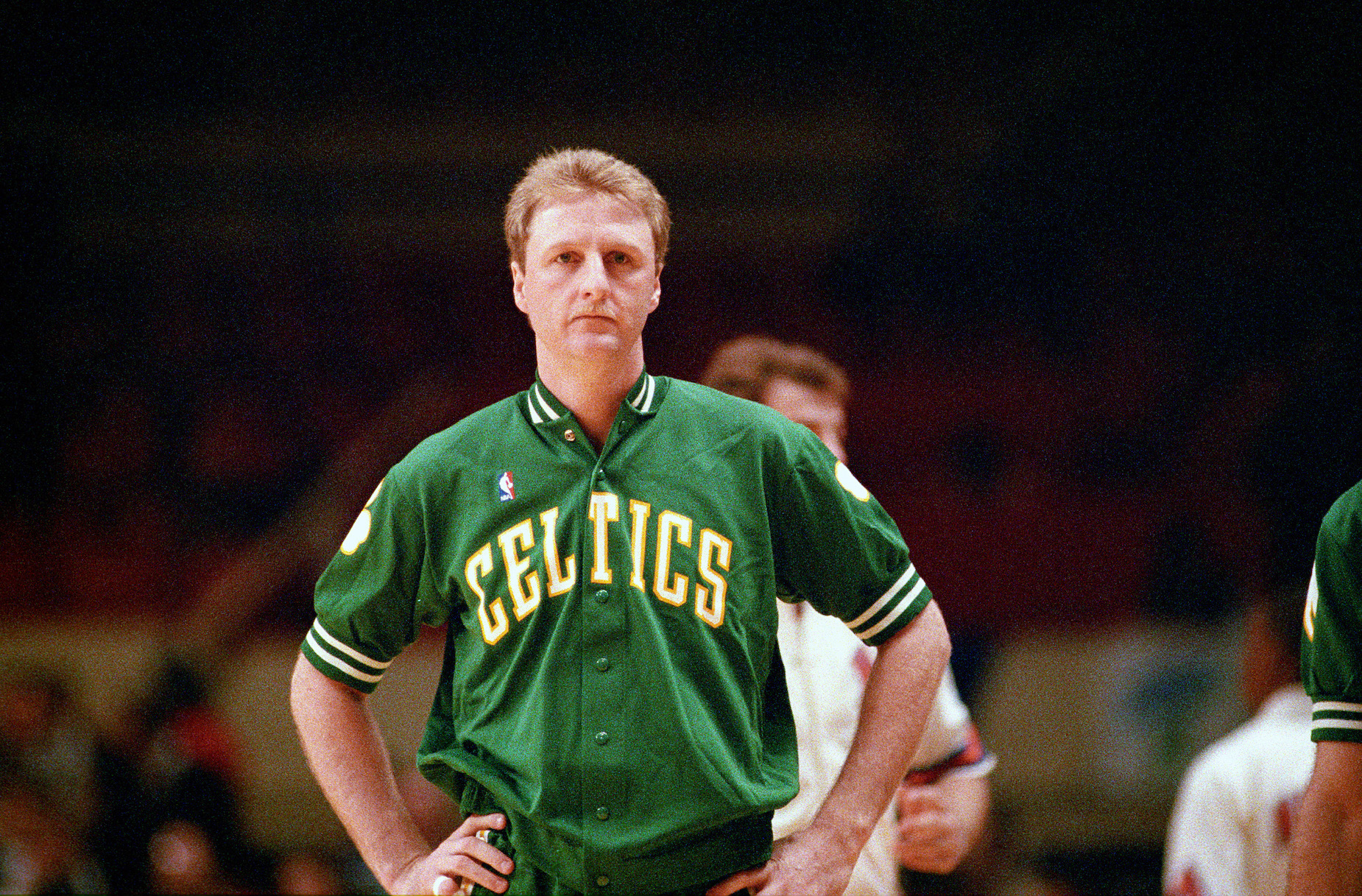 Larry Bird Wasn't Afraid of Talking Trash to His Own Boston Celtics Teammates
Larry Bird wasn't merely a talented player. He was also a brutal trash-talker and unleashed some verbal assaults on his Boston Celtics teammates.
While everyone knows that Larry Bird was a deadly shooter, his skill set wasn't limited to long-range shots. The Boston Celtics forward was capable of scoring at will; short of dunking, he could do virtually anything he wanted on offense. He was also a fiery competitor with a noted knack for trash talk.
Larry Legend, however, didn't only take aim at the opposition. In fact, he was known to unleash some brutal trash talk against his own teammates.
Larry Bird's legendary basketball career
Over the years, the city of Boston has seen plenty of legendary athletes. During his time with the Celtics, Larry Bird established himself as one of the best.
Bird's basketball career, however, didn't get off to the best start. After making a name for himself in high school, the forward headed to the University of Indiana; the Bloomington campus wasn't a bit much for the Hick from French Lick, though, and he left without playing a single game.
Indiana State basketball coach Bill Hodges, however, couldn't ignore Bird's talent and convinced him to join the Sycamores. Playing in more comfortable surroundings, the forward became a legitimate star. Within a few seasons, he became the National Player of the Year and dueled against Magic Johnson in the NCAA championship game.
While he lost that title game, Bird's star continued to rise. He headed as the sixth-overall pick of the 1978 NBA draft; he promptly claimed Rookie of the Year honors and lifted the struggling Celtics back to relevance. By the time he retired, Larry had become a legend, winning three-consecutive MVP titles and three NBA championships.
Larry Legend was also a legendary trash-talker
During his time on the hardwood, Michael Jordan developed a reputation as a ruthless trash-talker. Even His Airness, however, had to acknowledge Larry Bird's verbal repertoire.
While some of the stories may have been exaggerated over time—the world of sports is no stranger to tall tales and urban legends—Bird reportedly unleashed some wicked one-liners during his time in the pros. He once asked Craig Ehlo if his mother was watching the game to see him get embarrassed. On another occasion, he claimed that no one was guarding him after scoring over Dennis Rodman. 
The Celtics forward didn't limit his trash talk to individual players, either; any "white guy" was fair game. "A white guy would come out," Bird explained in a 2004 ESPN write-up, "[and] I would always ask him: 'What, do you have a problem with your coach? Did your coach do this to you?' And he'd go, 'No,' and I'd say, 'Come on, you got a white guy coming out here to guard me; you got no chance."
Larry Bird wasn't afraid of trash-talking his own Celtics teammates
Larry Bird's verbal assaults, however, weren't reserved for his opponents. He also broke out plenty of trash talk during Bostons Celtics practice.
"The best trash talking he did was in practice," center Joe Kleine told Jayson Jenks of The Athletic. " We would be getting ready for practice. We were all sitting on our concrete benches with our metal lockers behind us. The room is the size of nothing. Ed Pinckney would be sitting there. The whole team was really close, and Larry was really close with Ed. So Larry comes in and Ed's getting dressed and Larry just stands over Ed."
Once he got into position, Bird unleashed a verbal assault. He'd go, "Ed blankety-blank Pinckney," Kleine continued. "Ed blankety-blank Pinckney. I am going to kill you today in practice."
It's not clear what happened that day in practice. Based on what we know of Larry Bird, though, it's safe to assume that he didn't take it easy on Ed Pinckney.
Like Sportscasting on Facebook. Follow us on Twitter @sportscasting19.