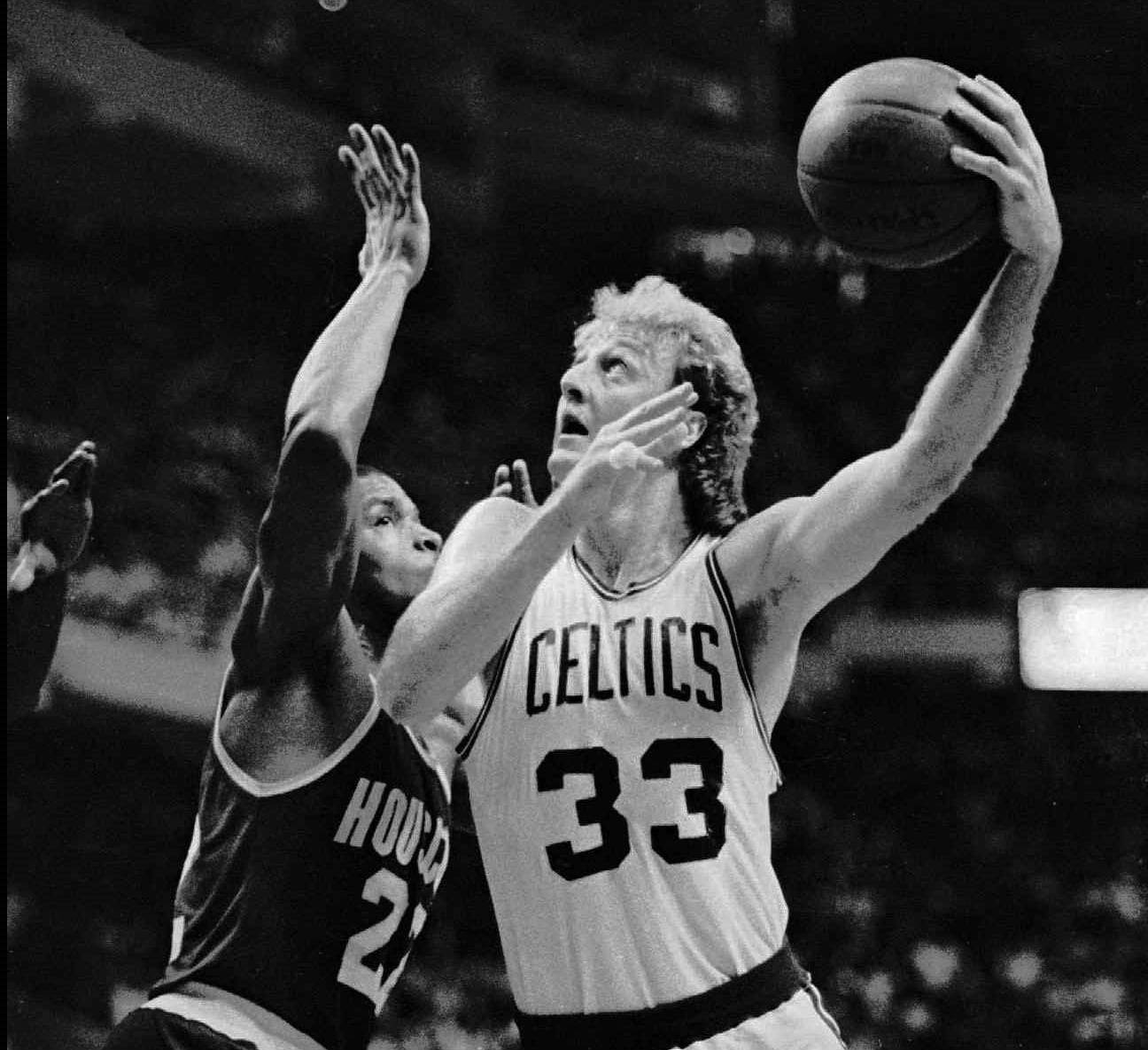 Larry Bird Explained Why He Uncharacteristically Changed Uniforms at Halftime During Game 6 of the 1986 NBA Finals
You could say Boston Celtics legend Larry Bird was somewhat selfish during halftime of Game 6 of the 1986 NBA Finals.
It had nothing to do with superstition. Larry Bird and the Boston Celtics were well in control at halftime in Game 6 of the NBA Finals against the Houston Rockets. If they held on, they'd seal their third championship of the decade.
In the locker room during intermission, Bird did something he later admitted to never doing. He changed uniforms. The Rockets never threatened, and the Celtics cruised to a 114-97 victory.
Larry Bird and the Boston Celtics had a magical 1985-86 season
The Boston Celtics failed to repeat as champions in 1985 after rallying to beat the Los Angeles Lakers for a thrilling 1984 championship. Lakers center Kareem Abdul-Jabbar posed plenty of problems during the '85 title run, and the Celtics addressed that issue before the start of the 1985-86 season.
The Celtics traded forward Cedric Maxwell and brought in veteran center Bill Walton. Walton was a former MVP with the Portland Trail Blazers, but he was also oft-injured. The 6-foot-11 Walton missed three full seasons with foot problems, but the Celtics took a risk and pulled the trigger on the deal.
Walton didn't disappoint. He appeared in 80 games, coming off the bench in 78 of them, and averaged 7.6 points and 6.8 rebounds in 19.3 minutes. He was named the NBA's Sixth Man of the Year.
Meanwhile, Bird collected his third straight MVP honor. He put up 25.8 points and 9.8 rebounds. He guided the Celtics to a 67-15 record and their third championship of the decade. Boston knocked off Houston in six games in the 1986 NBA Finals. Bird was named MVP of the Finals.
Bird revealed why he abruptly changed uniforms at halftime of Game 6 of the '86 Finals
The Celtics caught a break when Ralph Sampson and the Rockets shocked the Lakers in the Western Conference Finals. Boston expected a third straight meeting with its rivals from the West Coast, but instead got what turned out to be a much easier matchup with Houston.
The Celtics held a comfortable 55-38 lead in Game 6 against the Rockets. Even with the 17-point cushion, Bird decided to shake things up. He took off his jersey during the break and put on a fresh one.
He admitted it was something he hadn't done before.
"I changed up my uniform during halftime, and that's something I never do," Bird wrote in his book, Drive: The Story of My Life.
Typically, if things are going so well, you leave everything the way it is. Even though Bird and the Celtics were cruising, Bird shook things up for a somewhat selfish reason.
"I was playing so well and feeling so great that I just took that uniform off, stuffed it into my bag, and got a new uniform out," Bird wrote. "That way, I would have two championship uniforms instead of one."