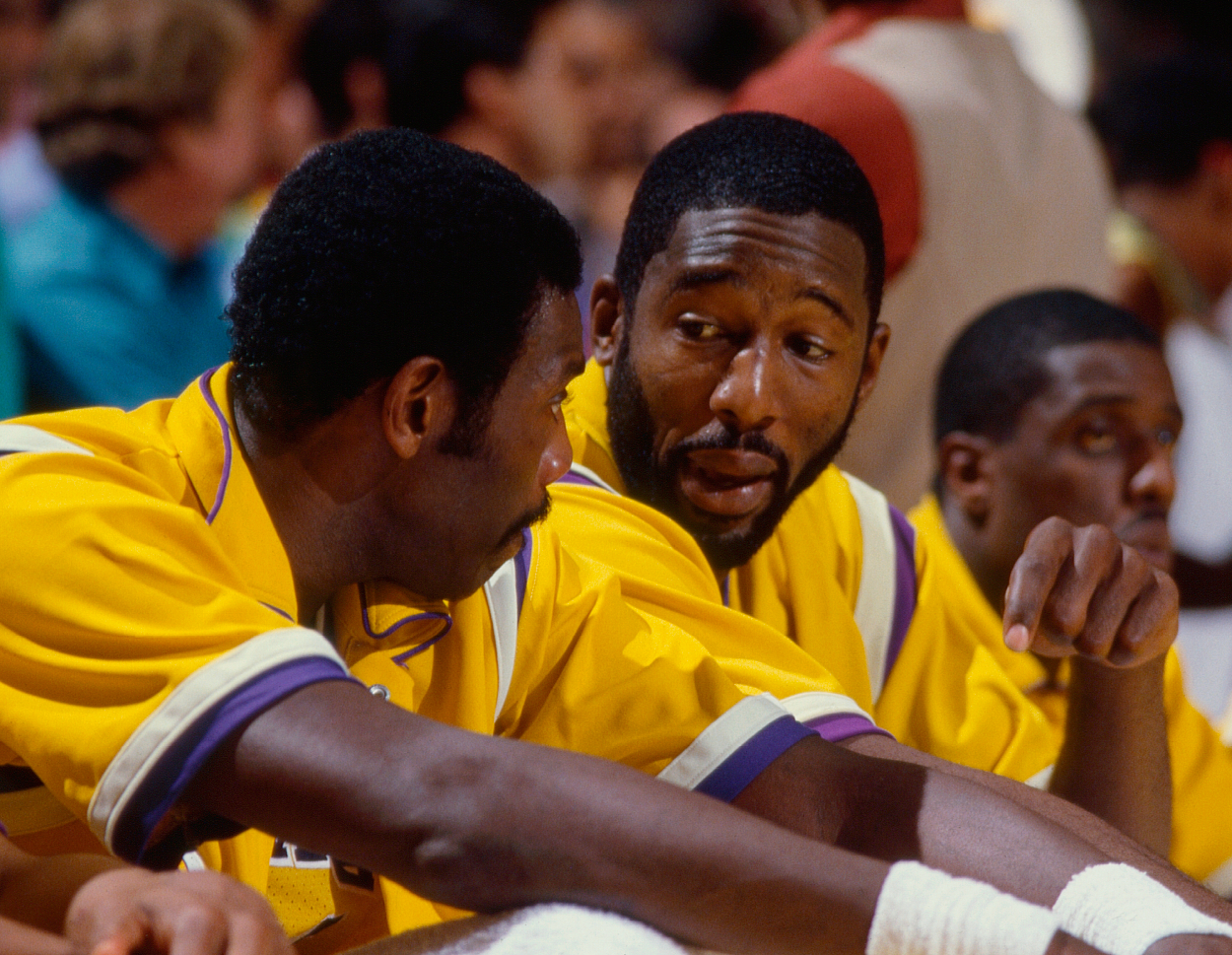 The 1984 Boston Celtics Were Fueled by James Worthy's Attempt at Retaliation
Cedric Maxwell said James Worthy committed a "cardinal sin" in Game 6 of the 1984 NBA Finals.
The Boston Celtics knew something like that was going to happen when James Worthy played dirty during the 1984 NBA Finals. It was Game 6, and the Los Angeles Lakers were at home with their backs against the wall. They needed a win to stay alive and send the series back to Boston.
Worthy blatantly shoved Cedric Maxwell, who was going in for a layup on a fast break. The move was retaliation for Kevin McHale's clotheslining of Kurt Rambis in Game 4.
According to Maxwell, Worthy committed a "cardinal sin" that helped the Celtics post the series-clinching Game 7 victory back in Boston.
The 1984 Boston Celtics gutted out a championship against the Lakers
The Celtics had no business beating the Lakers in the 1984 NBA Finals. Through three games, the Lakers completely outplayed them. If not for Gerald Henderson's dramatic steal in the waning seconds of Game 2, the Celtics would have found themselves down 3-0 in the series.
Even in Game 4, the Lakers took care of business in the first half and much of the third quarter. The Celtics needed a spark. They got it when McHale infamously took down Rambis with his hard clothesline foul. Benched cleared, LA fans booed, but it was the Celtics who benefited most.
After getting blown out in Game 3, Larry Bird blasted his teammates for their soft play, calling them "sissies." McHale's hard foul seemed to change the momentum as the Celtics rallied to win Game 4 and even the series.
After splitting the next two games, Boston closed out the series with a Game 7 victory. Although McHale's foul may have shifted momentum, he said if was their offensive rebounding that was key.
"We didn't play well in those games, but we offensive rebounded the hell out of the ball," he said during a 2021 appearance on The Cedric Maxwell Podcast. "We kind of just imposed our will on them. Didn't shoot the ball well, but we were just throwing it up there and getting it and throwing it up there and getting it. We won that series just because we were better on the boards."
Boston Celtics forward Cedric Maxwell said Worthy's retaliatory move sparked him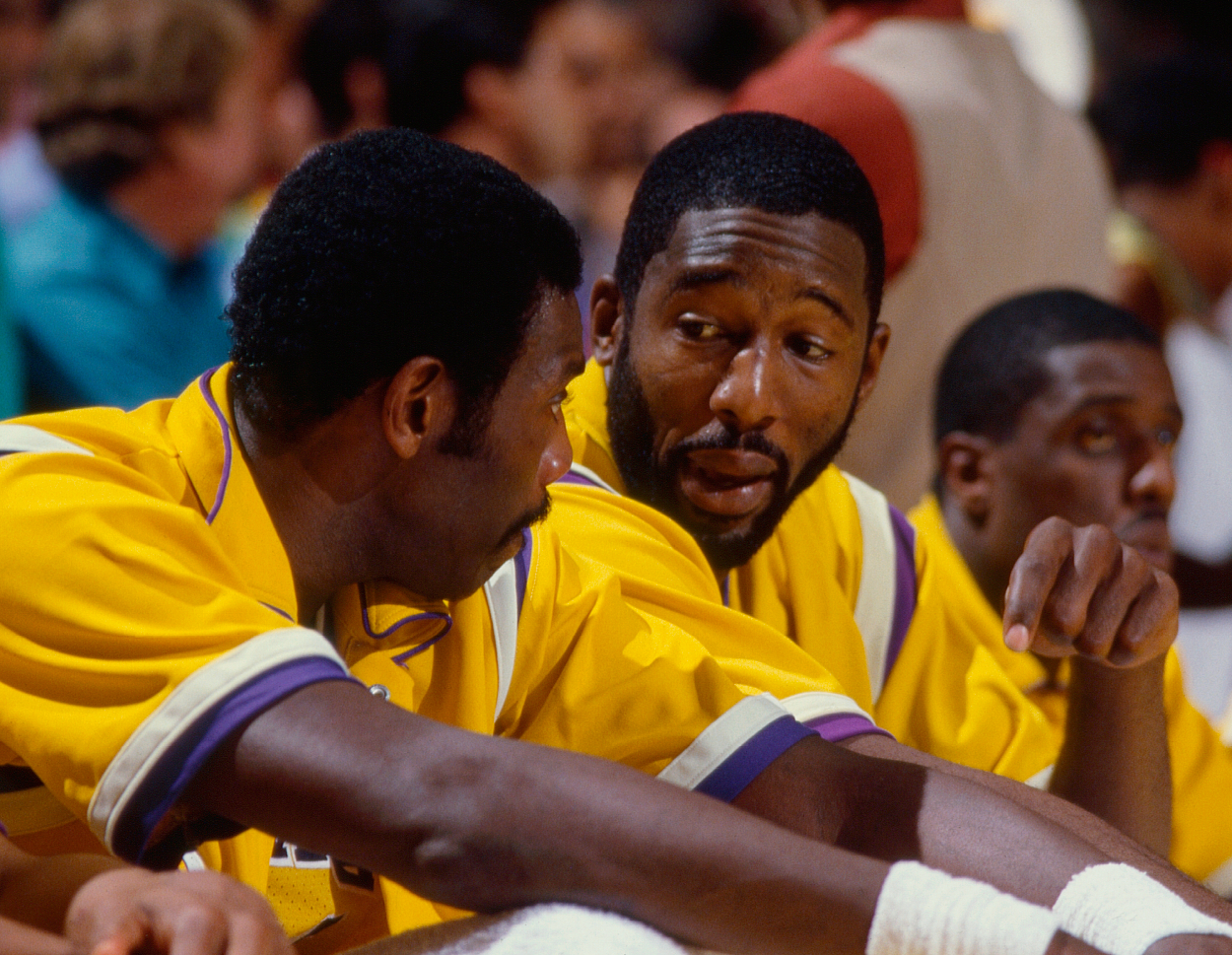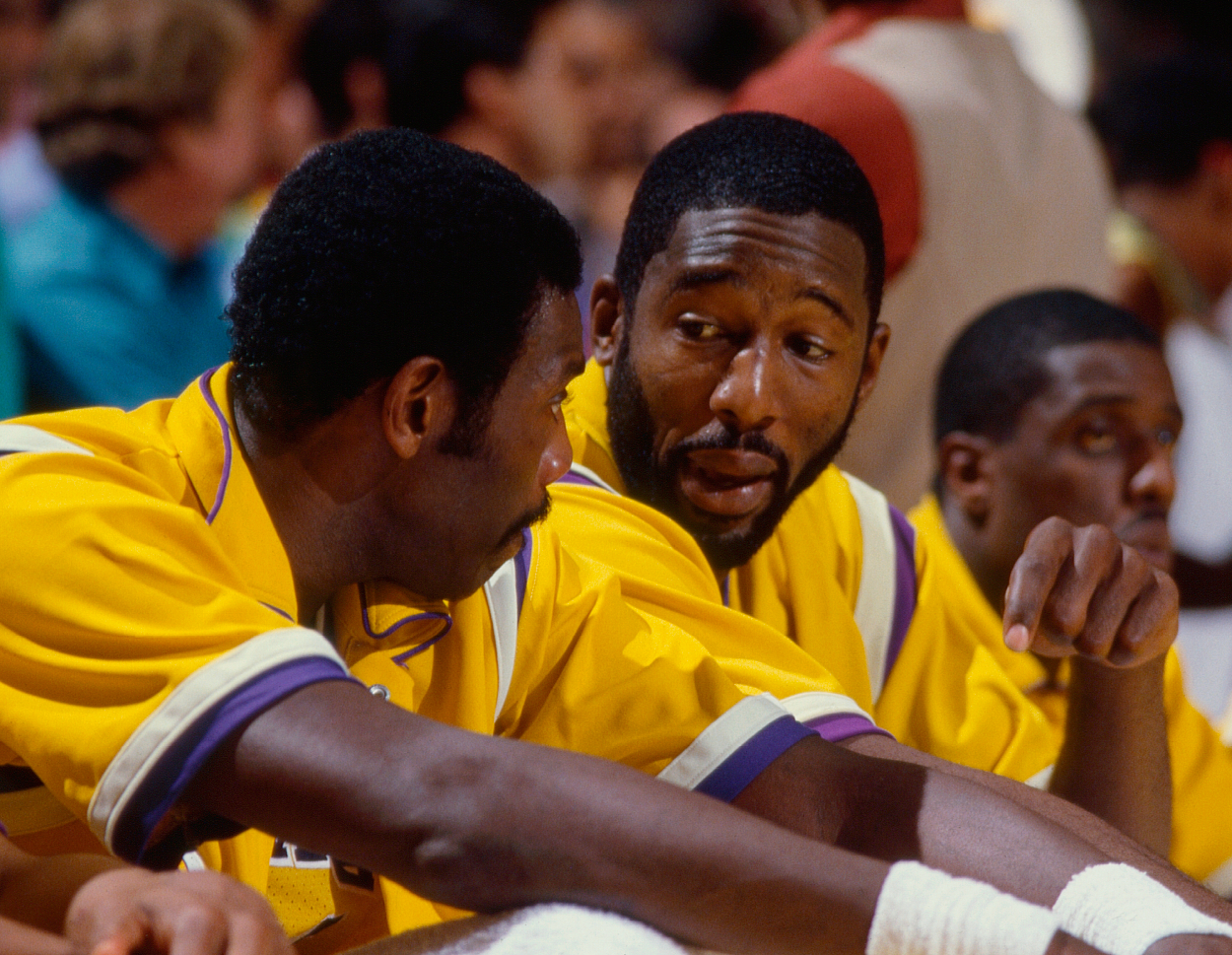 As the story goes, Maxwell told his teammates to get on his back for Game 7. He had been the Finals MVP in 1981, and he was confident he could have a big game. Maxwell said the comment about jumping on his back didn't go quite as it's been reported.
"You can say 'climb on my back,' but what I actually said was an X-rated version," Maxwell explained to The Boston Herald in 2008. "The 'climb on my back, boys' part didn't really happen like that. It was a myth.
"Everyone might have been talking about it at that time, but I was just determined to come out and play a great game. I had been the MVP of the playoffs before. I felt like I had to have a big game against James Worthy in order for us to be successful."
Worthy made headlines in Game 6 when he shoved Maxwell from behind as the Celtics forward went in for a layup. It triggered memories of McHale's hard foul on Rambis with announcer Dick Stockton saying, "the Lakers are giving the Celtics a dose of their own medicine."
Maxwell recalled that play.
"In Game 6 out in LA, I'm going in for a layup, and James Worthy does a cardinal sin that you never do," Maxwell said on a video posted by NBA History & Legends on CLNS. "I remember walking out, thinking, 'I'm gonna get his ass. I'm gonna get him. "
"It was in the locker room and Larry was in there and ML (Carr), and everybody was sitting there talking and I said, 'Don't you worry. Y'all ain't got to worry. Y'all get on my back. I'm gonna win this damn championship for you.'"
Maxwell followed through on his plan
The series shifted back to Boston for a winner-take-all Game 7. The crowd was electric, and the Celtics were ready to capitalize on the homecourt advantage. Maxwell was more motivated than anyone.
"(Bob) McAdoo, one of my best friends, was hurt and was unable to play," Maxwell said. "When they started out, they had Kurt Rambis on me, a man with glasses who couldn't see me. There's no way that was going to happen.
"And then they put Worthy on me. I remember scoring on Worthy, and I looked at their bench and said, 'that b**** can't guard me.'"
Maxwell led the Celtics in scoring with 24 points. He went 5-for-10 from the floor and made 14 of 17 free throws. Maxwell also pulled down eight rebounds and dished out eight assists.
The Celtics won 111-102. They earned their second championship of the decade despite being outplayed most of that series.