Donovan McNabb's Greatest Flaw Caused His Beef With Terrell Owens, According to a Former Eagles Teammate
The Philadelphia Eagles made headlines in 2004 when they added Terrell Owens to an already Super Bowl-contending team. Owens catching passes from Donovan McNabb was a beautiful thing. Still, their off-the-field chemistry didn't match the on-field production.
A former teammate of McNabb's observed something about his former quarterback that may have led to the beef with Owens.
Donovan McNabb and Terrell Owens played 2 seasons together with the Eagles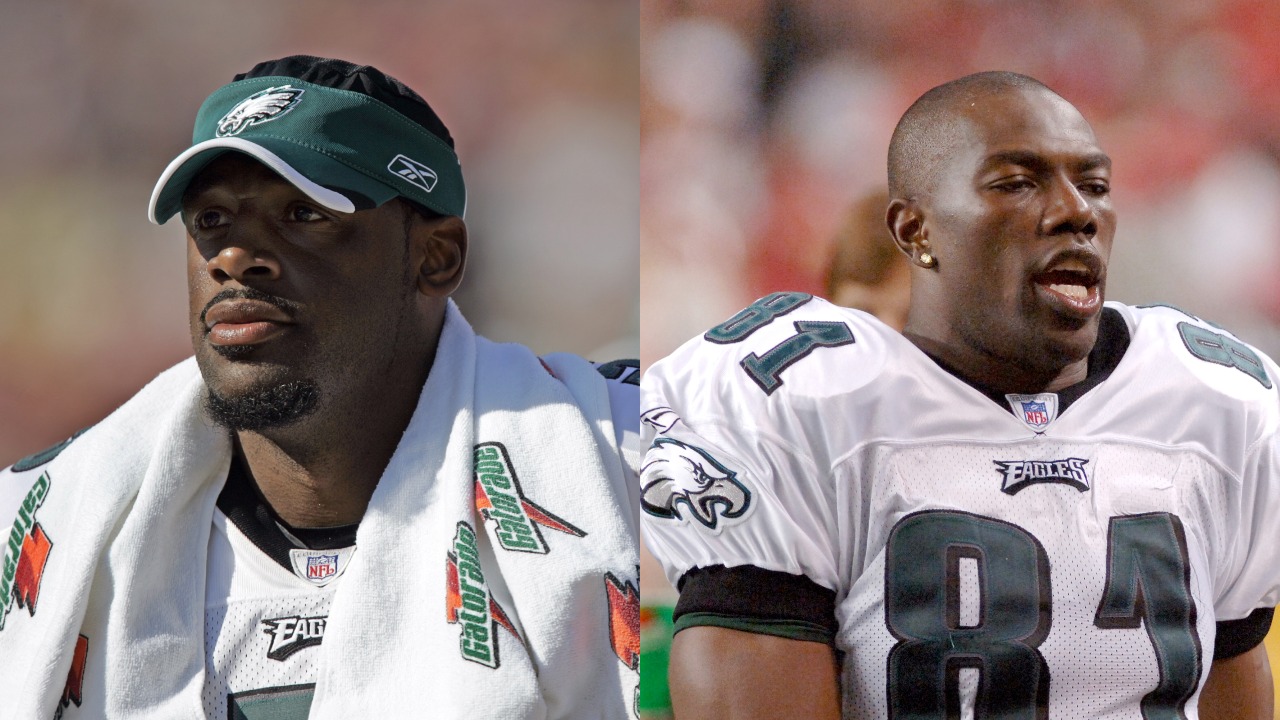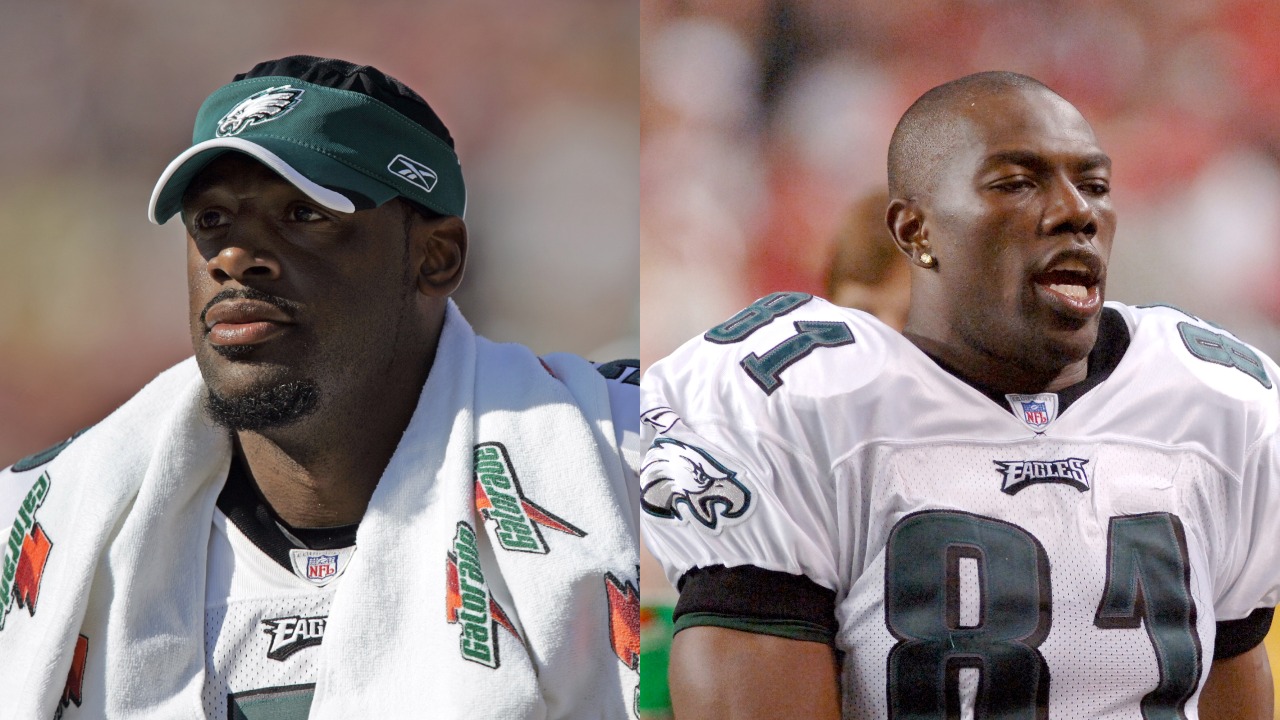 Terrell Owens felt under-appreciated by the San Francisco 49ers, according to an interview on Shannon Sharpe's Club Shay Shay podcast.
The All-Pro wideout tested the free-agent market following the 2003 season and signed a deal with the Eagles. With Andy Reid at the helm, the team established itself as a perennial playoff contender.
Owens' arrival in Philadelphia immediately raised the stock of the Eagles roster on paper. The former third-rounder built rapport with Donovan McNabb in their first season together.
Owens caught 77 passes for 1,200 yards and 14 touchdowns during the 2004 season. Both he and McNabb earned Pro Bowl selections. The Eagles finished with a 13-3 record and advanced to Super Bowl XXXIX against the New England Patriots.
Although they lost, the Eagles had championship potential. Cracks started to show in 2005, though, and Owens' tenure in Philadelphia was cut short after two seasons.
DeSean Jackson says McNabb was selfish at times
If you ask Donovan McNabb and Terrell Owens the story behind their beef, you'll get conflicting answers from both parties. The falling out was legitimate, though, as evidenced by the tension that still exists today.
Former Eagles Pro Bowler DeSean Jackson played two seasons with Donovan McNabb in Philadelphia. He was a guest on the All the Smoke podcast and chimed in on the McNabb-T.O. beef.
"It's real," said Jackson said of the rift. "They had a real personal situation, and I can kind of understand it."
Jackson pointed out something in McNabb's character that didn't sit right with him, either. "He was more on some selfish like he was about himself type s***," said the former Eagles wideout. "When you're the quarterback, sometimes you might have to take it on your shoulder, like 'my bad.' At certain times, he didn't want to take that upon him.
Jackson didn't fail to mention that he thought McNabb was a good player and person. However, he believes his former quarterback struggled as a leader. "As a young dude… you are looking for your quarterback to embrace you and really uplift you."
As a fellow receiver, Jackson added that he could understand why Owens took issue with McNabb.
McNabb and Owens didn't mesh well
Donovan McNabb was in his 10th season with the Philadelphia Eagles when the front office drafted DeSean Jackson. The rookie hoped that the veteran quarterback would embrace him and serve as a mentor.
Terrell Owens' situation was very different, though. T.O. wasn't a rookie. He came to Philadelphia with four Pro Bowls under his belt already. Owens led the NFL in touchdowns in 2001 and 2002.
The former 49ers star chose Philadelphia to be a significant contributor on a Super Bowl contender. However, his personality evidently didn't mesh with that of McNabb. Given T.O.'s strong personality, if he felt that McNabb was selfish, it's not difficult to see why the two didn't get along.
Things have gotten so bad that Owens challenged his former QB to a boxing match. "I'll knock him out," he said. "It would be controlled anger. I'd be like a NAVY seal… There would be a fire burning inside of me."
It's a shame two players of their caliber couldn't figure out a way to make things work. The Eagles came close to winning a Super Bowl in 2004 but had to wait until 2017 for their next opportunity.
All stats courtesy of Pro Football Reference.
RELATED: Terrell Owens Wants to Renew Heated Donovan McNabb Rivalry in a Boxing Ring