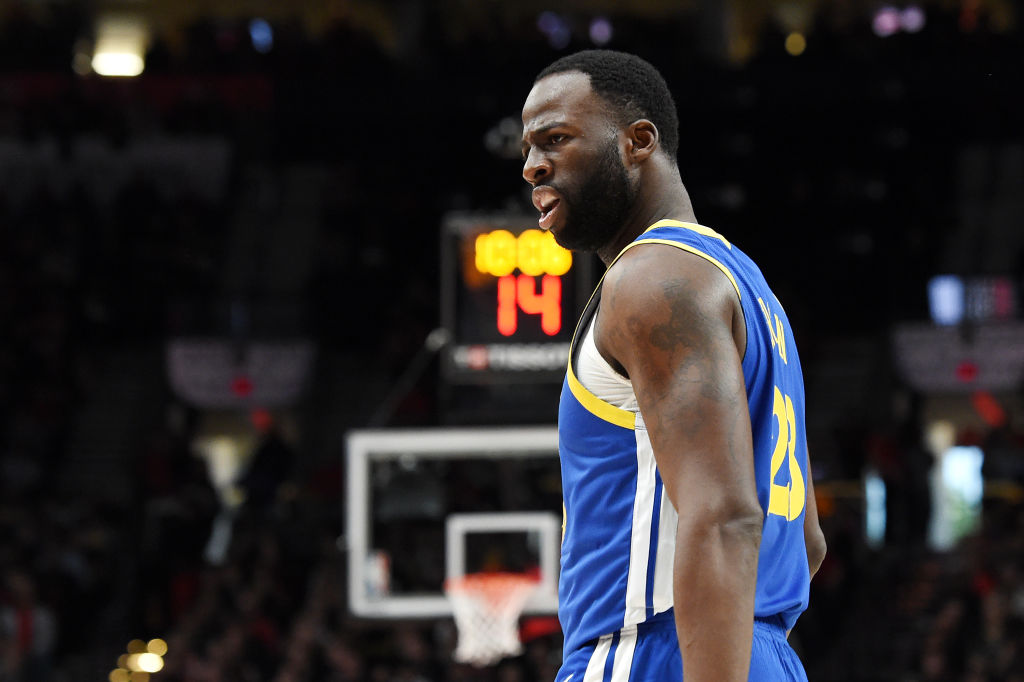 1 Draymond Green Postseason Stat Puts Him Alongside NBA Legends
He might be one of the most hated players in the NBA, but Draymond Green achieved one postseason feat that puts him alongside league legends.
The Golden State Warriors' dynasty features one player who seems to be the glue that keeps the team together. He is polarizing, one of the best trash talkers, and regarded as a dirty player in some circles. We are talking about Draymond Green. When Green is playing at the level he is right now, he's one of the league's great defenders and most unique weapons in any offensive system.

Green might not have the flash or offensive arsenal as some of his teammates, but during this latest postseason run, he reached a milestone that only three other players have achieved in NBA history. We will look at that run and determine where Draymond Green should be listed amongst all-time great playoff performers.

What did he accomplish?
The 2016-17 NBA Defensive Player of the Year became the fourth player in NBA history to record 100 rebounds and 100 assists in five straight postseasons. Draymond Green's regular season numbers have been down the last two seasons with Kevin Durant joining the team, but there's no denying how valuable he is when the lights are brightest.
Defenses have to step up in the playoffs for at least 16 games to win the championship, and Green has excelled against all opponents. For his career, he is averaging 12 points, nine rebounds, and six assists per game in the postseason. Those figures are a significant increase to his regular season numbers this year.

The former second-round pick out of Michigan State averaged just seven points, seven rebounds, and seven assists per game during the regular season. So seeing him be as dominant as he has been during this playoff run should give the Warriors the edge against either the Raptors in the NBA finals.

Longevity a factor?
You can't reach 100 rebounds and 100 assists in five straight postseasons without excellent players around you. When the Warriors dynasty took off in the 2014-15 season, Green was already becoming a Swiss Army knife that teams couldn't defend against in the post because of his ability to pass and push the ball up the floor.

He can defend positions one to five regardless of a player's size or strength, and he routinely shuts down his man. The Warriors are about to play in their fifth straight NBA Finals series, which hasn't been done since the Celtics dynasty of the 1960s.

How Draymond Green compares to the greats
When you look at the careers of the postseason accomplishments for the three players that previously achieved 100 rebounds and assists in five straight postseasons, Draymond Green is a notch below their skill level. But being a notch below isn't a bad place to be. The other three are all-time NBA legends.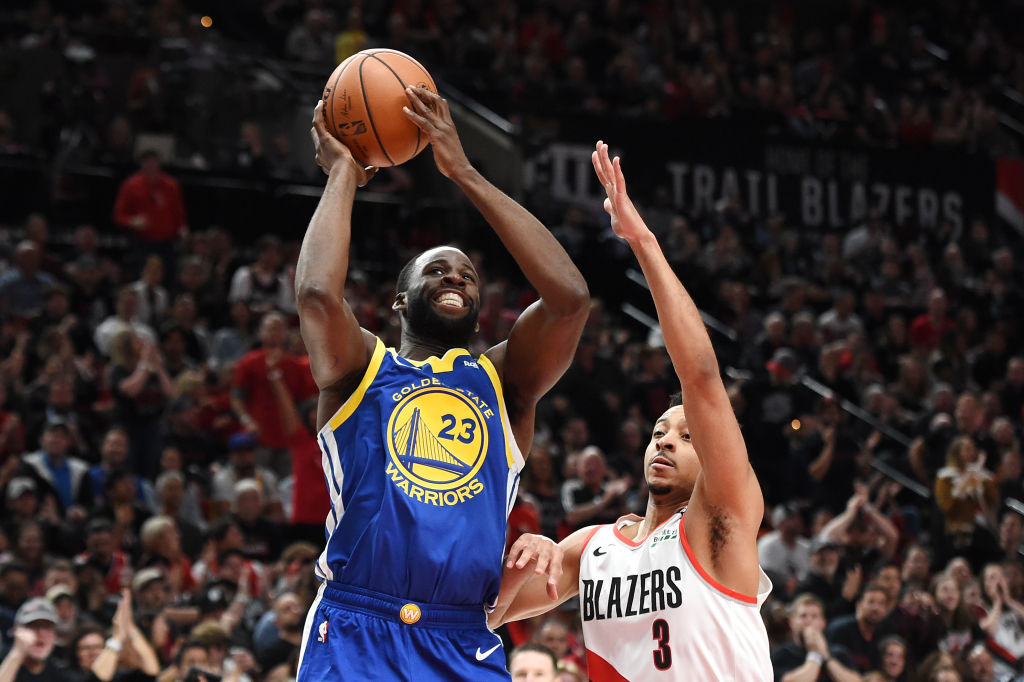 Magic Johnson
Magic Johnson was one of the greatest players ever to set foot on a basketball court. He is widely viewed as the best point guard in league history. Johnson won five championships with the Lakers, and during the playoffs, he averaged 19 points, 12 assists, and nearly eight rebounds per game. He went nine straight postseasons averaging more than 10 or more assists per game.

Larry Bird
Larry Bird was considered the best shooter in league history until Stephen Curry arrived, and he was one of the fiercest competitors in league history. The Celtics made the playoffs every season of his 12-year career, and he finished his career with 24 points, 10 rebounds, and six assists per game in the playoffs while winning three championships with Boston.

Michael Jordan
Everyone knows how dominant Michael Jordan was on the basketball court, and if you weren't around to see the Celtics dynasty, you might think he is the greatest basketball player of all time. Michael Jordan led the Chicago Bulls to six titles in eight years, and he averaged 33 points, six rebounds, and six assists per game for his postseason career.
While Draymond Green's career accomplishments don't come close to Magic, Bird, and Jordan, he's done enough to be mentioned alongside those all-time greats.

Where would you place Draymond Green?
Do you think Green is one of the all-time postseason greats after achieving this accomplishment? After all, only three players did it before him, and they're all legends. Plus, he's a key piece to the Warriors' success, even if he doesn't get the fanfare of his teammates.