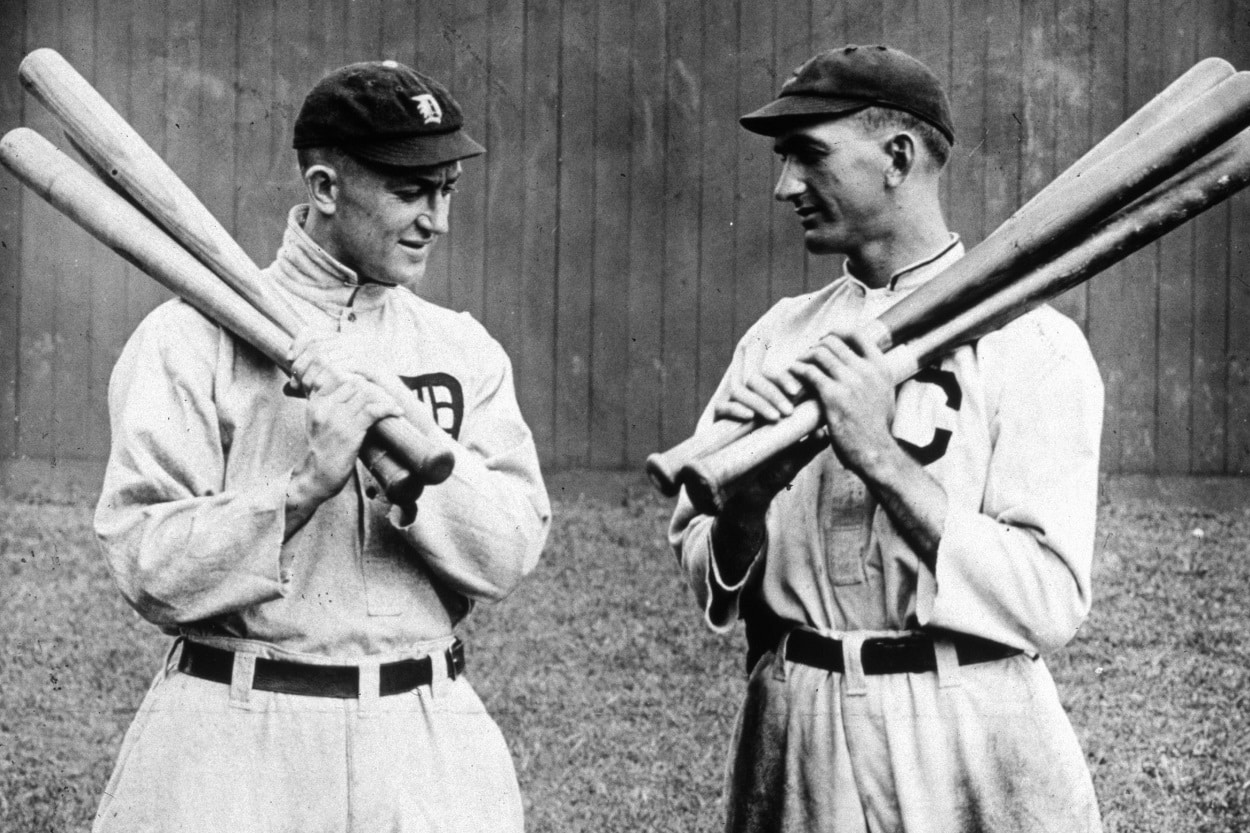 The Epic Encounter Between Longtime Friends and Rivals 'Shoeless Joe' Jackson and Ty Cobb at a Liquor Store Nearly 30 Years After Their Last Meeting on the Diamond
Decades after their last meeting on the diamond, "Shoeless Joe" Jackson and Ty Cobb reunited at a South Carolina liquor store.
Ty Cobb and "Shoeless Joe" Jackson are easily two of the greatest pure hitters in Major League Baseball history.
During his 24-year career with the Detroit Tigers and Philadelphia Athletics, Cobb hit .366, still the highest average in league history, and was a 12-time batting champion.
Mainly thanks to Cobb, Jackson never won a single batting title during his 13-year career with the A's, Cleveland, and the Chicago White Sox but held a lifetime average of .356, good for third on the all-time list behind Cobb and Rogers Hornsby (.358).
Well, he's technically now fourth as stats from the Negro Leagues were added to official MLB records in 2020. Three-time Triple Crown winner Oscar Charleston hit .364 during his 18-year career and now sits in the second spot.
Jackson's best single-season average was .408 in 1911 with Cleveland, which was only good enough for second. Cobb hit a career-best .419 that year with the Tigers on his way to winning American League MVP. "Shoeless Joe" finished fourth in the voting.
Jackson's career, of course, was cut short as he was banned from Major League Baseball in 1920 for his role in the infamous Black Sox scandal, a role that's been debated for over a century.
While rivals on the field, Cobb and Jackson were actually friends and respected one another greatly. But when Jackson was banned, he essentially cut ties with everything and everyone involved with Major League Baseball and never applied for reinstatement. But nearly three decades after their last meeting on the diamond, the legends reunited one final time.
Ty Cobb and "Shoeless Joe" Jackson reunited at Jackson's South Carolina liquor store in the late 1940s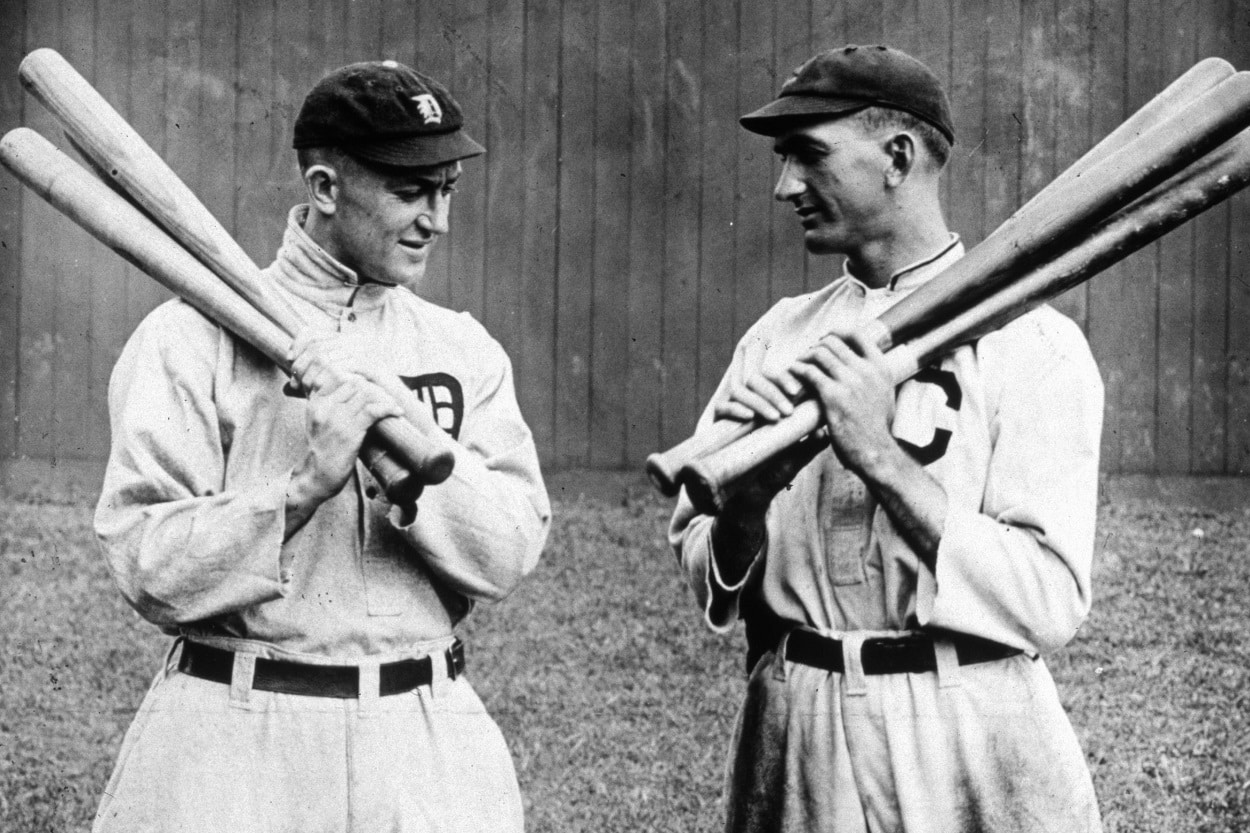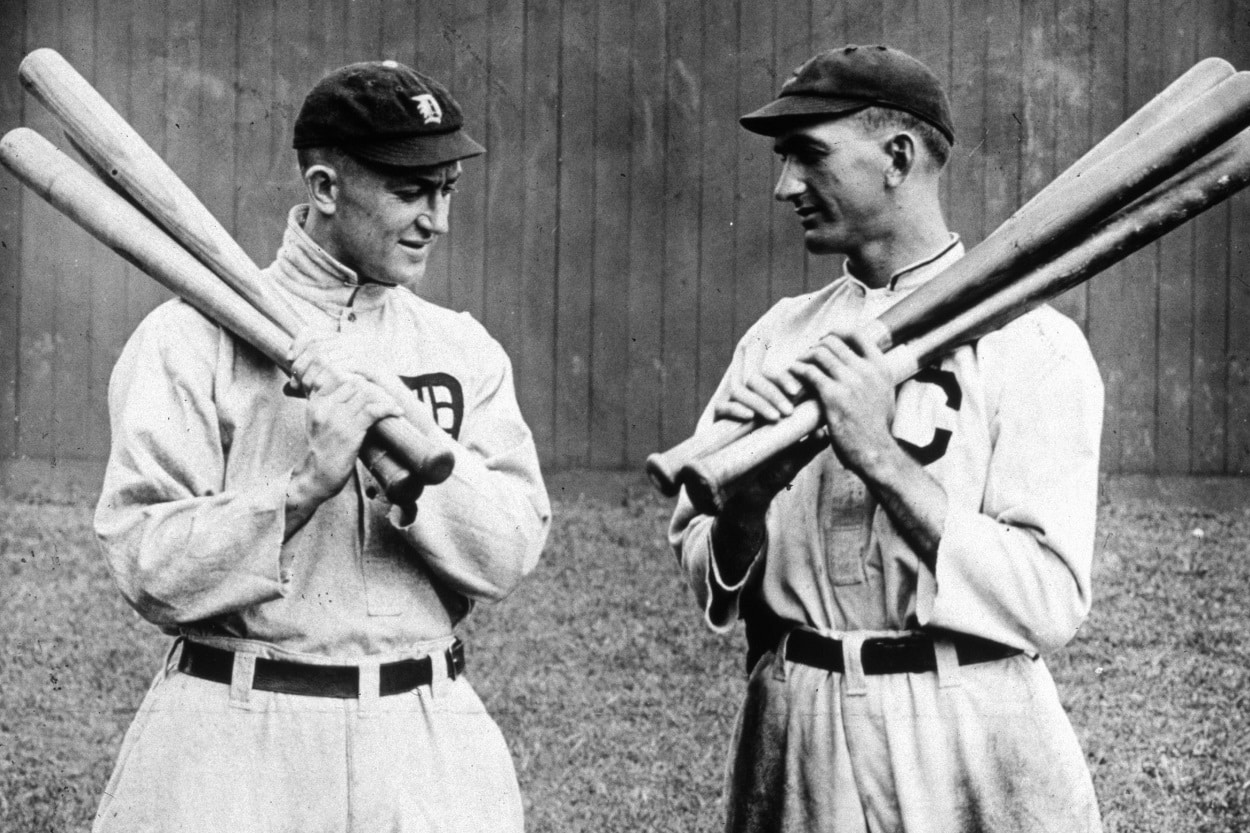 While "Shoeless Joe" Jackson never played another Major League Baseball game following the 1920 season, he continued to play the game in various leagues under assumed names for years. But he also became a businessman, running various operations in several states with his wife.
One of those businesses was a liquor store in his hometown of Greenville, South Carolina, simply named "Joe Jackson's Liquor Store," which he ran from 1933 until his death in 1951.
A few years before he passed, Jackson was working at the store when in walked none other than Ty Cobb, who was passing through Greenville following a trip to The Masters in his home state of Georgia. But "Shoeless Joe" didn't acknowledge his longtime friend and rival and went about his business.
It wasn't until Cobb approached the counter that the two spoke. Cobb said, "I know you. You're Joe Jackson. You don't got to pretend with me. Don't you know me, Joe? I came by especially to say hello."
It took a moment, but "Shoeless Joe" responded, "Of course, I know you, Ty. But I wasn't sure you wanted to still know me. A lot of them, you know, those guys from back then, well, they just don't."
Cobb told Jackson what he said publicly on several occasions, that he had the best swing he'd ever seen, noting that Babe Ruth copied it. On his way out, Cobb asked "Shoeless Joe" for an autographed baseball, claiming he "always wanted one." Jackson responded by telling Cobb he'd have to come back the next day.
Cobb told his old pal that he was only passing through, ending the conversation by saying, "We'll do it some other time."
But that day never came.
Stats courtesy of Baseball Reference
Like Sportscasting on Facebook. Follow us on Twitter @sportscasting19 and subscribe to our YouTube channel.