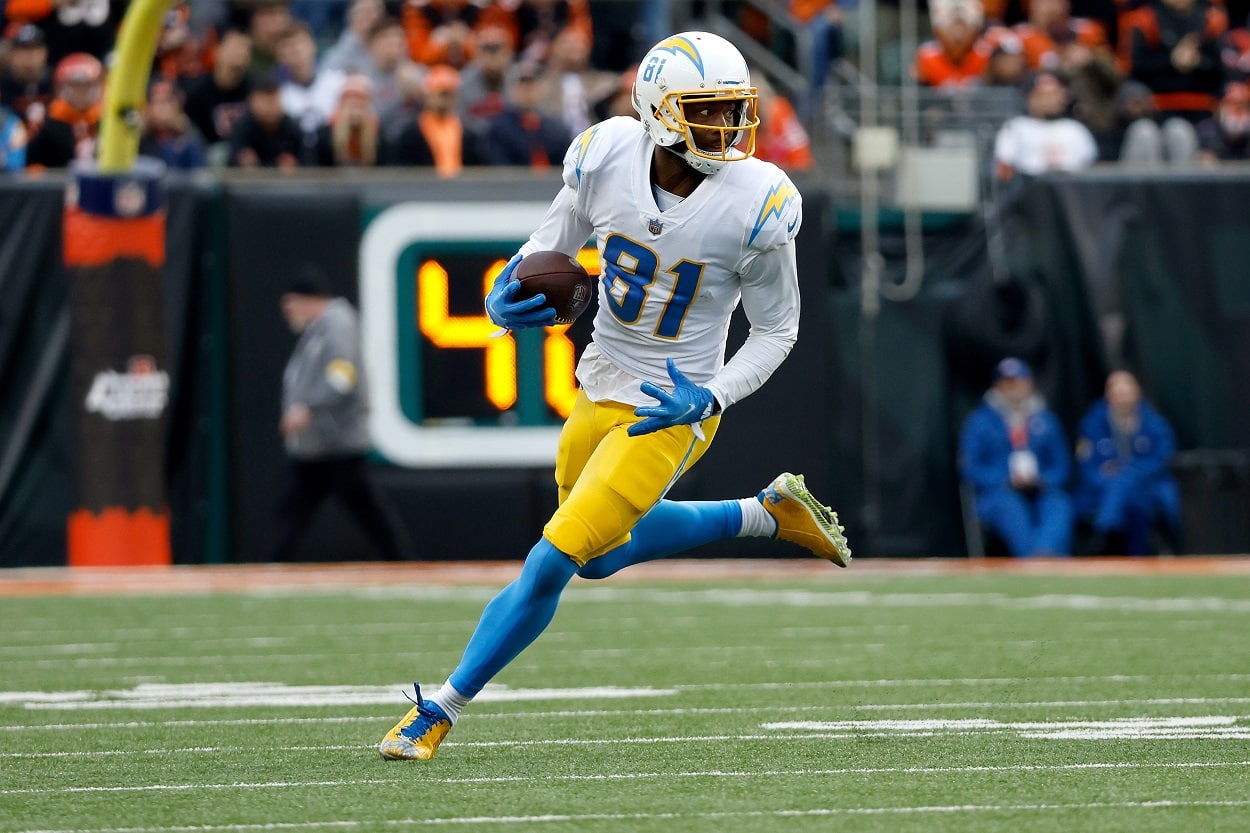 Fantasy Football 2022: Can You Really Rely on Chargers WR Mike Williams?
LA Chargers wideout Mike Williams remains a fantasy football enigma.
The moment I had dreaded came in one of the last of my preseason fantasy football drafts.
The fifth round arrived in the standard scoring, 2-QB league draft. I was looking for a No. 2 receiver, and the Los Angels Chargers' Mike Williams was still available.
In other drafts, I had been available to avoid Williams with legitimate arguments for other players. There was always someone I preferred without reservation or another need I could address in those other drafts, but not so this time.
So, I had to decide — take the rollercoaster ride that is Mike Williams in fantasy football with its inevitable peaks and valleys. Williams' talent and physical skills are undeniable. Still, all of that comes with a Jekyll-and-Hyde (OK, it's really closer to Mr. Hyde and the Invisible Man comparison) sort of production.
And it is maddening to fantasy owners who select Williams hoping for Mr. Hyde as part of a monstrous Chargers offense but suspect they'll get the Invisible Man at least half the time.  
I had to quickly ask myself, how much could my blood pressure take? Is the upside of the receiving mountaintop that Williams occasionally reaches worth the downside of the cliff his production from which he'll invariably fall?
In this case, my answer was yes. And after a narrow Week 1 loss in which Williams, who signed a three-year, $60 million deal to remain with the Chargers in the offseason, delivered a single point (one reception, 10 yards), I already have heartburn.
Mike Williams was at the top of the tier
By the fifth round, Mike Williams was at the top of a tier of available receivers that included the Panthers' D.J. Moore, new Los Angeles Ram Allen Robinson II, and oft-injured Saint Michael Thomas, who I had snagged in earlier drafts but in a more economical spot.
Here's why Williams was at the top of that list:
Last season, Williams averaged 10.7 points per game in standard scoring formats, hitting double digits in point totals eight times. In those games, he averaged 17.6 points per game with a season-high of 28.5 points (16 receptions, 165 yards, 2 TDs) in a Week 5 win over Cleveland.
For those eight games, Williams is clearly in No. 1 receiver territory. But in the other nine, he averaged 3.3 ppg, which is clearly not.
In a standard league, touchdowns matter more, and Williams had nine of those last season with a pair of two-TD games.
Despite sub-par quarterback play in Carolina, Moore has been steady with at least 1,100 yards in three straight years. He's scored exactly four touchdowns in each of those seasons.
Speaking of sub-par quarterback play, Robinson was mired in Chicago for the past four seasons before being rescued this year by the Rams, where he's the No. 2 alongside Cooper Kupp. The Triple Crown winner dominated the targets from QB Matt Stafford in Week 1, and Robinson finished with one catch for 12 yards. 
Thomas scored two touchdowns against Atlanta and appears to have returned to his pre-injury form. So, that doesn't make me feel any better about it.
Welcome to the bottom of the valley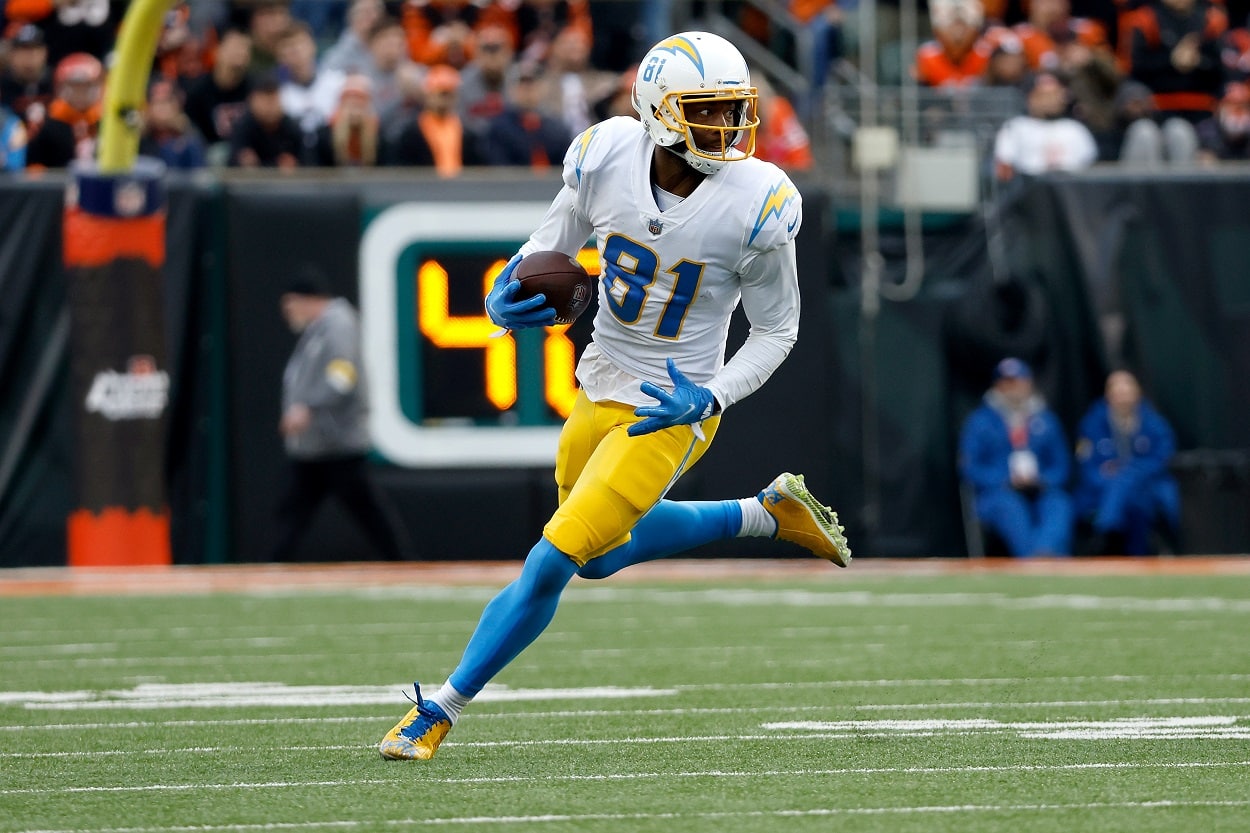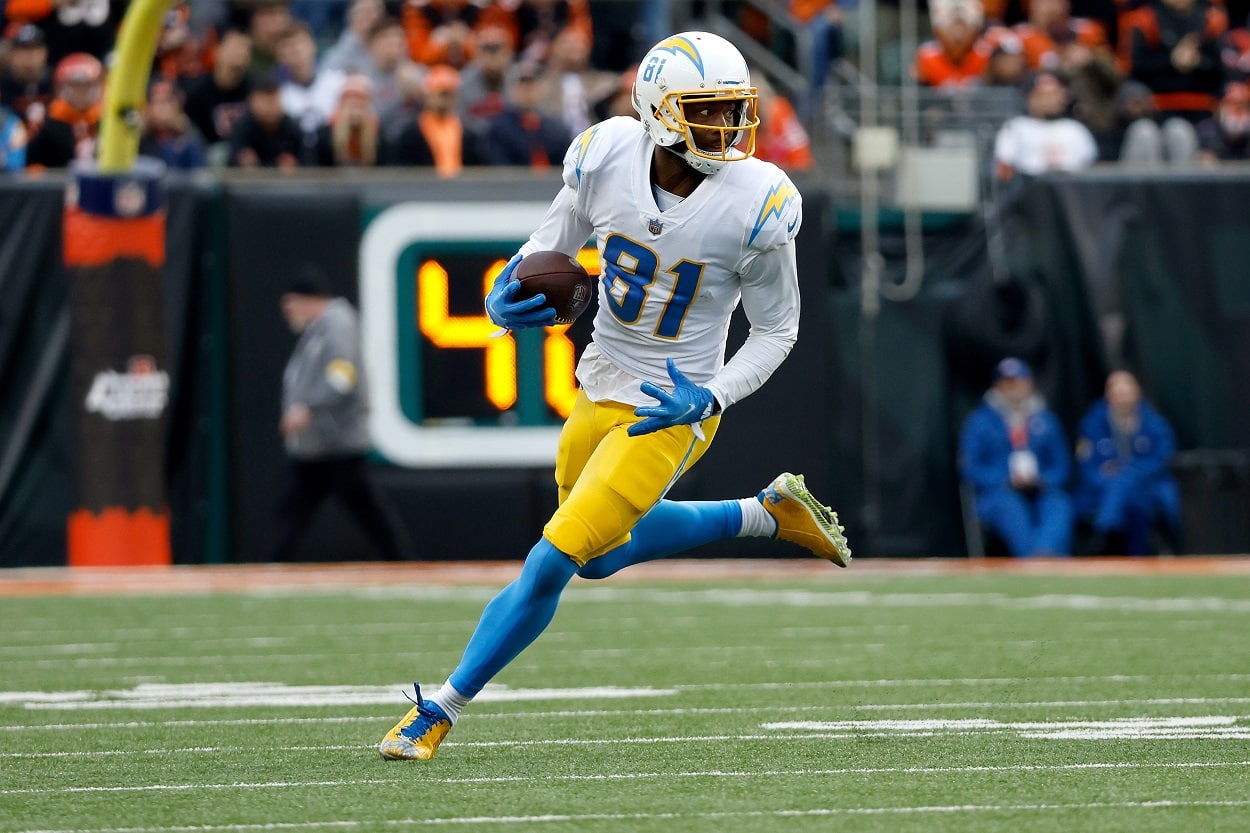 In Week 1, fantasy owners saw the Invisible Man – or didn't.
Despite a hamstring injury that sidelined No. 1 wideout Keenan Allen, Williams had no impact on the Chargers' victory over the Raiders. 
QB Justin Herbert scattered targets toward nine different receivers.
For whatever reason, Williams wasn't at the top of that list.
Three points in PPR and one point in standard.
Fantasy owners like me are hoping Williams climbs back up from the bottom of the cliff — and soon. Until then, keep the heartburn meds handy.
Stats courtesy of Pro Football Reference
Like Sportscasting on Facebook. Follow us on Twitter @sportscasting19 and subscribe to our YouTube channel.