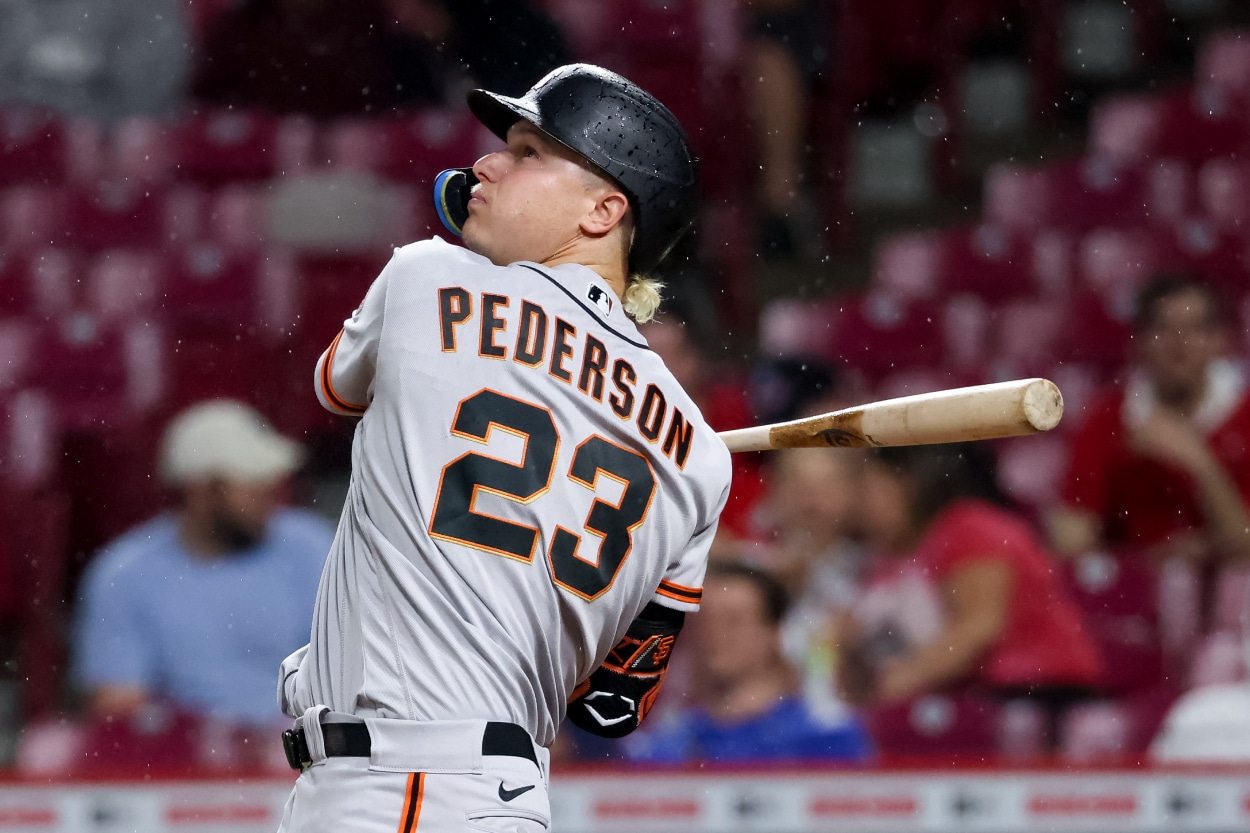 Fantasy Football Creeps Into Major League Baseball, Triggering Altercation Between Joc Pederson and Tommy Pham
Joc Pederson and Tommy Pham had a very small but bizarre pregame altercation Friday night.
Cincinnati Reds outfielder Tommy Pham sure knows how to hold a grudge. He slapped San Francisco Giants outfielder Joc Pederson before their game Friday night. The bizarre altercation had nothing to do with a hard slide or a beanball. In fact, it wasn't baseball-related at all.
After Friday's 5-1 Reds victory, Pederson talked about the incident that took place during batting practice. Pham was a late scratch and didn't play. The Athletic reported that Major League Baseball is looking into the incident. Pham didn't comment after the incident, nor did Giants manager Gabe Kapler or Reds skipper David Bell.
Pederson did. He went into great detail about how Pham was still upset over a fantasy football incident from a year ago.
Joc Pederson explains how fantasy football triggered Friday's incident with Tommy Pham
It almost seemed like a skit from "Saturday Night Live." Reporters turned to Pederson to talk about the altercation that happened pregame. With a straight face, he rattled off, in great detail, about his fantasy football league from last season. He spoke about how one of his transactions was questioned by Pham, another member of the league. Six months later, the two met on the baseball field and things got physical, all because of that fantasy football move.
Pederson explained why Pham slapped him.
"He kind of came up and said like 'you remember from last year?'" Pederson said of Pham, per The Athletic. "And I was like 'fantasy football?' He was like 'yeah.'"
That's when Pham slapped him on the left side of his face.
Pederson went into detail about what happened during their fantasy football season.
"We were in a fantasy (football) league together," Pederson said. "I put somebody, a player, on injured reserve when they were listed as out and added another player. Then there was a text message in the group, saying that I was cheating because I was stashing players on my bench.
"I looked up the rules and sent a screenshot of the rules out that says when a player is ruled out, you're allowed to put him on the IR. That's all I was doing."
Pederson took the high road and didn't retaliate against Pham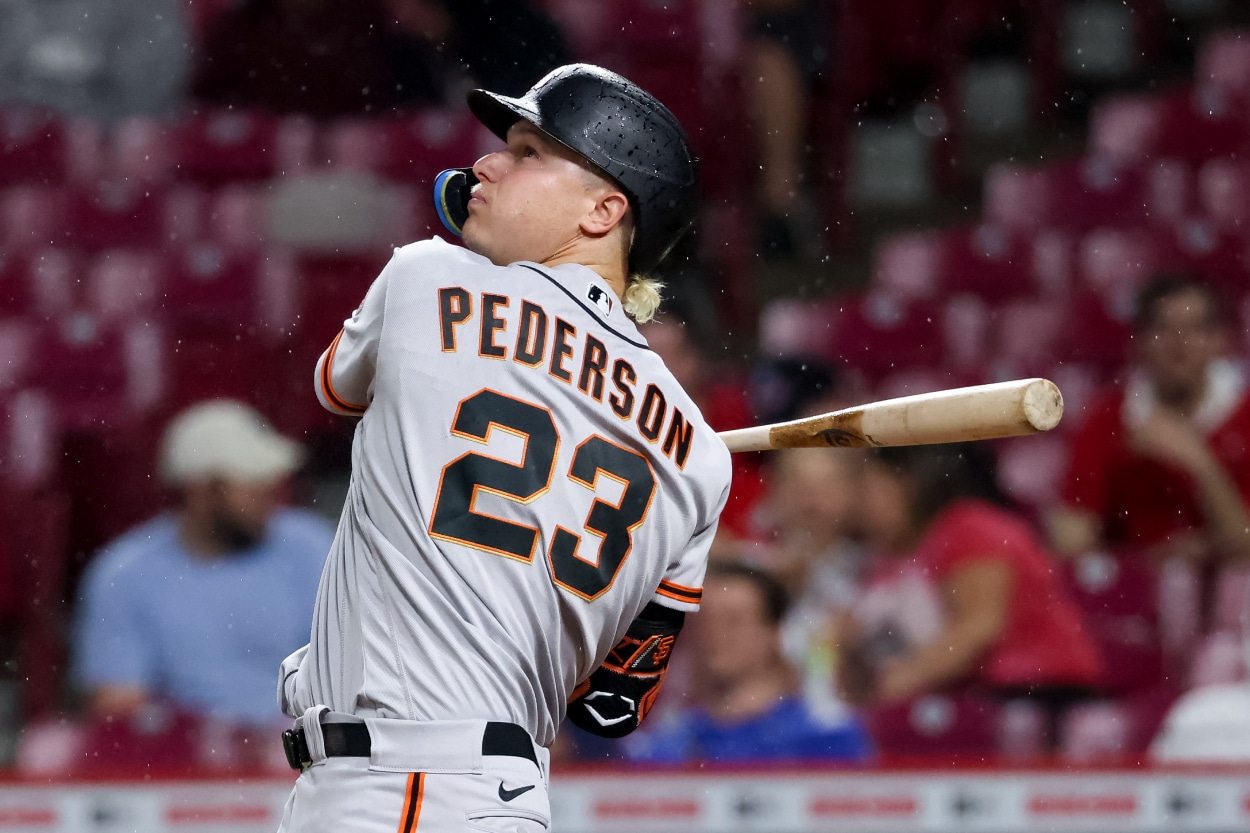 Give Pederson credit. While three others ducked the media, he talked. He may have even talked too much. He could have said it was a minor fantasy football misunderstanding or argument, but the reporter asked, and Peterson delivered.
Pederson continued with his story.
It just so happened that he had a player, Jeff Wilson, who was out," he said. "He had him on the IR, and I said you literally have the same thing on your bench. I guess he was in two leagues and one of them he was on the IR and the other he wasn't, so maybe that was the confusion.
"In the ESPN league that we were in, he was listed as out, so it feels very similar to what I did. That was basically all of it. There's not much more to it."
Pederson took the high road after getting smacked. He said he didn't retaliate.
"There was a decent amount of people around," he said. "I didn't get emotional. I don't think violence is the answer, I guess you could say. There was nothing more to it.
"Like I said, it was an unfortunate situation over a fantasy football league rule."
Like Sportscasting on Facebook. Follow us on Twitter @sportscasting19 and subscribe to our YouTube channel.