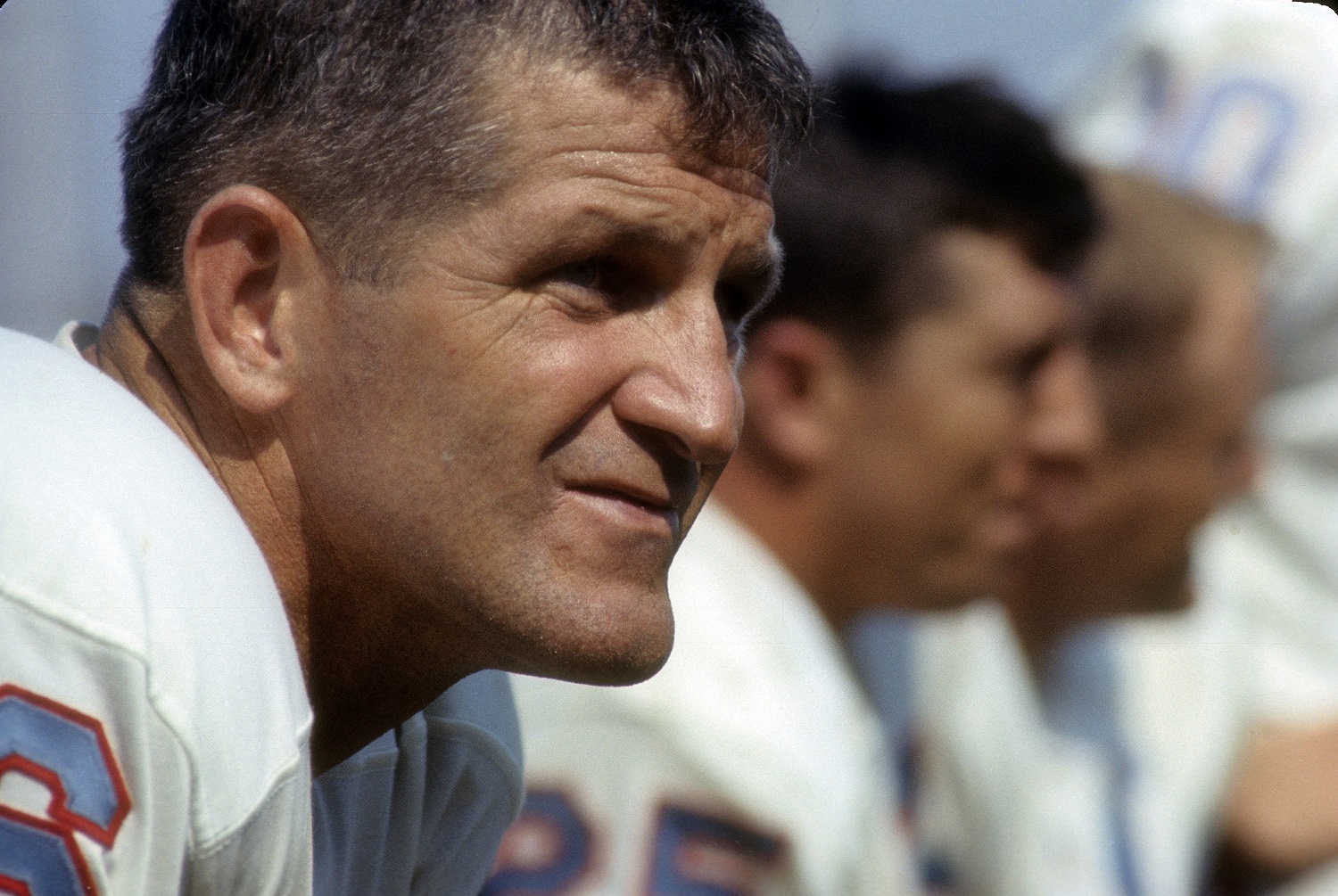 The First-Ever Player Picked in Fantasy Football Made Perfect Sense and Played More Seasons Than Anyone in NFL History
Given the nature of the first fantasy football league, the first pick made perfect sense and played more seasons than any man in NFL history.
As the NFL has grown in popularity over the years, fantasy football has grown right along with it. Ahead of every season, millions upon millions of football fans join countless leagues with the hope that they'll be able to put together a team that will dominate those of their friends, relatives, or even random strangers. Team owners anxiously sit and wait for the draft order to be announced, hoping and sometimes even praying for that coveted No. 1 pick.
While there are now countless fantasy football leagues across the U.S., there was a time when there was only one, the Greater Oakland Professional Pigskin Prognosticators League (GOPPPL), which was created by the man credited for inventing fantasy football, Bill "Wink" Winkenbach, a former minority owner of the Oakland Raiders.
Naturally, with the GOPPPL being the first league, that means that only one player holds the distinction of being the first-ever pick in fantasy football history. And that player just happens to be the man that played more NFL seasons than anyone in history, George Blanda, and knowing what we know about the scoring rules of the GOPPPL, it was the perfect choice.
The original fantasy football league only awarded points for touchdowns and field goals
In 1962, Raiders minority owner Bill Winkenbach was in New York City during a team road trip and came up with the concept for fantasy football with assistance from another team employee and an Oakland sports reporter.
The following year, in August 1963, the original eight members of the GOPPPL, a league which actually still exists to this day, participated in the first-ever fantasy football draft at Winkenbach's home. Both NFL and AFL players could be selected and each team was comprised of two quarterbacks, four halfbacks, two fullbacks, four offensive ends, two kick returners, two kickers, two linebackers/defensive backs, and two defensive linemen. Obviously completely different than the scoring systems used today, points in the GOPPPL were only awarded for touchdowns and field goals, a system the league continues to maintain.
Then playing for the Houston Oilers of the AFL, George Blanda was the No. 1 pick in that first draft, a selection that made perfect sense given the scoring system.
Fantasy football's first-ever pick, George Blanda, was a quarterback and a kicker
With points only being awarded for touchdowns and field goals, George Blanda was the perfect choice as the first-ever pick in fantasy football. For those unaware, the Hall of Famer was both a quarterback and a kicker at that time. He'd played both positions for the Chicago Bears in the 1950s but actually retired from football in 1958 when George Halas insisted on using him only as a kicker.
Blanda returned to the game when the AFL was founded in 1960 and signed with the Houston Oilers as both a quarterback and kicker, a move that certainly paid off. He led the Oilers to the first two AFL championships won league MVP in 1961, leading the league with 3,330 passing yards and 36 touchdown passes while also making 64 of 65 extra points and 16 of 26 field goals.
So you see why George Blanda would be a smart pick in a fantasy football league that only awards points for touchdowns and kicks. So how did he do in that first year in which fantasy football existed? In 1963, Blanda threw 24 touchdown passes, which would have been tied for fifth among NFL and AFL quarterbacks behind only Y.A. Tittle (36), Charley Johnson (28), Len Dawson (26), and Frank Ryan (25). Detroit's Earl Morrall also threw 24.
As for the kicking side of things, George Blanda had a bit of a down year as he made just nine field goals for the Oilers that season, only good enough for a tie for 15th.
George Blanda played the most seasons in NFL history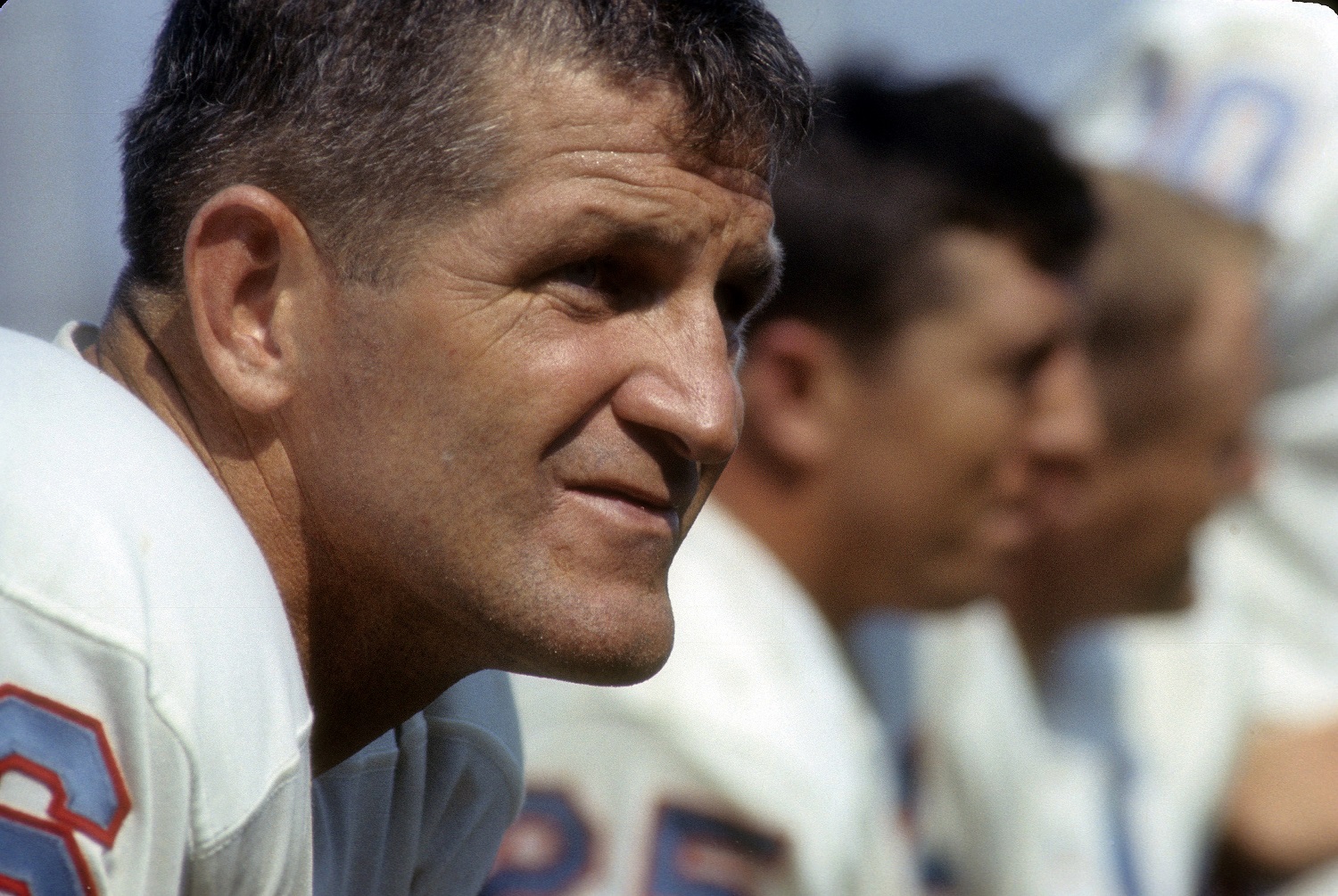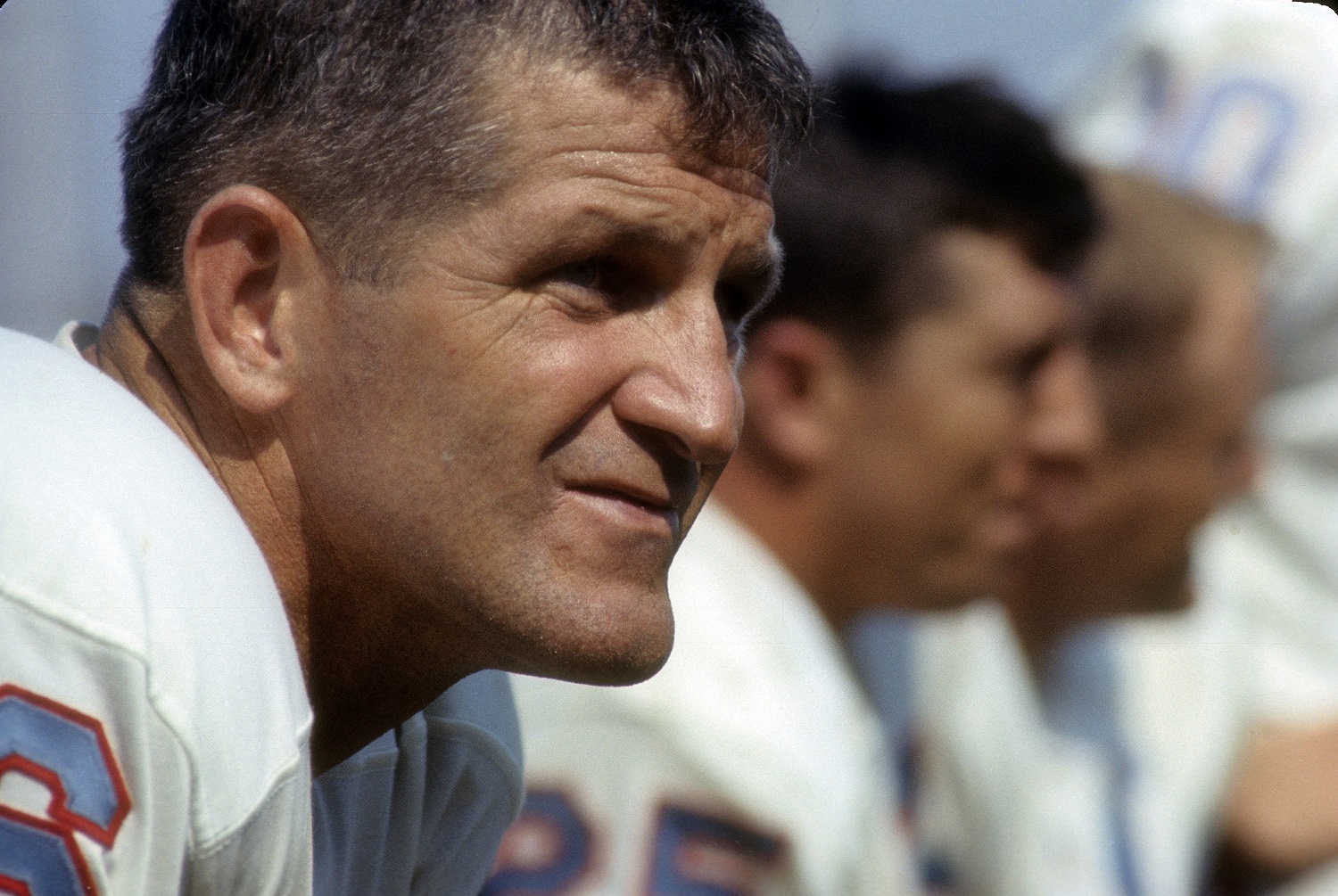 George Blanda continued to play professional football until he was 48 and is still the oldest man to ever play in an NFL game. He also holds the record for the most seasons ever played. Between the AFL and NFL, Blanda played 26 seasons split between the Bears, Colts (1 game), Oilers, and Raiders. He was elected to the Pro Football Hall of Fame in 1981.
George Blanda passed away in 2010 at the age of 83.