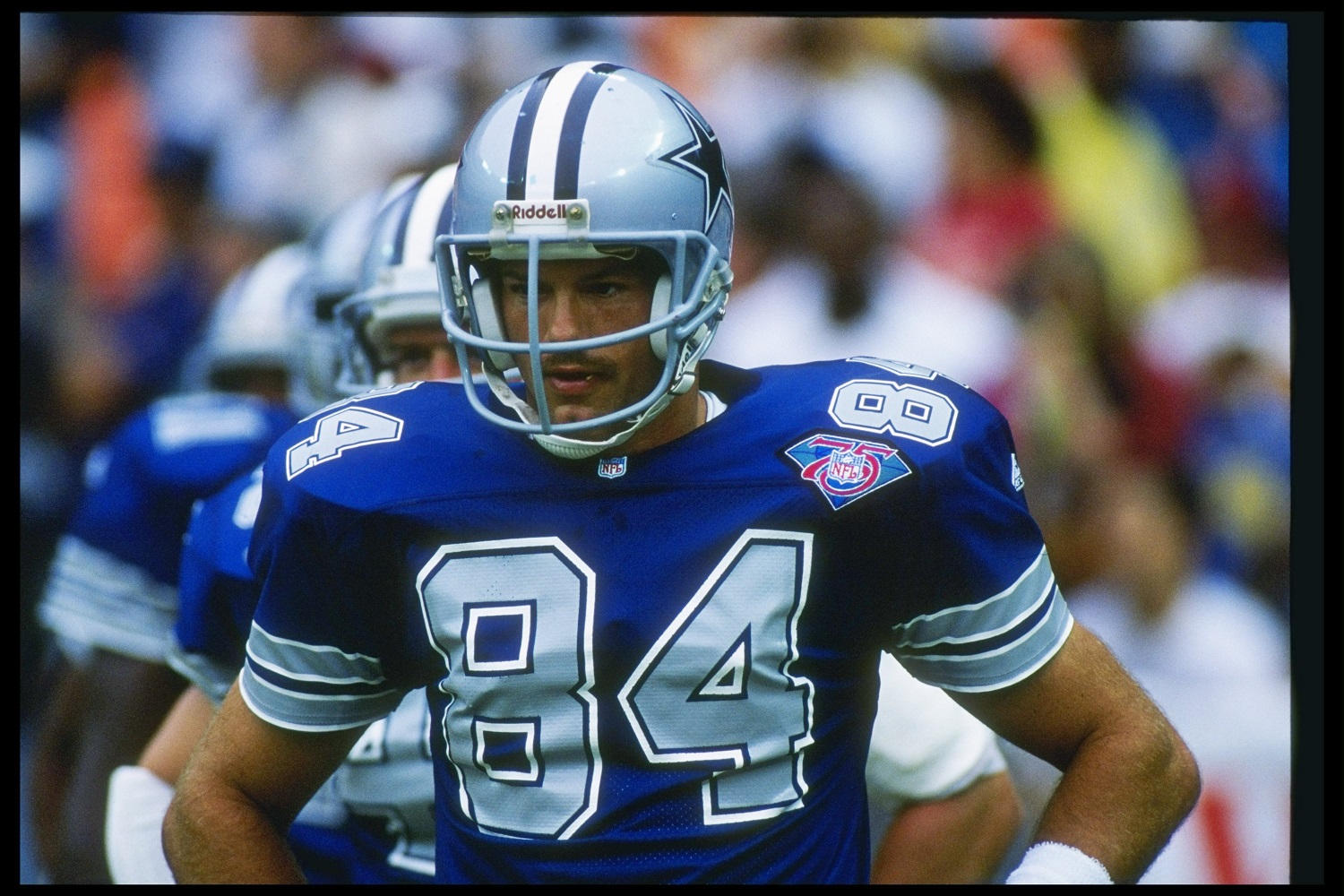 Legendary Dallas Cowboys Tight End Jay Novacek Has Seen Some Tough Times Since Leaving the NFL
Former Dallas Cowboys tight end Jay Novacek has had to deal with numerous heartbreaking incidents since leaving the NFL.
Before there was Jason Witten in Big D, there was Jay Novacek. While the legendary tight end played just six seasons for the Dallas Cowboys, the five-time Pro Bowler left an indelible mark on the franchise and helped the team to three Super Bowl wins in four years.
Unfortunately for Novacek, injuries cut his career short, but that was nothing compared to the pain he's had to endure since his playing days ended as he's had to deal with numerous heartbreaking incidents.
Jay Novacek was a key piece of the Dallas Cowboys' three Super Bowl victories in the 1990s
Following a stellar career at the University of Wyoming, Jay Novacek was taken in the sixth round of the 1985 NFL draft with the 158th overall pick by the then-St. Louis Cardinals. He played five seasons with the franchise and had his best season in 1988, the team's first year in Arizona, hauling in 38 catches for 569 yards and four touchdowns. However, he was put on the market when the Cardinals hired head coach Joe Bugel, who didn't feel he was a good fit for the new offense, in 1990 and was promptly picked up by the Dallas Cowboys.
Novacek became an immediate star for the Cowboys. As the team continued to build following a 1-15 season in 1989, Novacek had a breakout campaign in 1990 with 59 receptions for 657 yards and four touchdowns. The following season, he made the first of five consecutive Pro Bowl appearances. In 1992, the year the Cowboys won the first of three Super Bowls in the '90s, Novacek was a First-Team All-Pro selection, leading all NFL tight ends with 68 receptions for 630 yards and four touchdowns. While Troy Aikman, Emmitt Smith, and Michael Irvin were usually given the most attention on those great Dallas teams, Jay Novacek was a key piece of the offensive puzzle and was a great third-down target.
He continued to be the top tight end in football as the Cowboys won two of the next three Super Bowls. In 1995, he set a career-high for receiving yards with 705, catching 62 balls, and scoring five touchdowns. Unfortunately, that would turn out to be Jay Novacek's final NFL season. He missed the entire 1996 season due to a degenerative disc in his back and officially retired from the NFL on July 15, 1997.
Jay Novacek's first wife took her own life in 2010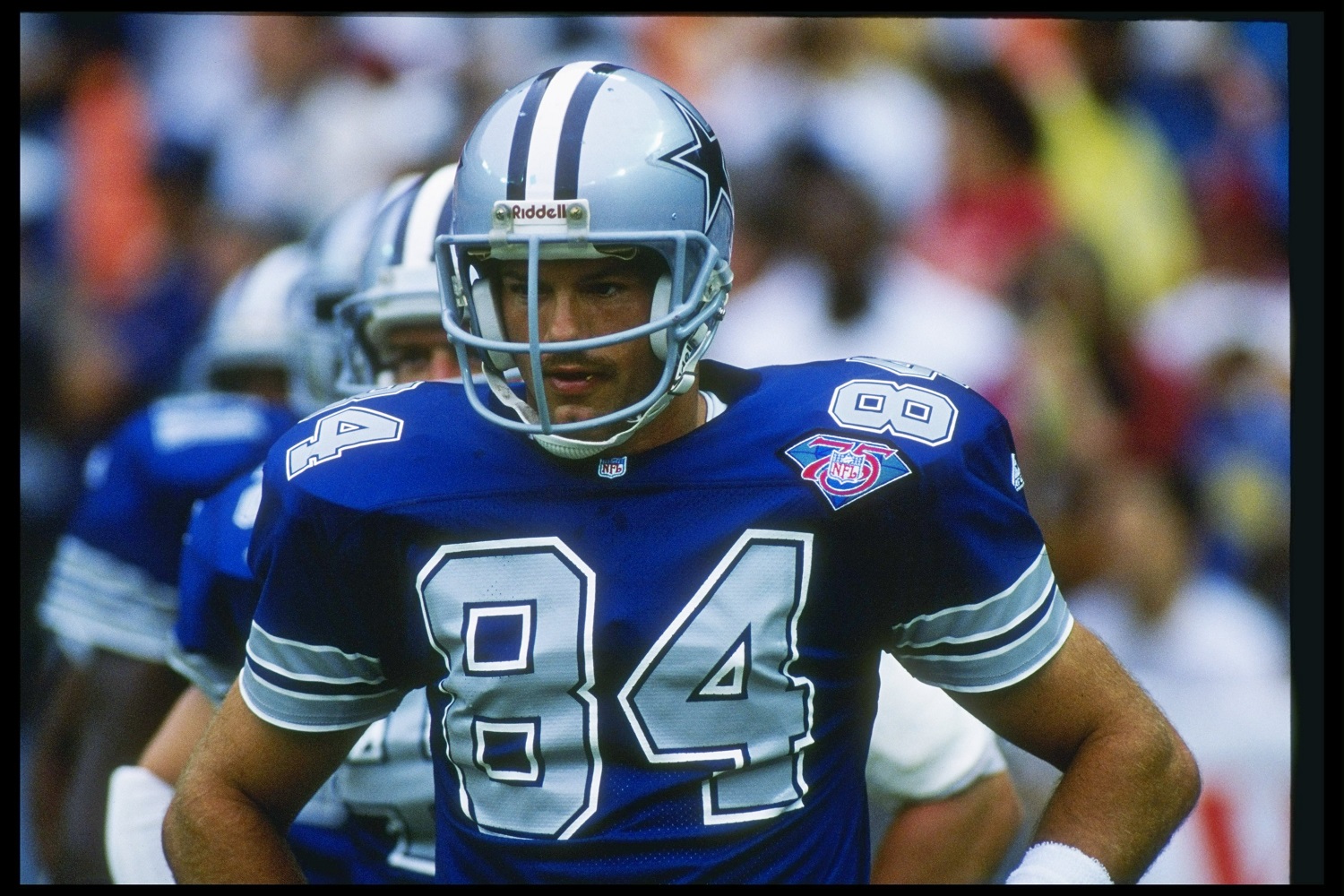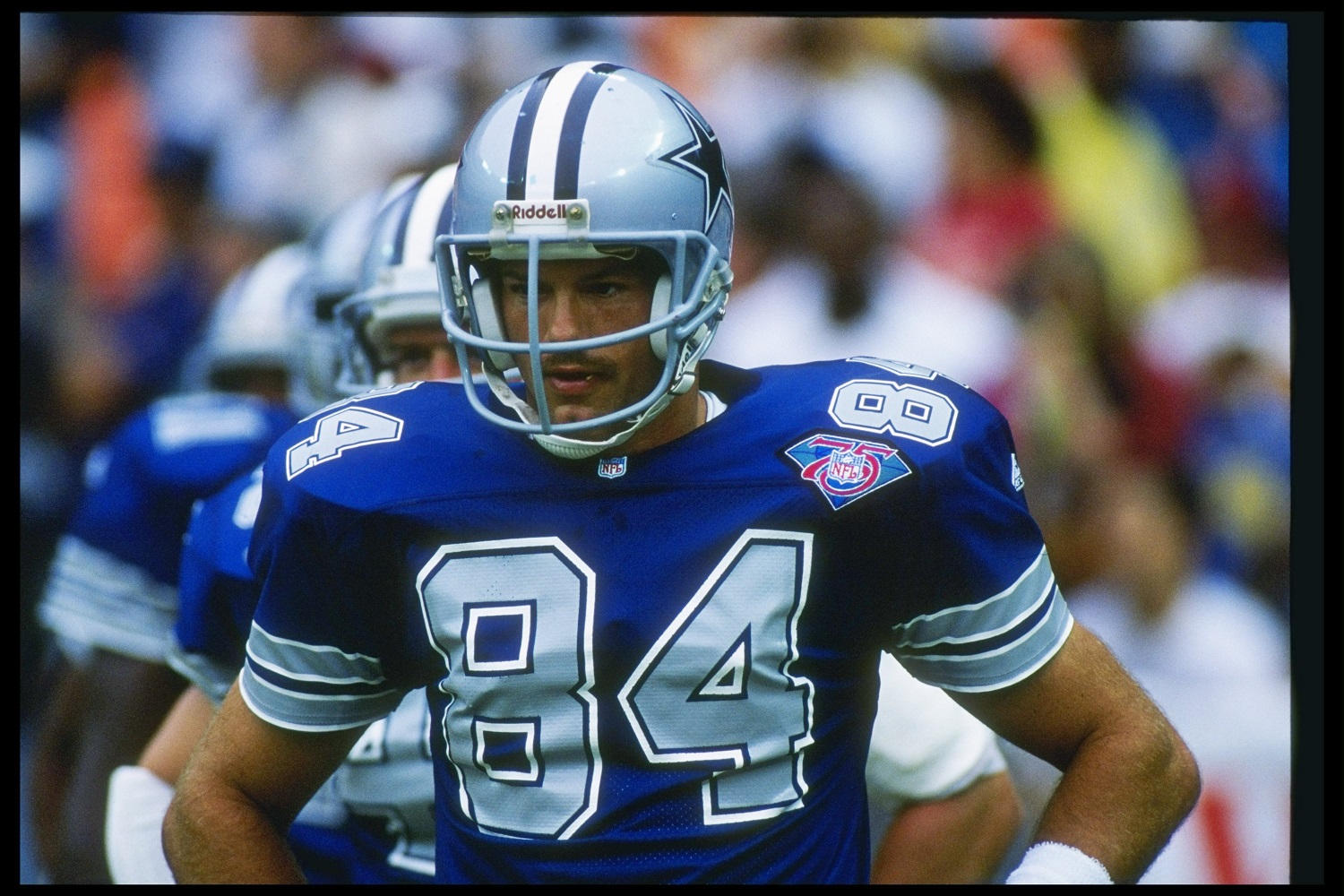 Upon retirement, Jay Novacek did what a lot of retired NFL players do. He showed up for autograph signings and ran a youth football camp. He was active in the community, and he and his wife, LeAnne, served as co-chairs of a local charity. Novacek was inducted into the College Football Hall of Fame in 2008, but tragedy struck two short years later.
On February 1, 2010, the Dallas Morning News reported that LeAnne was found dead at her mother's home in Burleson, Texas, the cause of death an apparent self-inflicted gunshot wound.
Jay Novacek married Amy Bradley later that year and nearly lost her to a car accident in 2013. Just a few years later, he had to endure yet another heartbreaking situation.
His son was allegedly a victim of fraternity hazing that left him with permanent brain damage
In October 2017, the Fort Worth-Star Telegram reported that Jay Novacek's son, Blake, had filed a lawsuit against Beta Theta Pi as he claimed to be the victim of fraternity hazing at the University of Oklahoma in 2015.
The lawsuit alleged that Blake had arrived to the fraternity house on October 11, 2015, and was hit with a baseball bat in the stomach while blindfolded when he couldn't recite certain facts about the fraternity, which caused him to fall backward and hit his head, knocking him unconscious. The suit alleged that no medical help was given as he was knocked out for 10 hours. Blake said that more harm would come to him if he told anybody what had happened, which is why he says he waited so long to come forward, even withholding the alleged incident from his famous father.
In his first interview after filing the lawsuit, Blake Novacek told the Dallas Observer that the alleged incident has caused him to have suicidal thoughts and that's he's been admitted to two mental hospitals. The same article says that a neurological scan revealed "a traumatic brain injury and effects similar to those of an elderly patient with dementia."
Jay Novacek has supported his son throughout the ordeal, and he and Amy have become big advocates for the use of medical marijuana. The lawsuit as a whole is still ongoing.