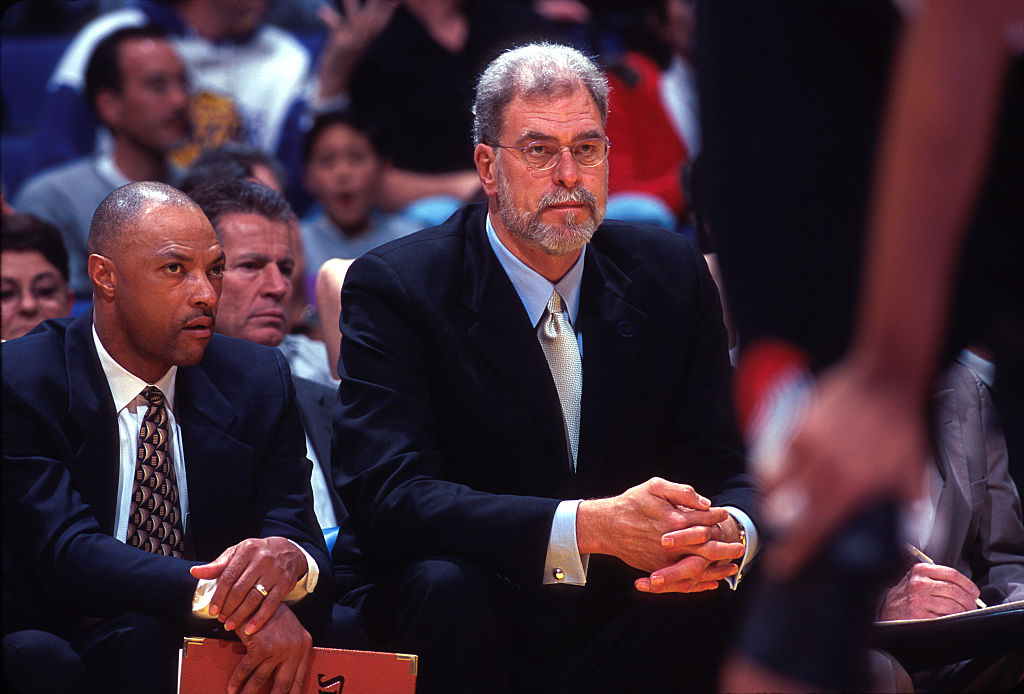 Former Bulls Assistant Jim Cleamons Details What Made Phil Jackson a Hall of Fame Coach
Phil Jackson was one of the greatest coaches ever for the Bulls and Lakers. His former assistant Jim Cleamons explained what made him so great.
When discussing the greatest coaches in NBA history, one name typically comes to mind: Phil Jackson. Throughout his historic head coaching career, Jackson won 11 NBA championships with the Chicago Bulls and Los Angeles Lakers. One of his assistants, Jim Cleamons, was there for nine of them. Cleamons, obviously, shared a lot of great memories with Jackson. He recently detailed what made Jackson and his teams so successful over the years.
Phil Jackson was one of the greatest coaches to ever live
Yes, during his career Phil Jackson was one of the greatest coaches in NBA history, but he might have been one of the best coaches in the history of sports. After spending some time as an assistant, Jackson became head coach of the Chicago Bulls in 1989-90. The Bulls, who had Michael Jordan and Scottie Pippen at the time, had a great year in his first season. They went 55-27 and took the Detroit Pistons to seven games in the Eastern Conference Finals. However, in Jackson's second season, they went on to win the whole thing as they won over Los Angeles Lakers in the NBA Finals.
That started practically an entire decade of dominance. Jackson and the Chicago Bulls won three straight championships from 1990-91 through 1992-93. Then, after still being successful but not winning titles while Jordan took a full season and majority of another one off to try baseball, Jackson and the Bulls won three straight championships again from 1995-96 through 1997-98.
As we are watching in The Last Dance documentary, Jackson and the Bulls parted ways after the 1997-98 season. He was not a head coach during the 1998-99 season, but he immediately had success again when he returned in 1999-2000. This time it was with the Los Angeles Lakers. In Jackson's first three seasons with the Lakers, the team won three straight NBA championships. They then went to four more NBA Finals under Jackson, losing two in 2003-04 and 2007-08, but winning back-to-back titles in 2008-09 and 2009-10.
Jackson has not been a head coach since the 2010-11 season. He has a career record of 1,155-485 and has won 11 NBA championships. 
Jim Cleamons was there for most of the championships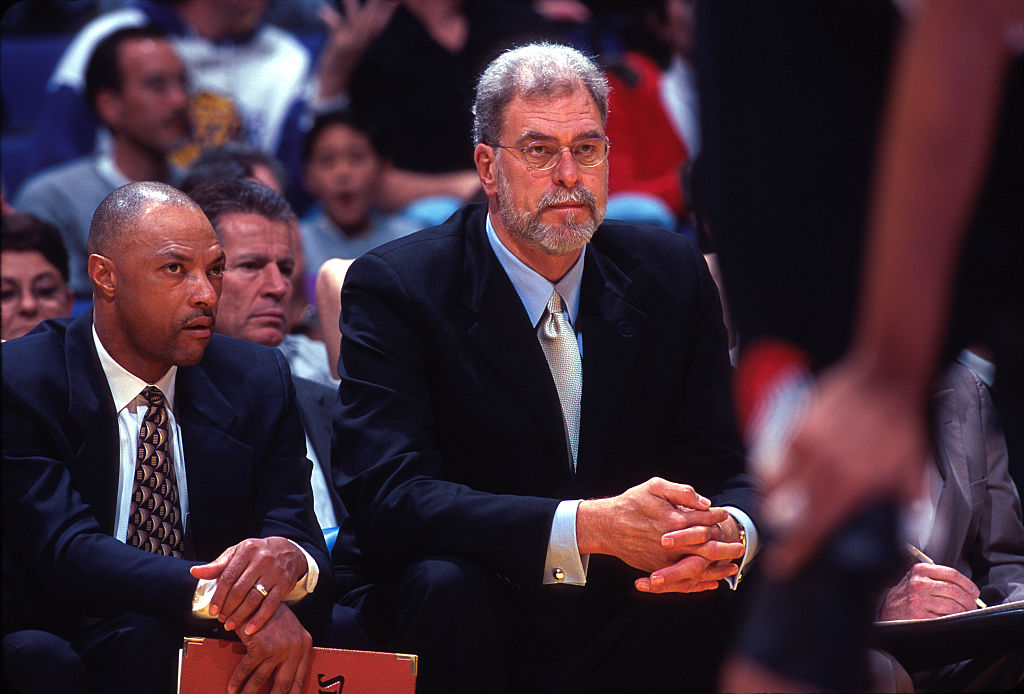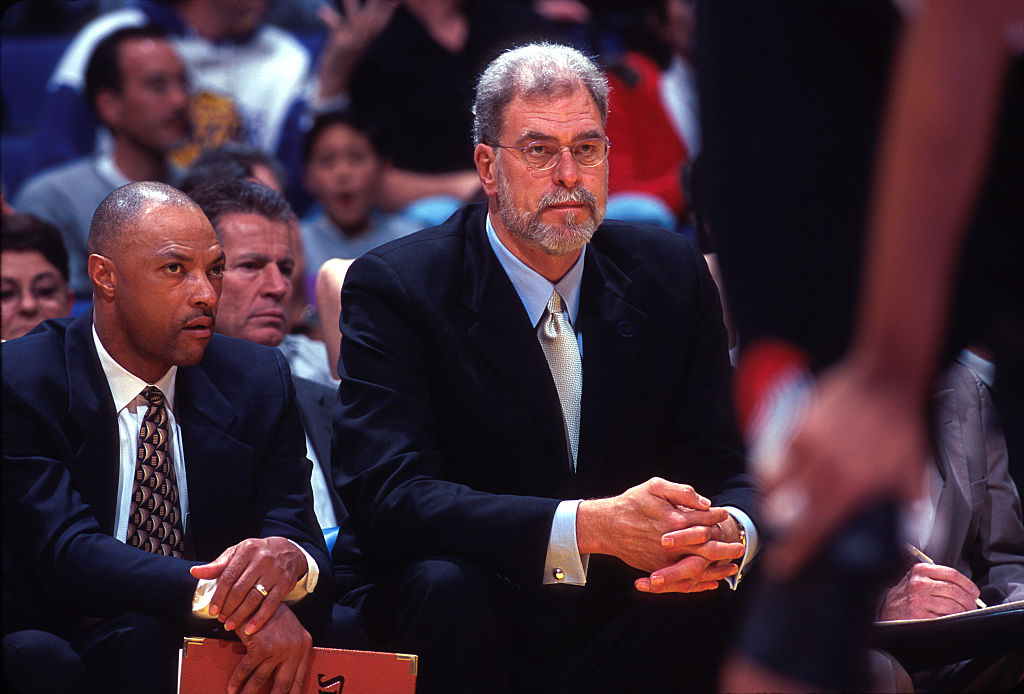 Jim Cleamons was a nice player in the NBA. He won an NBA championship during his rookie season with the legendary 69-win Los Angeles Lakers team in 1971-72. He also averaged as much as 12.2 points per game
and 5.2 assists during a season in his nine-year career. Cleamons also earned All-Defensive team honors in 1975-76. He ended up playing with Phil Jackson on the 1977-78 New York Knicks team too.
Then in 1989-90, Cleamons became an assistant coach under Jackson on the Chicago Bulls, according to Sports-Reference. Cleamons was an assistant on the Bulls through the 1995-96 season. He was then head coach of the Dallas Mavericks for the 1996-97 season and part of the 1997-98 season. 
Cleamons then returned to being one of Jackson's assistants on the Los Angeles Lakers from 1999-2000 through 2003-04, and then during another stint from 2006-07 through 2010-11. He ultimately won nine NBA championships with Phil Jackson on the Bulls and Lakers.
Cleamons detailed what made Jackson such a successful coach
Fans are getting the opportunity to see Phil Jackson's interesting coaching style during The Last Dance documentary. In an exclusive interview with Sportscasting, Cleamons detailed what made Jackson and those teams so successful.
"The players had ownership," Cleamons said. "You have grown men who are getting paid to do a job. On a lot of teams, there's no say. The rules are hard, fast, and in cement, but once again, the players had some ownership in how they were going to be treated on the team. Not everyone had quote-unquote equal opportunities or equal say, but you surely had a say as to what you thought could help you win. It wasn't a dictatorship in terms of how we did any one thing. What way works best for us tonight against this group of players; what way is going to be best for not only you but for our team; what way can we win this basketball game and move on to the next team at hand."

Jim Cleamons
It seemed to be a collaborative effort between Jackson, the coaching staff, and all of the players.
"If you have an idea, if you have a suggestion, then let's hear it," Cleamons said. "If it made sense and this is the way you wanted to do it, you think your way was better than ours, well let's look at it. So, you had an opportunity to participate; it wasn't dictatorial."
Whatever Jackson, Cleamons, and the rest of the staff did, it obviously worked. Jackson's Bulls and Lakers were some of the greatest teams in NBA history. When it came to coaching a collective group of stars and winning with them, Phil Jackson mastered it. He was the greatest coach of all-time.