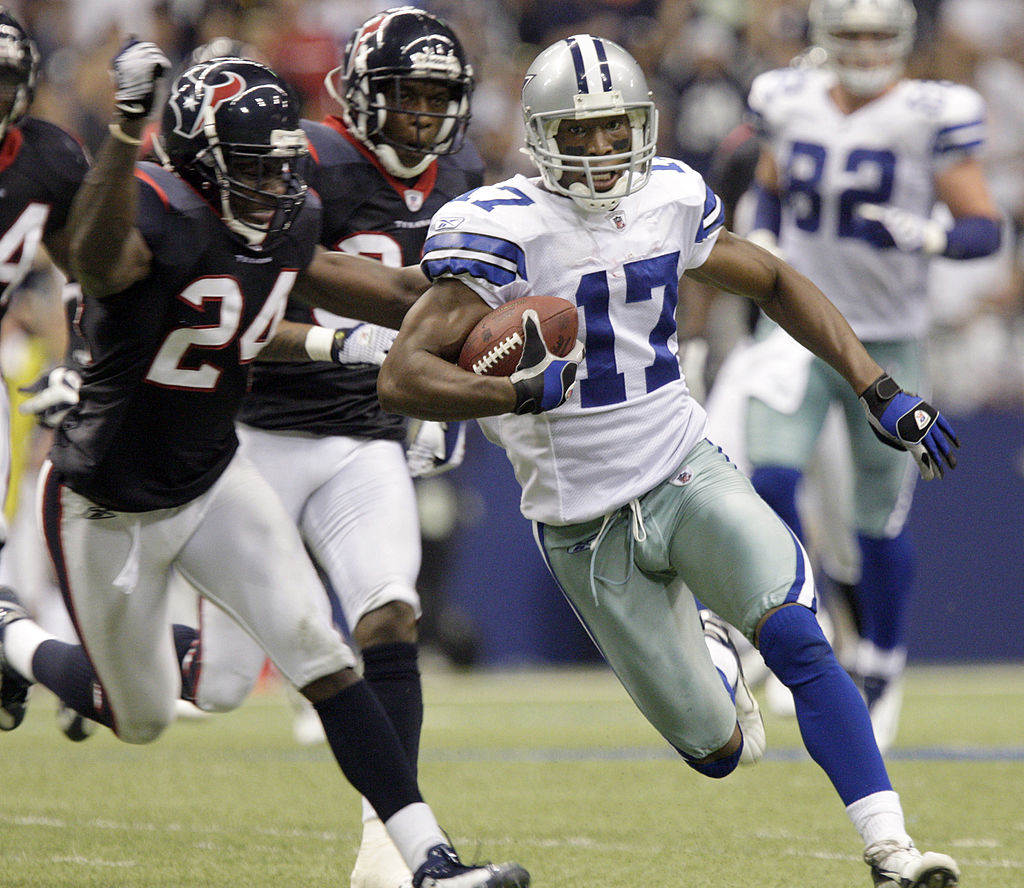 Former Dallas Cowboy Sam Hurd Ran a Multimillion-Dollar Drug Ring While Playing in the NFL
When former Dallas Cowboy Sam Hurd wasn't catching passes from Tony Romo in the NFL, he was making multimillion-dollar drug deals.
Sam Hurd caught just 53 passes in his underwhelming six-year career in the NFL, but he's easily one of the most fascinating players to ever suit up in the league. When he wasn't running routes for the Dallas Cowboys or Chicago Bears, Hurd was orchestrating multimillion-dollar drug deals. He was the Walter White of the NFL, but it landed him a 15-year prison sentence.
Sam Hurd ran a large-scale drug operation during his NFL career
Hurd was an ordinary NFL player, but his life outside of football was anything but ordinary. He played wide receiver and special teams for five years with the Cowboys and one year with the Bears. He only scored two touchdowns and never caught more than 19 passes in a single season.
Hurd would be a completely forgotten NFL talent today if not for his secret double life. Amazingly, Hurd ran his own massive drug organization in between daily practices and film studies. Before he was caught, Hurd was moving an absurd four kilos of cocaine a week.
That means he was paying $100,000 a week just for cocaine. Hurd would flip the coke for an even bigger profit. Hurd's drug business stretched all over the country, from Chicago all the way to California. He also had a fleet of vehicles at his disposal and a business partner who handled the day-to-day operations.
Hurd was about to pay $2 million a month for drugs before getting caught
Hurd was already moving serious weight in 2011 before getting caught by the police, but the four kilos of cocaine wasn't enough for the wide receiver.
He told an undercover cop in 2011 that he was trying to increase his supply by five to 10 kilos of cocaine per week. Hurd also wanted to add 1,000 pounds of marijuana to the weekly deals. It would've cost Hurd over $2 million every month to purchase those amounts.
Hurd revealed so much information about his drug trafficking life to undercover agents that the police were able to arrest him in December of 2011. At the time, he was known as a hardworking NFL player and a loving husband and father. Little did the world know, Hurd was fixing to become a nationwide drug kingpin.
Hurd is currently serving a 15-year prison sentence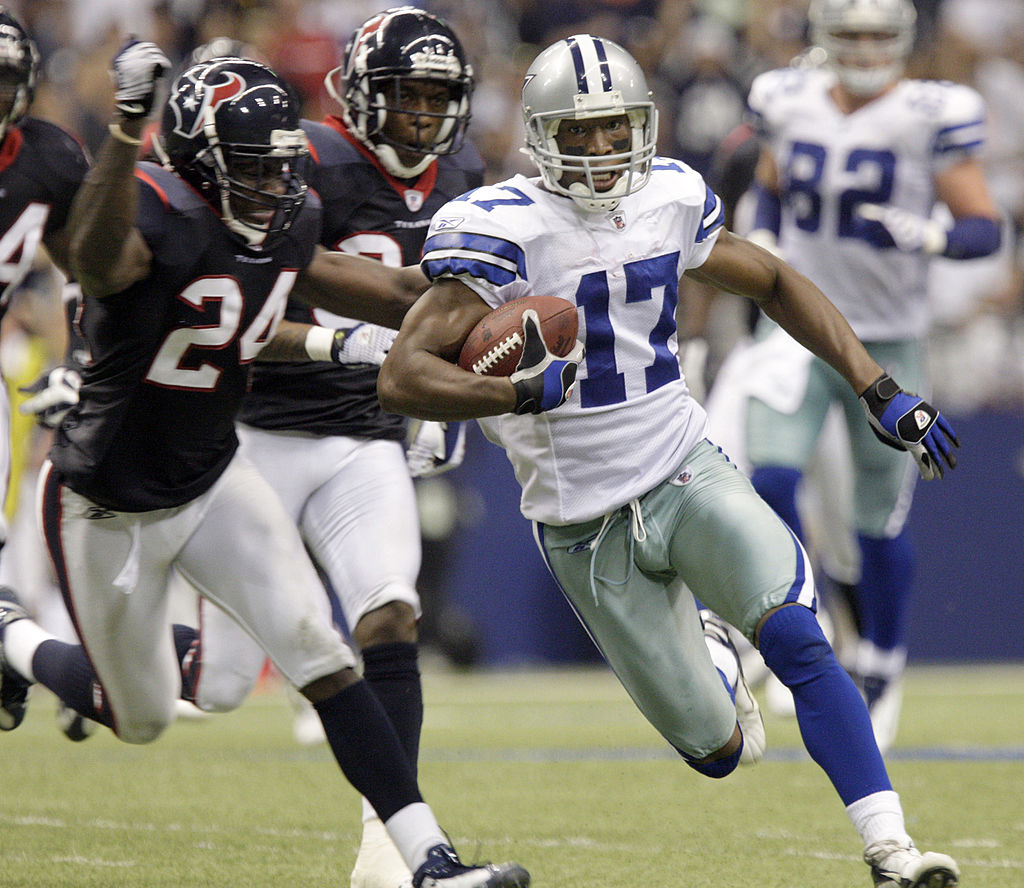 Hurd was finally convicted in 2013 and sentenced to 15 years in prison for purchasing drugs and trafficking in the Chicago area. He was just 26 at the time of his arrest and was sentenced two years later.
Hurd had just signed a contract with the Bears worth over $5 million. He was a promising special teams player who could fill in for starting receivers skillfully. Hurd easily could've provided him and his family a prosperous life after football, but even NFL players aren't immune in the courtroom.
"He's not being prosecuted because he's an NFL player," prosecutor John Kull said. "He's being prosecuted because he's a drug dealer."
Unfortunately, Hurd chose a dark path outside of his NFL career. The story of his double life is one of the wackiest stories in NFL history. Hurd went from catching touchdown passes thrown by Tony Romo to slinging millions of dollars worth of drugs, and he ended up in prison for his double life.