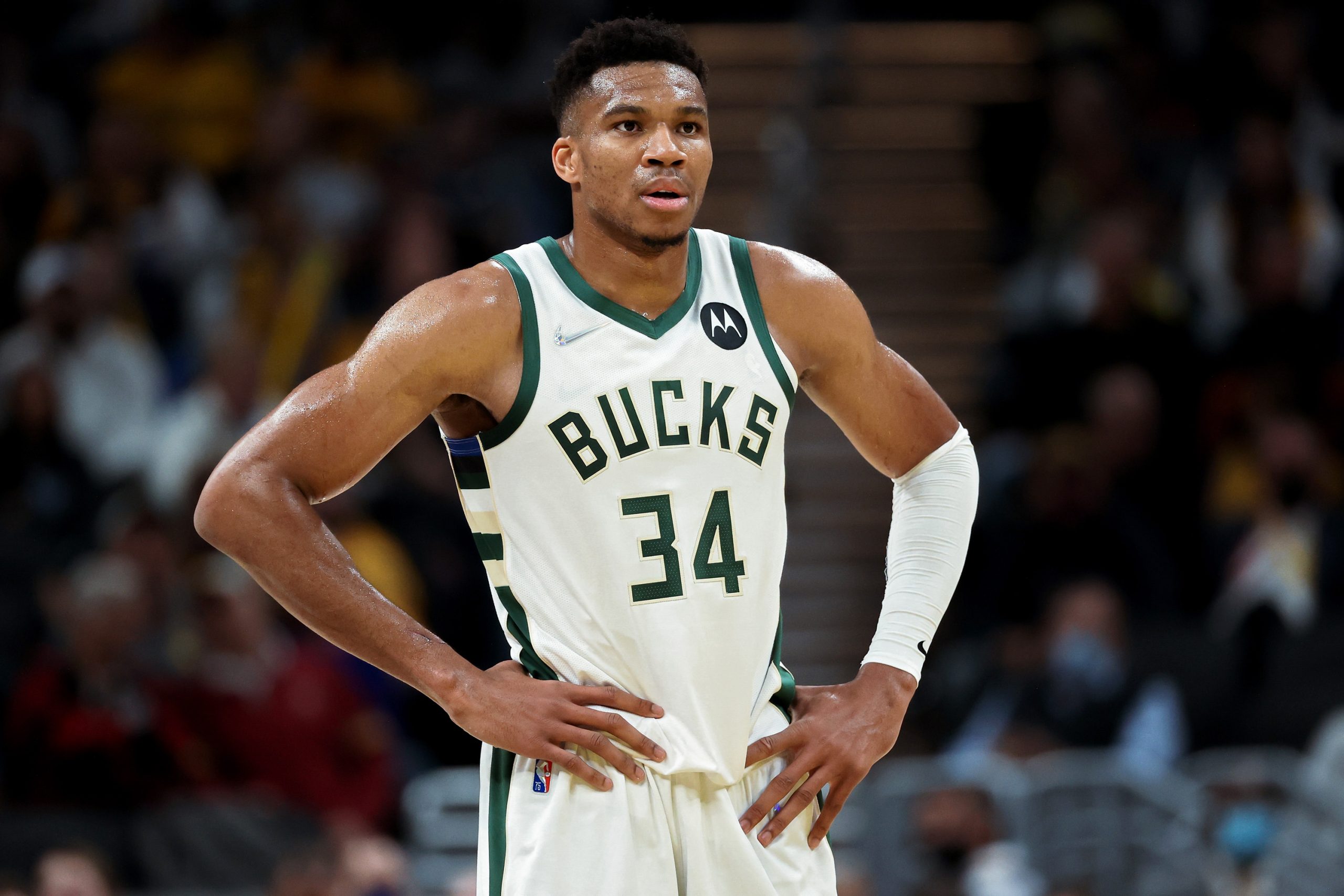 Giannis Antetokounmpo Reveals the Real Reason He's Happy in Milwaukee
Giannis Antetokounmpo recently revealed what really is making him happy in Milwaukee.
Giannis Antetokounmpo has several reasons to smile. The Milwaukee Bucks star has a couple of MVPs under his belt, and he is coming off a championship season. That $228 million contract extension also likely brings him some joy. All of the above are wonderful, but Antetokounmpo recently revealed what really makes him happy in Milwaukee.
Giannis Antetokounmpo on a mission for another NBA title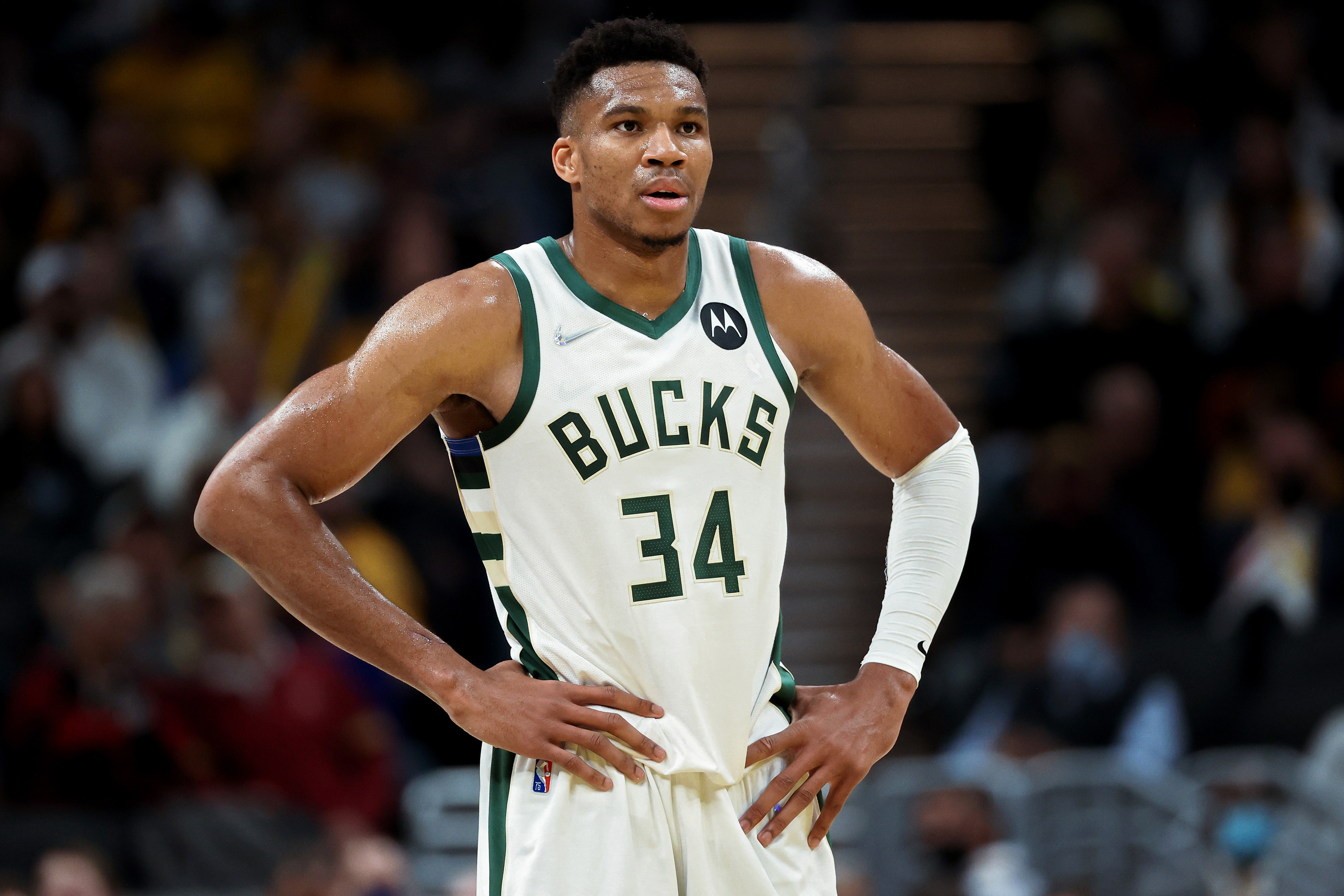 Antetokounmpo reached the pinnacle of his NBA career last year with his first championship. That doesn't mean he's satisfied. If anything, it makes him hungrier to earn another one.
Although the Bucks defeated the Phoenix Suns in six games, the Greek Freak knows it wasn't easy. It wasn't perfect, and neither was he. His struggles from the free-throw line are well documented, but so is his work ethic. He spent much of his time in the offseason working on getting better there.
In Game 6 against the Suns, he played a near-perfect game. He finished with 50 points and made 17 of 19 free throws. He added five blocks. Antetokounmpo always wants to better himself.
"I want to make free throws, I have to make free throws," Antetokounmpo said, according to ESPN. "In order for us to win that game, I had to make free throws, and there's going to be a lot of big games where I have to make free throws. I have to get better in that area. If I could take one thing from that game, it's probably that and the blocked shots. I was chasing everything."
Giannis Antetokounmpo recently revealed what really makes him happy in Milwaukee
All of Milwaukee held its collective breath in 2020, not knowing if the Bucks' star was returning or planning to test free agency. The city isn't a desired destination for big-name free agents. Antetokounmpo could have played wherever he wanted. Instead, he returned to the only NBA city he's called home, and Milwaukee took care of him with his five-year extension.
He recently explained why he's comfortable and happy in Milwaukee.
"I'm happy," Antetokounmpo said to ESPN. "And I'm not happy because I'm happy, I'm happy because people around me are happy. I don't feel like people are stressed out anymore.
"I feel like people are being taken care of and we're going to do this for a long time. You see a lot of times in organizations that were not able to go over that hump, they break up. That did not happen to us. I'm happy that we're able to … be able to do it for the next four, five, 10 years, whatever the case might be."
The Bucks are doing things their own way
Antetokounmpo has been in Milwaukee since the Bucks took him with the 15th overall pick in the 2013 NBA Draft. Khris Middleton had been with the Bucks since the 2013-14 season. They've grown together and built what they have today.
Both players have had the chance to leave the small-town market for the bigger and brighter lights, but they've stuck together in Milwaukee. They are the foundation of a franchise that has become the envy of many. There's no superteam. They have become a confident group of guys who now know what it takes to win it all.
"We definitely have a lot more confidence in ourselves," Middleton said, per ESPN. "It's natural. We should. We are the champs. We've been through every type of situation you could go through. So at the same time, you know what to expect. There's no need to worry about failing because you know what you need to do."
Even their rivals are taking note of Milwaukee's pride and confidence.
"[They] have a core of guys that have been together for four or five years," said Brooklyn Nets star Kevin Durant. "And then the whole coaching staff just getting more comfortable with each other and then having some success winning a championship, that naturally brings confidence.
"That will be good for them all year. I know they are going to use that to squeeze out games — that experience of winning a championship and going through deep runs together — that is going to win them a few games this year."
Antetokounmpo is hungry. He's driven. And now he's happy.