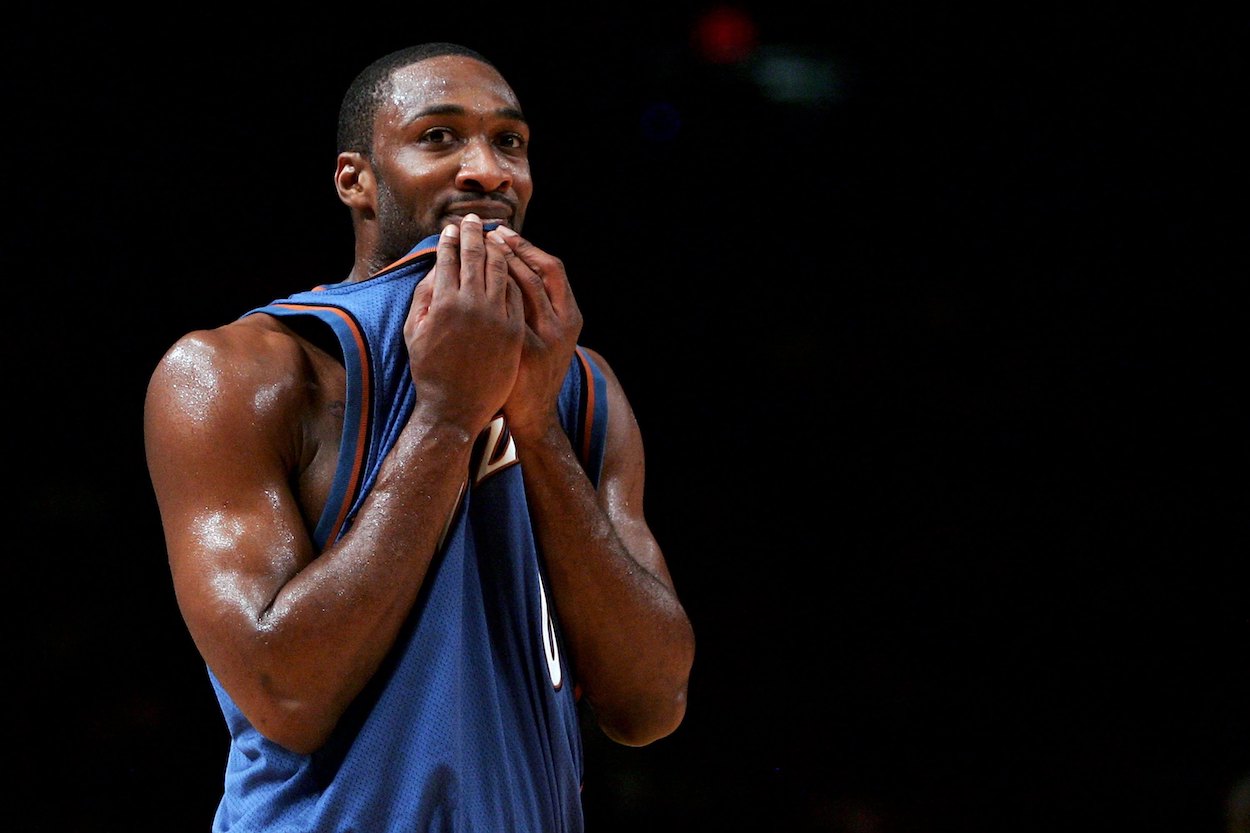 Gilbert Arenas Threw a $2 Million Party and Turned It Into a $40 Million Shoe Deal
Gilbert Arenas almost ruined his chances of signing a shoe deal, but he ended up getting more money than he ever could've imagined.
Gilbert Arenas was an expert in two areas during his NBA career: getting buckets and spending his money. The three-time All-Star spent the entire amount of his rookie contract before even getting drafted, and at one point he was paying $80,000 per year on his pet sharks.
Arenas enjoyed the fame and fortune of the NBA maybe a bit too much, but it paid off in a big way when spent $2 million on a party that directly led to his $40 million shoe deal with Adidas.
Gilbert Arenas spent $2 million on a party with one goal in mind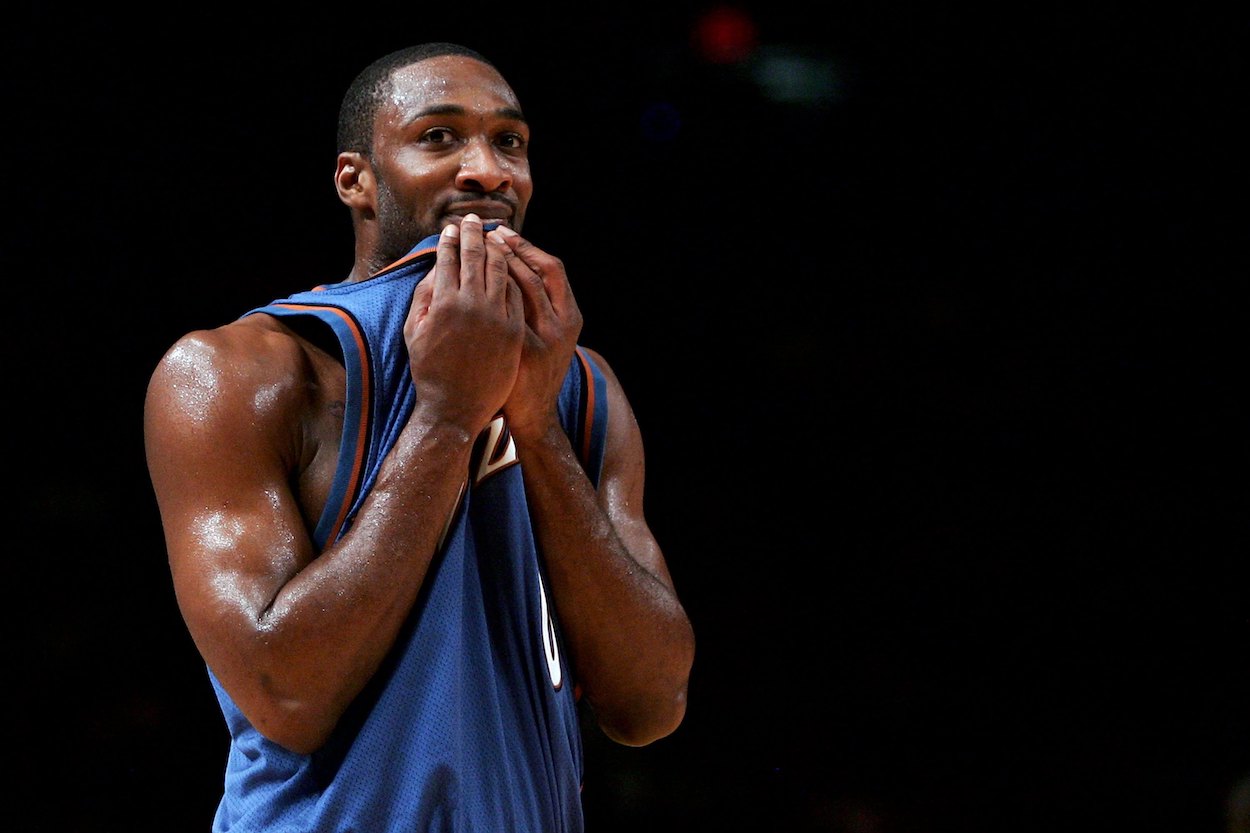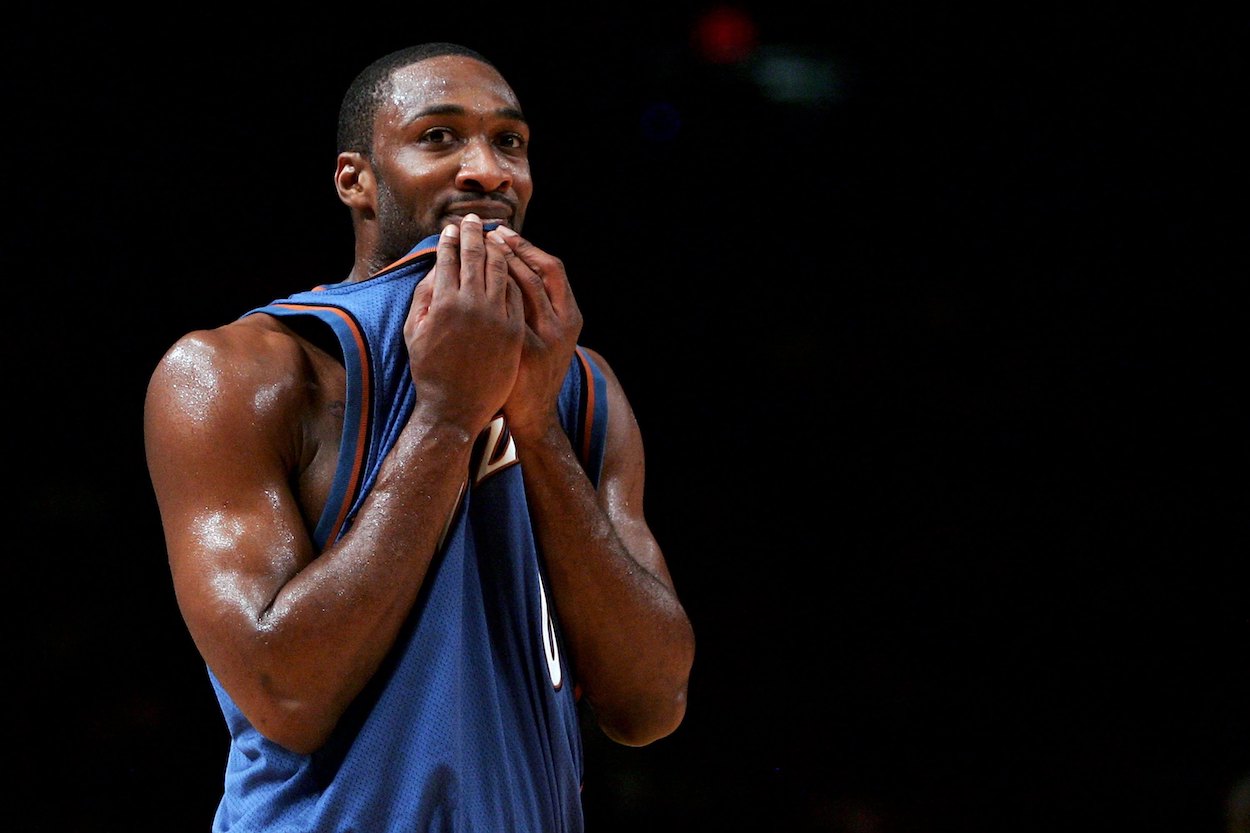 After Arenas notched his first two All-Star Game appearances in 2005 and 2006, he started angling for a multi-million-dollar shoe deal with Adidas. The company wanted to offer Arenas a $500,000 contract, but he thought he was worth at least $2 million. Adidas told him the only way he was getting his asking price was if he started in an All-Star Game.
So, Arenas came up with a brilliant idea. He was going to throw a massive party and have everyone in attendance fill out All-Star ballots with his name on them.
Arenas recruited Diddy, Lil Wayne, T.I., The Game, Busta Rhymes, and more to perform during the bash, and he paid to fly in dozens of celebrities from around the country.
"I spent about $1.5 or $2 (million)," Arenas said on a recent episode of his The No Chill With Gilbert Arenas podcast. "Because with the hotels and the flights, flying everybody here, and I spent 10 minutes in the party."
Arenas spent the entire party making sure his big-shot guests were happy, so he didn't even get to enjoy it. But his plan worked. Overnight, Arenas overtook Vince Carter in All-Star votes thanks to his ballot scheme.
Arenas' brilliant plan earned him a $40 million shoe deal
Spending $2 million on a party he barely even attended could've easily backfired on Arenas, but it worked better than he ever could've imagined.
"What ends up happening is we go to Vegas — and I already told them — I said, 'Listen, that $2 million deal is off the table.' I'm an idiot, but it worked," he said. "So I said, 'No matter what number they say, I'm gonna get up and walk out. Just follow me.'"
During the meeting, Adidas offered Arenas an eight-year contract for $2 million per year, but Arenas was so dead-set on his plan that he declined the offer and walked out. He immediately thought he had made a mistake, but Adidas came crawling back.
"I hear the knock, and then it was my guy Zach, and he was like, 'They wanna know what do you think you're worth?'"
Arenas was surprised at first, but he said to ask for $40 million over five years, and Adidas called him 10 minutes later and agreed to the deal.
Arenas still has a hefty net worth
Arenas didn't just sign a $40 million shoe deal during his career. He also made more than $163 million in contract money alone, most of which came from the six-year, $111 million deal he signed with the Washington Wizards in 2008.
According to Celebrity Net Worth, Arenas has a net worth of $20 million as of February 2022. Imagine the party he could throw with that kind of cash.
Like Sportscasting on Facebook. Follow us on Twitter @sportscasting19.