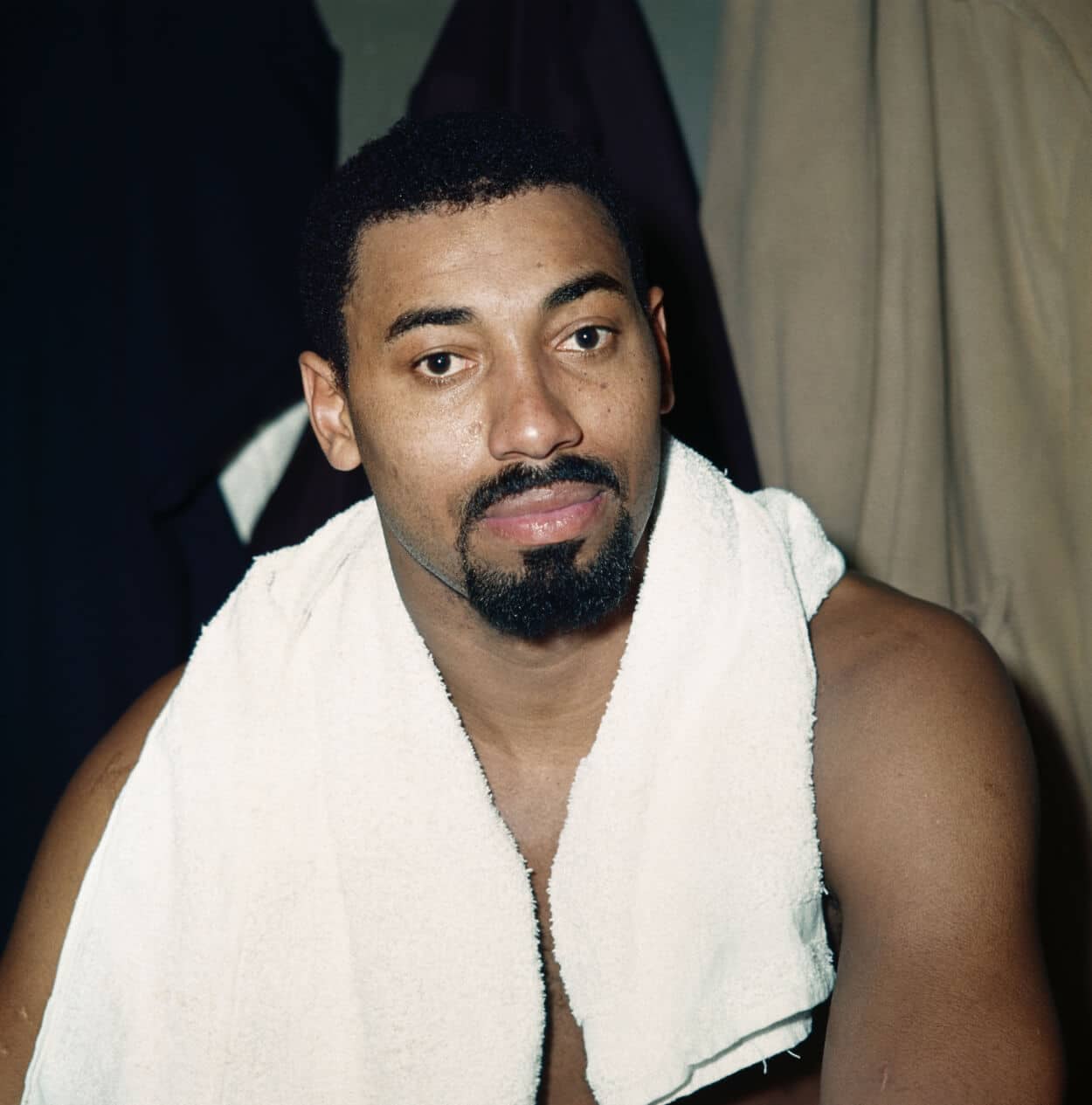 Here Are 5 Things That Went Unnoticed When Wilt Chamberlain Scored 100 Points Against the Knicks
Here are a few things that may have gone unnoticed when Wilt Chamberlain scored 100 points against the Knicks in March 1962.
On March 2, 1962, Wilt Chamberlain hit a milestone that likely won't ever be touched. The Philadelphia Warriors center torched the New York Knicks for 100 points in a 169-147 victory. Chamberlain set nine NBA records in that game. While all eyes were on Philadelphia's big man, several other things happened that night that may have gone unnoticed.
5. Wilt Chamberlain made 28 of 32 free throws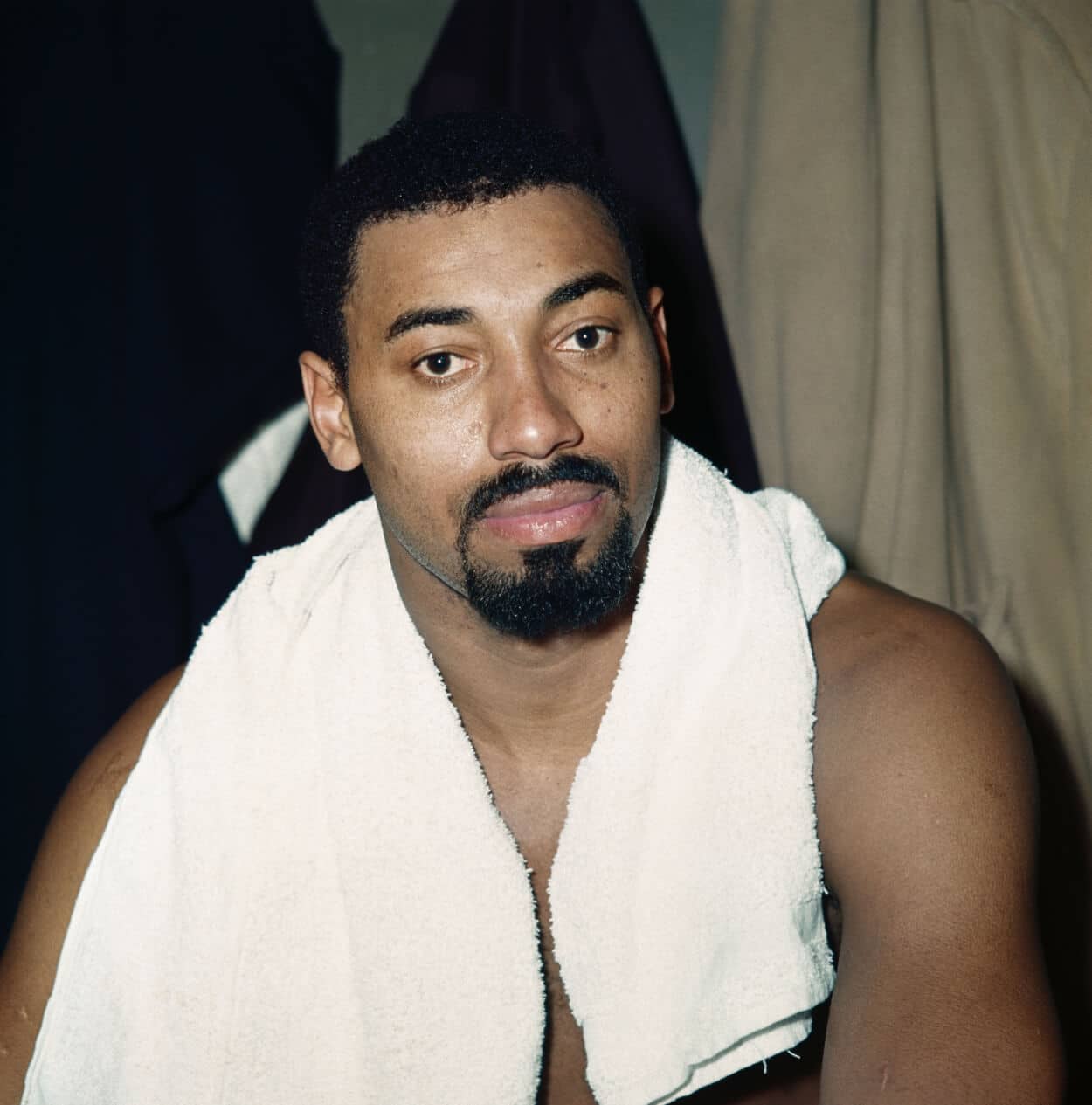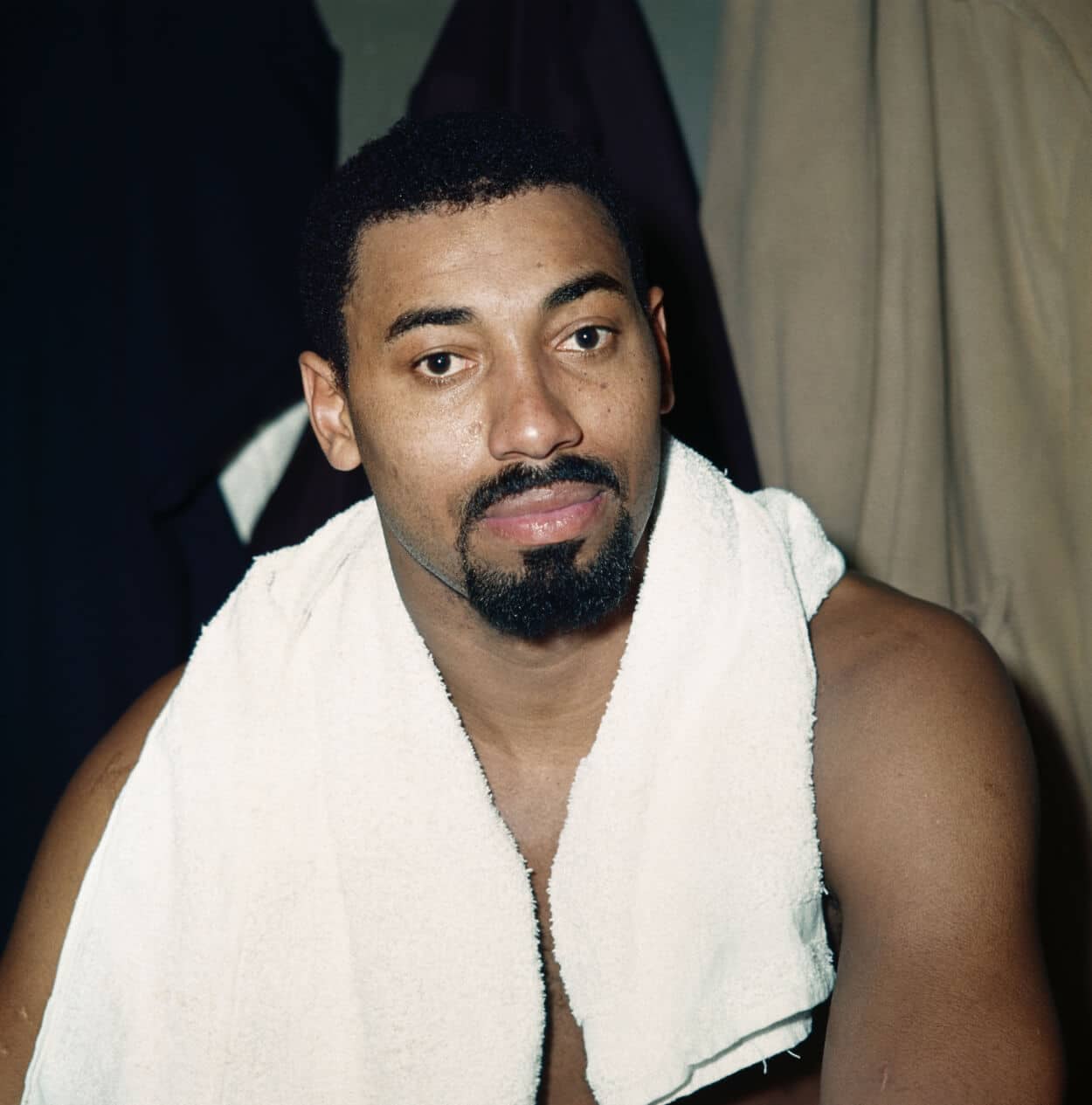 Chamberlain was a poor free-throw shooter. For his career, he shot 51.1% from the line. In his 14 years in the NBA, Chamberlain missed 5,805 foul shots.
An underhanded free-throw shooter, Chamberlain found a rhythm against the Knicks on that March night in 1962. Chamberlain shot a whopping 87.5% from the foul line in the game, making 28 of his 32 free-throw attempts.
4. Wilt Chamberlain reached the milestone in front of just 4,124 fans
The Warriors and Knicks squared off at the Hershey Sports Arena in Hershey, Pennsylvania, a venue with a capacity of about 7,200, according to Robert Cherry's biography of Chamberlain, Wilt: Larger than Life. Only 4,124 fans attended the game and witnessed one of the biggest moments in sports history.
Cherry wrote that many more thousands claimed to have been there. Some of them even told Chamberlain they saw him score 100 points at Madison Square Garden. Cherry said Wilt always played along.
"When people tell me they were at the game, I never correct them," Cherry wrote in the book, quoting Chamberlain. "I always let them feel like they saw it. I just say, 'So you saw it? Hey, well good. I was there, too.'"
3. Chamberlain's teammate Al Attles had one of the best nights of his career
While the focus was on Chamberlain, and for good reason, Warriors guard Al Attles quietly had one of the best games of his 11-year NBA career.
Attles was known more for his defense, but on that night, he was perfect on offense. He made all eight of his shots from the field and connected on his only free-throw attempt. He was Philadelphia's second-leading scorer that night, finishing with 17 points.
"Big Fella," Attles told Chamberlain after the game, per Cherry. "I'll have a mental block for the rest of my life. I don't miss a shot, and nobody even talks to me."
2. Guy Rodgers had the easiest 20-assist game of his career
Philadelphia's Hall of Fame point guard Guy Rodgers also had a pretty good night, dishing out 20 assists. At the time, it was the second 20-assist game of his career. He finished his 12-year career with seven games where he had 20 or more assists. He had a high of 28 in March 1963.
On this night, however, he finished with 20. He admitted he did it with minimal work.
"There wasn't an easier way in the world to get assists tonight," he said, per Cherry. "All I had to do was give the ball to the Dipper."
1. Chamberlain went home from the game with some Knicks players
The Warriors were scheduled to play the Knicks again in New York two days later. According to Cherry, Chamberlain asked for and received permission from head coach Frank McGuire to ride back to New York with Knicks players Willie Naulls, Johnny Green, and another player, rather than take the bus back to Philadelphia.
Cherry wrote that Chamberlain fell in and out of sleep on the ride to New York and remembered hearing the players say, "Can you believe that SOB scored a hundred points against us?"
When Chamberlain was dropped off at his apartment, Cherry wrote Chamberlain told the Knicks players, "You guys are sure nice to this SOB, letting me score a hundred points, then giving me a ride all the way back to my apartment. Thanks, fellows."