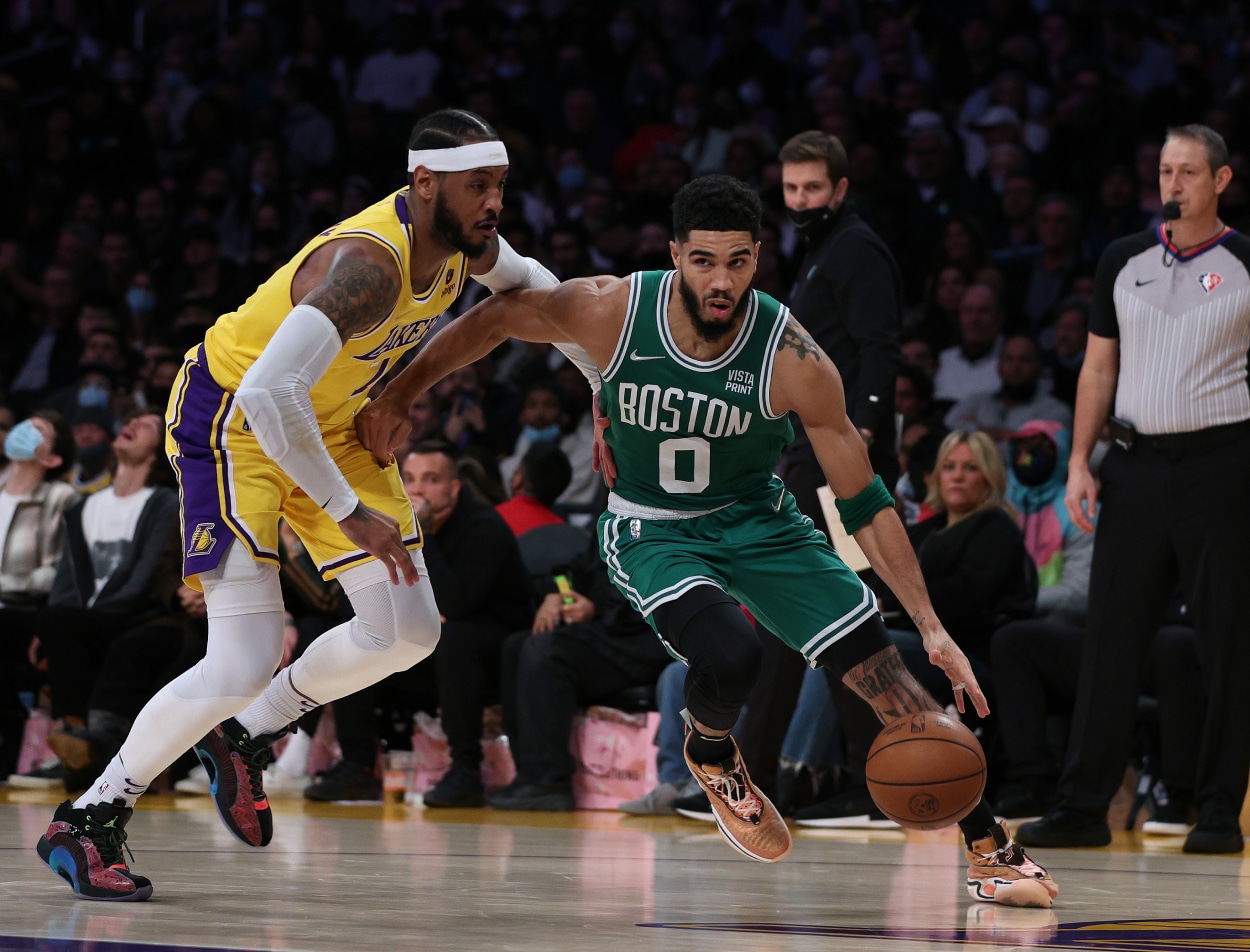 Here's the Simple Reason Why the Boston Celtics are Good and the Los Angeles Lakers Aren't
The Los Angeles Lakers sure could learn a lot from the Boston Celtics.
On paper, the Los Angeles Lakers supposedly have the three biggest stars when paired against the Boston Celtics. LeBron James, Anthony Davis, and Russell Westbrook were supposed to be LA's next Big Three. In name only are they better than Jayson Tatum, Jaylen Brown, and whichever Celtics teammate you choose (Marcus Smart, Al Horford).
On the floor, it's not close. The Celtics are far and away the better team. Fresh off an NBA Finals appearance, the Celtics have picked up right where they left off, going 3-0 to start the 2022-23 season. The Lakers, too, have picked right up where they ended. After not making the playoffs last year, the Lakers have stumbled out of the gate this year, dropping their first three games.
The reason the Celtics are good and the Lakers aren't goes well beyond the product that's on the court.
The Boston Celtics are never satisfied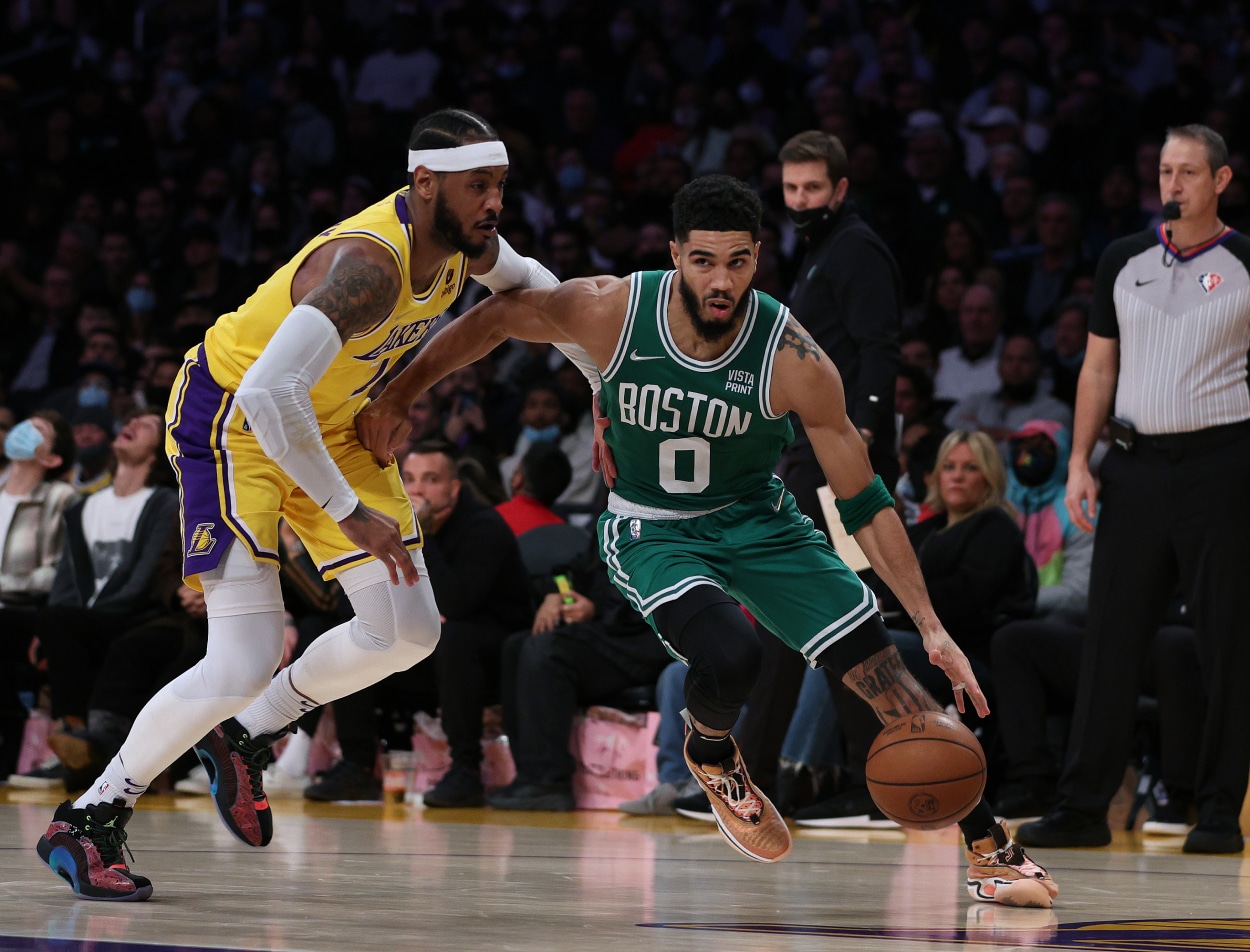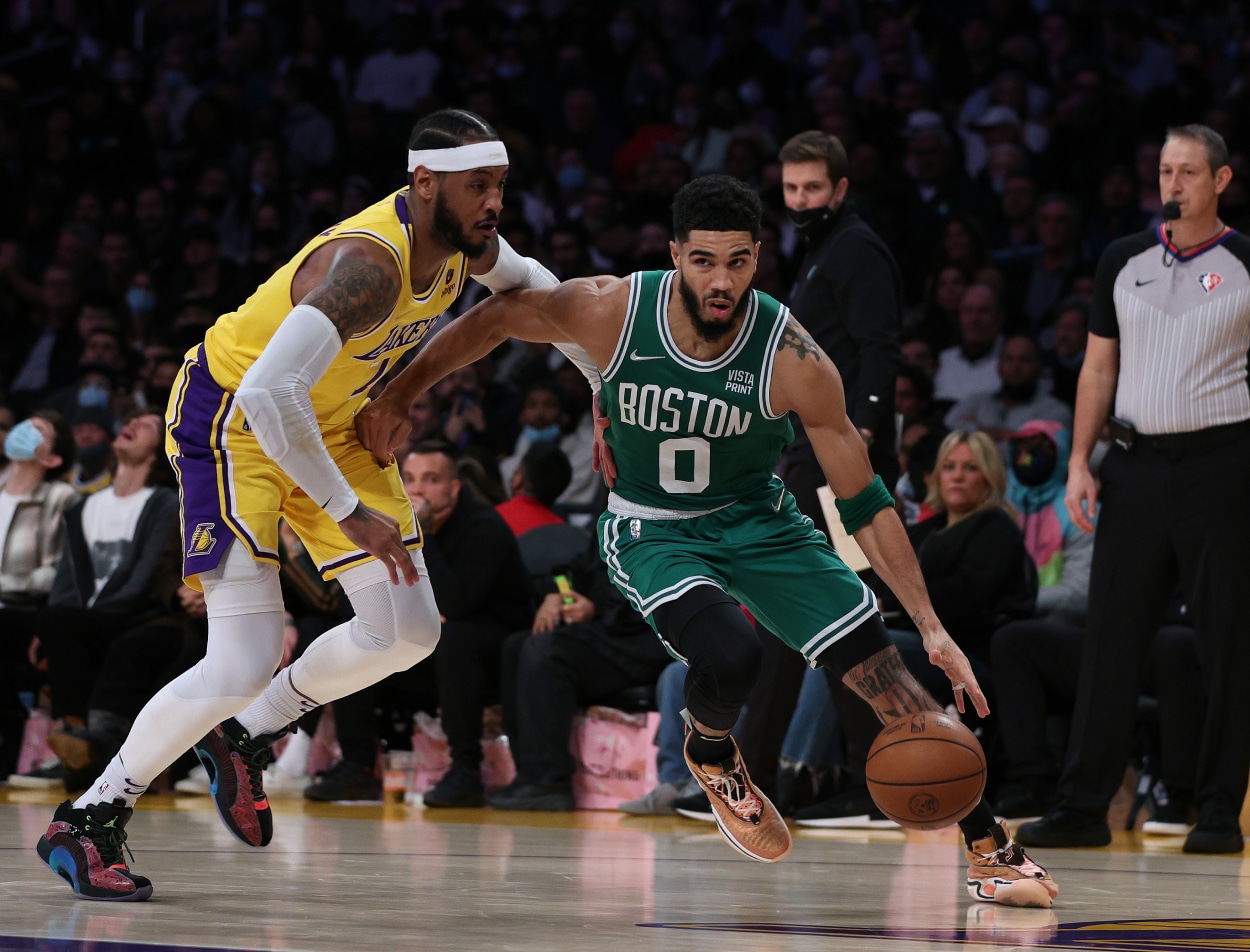 The simple reason why the Celtics are successful and the Lakers aren't is a mindset. The Celtics are motivated. They're hungry.
After watching the Golden State Warriors celebrate a championship on Boston's home court, the Celtics had a bad taste in their mouths. They lived with it through the summer. Tatum said that Game 6 loss stuck with him, and he and the Celtics will use that as motivation to return to the championship round and finish the job.
Tatum went for 40 points in Saturday's 126-120 victory over the Orlando Magic. It was Boston's third straight win to open the season, and it was the second straight road victory. Still, Tatum wasn't happy.
"We gotta do better," Tatum told NBC Sports Boston reporter Abby Chin immediately after Saturday's game. "(Giving up) 120 points and a hundred-plus points in the first game, that's just not who we are.
"It's a back-to-back, and it's early, but if we're trying to get back to where we want to be, we gotta play way better than this. It shouldn't take the back and forth for us to play the right way on both ends. We gotta start better and play better, way better than we did this game.
"We felt like it was too comfortable for (Orlando) as a group, and we didn't apply the pressure that we normally do. Any NBA player, if they're playing with confidence, they're going to be good."
The LA Lakers don't have that Celtics mentality
RELATED: Boston Celtics Championship History Countdown — Top 17 Signature Moments Ranked
Related post url: 
Meanwhile in LA, the Lakers are still searching for their first win of the season after an embarrassing 2021-22 campaign. They fell to 0-3 after dropping a 106-104 decision at home to the Portland Trail Blazers on Sunday.
While they're still searching for win No. 1, their postgame interviews have resembled a Saturday Night Live skit. Russell Westbrook, LA's $47 million guard, went 0-for-11 from the floor and finished with two points in Thursday's loss to the LA Clippers. After the game, he said he was "solid" when asked to assess his performance.
Solid," he said. "Solid. Played hard. That's all you can ask for."
Tatum scores 40 points in a victory and says he's not happy with the defense. He stresses the team needs to play better. When Westbrook misses all 11 shots, has three rebounds and four assists, and labels it a "solid" performance, it's laughable. Standards aren't high in LA.
After LA's season-opening loss to the Warriors, James acknowledged the Lakers weren't armed with great shooters. He did so with a bizarre football analogy.
"If you had a football analogy, and you had a bunch of guys that were underneath route runners and wondering why the quarterback is not throwing 20-plus (yard) passes down the field," James said, per Yahoo! News. "That's how the team is constructed. That don't mean you can't win. (Tom) Brady did it."
As painful as the Lakers are to watch for their fans, at least their postgame interviews provide some form of entertainment.
Have thoughts on this topic? Keep the conversation rolling in our comments section below.