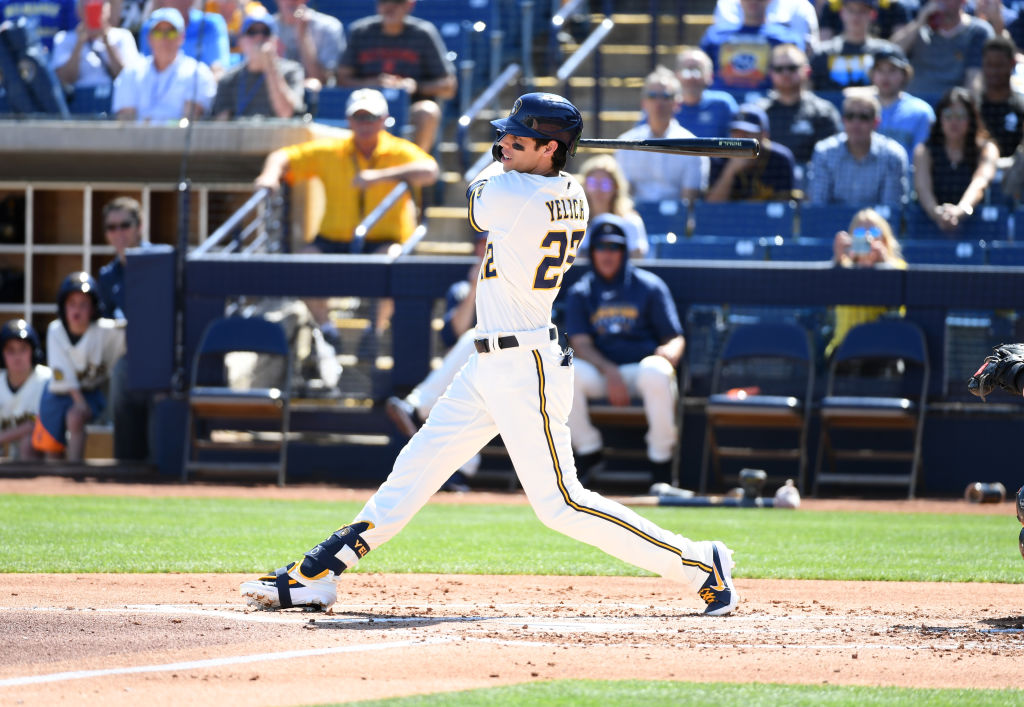 How Christian Yelich is the New Bobby Bonilla
How former National League Most Valuable Player Christian Yelich is similar to Bobby Bonilla, and not solely for the reason you may think.
Deferred money is a thing in sports; it happens in contracts all the time. Fans may not hear about all that often, but it's just something that happens. Many times, it's to clear up cap room in certain sports, allowing teams more money to sign more players. It's often not more than a few years. That's not the case with Christian Yelich's new contract. When you talk about deferred money, the name that usually comes to mind is Bobby Bonilla. Well, consider Christian Yelich the new Bobby Bonilla.
How long will the Milwaukee Brewers be paying Christian Yelich?
When it was announced that the Milwaukee Brewers would be signing Christian Yelich to a long-term extension, everyone knew there would be a ton of money involved. After all, Yelich was the National League Most Valuable Player in 2018 and finished second in the voting last season. In the end, the deal was for nine years and $215 million, which included the final two years of the deal he signed in March 2015. At the time, Yelich was still with the Miami Marlins.
While none of the $12.5 million Christian Yelich is owed this season or the $14 million he'll make in 2021 will be deferred, things get a little crazy after that. The deal he signed will run through the 2028 season, with a mutual option for 2029. From 2022 to 2028, the Brewers will defer $4 million each year from Yelich's annual $26 million salary. The mutual option in 2029 is for $20 million with a $6.5 million buyout and $2 million of that buyout would be deferred.
If that buyout is owed, the $30 million in deferred funds would be paid out in a dozen installments of $2.5 million each from 2031-2042, with all payments due on July 1. If the buyout is not owed, Yelich would receive $28 million in 12 payments of $2.3 million, also every July 1 from 2031-2042. On July 1, 2042, Christian Yelich will be 50. He's currently 28.
Why the New York Mets still have to pay Bobby Bonilla every July 1
Once Christian Yelich's contract is up, it looks like July 1 won't just be Bobby Bonilla Day anymore.
For those unaware, Bobby Bonilla played for eight different teams over 16 MLB seasons. He was a six-time All-Star, won a World Series with the Marlins in 1997, and won three Silver Slugger Awards. Ahead of the 1999 season, Bonilla was traded from the Los Angeles Dodgers to the New York Mets, which was his second stint in the Big Apple, having played there from 1992-1995.
However, things didn't go particularly well for Bobby Bonilla in 1999. He played in just 60 games and hit .160 with four home runs and 18 runs batted in. The Mets decided to release him following the season but they still owed him $5.9 million. Instead of paying him the money then, they chose to pay him 25 annual installments of close to $1.2 million each, including negotiated 8% interest, beginning on July 1, 2011.
The Mets were actually supposed to still make money off the deal, as ownership was involved with an account that promised double-digit returns over the course of the agreement. The account was with Bernie Madoff and did not pay out as expected. Oops.
So every July 1 until the year 2035, the New York Mets are paying close to $1.2 million to Bobby Bonilla. The deal runs out when he turns 72.
How do Christian Yelich and Bobby Bonilla match up statistically?
Just for kicks, seeing as how there's now a strange bond between the two, how close are the statistics of Christian Yelich and Bobby Bonilla? Given the fact that Yelich has been in the league seven years now, that's the line we'll draw. Christian Yelich vs. Bobby Bonilla for the first seven years of their respective careers.
In his first seven years in Major League Baseball, Bobby Bonilla played for three teams, made four All-Star teams, and hit .307 with 135 home runs and 596 runs batted in. Bonilla was the runner-up in MVP voting in 1990 and third in 1991.
In his first seven seasons, Christian Yelich played for two teams, made two All-Star teams, and hit .301 with 139 home runs and 500 runs batted in. Yelich won the NL MVP in 2018 and was the runner-up in 2018.
Wow, Christian Yelich really might be Bobby Bonilla.