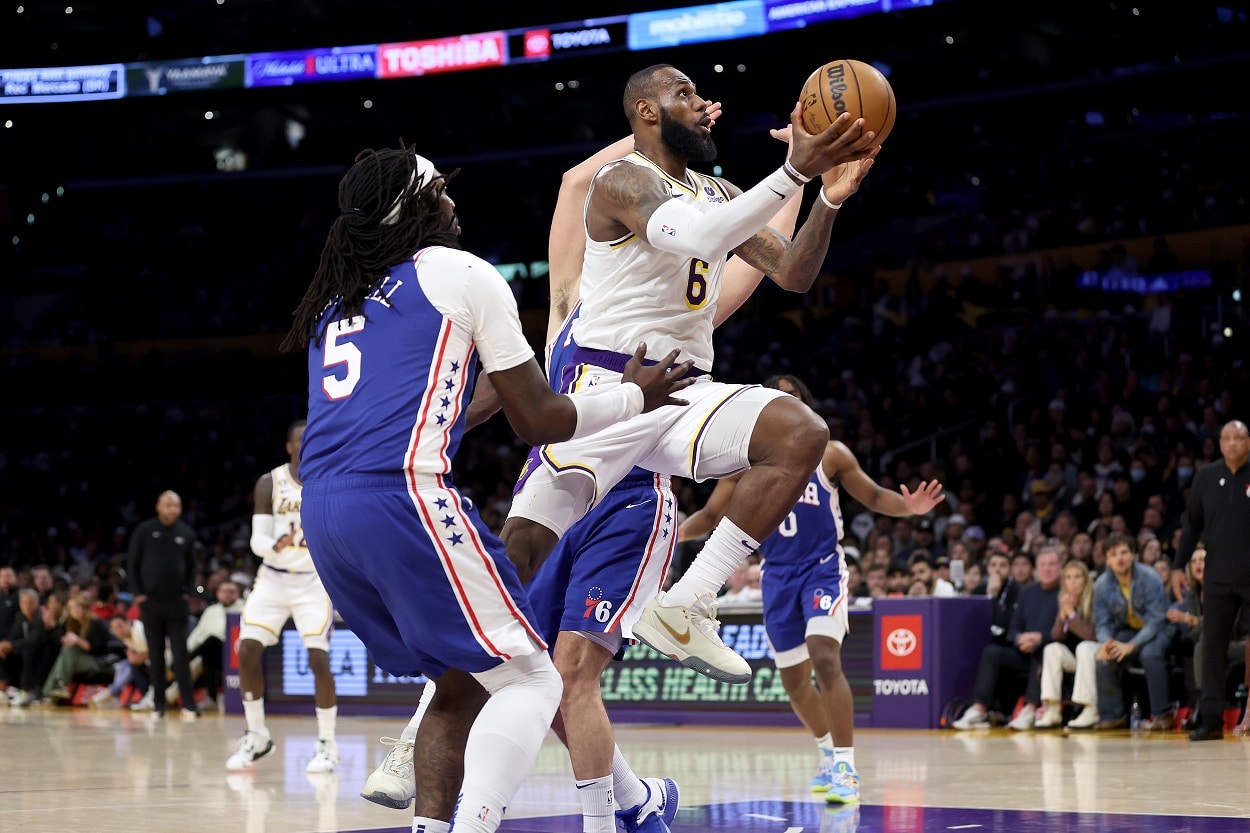 How Close Is LeBron James to Kareem Abdul-Jabbar's All-Time NBA Scoring Record Following the Lakers' Loss to the 76ers?
A look at where LeBron James stands in his pursuit of Kareem Abdul-Jabbar's scoring record following the Lakers' loss to Philadelphia.
LeBron James hit a major milestone on Sunday night as he became just the second player in the history of the NBA to reach 38,000 regular-season points. However, the accomplishment came in defeat as the Los Angeles Lakers dropped their third straight game, taking a 113-112 loss to the Philadelphia 76ers.
Coming off a dreadful shooting performance in a loss to the Dallas Mavericks this past Thursday, James shot the ball quite well on Sunday, bucketing 15 of 23 shots from the floor and four of five from the foul line en route to 35 points. LeBron also added 10 assists and eight rebounds.
Russell Westbrook recorded a triple-double with 20 points, 14 rebounds, and 11 assists but failed to get off a decent shot in the final seconds of the game, never even looking in LeBron's direction as the clock wound down.
Joel Embiid led the way for the Sixers with 35 points and 11 rebounds, while James Harden added 24 points, 13 assists, and seven rebounds. This was Philly's sixth straight win over LA.
How close is LeBron James to Kareem Abdul-Jabbar's scoring record after the Lakers' loss to the 76ers?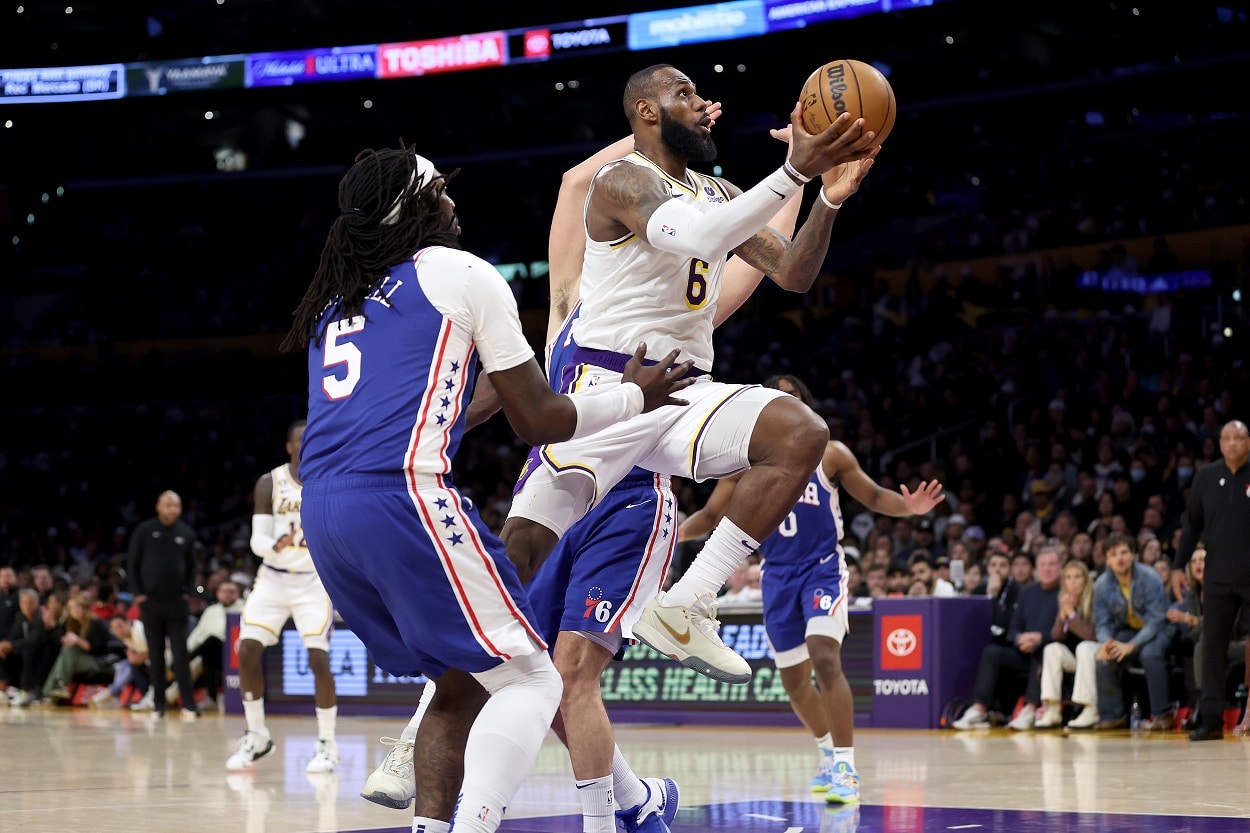 With his 35-point effort on Sunday night, LeBron James now has 38,024 regular-season points for his career, putting him just 363 behind Kareem Abdul-Jabbar's all-time NBA record of 38,387.
Assuming LeBron stays healthy and maintains his season scoring average of 29.2 points per game moving forward, he'll surpass Kareem on Thursday, February 9, when the Lakers host the Milwaukee Bucks, a game that will air on TNT.