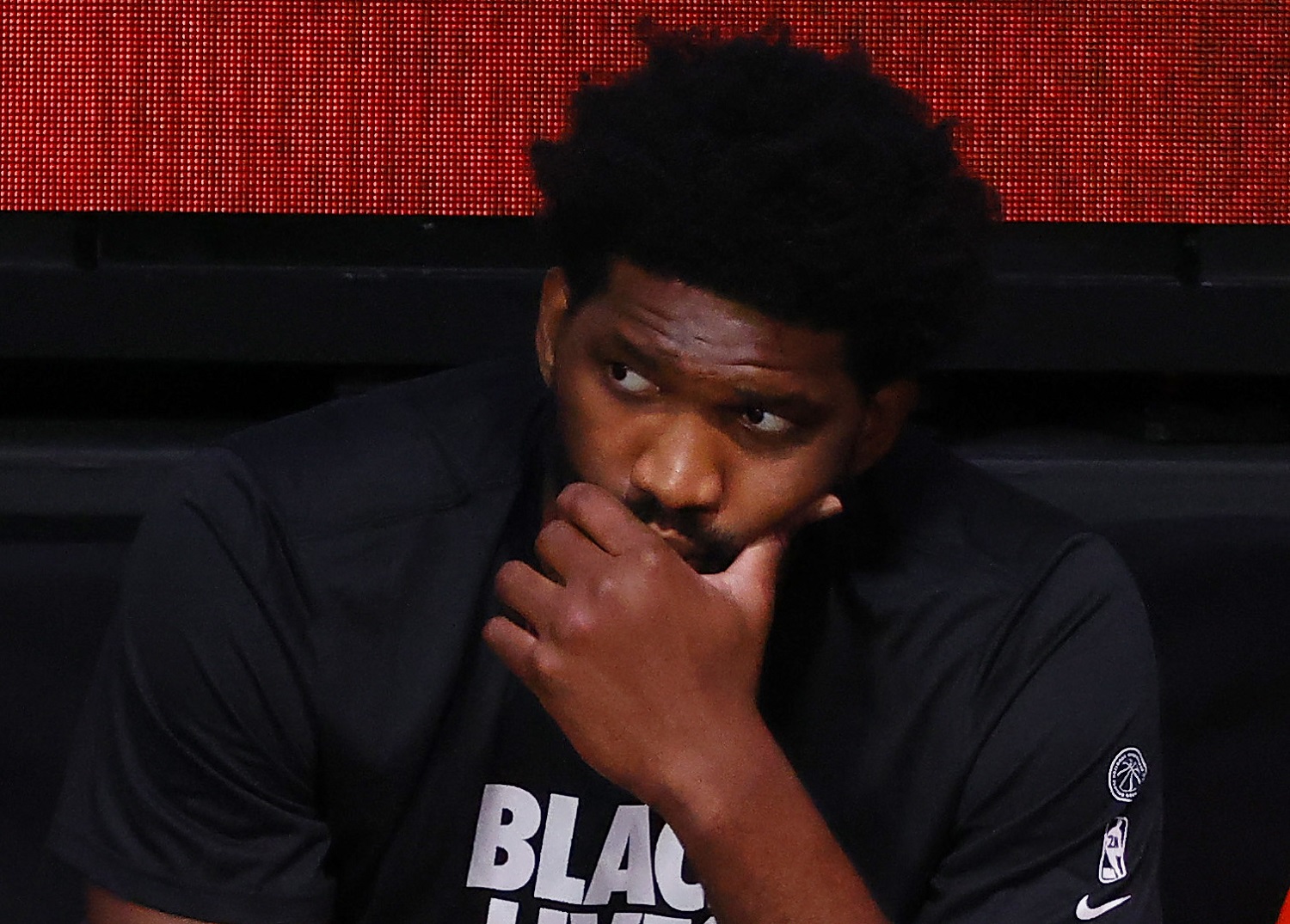 Joel Embiid's Dream Job Growing up Had Nothing To Do With Sports
Philadelphia 76ers All-Star Joel Embiid had a different profession in mind when growing up in Cameroon that had nothing to do with sports.
There was a time that basketball fans wondered if Joel Embiid would ever play a single NBA game for the Philadelphia 76ers after injuries delayed the start of his pro career for more than two years. Embiid has since turned into one of the best big men in the game but if the three-time NBA All-Star had gotten his way as a youngster, he would have never played a single NBA game for a different reason. At one point, Embiid didn't want to be one of the best players on the planet and actually didn't even want to be on the planet at all.
That's right. Before ever becoming an NBA star, Joel Embiid wanted to be among the actual stars as an astronaut.
Joel Embiid didn't start playing basketball until he was 15
Born in Yaounde, Cameroon, Joel Embiid didn't have NBA aspirations as a youngster. In fact, he didn't even start playing the game of basketball until he was 15 years old. Embiid was into sports growing up but basketball certainly wasn't the plan for his future. His father actually didn't want him anywhere near the game as he'd already determined that his son was destined for a professional volleyball career in France. Embiid's height was obviously an asset in that sport and he'd already shown plenty of promise in the sport as a teenager.
But Embiid was a natural when he finally picked up a basketball and moved to the United States a year later. Fellow Cameroonian and NBA player Luc Mbah a Moute helped him enroll at his former high school and became somewhat of a mentor to Embiid. Joel Embiid spent just one season at Montverde (FL) Academy before transferring to The Rock School in Gainsville, where he finished his high-school career with a state championship.
But, again, had Joel Embiid gotten his way, he wouldn't have chosen sports as a career.
Joel Embiid wanted to be an astronaut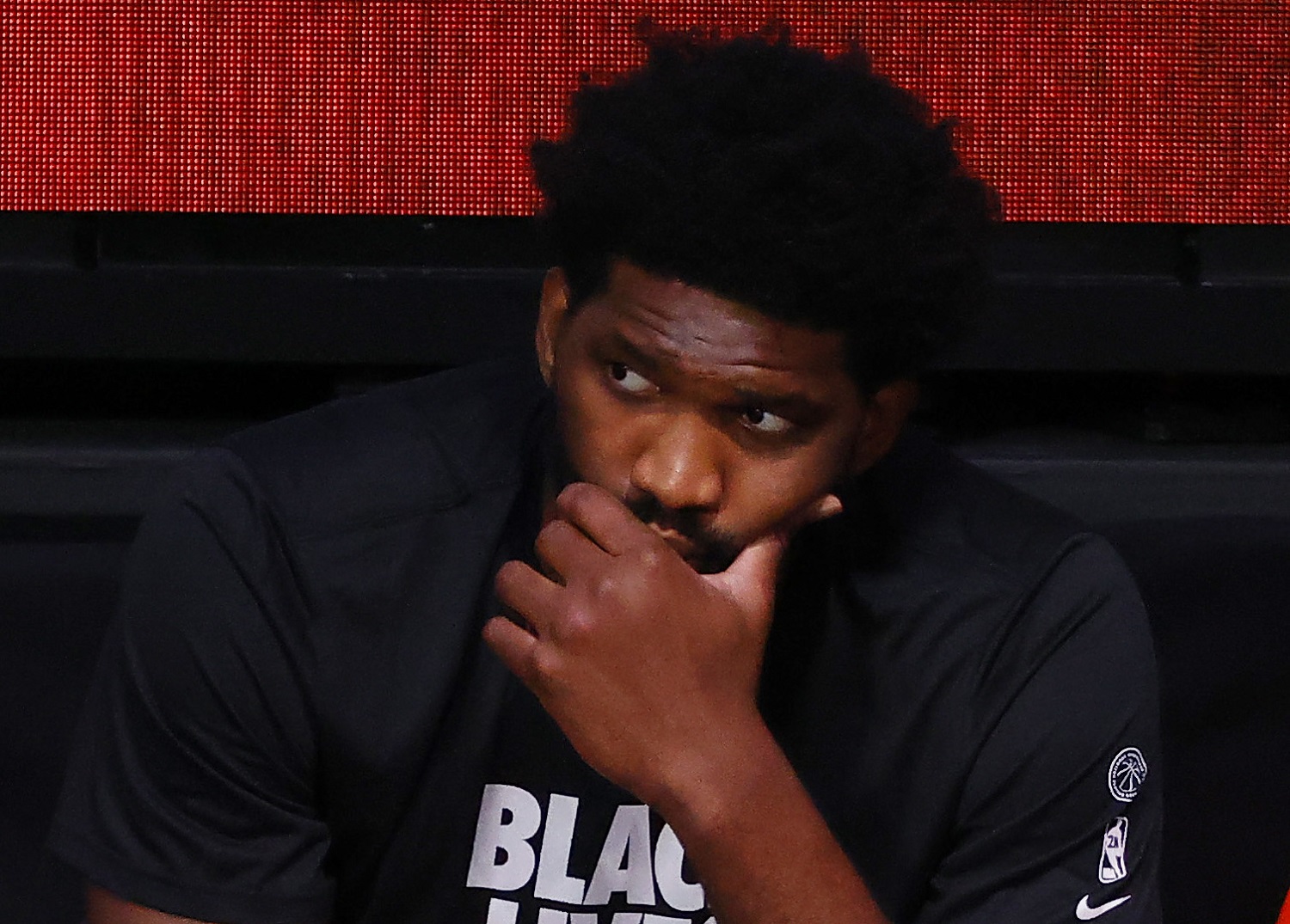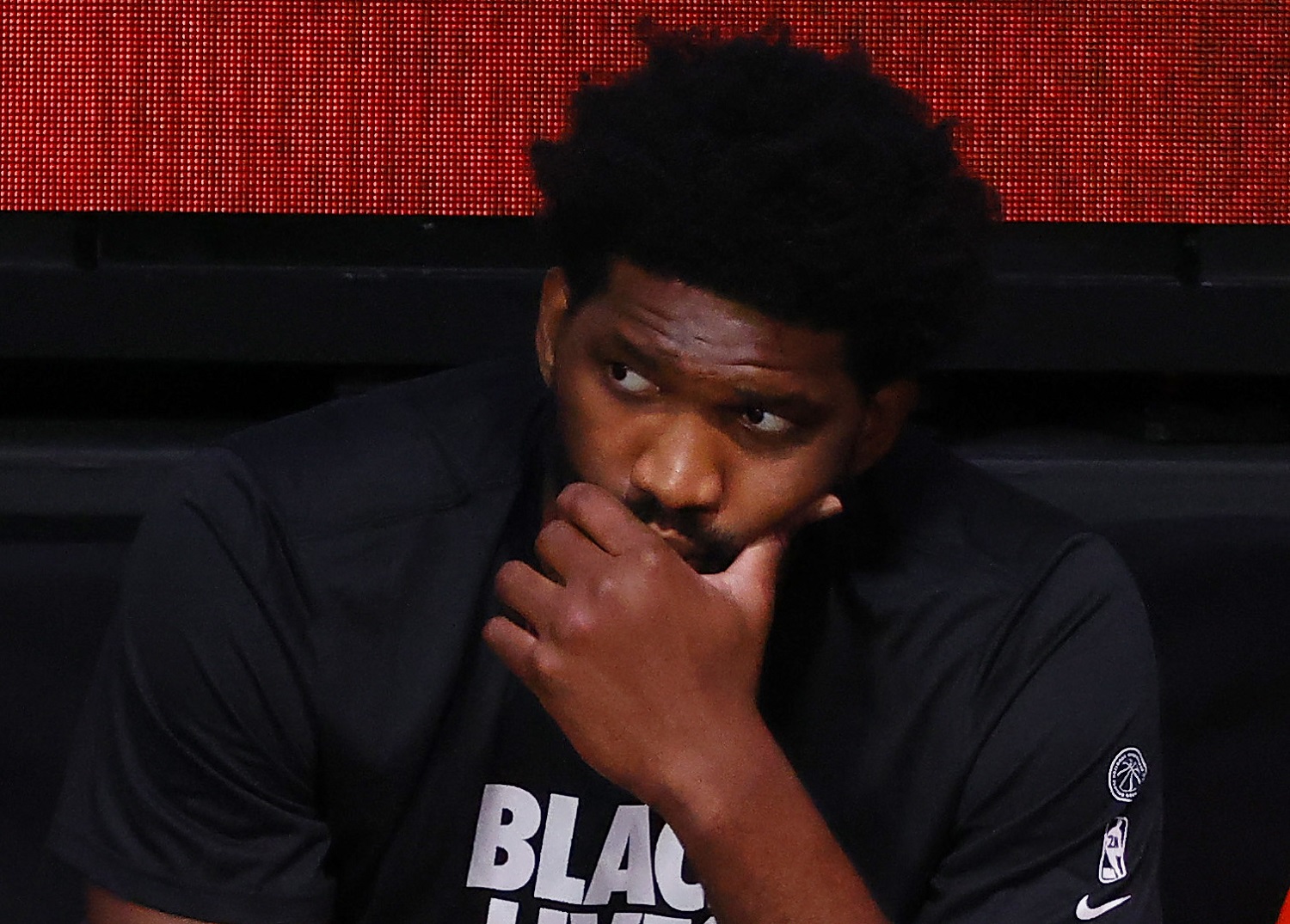 In a past interview with GQ, Joel Embiid said that before deciding on a career in sports, he had far different dreams for his life, one of which included becoming an astronaut, something that didn't really register with anyone else in his home country.
"[In] Cameroon, we don't know shit about space. I don't even know if there's a Cameroonian astronaut. That's what I wanted to become. I wanted to become president, and I wanted to become an astronaut. Because I was really good at math."

Joel Embiid
Seeing as how the tallest person to fly in space was Jim Wetherbee at 6'4″, the astronaut option quickly disappeared for Joel Embiid but basketball seems to have worked out just fine.
It seems he made the right choice
During his one season at Kansas, Joel Embiid suffered a fracture in his back that forced him to miss the NCAA Tournament. The Philadelphia 76ers still made him the third overall pick in the 2014 NBA draft but a broken bone in his right foot caused him to miss the entire 2014-2015 season. He was expected to return for the 2015-2016 campaign but he didn't heal as expected and underwent a second surgery, causing him to miss that entire season as well. He finally made his NBA debut in 2016 but still played in just 31 games due to a torn meniscus in his left knee.
Those 31 games, however, in which he averaged 20.2 points, 7.8 rebounds, and 2.5 blocks were enough to convince the Sixers to sign him to a five-year/$148 million extension in the offseason. In the three seasons since, Joel Embiid has been an NBA All-Star every year and has led the team to three consecutive postseason appearances, a feat not accomplished by the team since the Allen Iverson days at the turn of the century.
It seems that Joel Embiid made the right career choice.