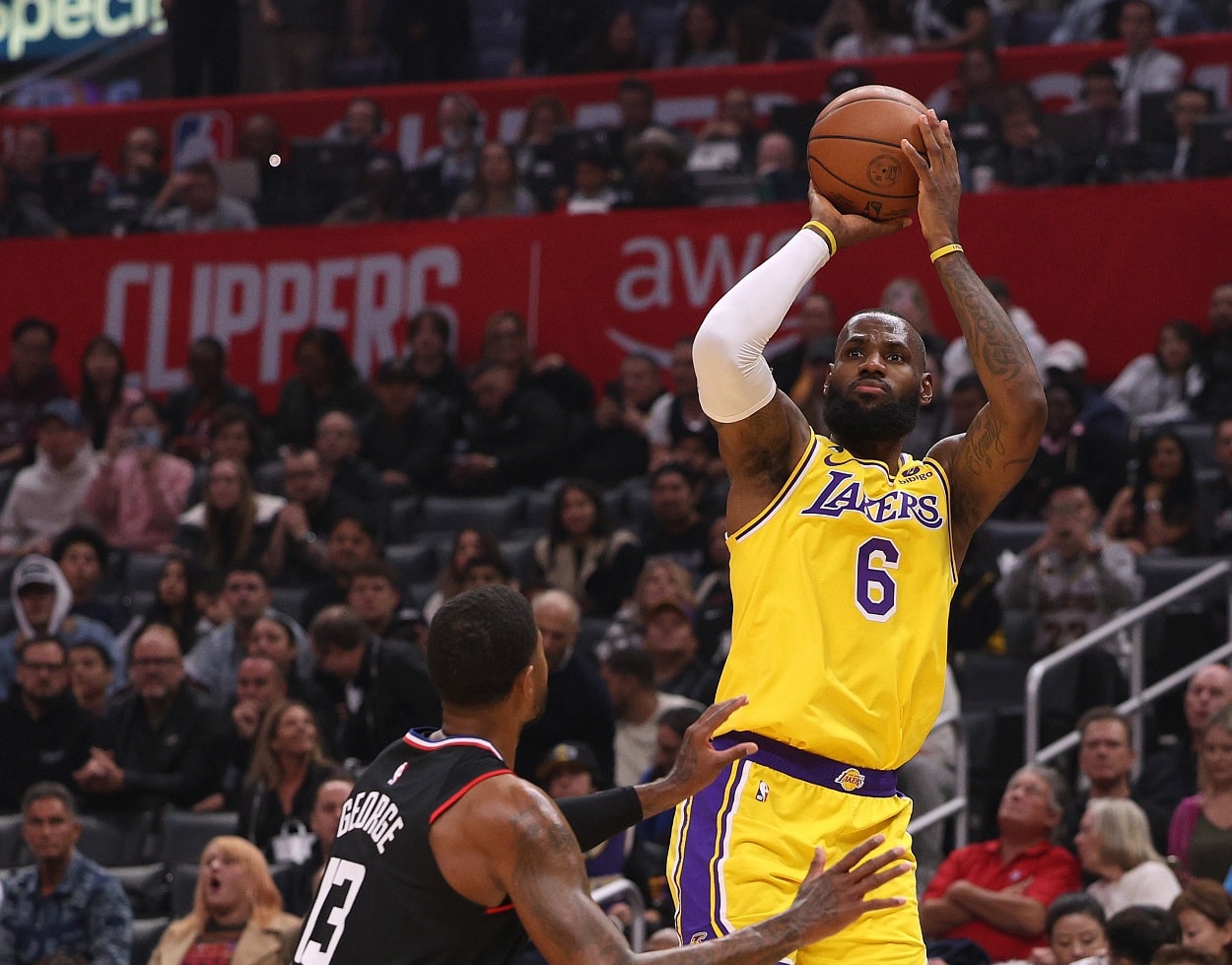 How Close Is LeBron James to Kareem Abdul-Jabbar's All-Time NBA Scoring Record Following the Lakers' Loss to the Clippers?
Where does LeBron James stand in his pursuit of the all-time NBA scoring record after the Lakers' loss to the Clippers?
Despite playing one of his best games of the year thus far, LeBron James couldn't help the Los Angeles Lakers avoid their fourth straight loss as they fell to the LA Clippers, 114-101. The defeat drops LA to 2-9 for the year, the second-worst record in the NBA.
James made 12 of 22 shots from the floor, including a season-best four three-pointers in nine attempts, for a team-high 30 points in 32 minutes. However, his night ended poorly as he exited the game with a groin injury with just under five minutes to play after backing down Paul George in the paint.
LeBron sat out Monday night's game against Utah with soreness in his left foot, which has caused him persistent pain, and he was clearly in bad shape when he left the floor on Wednesday.
It's not yet clear how serious the injury is, but James said afterward that it wasn't as painful as the groin injury he suffered in 2018, one that forced him to miss 17 games. So we'll just have to wait and see what happens with this moving forward.
Anthony Davis scored 21 points and grabbed nine rebounds in the loss, while Russell Westbrook dropped 14 and dished out nine assists.
George was one of nine Clippers to score in double figures in the win, leading the way with 29 points.
How close is LeBron James to the all-time NBA scoring record after the Lakers' loss to the Clippers?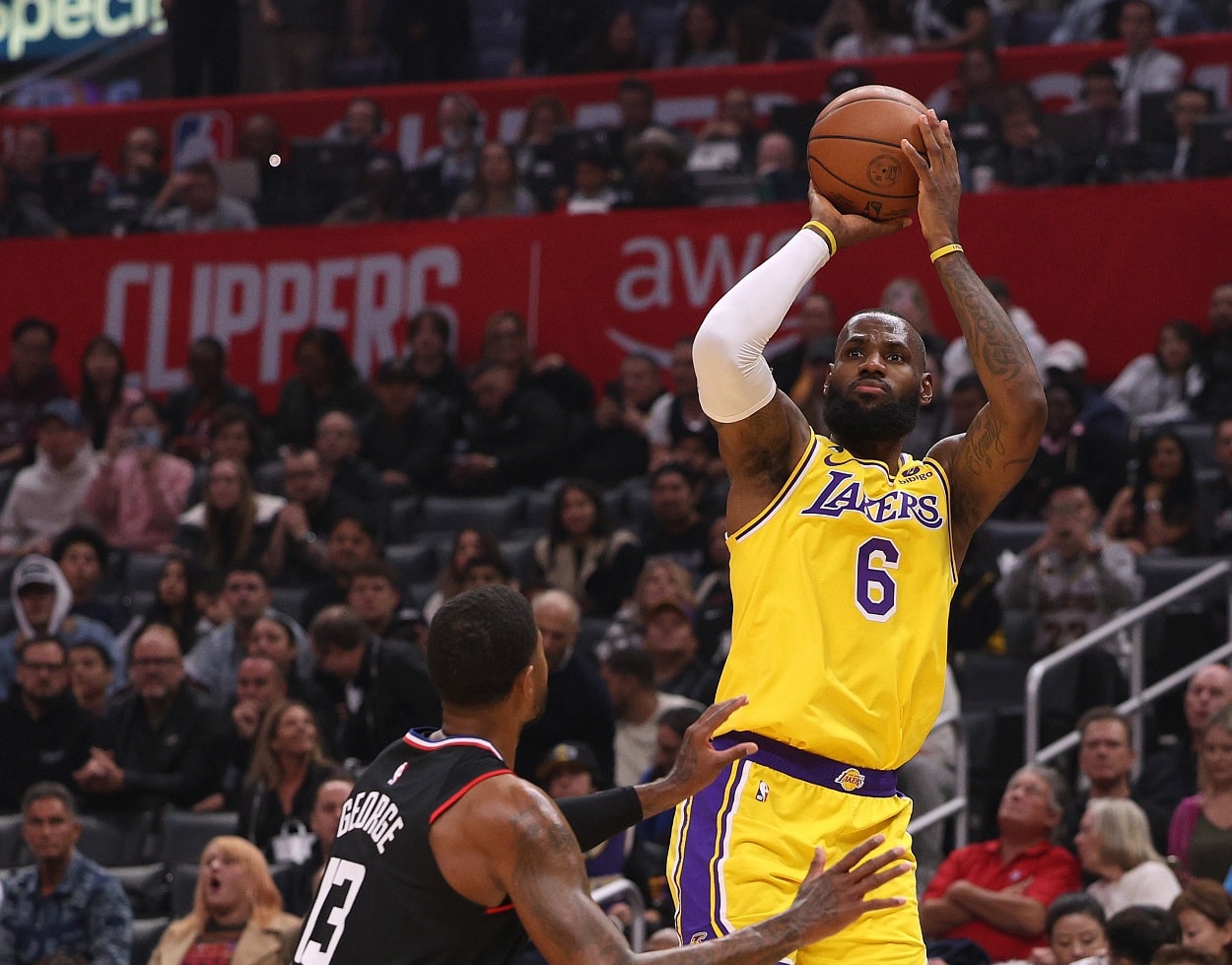 With his 30-point effort versus the Clips, LeBron has now scored 37,311 regular-season points for his career, putting him 1,076 behind Kareem Abdul-Jabbar's all-time record of 38,387.
If James doesn't miss any time and maintains his season scoring average of 24.9 points per game, he'll surpass Abdul-Jabbar on Tuesday, February 7, when LA hosts the Oklahoma City Thunder.
If LeBron ups his production and hits his career scoring average of 27.1 points per game, he'll pass Kareem on Monday, January 30, when the Lakers visit the Brooklyn Nets.
Of course, if James misses any time with this groin injury, his timeline will obviously be pushed back. Stay tuned.
Have thoughts on this topic? Keep the conversation rolling in our comments section below.