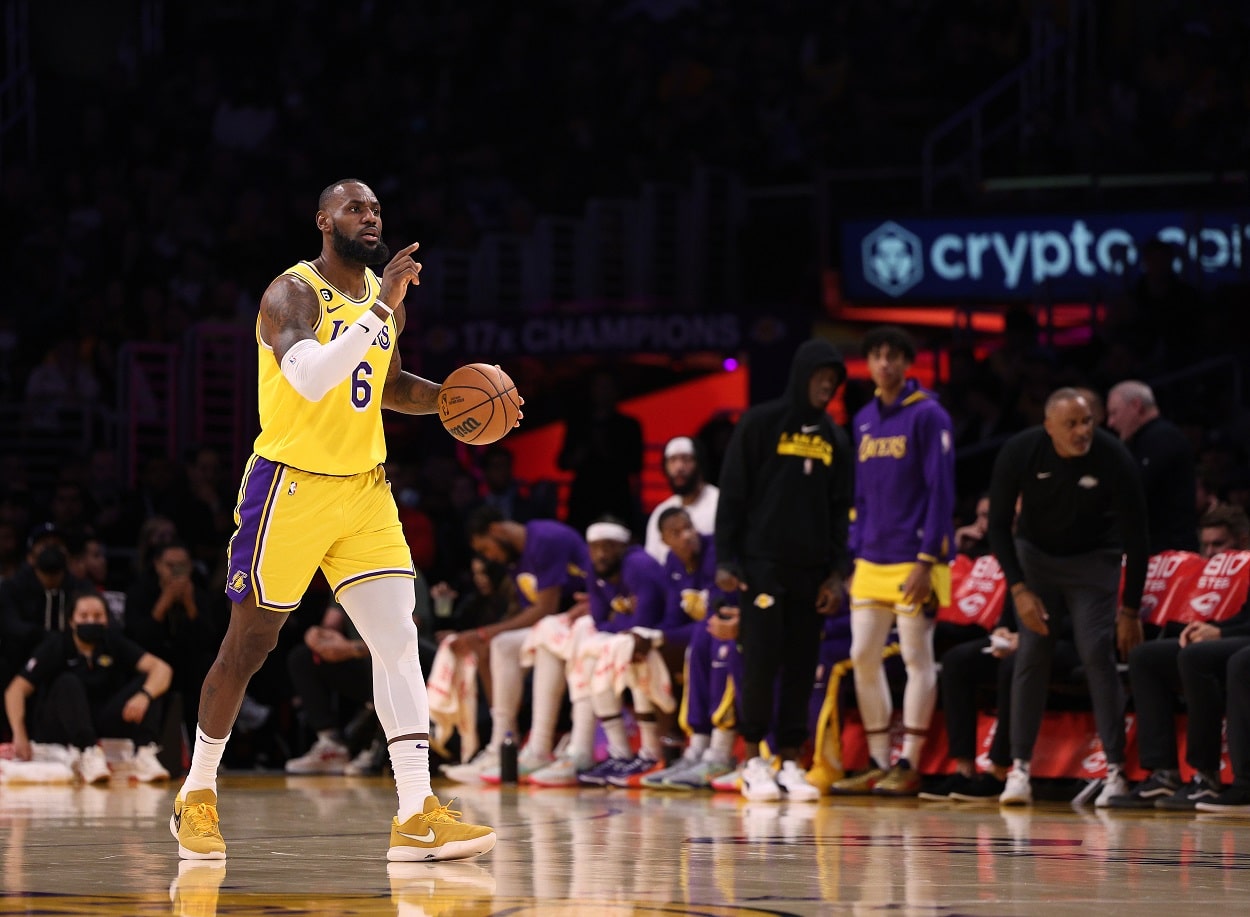 How Close Is LeBron James to Kareem Abdul-Jabbar's All-Time NBA Scoring Record Following the Lakers' Loss to the Jazz?
A look at where LeBron James stands in his pursuit of Kareem Abdul-Jabbar's all-time NBA scoring record following the Lakers' loss to the Jazz.
LeBron James and the Los Angeles Lakers saw their two-game winning streak snapped on Friday night at Crypto.com Arena as they were soundly defeated by the surprising Utah Jazz, 130-116.
It's not that the Lakers played poorly, as they had their best overall shooting night of the young 2022-23 campaign, making a season-high 48.2% of their shots from the floor. Darvin Ham's group also shot a season-best 89.3% from the foul line and 42.3% from beyond the arc, their second-best clip of the year.
It's just that the Jazz were better. Utah, who moved to 7-3 with the victory, shot 50.5% from the floor, 42.5% from the three-point line, and 90% from the charity stripe. Four of their five starters scored at least 15 points, led by Lauri Markkanen, who dropped 27 points and added 13 rebounds. Former Laker Jordan Clarkson chipped in with 20 points, seven boards, and three assists.
In 29 minutes off the bench, Russell Westbrook easily had his best game of the year to lead the Lakers, scoring 26 points on 9-for-14 shooting while adding six assists.
Anthony Davis put forth another solid effort with 22 points and eight rebounds, while LeBron, who's suffering from pain in his left foot and is also recovering from an illness, still almost managed a triple-double with 17 points, 10 rebounds, and eight assists.
How close is LeBron James to Kareem Abdul-Jabbar's NBA scoring record following the Lakers' loss to Utah?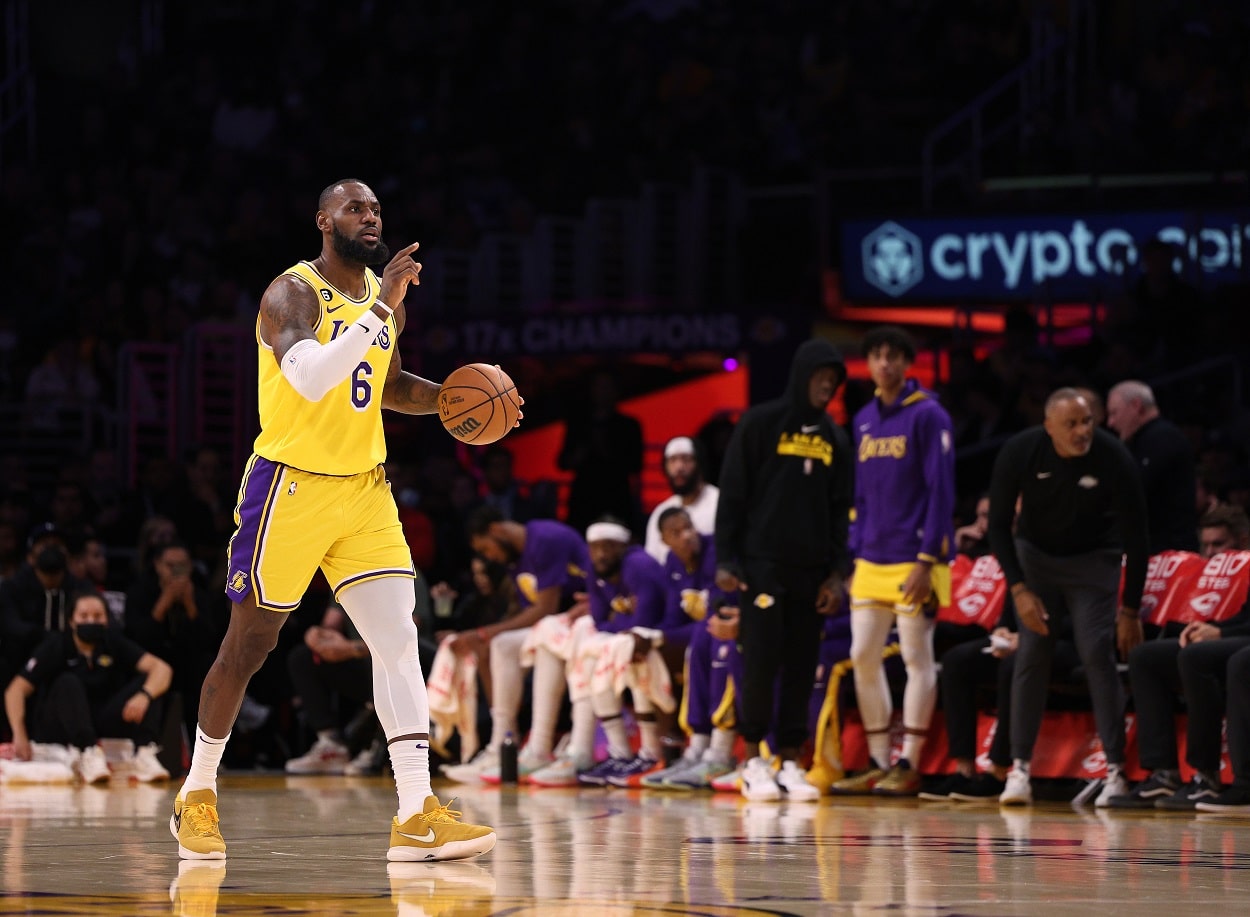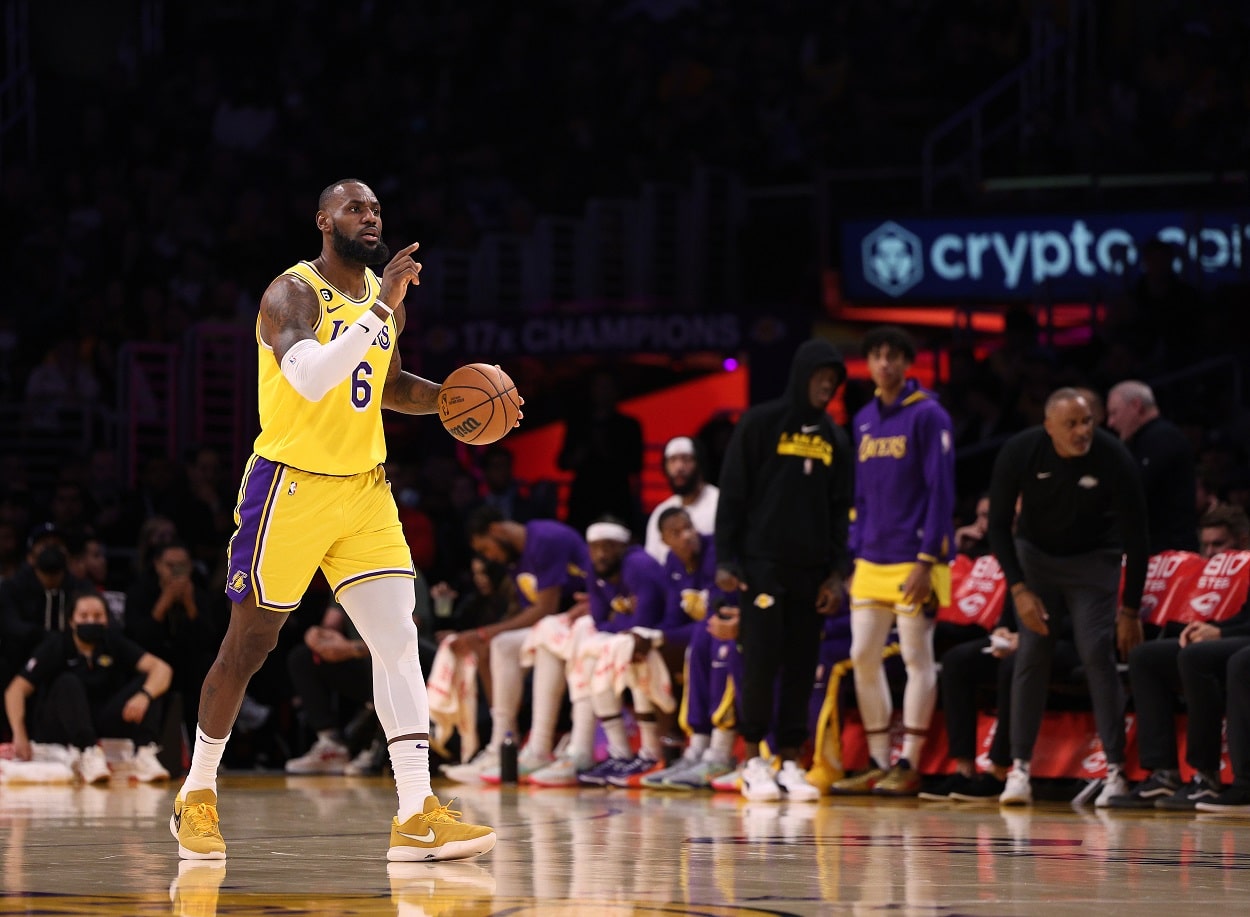 With his 17-point effort against the Jazz on Friday night, LeBron has now scored 37,254 regular-season points during his career, putting him 1,133 behind Kareem Abdul-Jabbar's all-time NBA scoring record.
Assuming he doesn't miss any time and maintains his '22-'23 scoring average of 24.0 points per game, James will surpass Kareem on Thursday, February 9, when the Lakers host the Milwaukee Bucks, a game which will air on TNT.
If LeBron ups his production a bit and hits his career scoring average of 27.1 points per game moving forward, he'd pass Abdul-Jabbar on Saturday, January 28, when LA visits the rival Boston Celtics for a primetime showdown on ABC.
Have thoughts on this topic? Keep the conversation rolling in our comments section below.