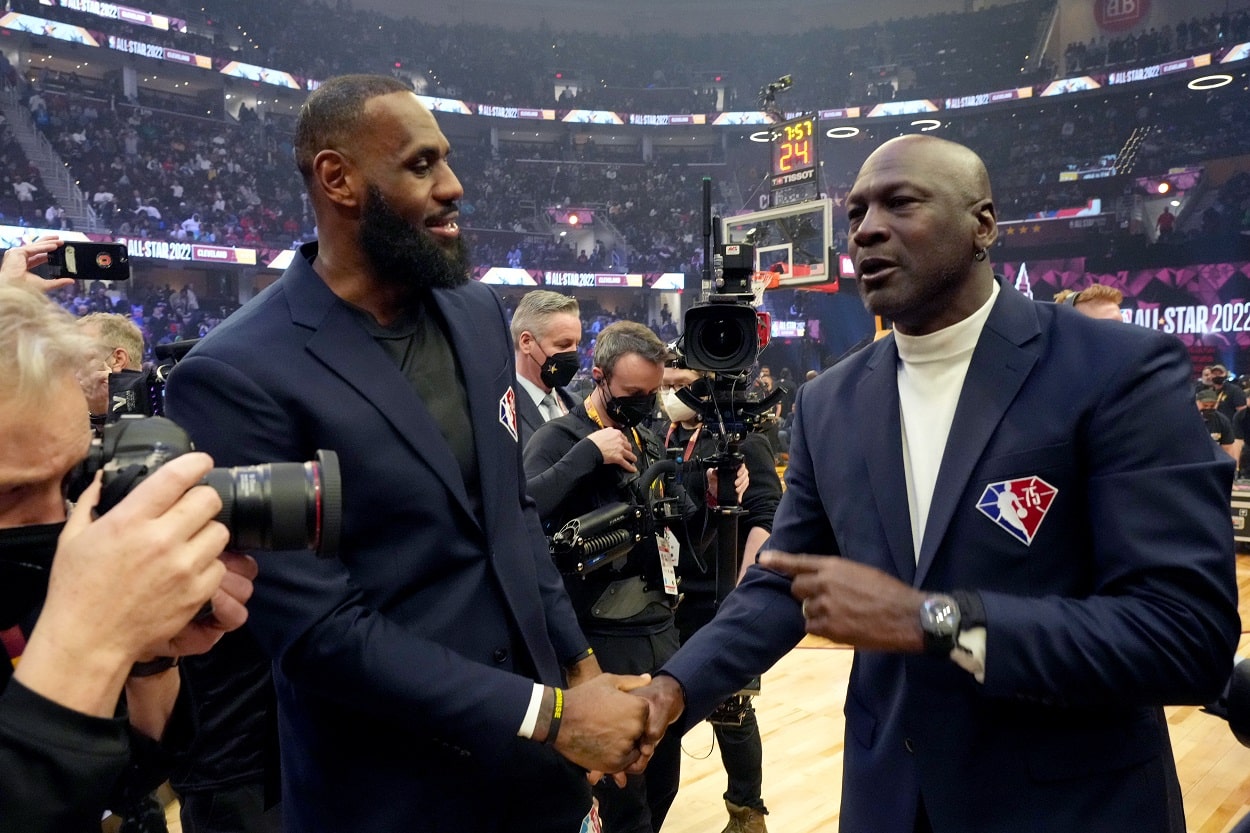 John Salley Perfectly Explains Why Neither Michael Jordan Nor LeBron James Can Be Considered the NBA GOAT
John Salley says nobody can be the GOAT, only the greatest of a decade, and he's absolutely right.
The NBA GOAT debate — or the GOAT debate in any sport, for that matter — will never entirely go away. Michael Jordan and LeBron James are the two players typically included in the conversation these days, but I've never understood the comparison.
Outside of playing in different eras, Jordan and LeBron are simply two different types of players. And why can't we just appreciate both and leave it at that? Oh, that's right. This is America, and we need something to argue about, even if it's a pointless exercise that gets nobody anywhere. My mistake.
But seriously, seemingly everybody wants to chime in on Michael Jordan vs. LeBron James. And I'll admit to covering a few of those opinions here, including those of Dwyane Wade, Penny Hardaway, and Magic Johnson. Overall, however, I'm of the opinion that there is no way to have a genuine NBA GOAT debate as there are just too many variables to consider.
And four-time NBA champion John Salley agrees with me.
John Salley says Michael Jordan, LeBron James, or anyone else can't be the NBA GOAT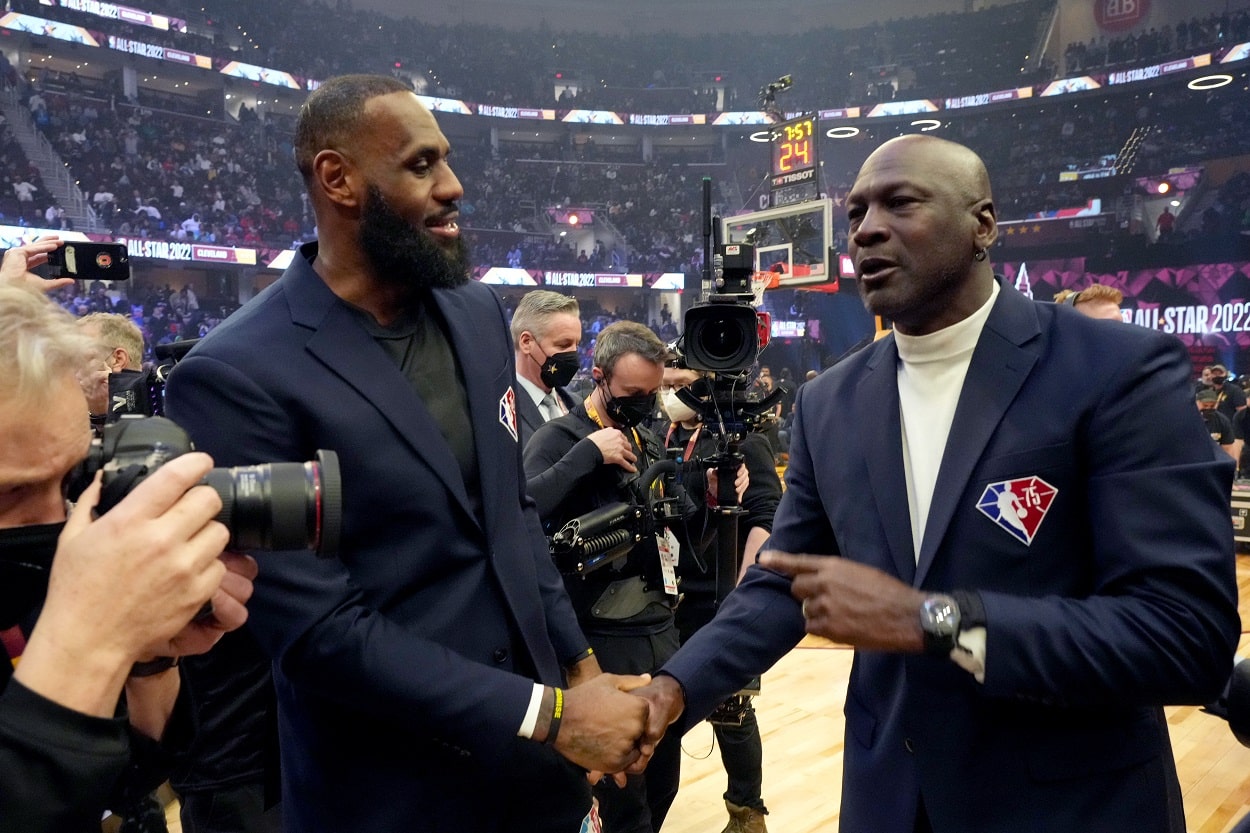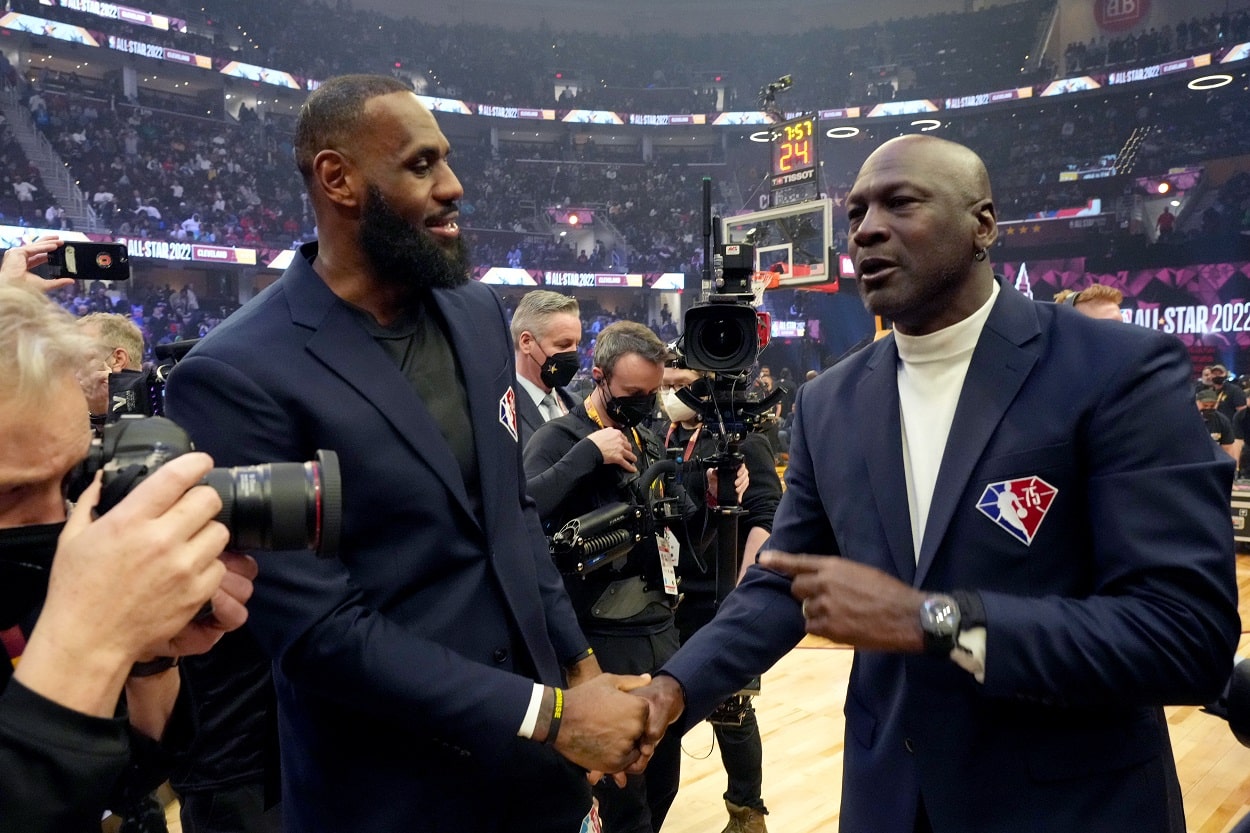 During a recent appearance on Barstool Sports' Pardon My Take podcast, Salley, who teamed with Jordan during the Chicago Bulls' historic 1995-96 run, gave his opinion on why MJ, LeBron, or anyone else can't be considered the GOAT of the NBA.
"The reason I say that Michael Jordan is not the greatest of all time is the same reason Michael says he's not the greatest of all time, because he didn't get to play against the other greats of all time.

"You can't [be the greatest of all time]. You can be the greatest of that decade. So in the '90s, from 1991 to 1998, well from really 1988 to 1998, Michael Jordan was the best. Period, right? But then before that, it was Magic and Bird, and before that, it was Dr. J. And then after Michael was Allen Iverson and Kobe. So, Kobe from 2000 to 2010, nobody better than Kobe, except Allen Iverson inside of it."

John Salley
Salley went on to say that LeBron James was the best player from 2010 to 2020 and thinks Giannis Antetokounmpo is on his way to getting the nod for the 2020s.
Personally, I'm a huge fan of Salley's logic here. I mean, he bailed out a bit including both Magic and Bird, but we got the point. But now we might just have more arguments, right? Was it Magic or Bird in the '80s? Was it Wilt or Russell in the '60s? Couldn't Shaq and Tim Duncan have arguments over Kobe in the 2000s?
So I guess just like Journey once told me things would, the debate will just go on and on and on and on.
Like Sportscasting on Facebook. Follow us on Twitter @sportscasting19 and subscribe to our YouTube channel.