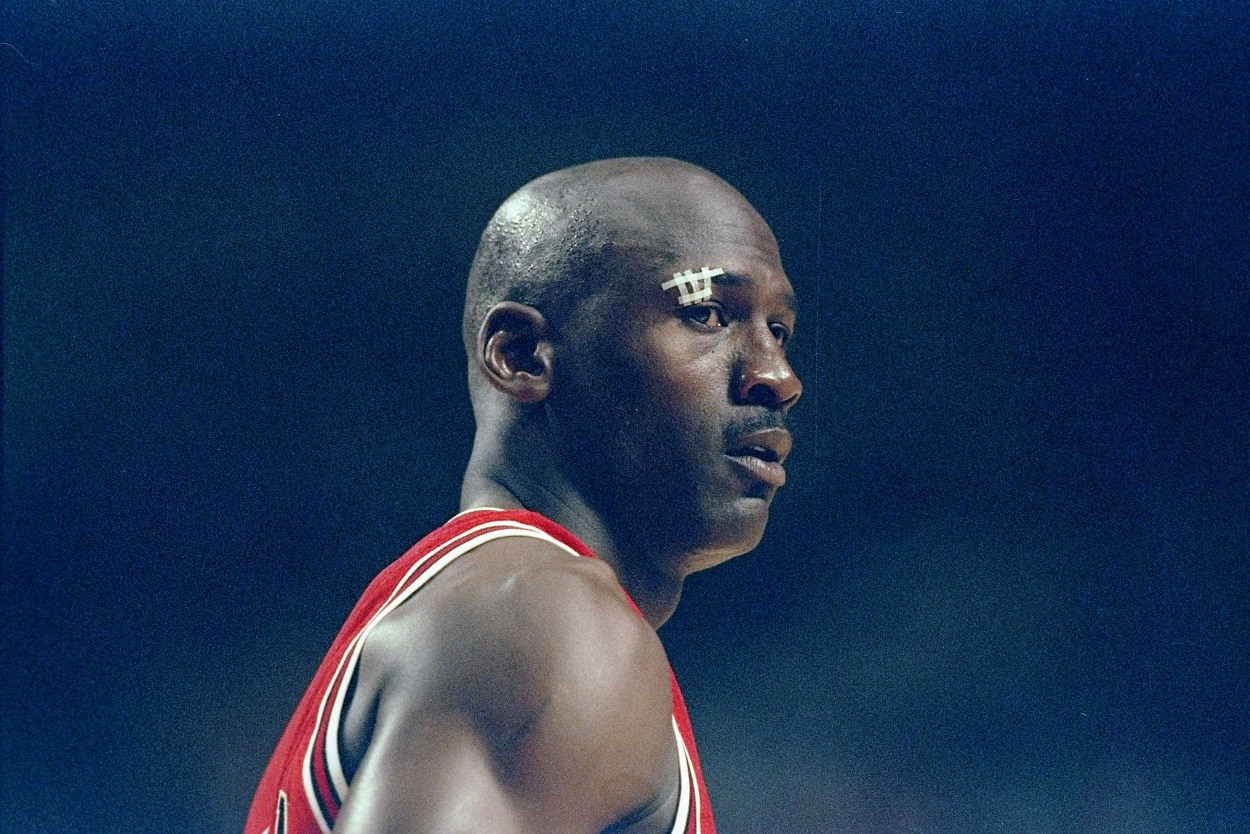 Michael Jordan's Son Chose Hakeem Olajuwon Over LeBron James as the Second-Best NBA Player of All-Time Behind His Dad
Michael Jordan's son once shared his thoughts on who he believes is the second-best NBA player of all time.
While the NBA GOAT debate has gone on for years, it's undoubtedly ramped up since Michael Jordan allowed The Last Dance documentary to happen, wouldn't you say? And make no mistake about it. He held that thing up for close to two decades before letting that footage see the light of day. But I digress.
Now, the NBA GOAT conversation typically revolves around Michael Jordan and LeBron James. I, for one, have long believed that this is a pointless exercise as the two are entirely different types of players who played in entirely different eras.
Truthfully, I'm also of the opinion that the NBA GOAT conversation as a whole is a pointless one. At least when you're taking it seriously anyway. Sure, sit me at a bar with a cocktail where I can have some laughs with some friends, and I'm cool. I can throw in Kobe or Wilt or Russell and not get worked up, and it's great.
But way too often, these conversations turn way too serious way too quickly. Although it is fun sometimes to watch the talking heads on ESPN or Fox Sports or wherever else get some veins popping when attempting to give an argument that they can ultimately never prove.
Thankfully, we're not getting into any of that today. Well, not really anyway. Seeing as how we're looking at an old quote from Michael Jordan's son, Marcus, we know who he's got in the NBA GOAT debate. What's entertaining is his choice for the second-best player in NBA history. And it's not LeBron James.
Michael Jordan's son picked Hakeem Olajuwon as the second-best NBA player of all time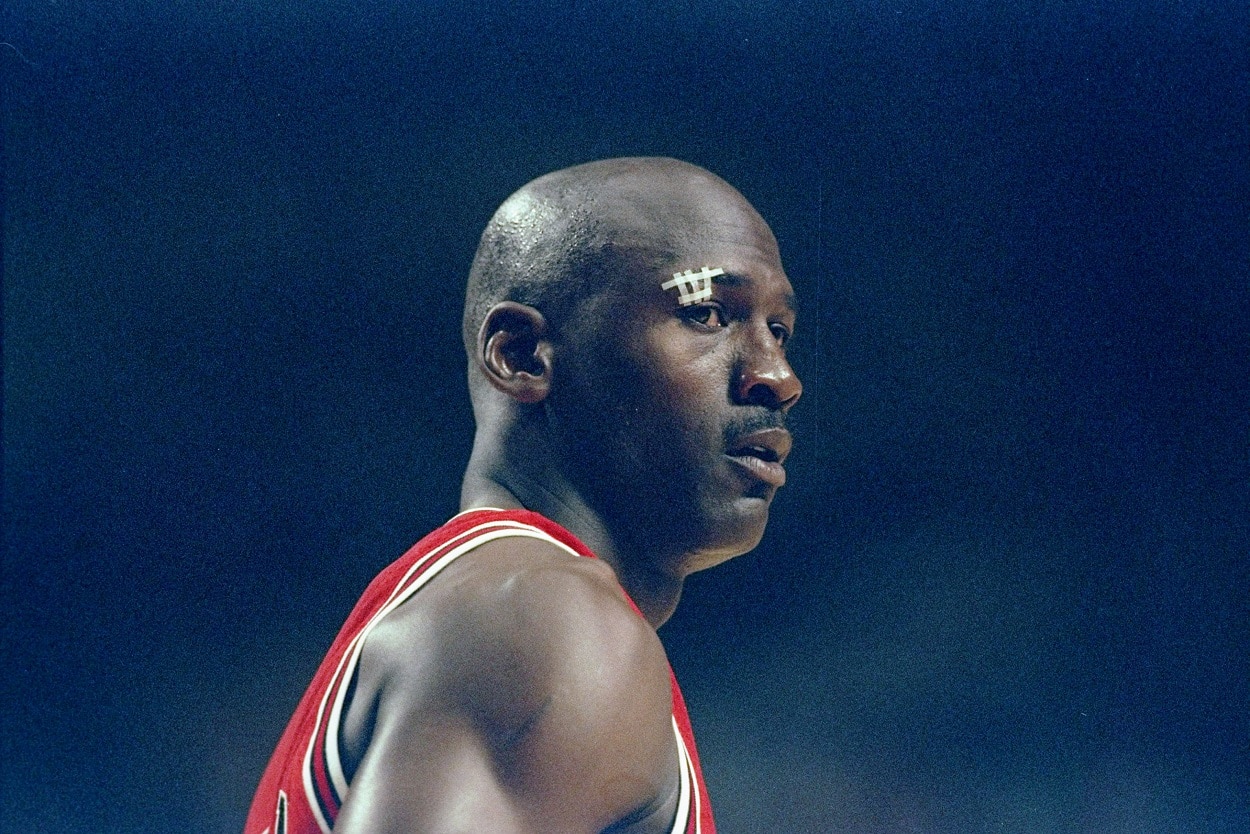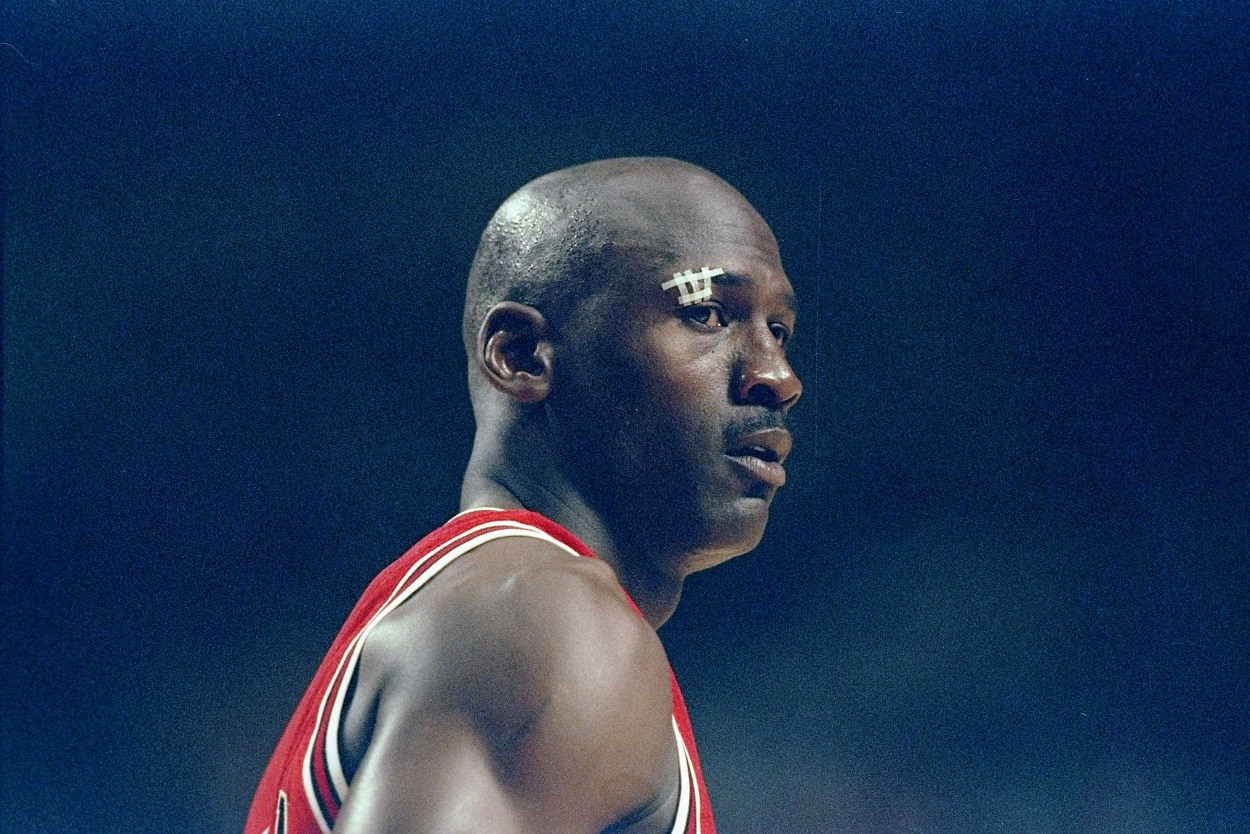 In an interview on NBC Sports Chicago's Bulls Talk Podcast, Marcus Jordan, Michael Jordan's youngest son, obviously picked his father as the greatest player in NBA history. But his pick for No. 2 often isn't included in the GOAT conversation.
"Until LeBron's journey is over, I can't put him there. I'm probably going Hakeem [Olajuwon]. I'm just thinking of guys that really changed the game."

Marcus Jordan
Hakeem Olajuwon is never a bad choice for anything and may just be the greatest center in NBA history — yeah, I went there.
During the same interview, Marcus stated how hard he thought it was to "take somebody from this era and put them in that '90s era," so I'm certainly digging his logic there. And I honestly don't think he's saying LeBron couldn't survive in Jordan's era, which is an argument at which I just laugh so hard when I hear it. Yeah, the 6-foot-9, 260-pound freight train couldn't handle Bill Laimbeer. Please. But, again, I digress.
Olajuwon is an incredible choice for a No. 2 behind Jordan. The Nigerian-born superstar, of course, was selected with the first overall pick of the famed 1984 NBA Draft, two spots ahead of MJ.
"The Dream" played 18 NBA seasons, the first 17 with the Houston Rockets and his last with the Toronto Raptors. That last year is kinda like Jordan's two seasons with the Washington Wizards — I like to pretend they never happened.
Olajuwon was a 12-time All-Star, a 12-time All-Pro selection, a nine-time All-Defensive selection, a three-time blocks leader, and a two-time rebounding leader.
He was also named NBA MVP for the 1993-94 season, which was one of the greatest individual seasons of all time. That year, Olajuwon averaged 27.3 points, 11.9 rebounds, 3.6 assists, 3.7 blocks, and 1.6 steals per game. Not only did Olajuwon win MVP, but he was also named NBA Defensive Player of the Year for the second straight season. He also led the Rockets to the first of two consecutive NBA championships and was named NBA Finals MVP, an honor he received again the following year.
Essentially, Hakeem Olajuwon was the most decorated player in the NBA during the 1990s who didn't play for the Chicago Bulls. So if Marcus was going to pick someone from his father's era to be No. 2 on his all-time list, he really couldn't have made a better choice.
But I'm betting Scottie Pippen would say something different, wouldn't he? But we won't open that can of worms as Pip did that himself long ago.
Stats courtesy of Basketball Reference
Like Sportscasting on Facebook. Follow us on Twitter @sportscasting19 and subscribe to our YouTube channel.