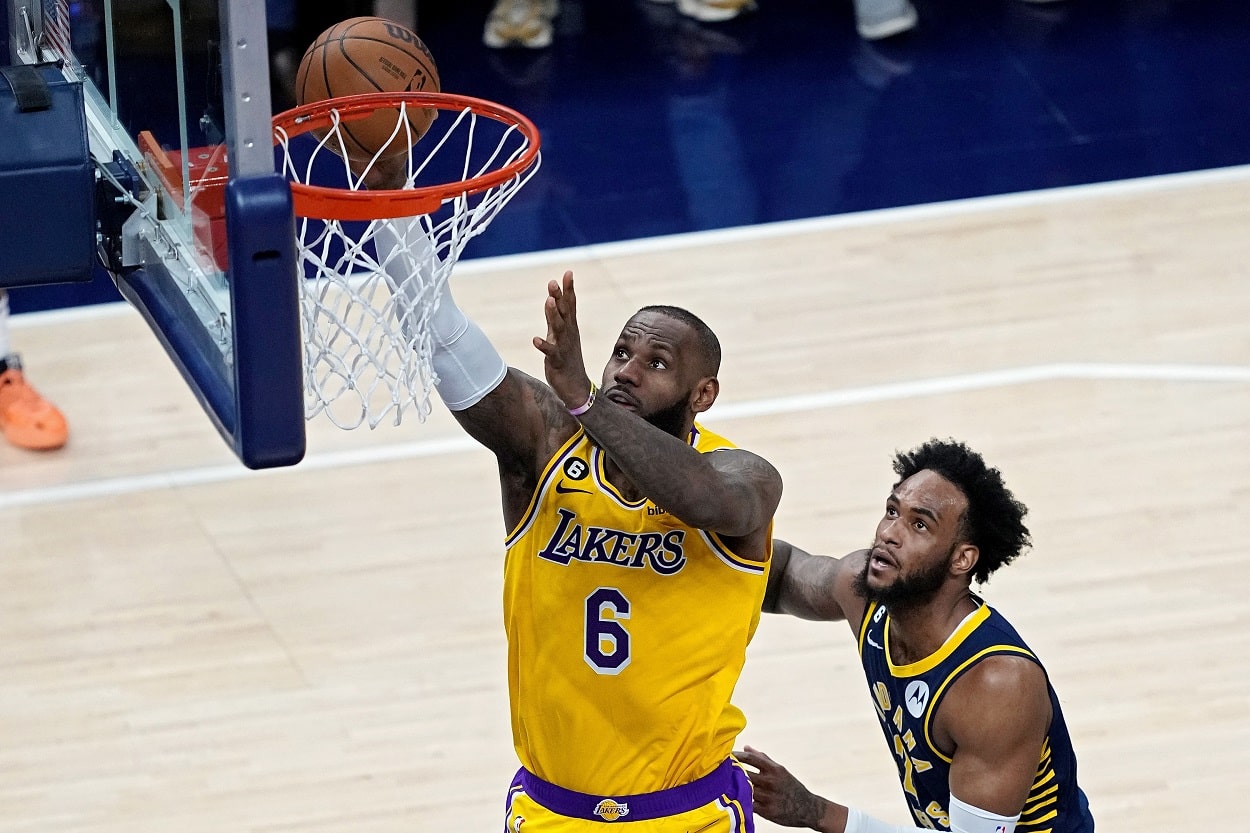 How Close Is LeBron James to Kareem Abdul-Jabbar's All-Time NBA Scoring Record Following the Lakers' Win Over the Pacers?
A look at where LeBron James stands in his pursuit of Kareem Abdul-Jabbar's scoring record following the Lakers' win over Indiana.
Down by as many as 14 points in the fourth quarter, the Los Angeles Lakers staged a frantic rally in the final frame to take a 112-111 victory over the Indiana Pacers on Thursday night.
After most of the night driving to the basket instead of settling for jumpers, LeBron James hit a three-pointer with 2:35 remaining to give the Lakers their first lead of the night. The two teams went back and forth over the next two minutes until Anthony Davis gave LA the lead for good with an 11-foot jumper with 35 seconds left on the clock.
Davis, who had 31 points and 14 rebounds on the night, also had a key block on Tyrese Haliburton on the ensuing possession to help secure the victory, the Lakers' third in five games.
James ended the evening with 26 points, seven rebounds, and seven assists. Russell Westbrook recorded a double-double with 10 points and 10 assists but made just two of 16 shots from the floor.
Haliburton led the way for the Pacers with 26 points and 12 rebounds, while Aaron Nesmith chipped in with 24 points. Myles Turner added 20 points and 13 boards in the loss.
How close is LeBron James to Kareem Abdul-Jabbar's scoring record after the Lakers' win over the Pacers?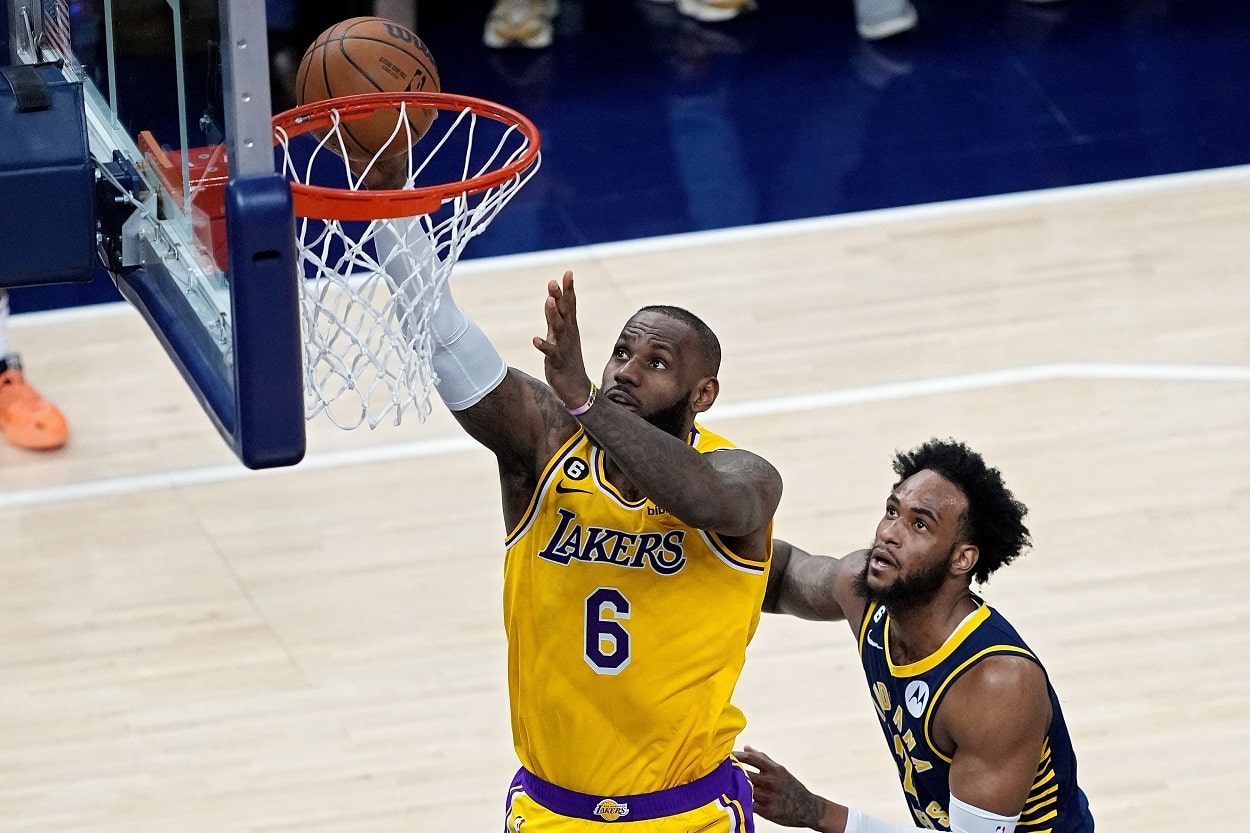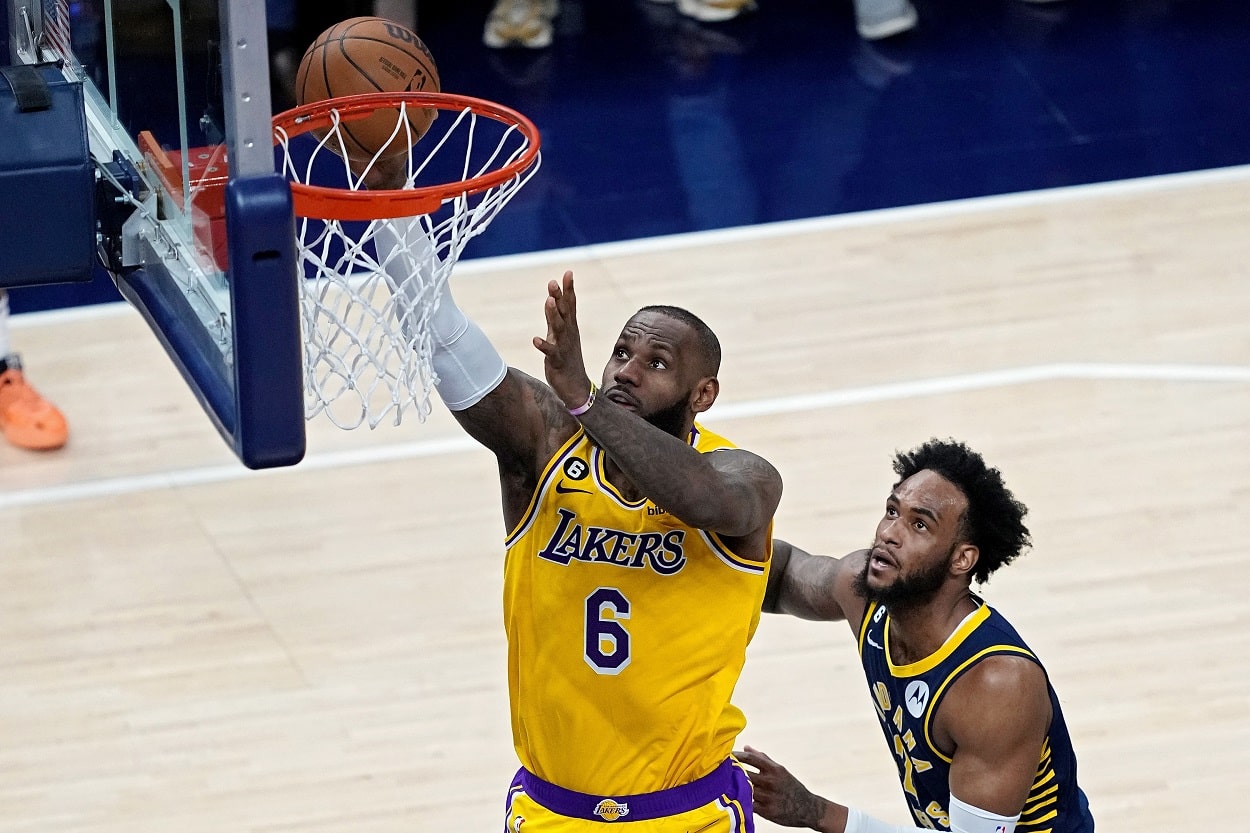 With his 26-point effort against the Pacers on Thursday night, LeBron James now has 38,325 regular-season points for his career, putting him a mere 62 behind Kareem Abdul-Jabbar's all-time NBA record of 38,387.
One wouldn't think he'd score 63 this Saturday when LA visits the New Orleans Pelicans, as his career-high is 61. Can we really put anything past him at this point, though? But that seems unlikely.
Following their matchup with the Pelicans, the Lakers then host the Oklahoma City Thunder on Tuesday night. If LeBron maintains his season scoring average of 30.1 points over these next two games, he'd fall just short, meaning he'd break Kareem's record early in LA's matchup with the Milwaukee Bucks at Crypto.com Arena on Thursday, which would actually be the most appropriate scenario anyway.
So stay tuned, folks. Whether Tuesday or Thursday, "The King" will soon have yet another crown.