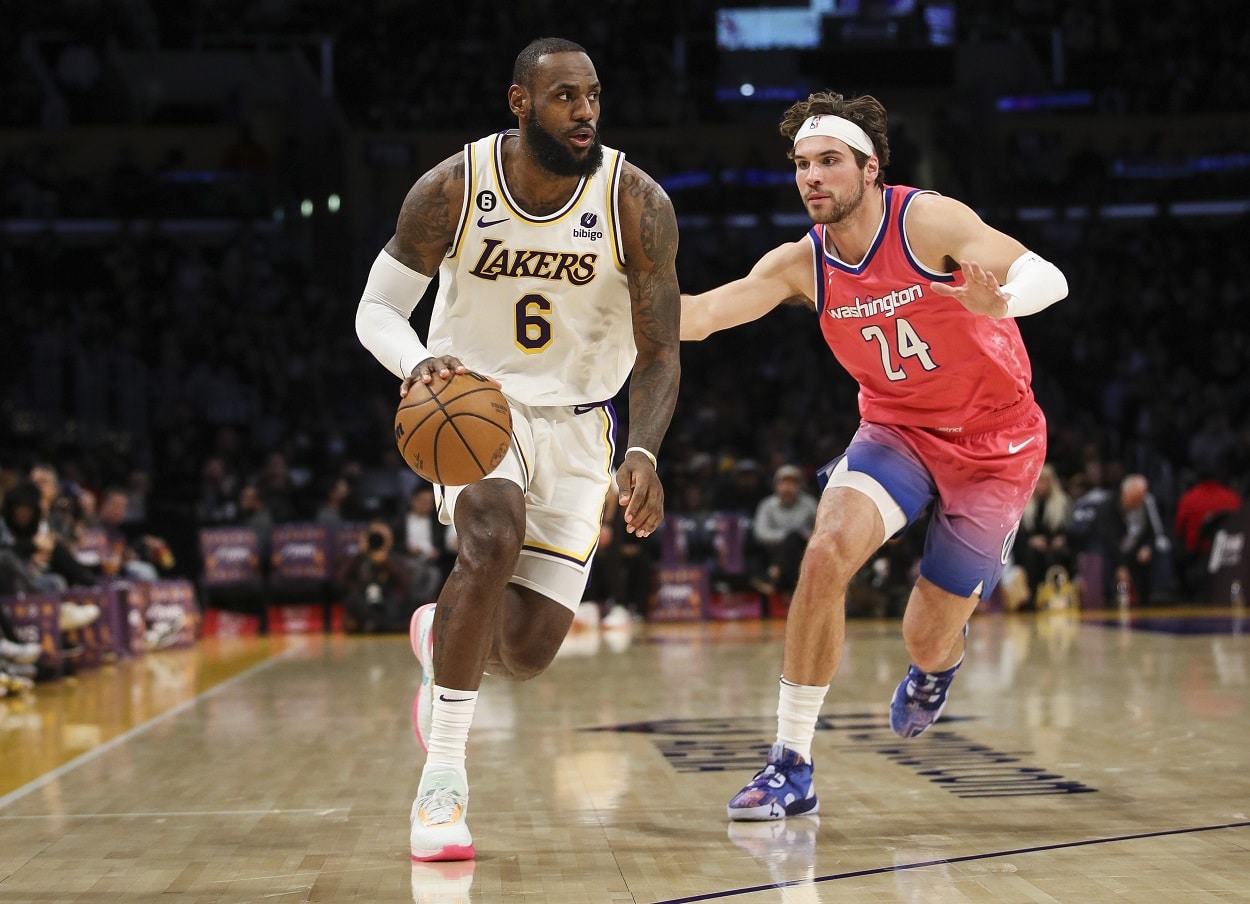 How Close Is LeBron James to Kareem Abdul-Jabbar's All-Time NBA Scoring Record Following the Lakers' Win Over the Wizards?
A look at where LeBron James stands in his pursuit of Kareem Abdul-Jabbar's scoring record following the Lakers' win over Washington.
With Anthony Davis sidelined with the sore right foot injury he suffered on Friday night against the Nuggets, the bulk of the pressure was on LeBron James to lead the Los Angeles Lakers to a win over the Washington Wizards on Sunday evening, and he delivered.
For a fourth straight game, LeBron shot over 50% from the floor, bucketing 13 of 24 shots from the field and six of eight from the foul line en route to a game-high 33 points. He also added nine assists and seven rebounds in the 119-117 victory.
James also got plenty of help from his fellow starters as each scored in double figures. Lonnie Walker IV hit seven of 12 shots from the floor and went five-for-five from the free-throw line, while Thomas Bryant added 16 points and a team-high 10 rebounds.
Austin Reaves and Dennis Schroder each kicked in a dozen points, while Russell Westbrook added nine points, nine rebounds, and eight assists off the bench.
Bradley Beal led the way for the Wizards, while former (and perhaps future) Laker Kyle Kuzma added 22 points and 16 rebounds in the loss.
How close is LeBron James to Kareem Abdul-Jabbar's scoring record after the Lakers' win over the Wizards?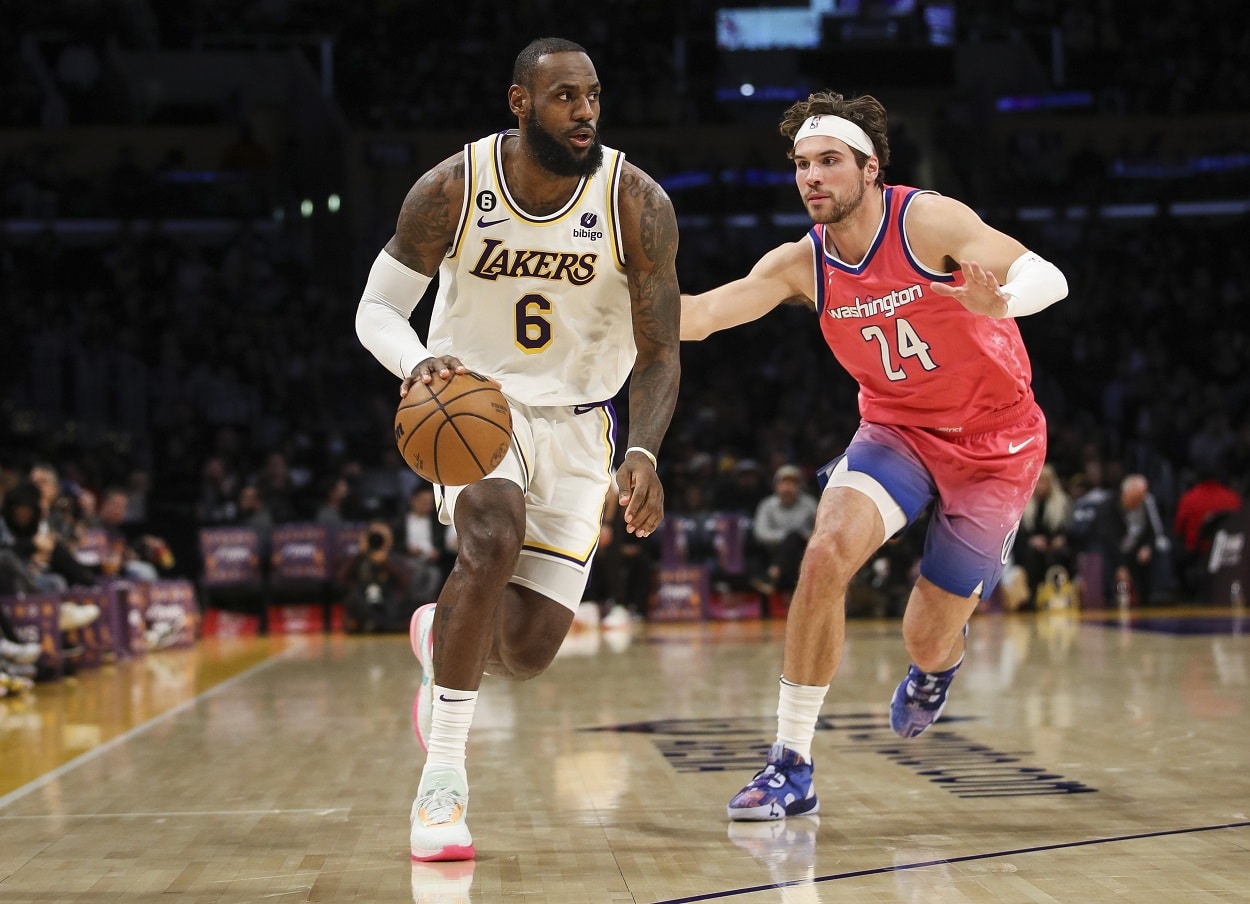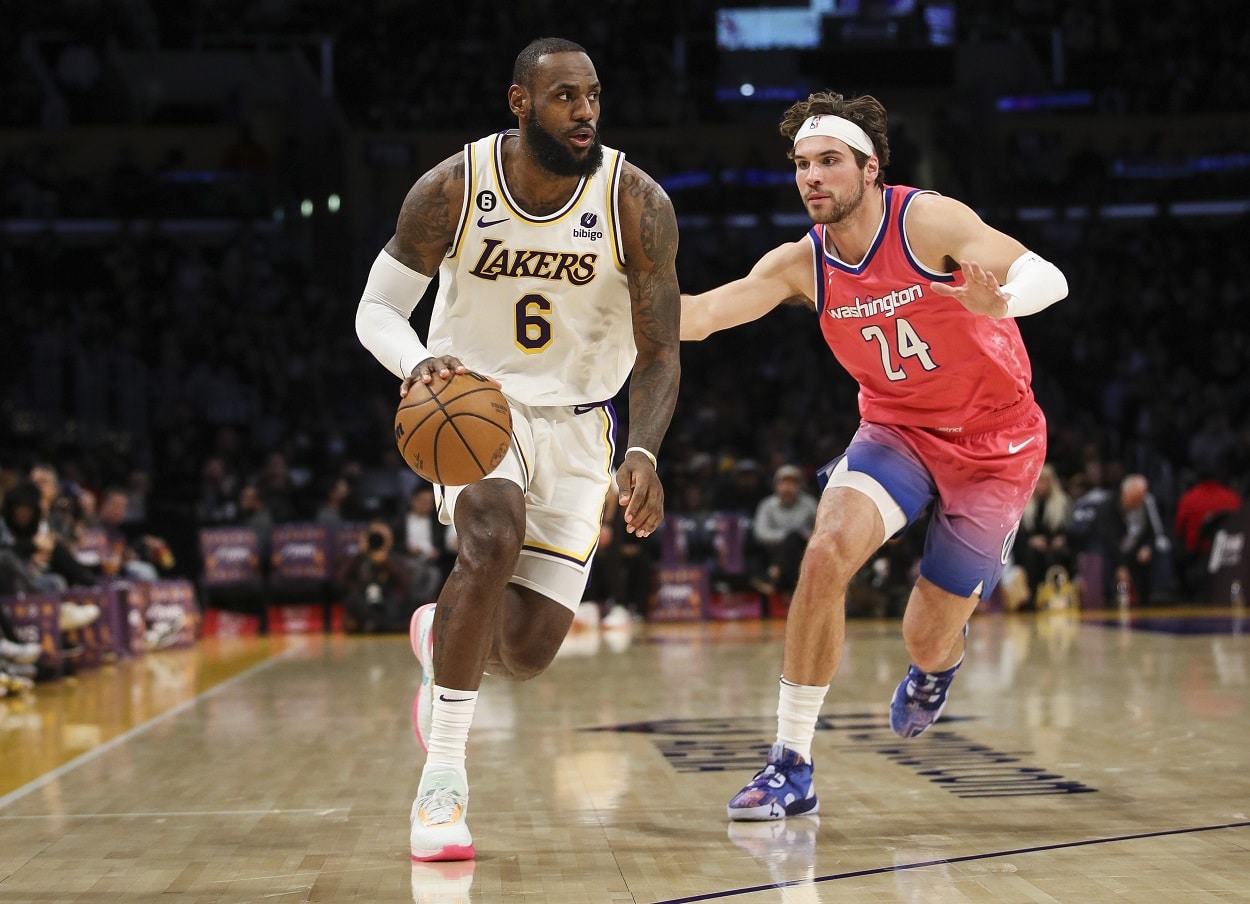 With his 33-point effort on Sunday, LeBron James now has 37,655 regular-season points for his career, putting him 732 behind Kareem Abdul-Jabbar's all-time NBA record of 38,387.
If James stays healthy and maintains his season scoring average of 27 points per game moving forward, he'll surpass Kareem on Saturday, February 11, when the Lakers visit the Golden State Warriors, a game which will be aired nationally on ABC.
Have thoughts on this topic? Keep the conversation rolling in our comments section below.