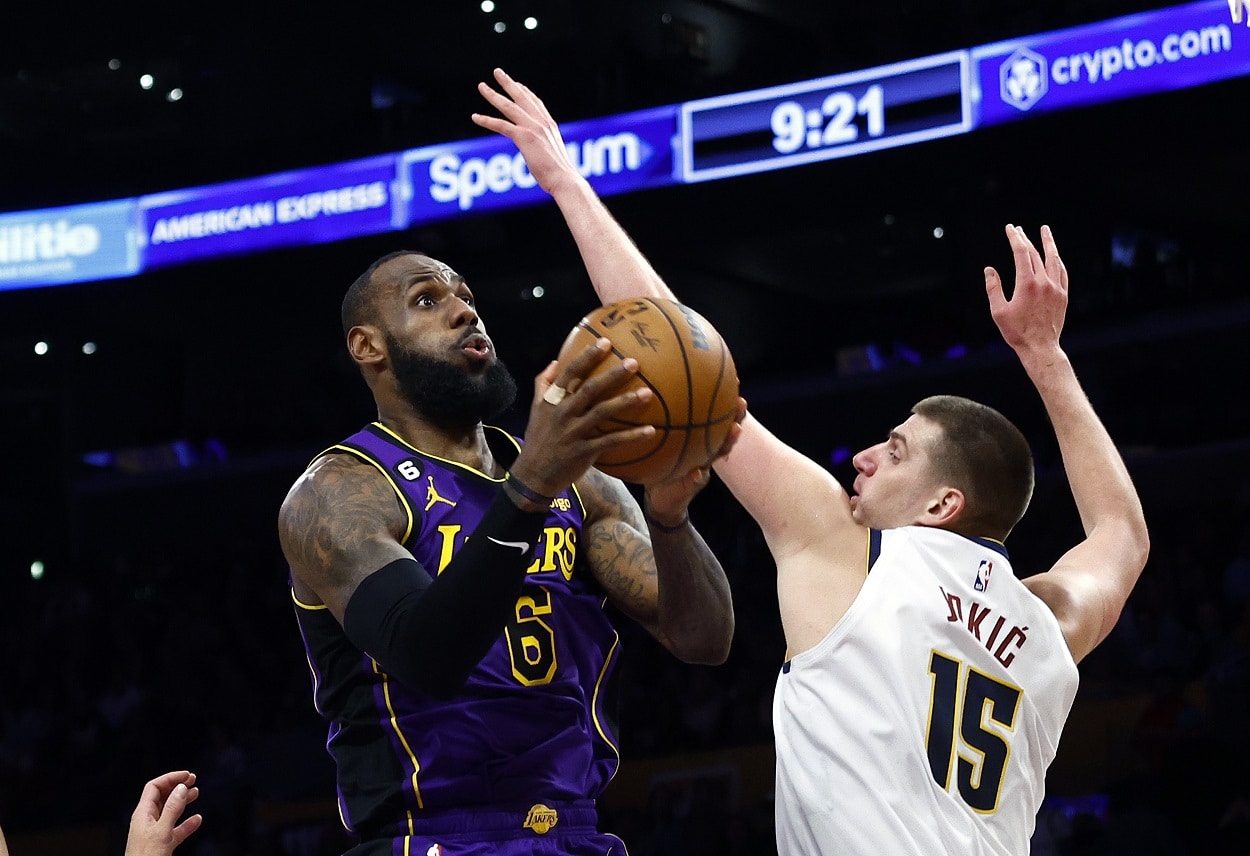 How Close Is LeBron James to Kareem Abdul-Jabbar's All-Time NBA Scoring Record Following the Lakers' Win Over the Nuggets?
A look at where LeBron James stands in his pursuit of Kareem Abdul-Jabbar's scoring record following the Lakers' win over Denver.
The Los Angeles Lakers got a big win on Friday night, taking a 126-108 victory over the Denver Nuggets. But they also suffered a significant loss as Anthony Davis missed the entire second half with a foot injury after landing awkwardly following a layup attempt in the first quarter.
The eight-time All-Star played through the pain in the second quarter but failed to join his teammates for the final 24 minutes and received X-rays. Davis will be further evaluated on Saturday.
Despite AD's absence, LeBron James and Russell Westbrook led the Lakers to a double-digit win over a solid team in the Nuggets, who currently own the third-best record in the Western Conference.
James had one of his best shooting nights of the season, bucketing 13 of 20 attempts from the floor en route to a game-high 30 points, also adding nine rebounds. And Westbrook notched his second triple-double of the year with 15 points, 12 assists, and 11 rebounds.
Two-time reigning NBA MVP Nikola Jokic led the way for Denver with 25 points, 11 rebounds, and eight assists.
How close is LeBron James to Kareem Abdul-Jabbar's scoring record after the Lakers' win over the Nuggets?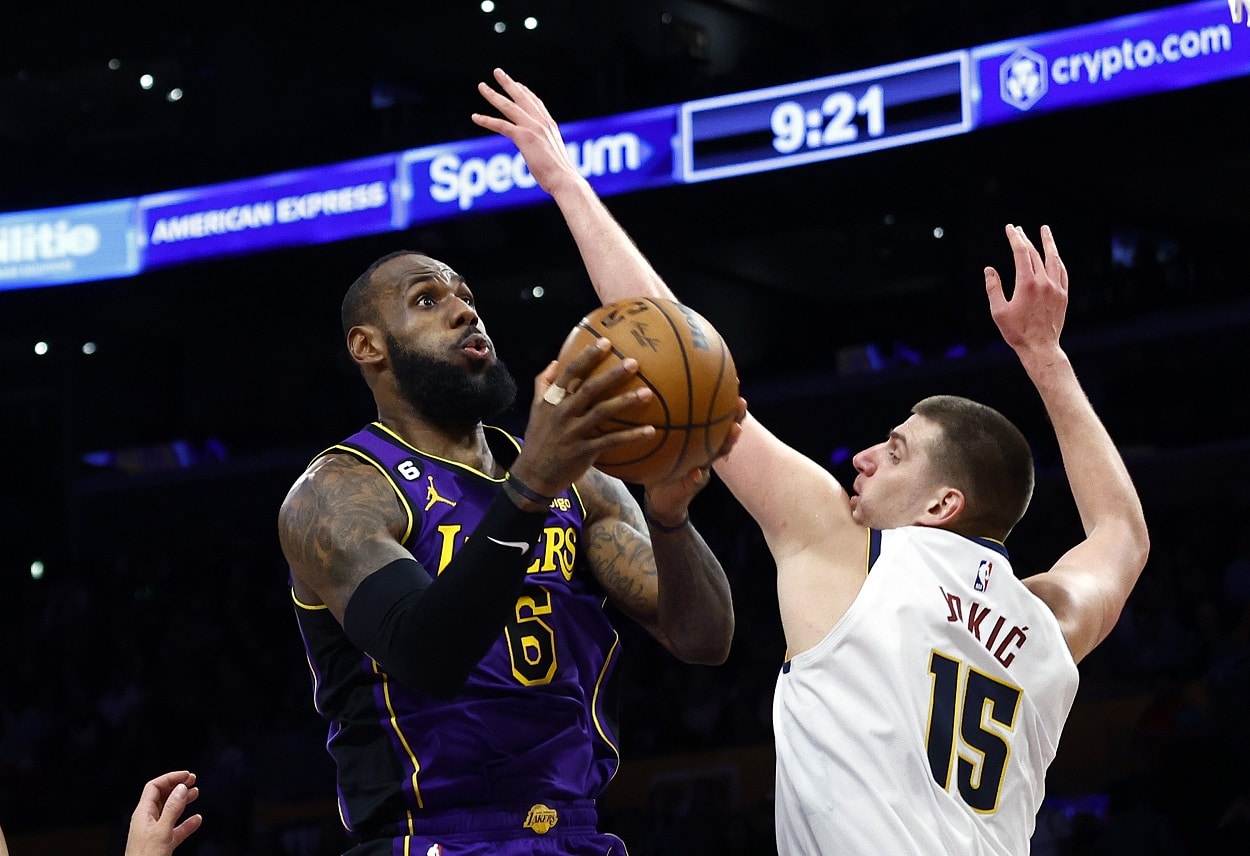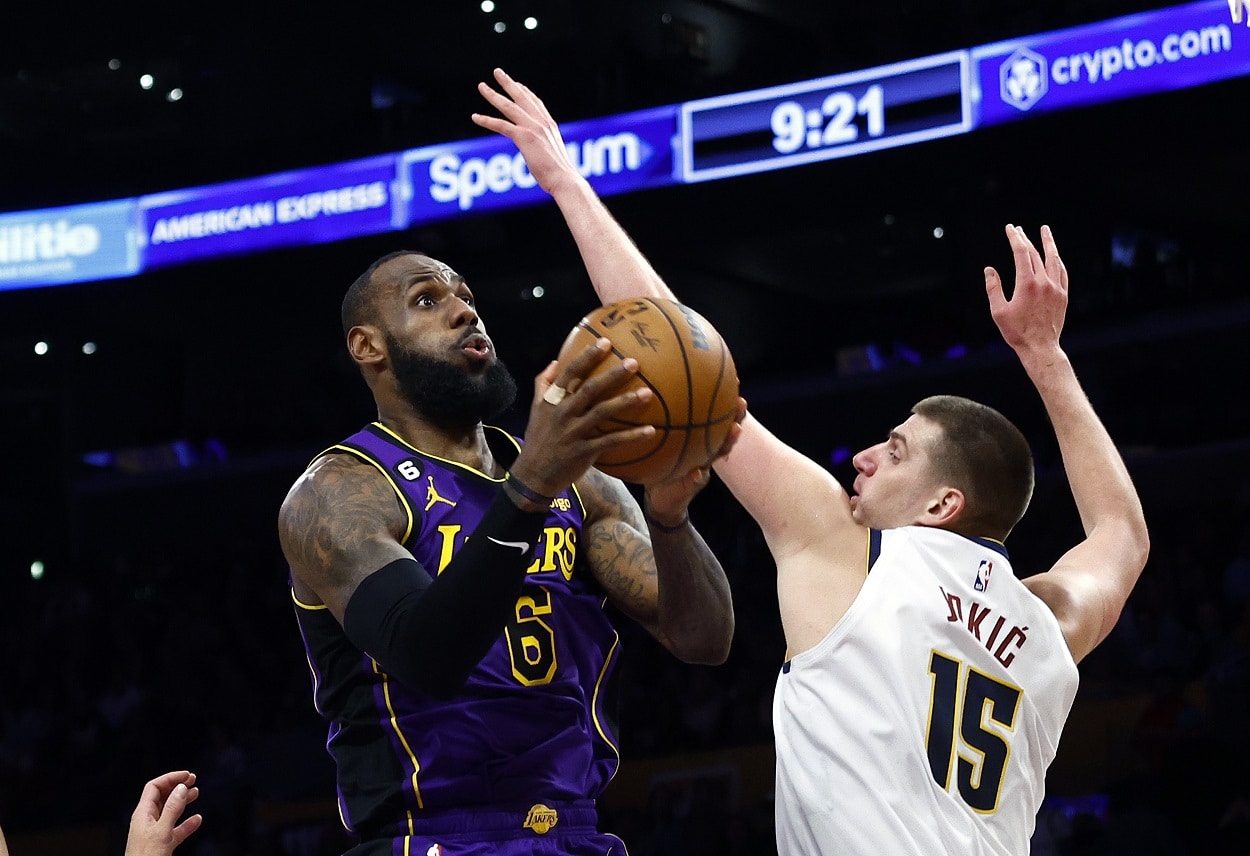 With his 30-point effort on Friday night, LeBron James now has 37,622 regular-season points for his career, putting him 765 behind Kareem Abdul-Jabbar's all-time NBA record of 38,387.
If James continues to stay healthy and maintains his season scoring average of 26.7 points per game, he'll surpass Abdul-Jabbar on Saturday, February 11, when LA visits the Golden State Warriors.
Have thoughts on this topic? Keep the conversation rolling in our comments section below.