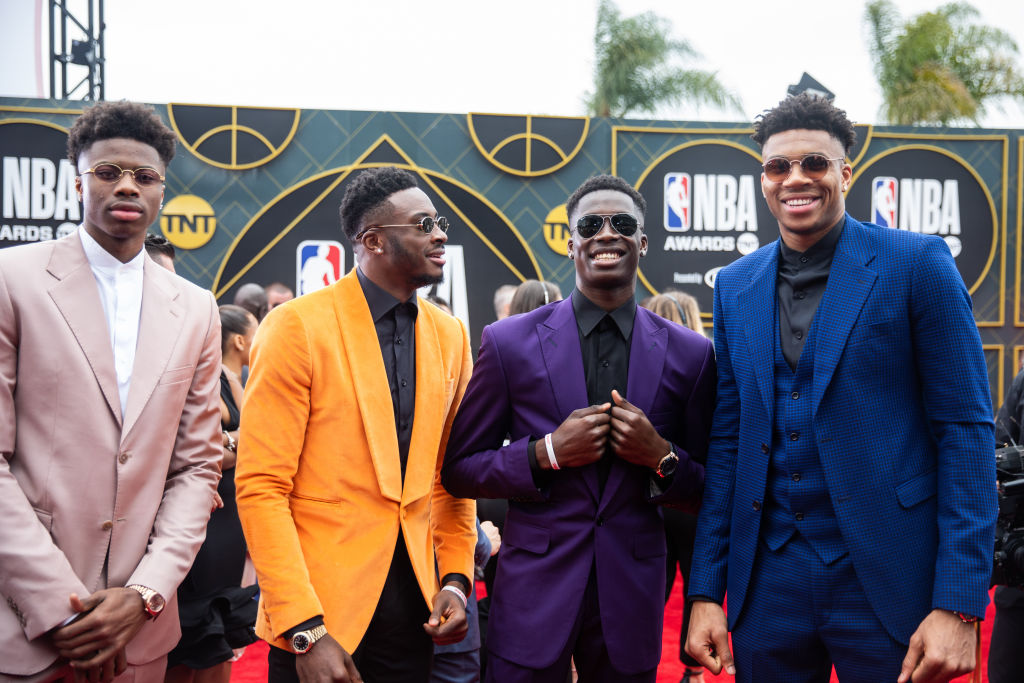 How do Kostas and Giannis Antetokounmpo Compare to Each Other?
The Bucks' Giannis Antetokounmpo is a physical marvel and one of the beste players in the NBA. How does younger brother Kostas compare?
Giannis Antetokounmpo is the current league MVP after he put up a phenomenal 2018–19 season with the Milwaukee Bucks. He averaged 27 points, nearly 13 rebounds and almost six assists per game while leading the Bucks to the No. 1 seed and a 60-win season in the Eastern Conference.

His brother Kostas is now with the Los Angeles Lakers, and fans are speculating that the purple and gold could land the MVP by family association. Today we will look at both players and compare their styles of play.

Physical attributes
Giannis Antetokounmpo stands at 6-foot-11 and weighs 242 pounds. Younger brother Kostas is 6-10 and 200 pounds. Giannis' wingspan is 7-6, while Kostas has a wingspan of 7-2. Both players have used their length to turn into defenders that can alter shots with ease. Giannis wows fans with his offensive game, but he made the NBA All-Defensive team in the 2016-17 and 2018-19 seasons.

Where were they drafted?
Giannis surprisingly fell all the way to No. 15 in the 2013 NBA draft. That draft was full of busts such as Anthony Bennett and Dante Exum, and Giannis fell into the Bucks' lap.

All he has done is become a three-time All-Star, made the All-Defensive team twice and picked up the NBA MVP award in 2019.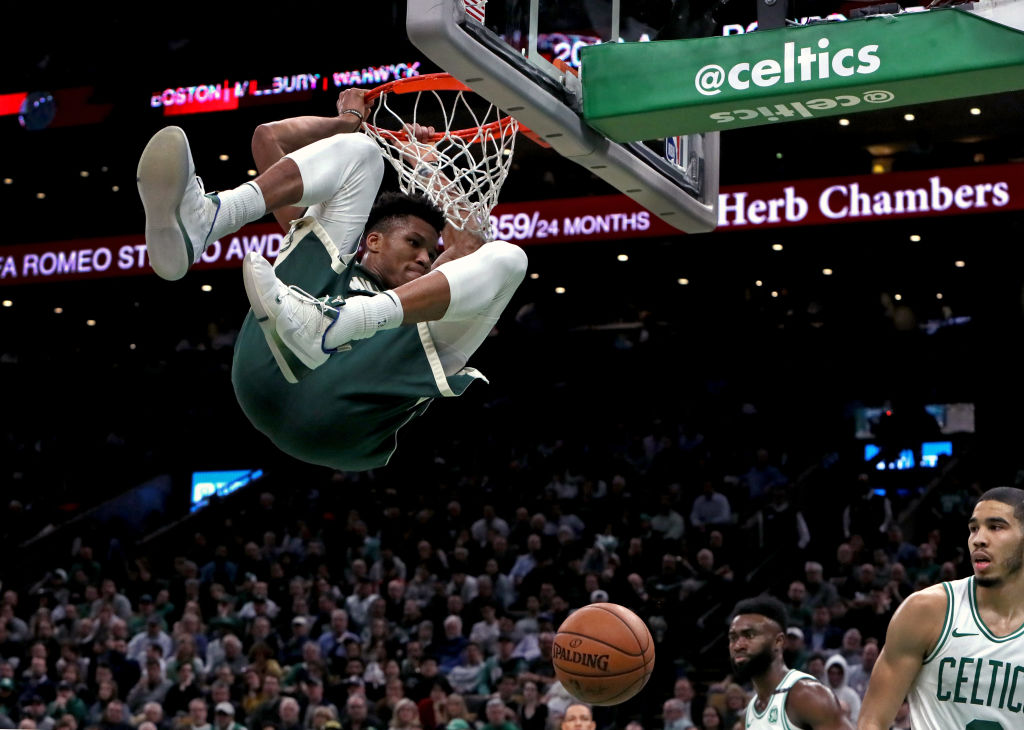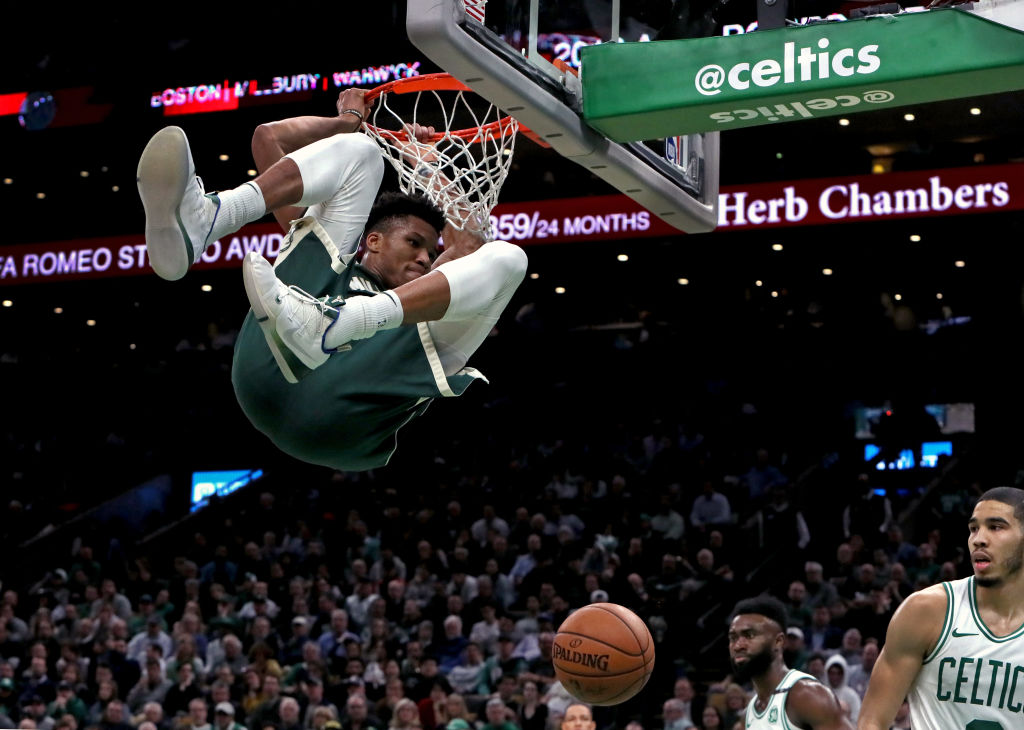 Kostas went No. 60 in the 2018 draft to the Philadelphia 76ers after averaging five points and three rebounds for the Dayton Flyers as a redshirt freshman.

It was very surprising when he declared for the draft because no one viewed him as a first-round pick. He played in the G-league for the Texas Legends, which was the Dallas Mavericks affiliate (Philadelphia traded his rights on draft night). He put up 10 points and six rebounds per game during the 2018–19 season, in over 25 minutes per game.

Kostas played in two games for the Mavericks during the 2018-19 season, but they waived him at the end of the year. The Lakers then claimed him off waivers. 

Who has more potential — Kostas or Giannis Antetokounmpo?
Has Giannis reached his full potential? That is the question Bucks fans will have before the team offers him a supermax contract. We think he can be even better than this season if he can build a reliable 3-point shot. He shot just 25% from behind the arc last season, but if the Greek Freak can get that number up to 35%, we could be looking at the most unique offensive weapon in the league outside of Kevin Durant.
Younger brother Kostas is on a two-way contract with the Lakers, and we think he should see playing time at some point during the 2019-20 season. Partially because we believe his game will improve and partially because the Lakers were riddled with injuries last season and have lost a lot of their young core from the 2018 roster.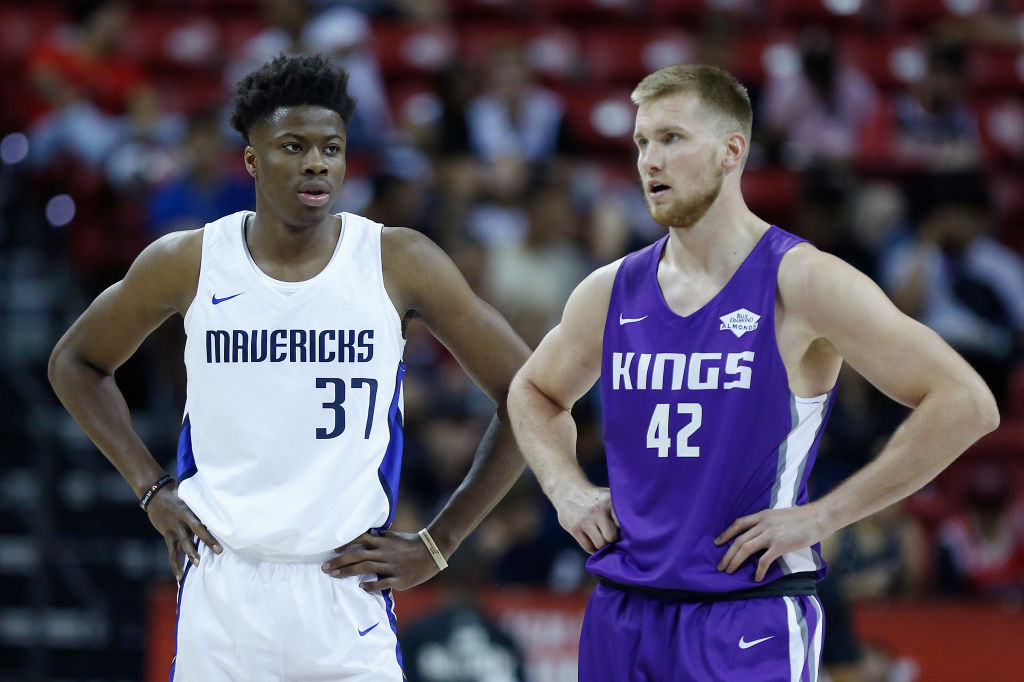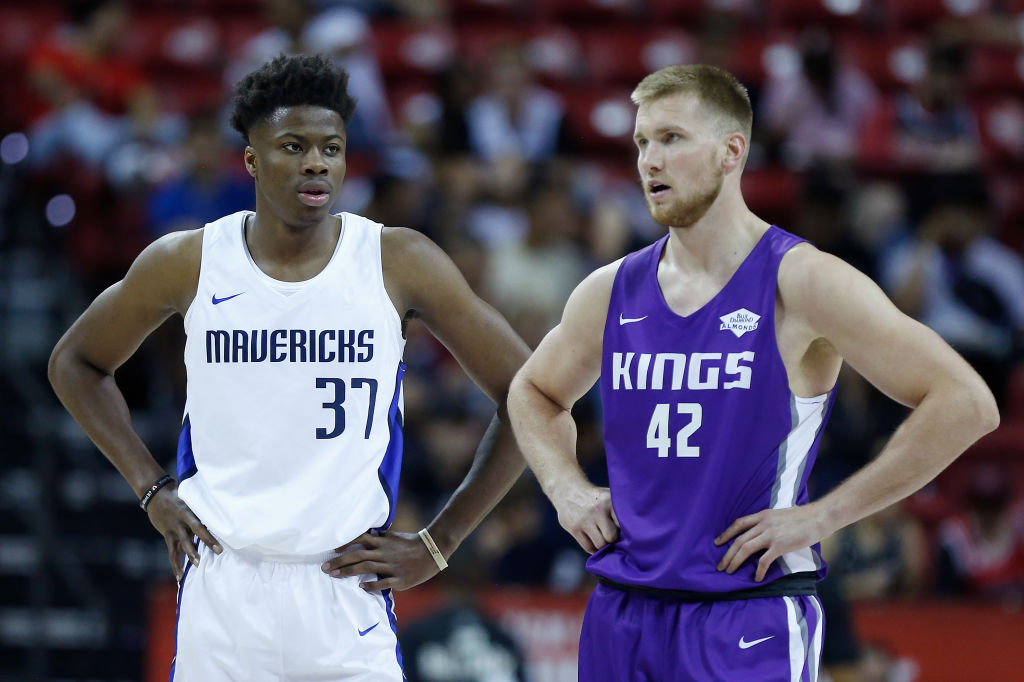 The only thing he needs to work on is his free-throw shooting and playmaking ability, as he averaged less than one assist per game for the Legends last season.

Being a playmaker in an office with LeBron James is of the utmost importance, so if he wants to see any playing time with the Lakers, he will have to get that number up substantially.

Will signing Kostas help the Lakers land Giannis Antetokounmpo? We'll know for sure if Giannis hits free agency in 2021.? We think it would be a bit of a stretch, but we know how much family means to Giannis. We also know how loyal he is to the Bucks organization. If he did leave the team, it would be because they will have failed to make the NBA Finals in each of the next two seasons.