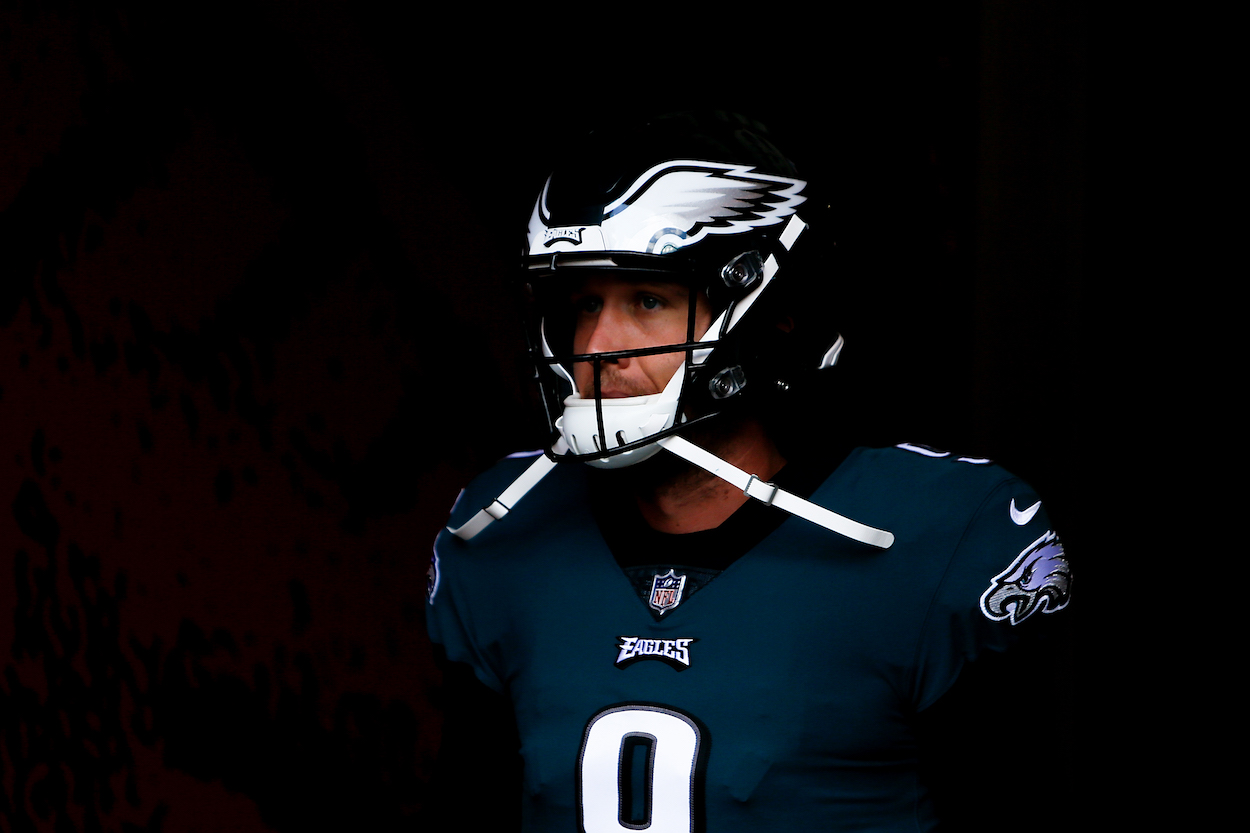 How Many Eagles Players From the 2017 Super Bowl Team Are Still on the Roster?
The Philadelphia Eagles have very few familiar faces from their Super Bowl-winning squad of 2017.
The Philadelphia Eagles' Super Bowl-winning season from 2017 was one for the ages. They entered the season with minimal expectations, lost multiple key starters, and still managed to beat Tom Brady, Bill Belichick, and the New England Patriots on the grandest stage of them all.
Between the Philly Special, blowing out the Minnesota Vikings in the NFC Championship, and Nick Foles winning Super Bowl MVP, 2017 was filled with enough fun memories to last a lifetime.
However, fast forward to 2021, and the Eagles look like a completely different franchise. The ownership and front office are the same, and yet, the Eagles' fall from grace post-Super Bowl happened faster than anyone truly expected. Following the recent Zach Ertz trade, the Eagles' current roster has few familiar faces on it.
The Eagles' offense has three remaining starters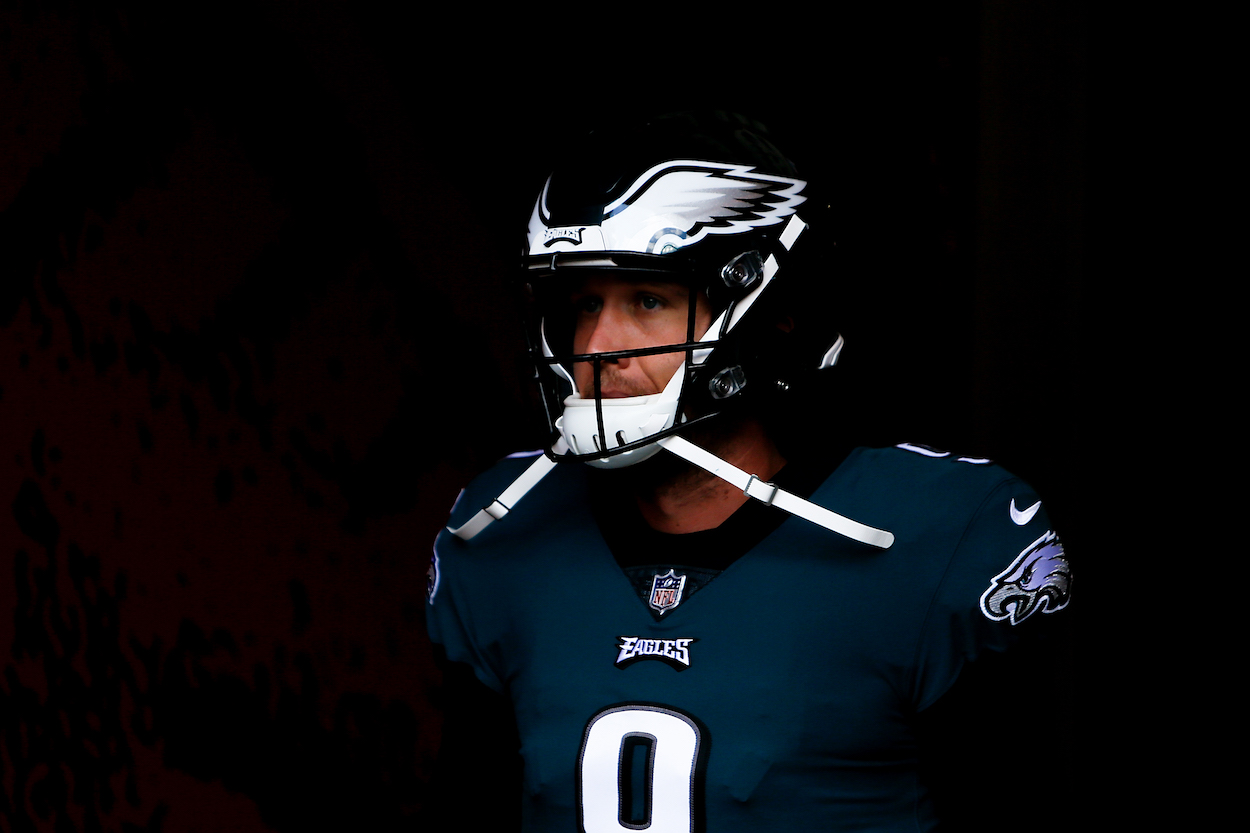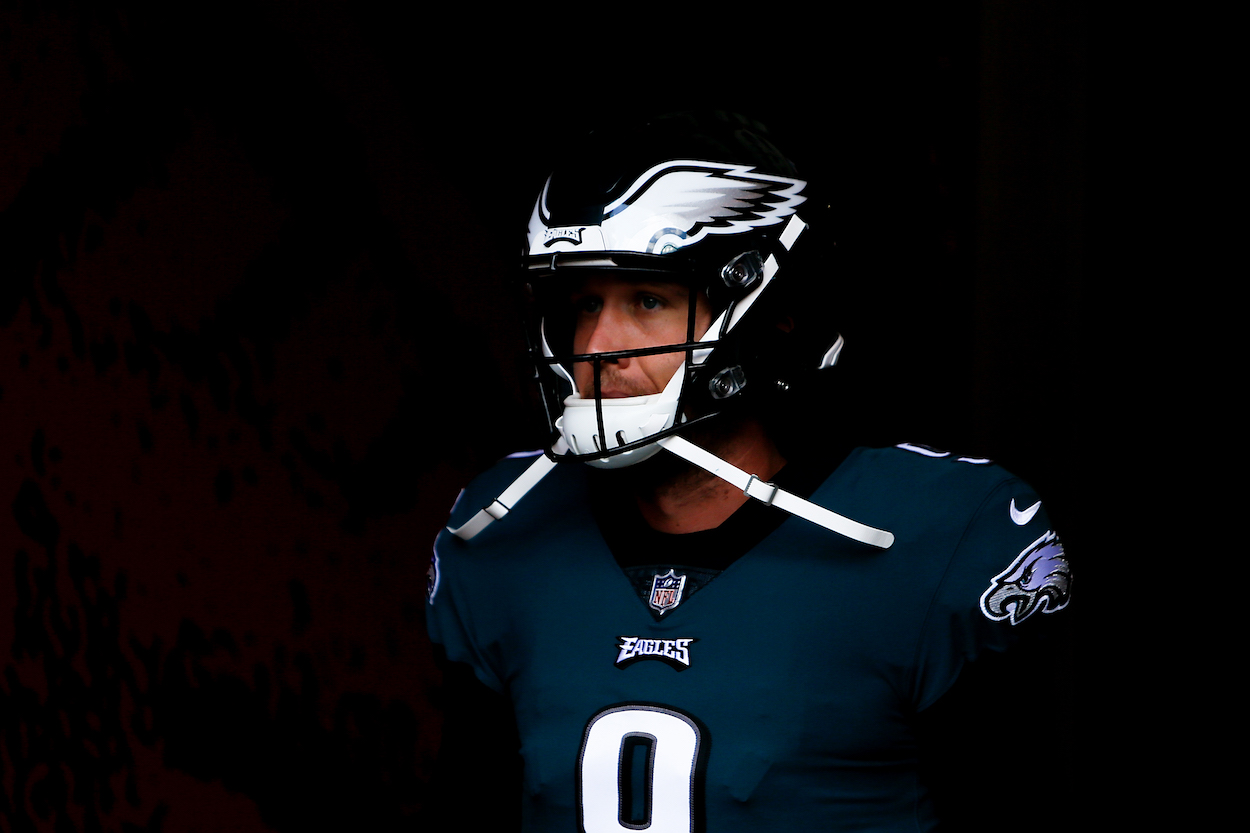 Starting first with the Eagles offense, it's a unit that they completely tore down following the departure of Carson Wentz this past offseason. Jason Kelce, Brandon Brooks, and Lane Johnson are the only three remaining offensive starters from their Super Bowl-winning season.
All three of the Eagles' quarterbacks in 2017 have since been replaced. Wentz was traded, Foles was traded, and career backup Nate Sudfeld departed via free agency this past offseason.
It's a similar story when you get to the running back room. LeGarrette Blount, Jay Ajayi, Corey Clement, and Darren Sproles were all moved off of in some capacity.
Following the Ertz-to-Arizona trade, there's also not a single pass-catcher currently on the Eagles who was there during the Super Bowl. Ertz, Brent Celek, Trey Burton, Alshon Jeffery, Nelson Agholor, and Torrey Smith were the notable tight ends and wide receivers in 2017. All of them are either out of the league or on new teams.
As previously mentioned, the offensive line has a few familiar faces in Kelce, Brooks, and Johnson. However, after that, there are zero carryovers from the 2017 group to now. Key starters Jason Peters, Halapoulivaati Vaitai, and Stefen Wisniewski are no longer in Philadelphia.
The Eagles' defense also has three remaining starters
Flipping over to the Eagles' defense, and it's a near-identical scenario. Three starters are currently on the roster who played in 2017; Brandon Graham, Fletcher Cox, and Rodney McLeod.
2017 first-round pick Derek Barnett is also still currently in Philadelphia. However, he was used as a rotational pass-rusher during the Super Bowl run behind Vinny Curry and Chris Long.
Once you get past the key starters on defense, there are, again, zero carryovers from 2017 to 2021. Key role players Nigel Bradham, Jordan Hicks, Jalen Mills, Timmy Jernigan, Patrick Robinson, Beau Allen, and Mychal Kendricks are all no longer in Philadelphia.
That's brutal.
Why did things go wrong so fast?
If you include kicker Jake Elliott and long snapper Rick Lovato, that brings the total number of 2017 Eagles currently on the roster up to nine.
Nine players. On a 53-man roster.
It's also worth mentioning the Eagles fired head coach Doug Pederson, parted ways with defensive coordinator Jim Schwartz, and lost offensive coordinator Frank Reich to the Colts. Pretty much everyone involved with the Eagles' championship-caliber success is no longer with the organization.
So, why did things go south so quickly? It's tough to say, but most of the blame falls on general manager Howie Roseman's shoulders. Between spotty drafting (selecting Jalen Reagor over Justin Jefferson) and questionably poor roster management (inviting a QB controversy by drafting Jalen Hurts), Roseman helped ensure the Eagles' need for another rebuild soon after the Super Bowl.
You can't hang onto every single player after a Super Bowl win. However, the Eagles had a strong foundation in place that they rushed to break apart for reasons unknown. Now, they have to piece things back together without the faces who helped lead them to glory in the first place.
Like Sportscasting on Facebook. Follow us on Twitter @sportscasting19.