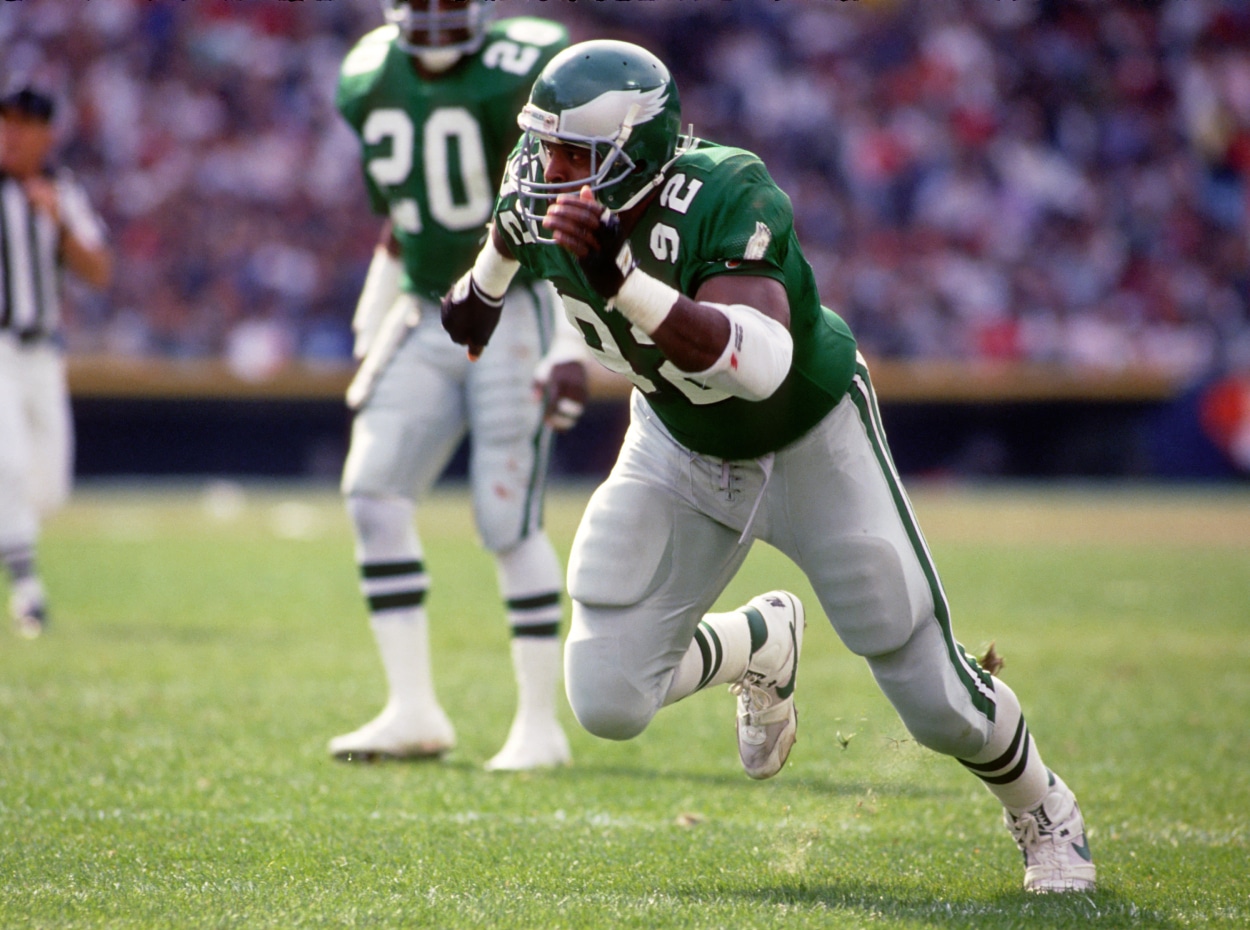 Is Reggie White the Best Defensive Lineman in Both Philadelphia Eagles and Green Bay Packers History?
Could Reggie White be the best defensive lineman in team history for the Philadelphia Eagles and the Green Bay Packers?
Known as the "Minister of Defense," Reggie White might be the greatest player in Philadelphia Eagles history. At 6-foot-5, 291 pounds, White was powerful and quick as a defensive end, striking fear in quarterbacks during his eight seasons with the Eagles.
White then repeated the process with six more Pro Bowl seasons with the Green Bay Packers. There, he played a significant role in earning the lone Super Bowl of his career. While he's easily the greatest defensive lineman in Eagles history, could the same be said about his time in Green Bay?
Reggie White dominated from the start with the Philadelphia Eagles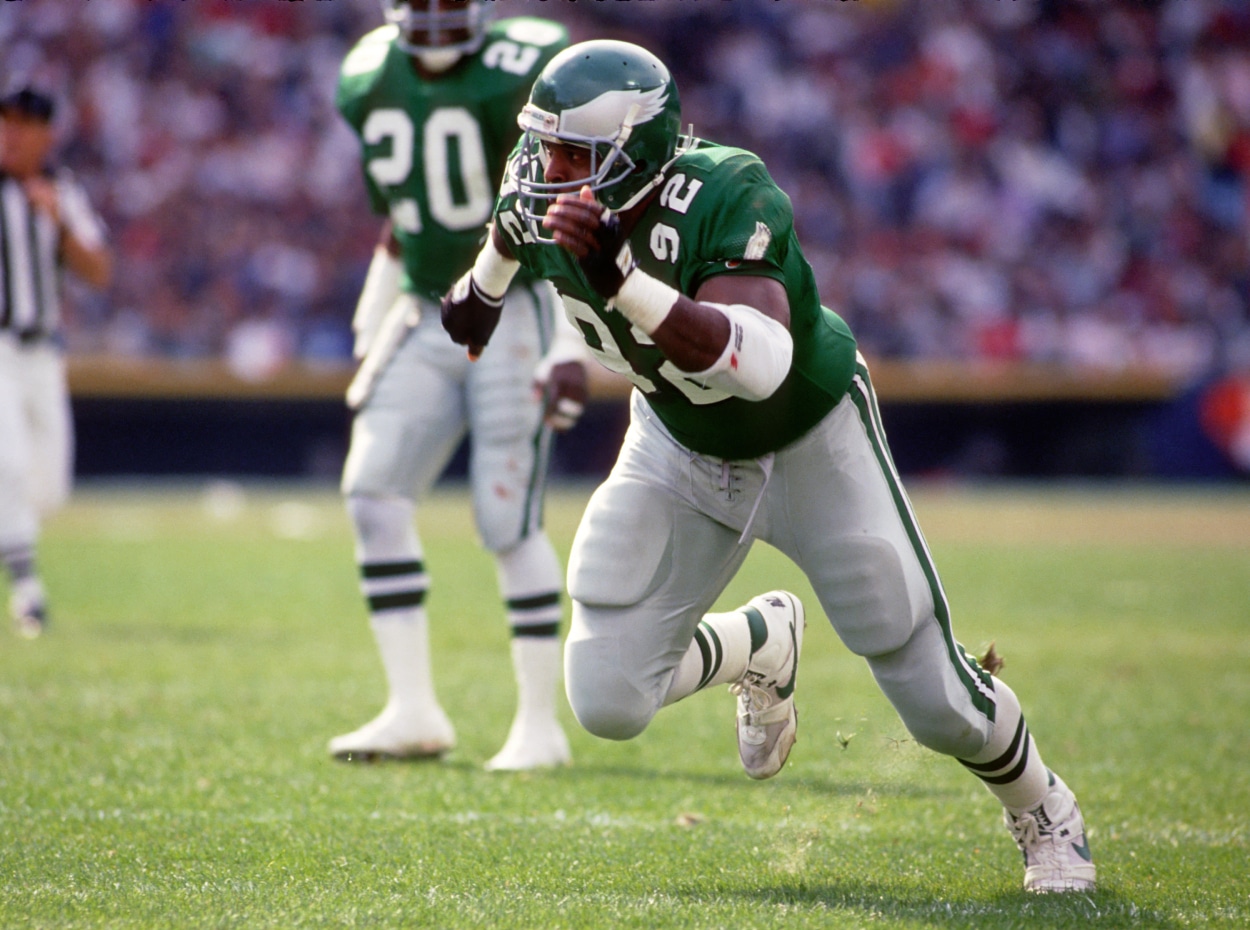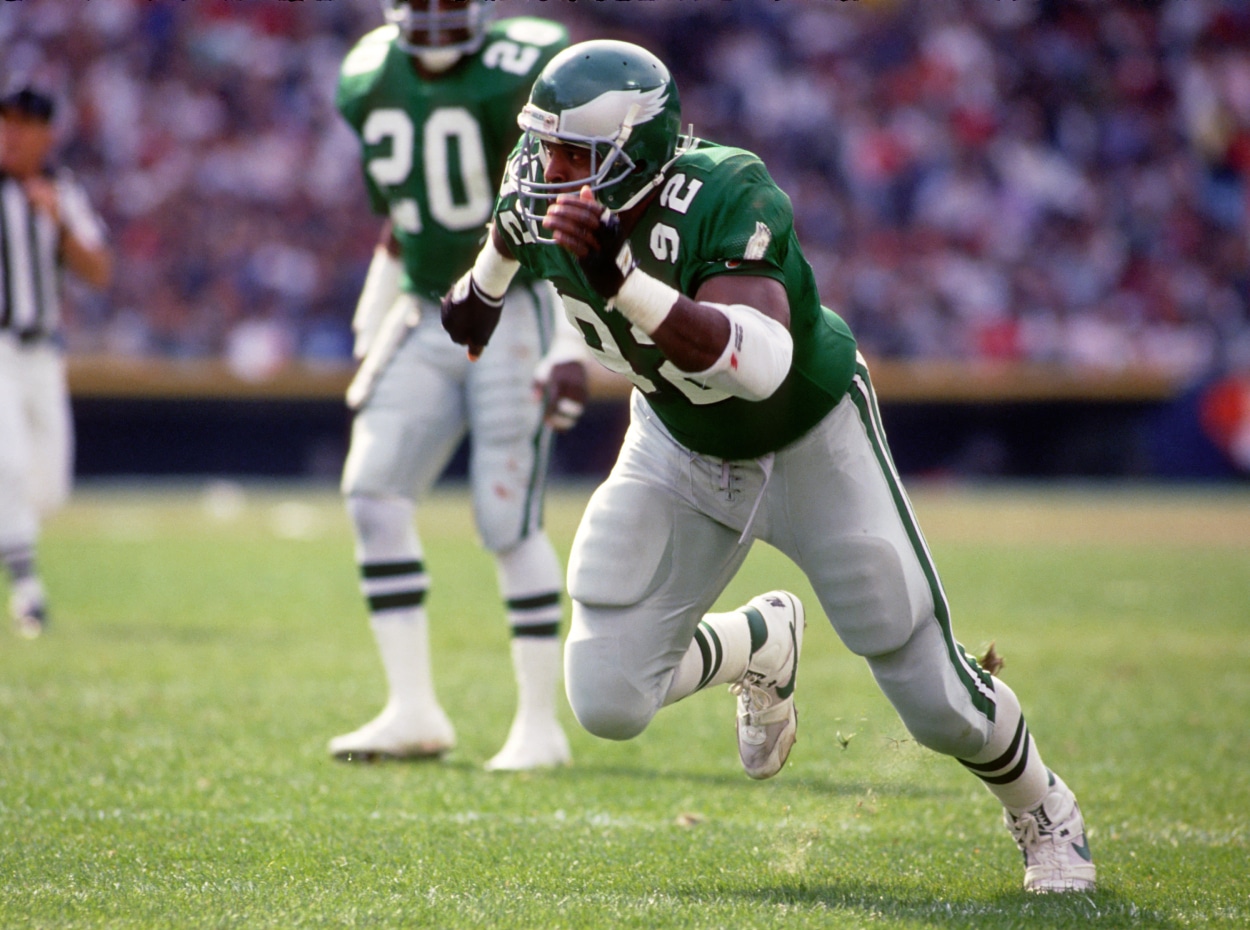 After a stellar college career at the University of Tennessee, White signed with the Memphis Showboats of the USFL, allowing him to remain in Tennessee. The USFL folded after two seasons, and the Eagles bought White out of his Memphis contract.
In his rookie year in the NFL, White started 12 of the 13 games he played and racked up 13 sacks and 100 tackles. Signing late forced him to miss the first three games of the year, but he still managed to finish second in the Defensive Rookie of the Year voting.
In his second season with the Eagles, he made the first of 13 straight Pro Bowl seasons and the first of six straight All-Pro seasons. In 1986, he finished with 18 sacks and 98 tackles. For the next two years, he led the NFL in sacks, racking up a career-high 21 and earning Defensive Player of the Year in 1987. In that '87 season, he played 12 games because the NFL strike wiped out Week 3 and used replacement players the following three weeks.
In '88, he had a league-high 18 sacks and a career-high 133 tackles. With Philadelphia, White never had a year with single-digit sacks. His lowest total came in 1989 when he finished with 11 to go along with 123 tackles.
In September, The Philadelphia Inquirer named White the greatest Philadelphia Eagles player of all time. He finished his Eagles career with 124 sacks in 121 games.
Is White the best defensive lineman in Packers history?
While it's a safe bet White is the greatest defensive lineman in Eagles history, can the same be said about his time in Green Bay? White began his Packers career at the age of 32. Despite the mileage on his body, he still had two All-Pro seasons and six Pro Bowls in six seasons. In his first year after signing a free-agent deal with the Pack, he took down the quarterback 13 times.
In Super Bowl 31, White made his mark by setting a Super Bowl record with three sacks in a victory over the New England Patriots. That was the only championship White ever earned at any level. In 1998, at age 37, White recorded 16 sacks and earned his second Defensive Player of the Year honor.
In Green Bay, White has some competition for being the best defensive lineman in history. The biggest competitor is Willie Davis. Davis played during an era when sacks weren't an official statistic, although Pro Football Reference lists him with 99.5 in his 10 years with the team. That gives him the all-time lead in Packers history ahead of linebacker Clay Matthews, who is the "official" leader with 83.5. Sacks didn't become official until the 1982 season.
According to Pro Football Reference, Davis, a five-time All-Pro and five-time Pro Bowler, had a season-high 14.5 sacks in 1964. Davis was inducted into the Pro Football Hall of Fame in 1981.
White also gets competition from Ezra Johnson, who has 82 sacks during his Green Bay days, according to Pro Football Reference. Johnson played for the Packers for 11 years, from 1977 to 1987. It's estimated he had 17.5 sacks in 1978, his lone Pro Bowl season.
Many might give the nod to Davis as Green Bay's best defensive lineman in history, but an argument can certainly be made for White.