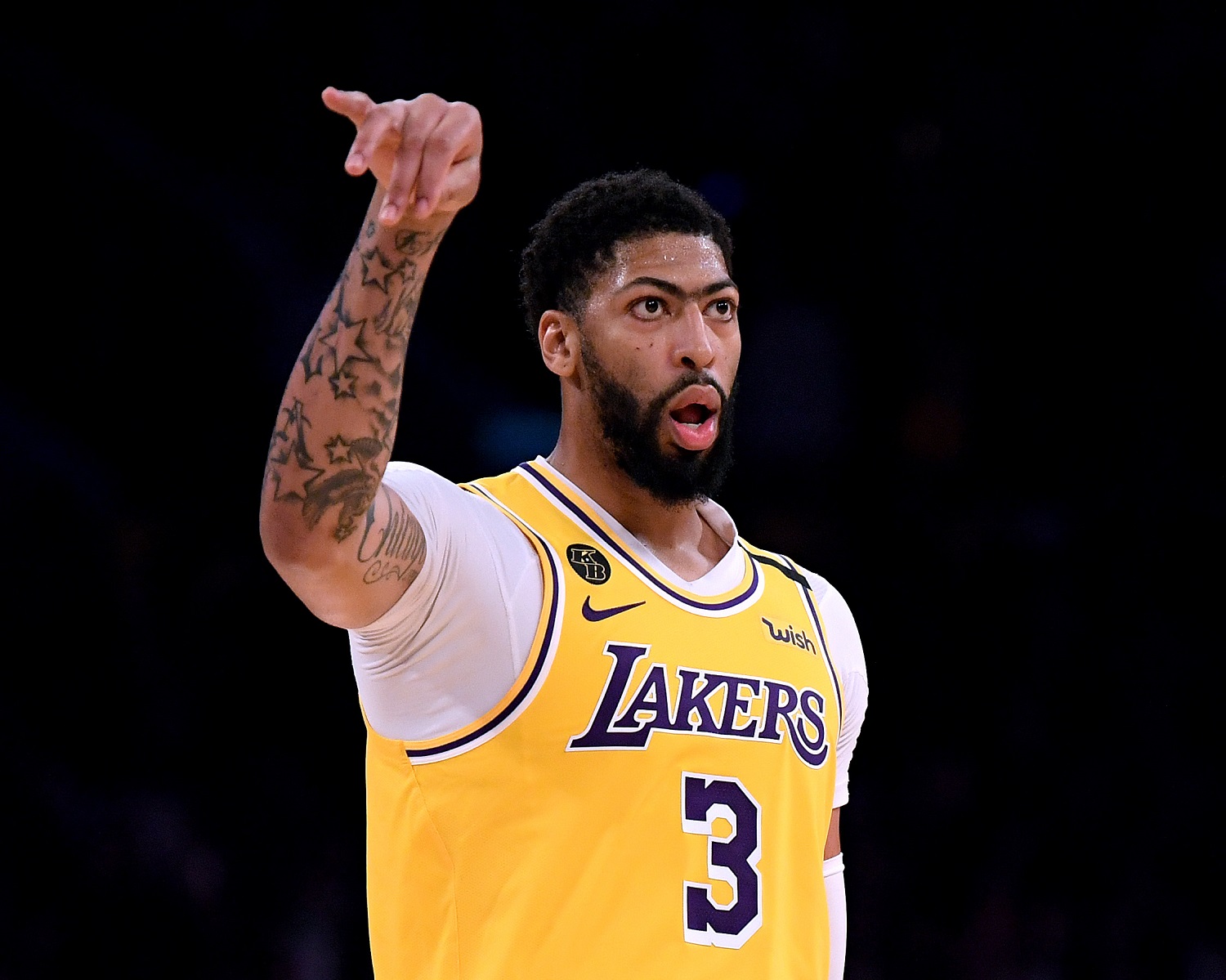 It Might Sound Crazy but Anthony Davis Might Actually Be Underrated
Los Angeles Lakers star Anthony Davis often isn't included in the conversation of "the best player in the NBA," and it doesn't make sense.
For the first time in a decade, the Los Angeles Lakers will be the No. 1 seed in the Western Conference playoffs following a 116-108 win over the Utah Jazz on Monday night. Anthony Davis had a monster outing, scoring 42 points on 13-for-27 shooting, including 4-for-8 from beyond the arc, and adding 12 rebounds, four assists, three steals, and a block. LeBron James chipped in with 22 points, nine assists, and eight rebounds.
Yes, the MVP candidate that nearly had a triple-double "chipped in." That's how good Anthony Davis is and has been all year for the Lakers. But for some reason, his name has rarely been mentioned in the MVP conversation, even though he's leading the Lakers in scoring and rebounding and has been their best player since the season resumed.
Furthermore, Anthony Davis really needs to start being included in more conversations concerning just who the best basketball player on the planet is because he's right there.
Anthony Davis has been an absolute stud for a long time
Anthony Davis might be getting more attention these days simply because he plays for the Lakers but he's been an absolute stud for a long time. In his one year at Kentucky, he led the Wildcats to a national championship and was named the Most Outstanding Player of the 2012 NCAA Tournament, just the fourth freshman in history to earn that honor. Davis won every single major National Player of the Year award there is to win and also won several Defensive Player of the Year honors by leading the NCAA in blocks.
Anthony Davis was the easy choice for New Orleans, then still the Hornets, in the 2012 NBA draft and he's been a star in the league since day one. In seven seasons in the Big Easy, Davis was a six-time All-Star and set the NBA All-Star Game scoring record in 2017 with 52 points, which obviously earned him the MVP trophy. He was an All-NBA First Team selection three times, an All-Defensive selection on three occasions, and led the league in blocks three times as well. Over those seven seasons in New Orleans, he averaged 24.1 points, 10.4 rebounds, 2.4 blocks, and 1.4 steals.
But do you know how many times Anthony Davis finished in the top five of the NBA MVP vote? Twice. He finished fifth in 2015 and third in 2018 and has never received one first-place vote.
His overall skill set, including his defense, sets him apart from so many others
Unlike some of the players that have received more attention and earned more accolades, including MVP trophies, there's nothing that Anthony Davis can't do on a basketball court. He can post up and score. He's 6'10" and can shoot the three. He can handle the ball and is an extremely underrated passer, both on the perimeter and on the block. But what sets Davis apart is that he actually cares about playing defense.
Here's a fun fact for you. In total, Kevin Durant, Stephen Curry, Russell Westbrook, and James Harden have a combined ZERO All-Defensive selections. Curry did lead the league in steals in 2016 so he has to get credit for that but he's always going to be known as a scorer. But the NBA is full of guys that can score. Are those guys mentioned above elite players? Absolutely. But, overall, are they better than Anthony Davis? You certainly have to think twice about that. In case you missed the theme, those are the guys that won the MVP in the five-year span from 2014 to 2018.
What set guys like Michael Jordan and Kobe Bryant apart and what sets guys like LeBron James, Giannis Antetokounmpo, and Kawhi Leonard apart is their ability to play at a high level on both ends of the floor, which Anthony Davis does each and every night. It's why he's likely to win Defensive Player of the Year this season and should be part of the MVP discussion as well.
Anthony Davis should be in the MVP conversation this season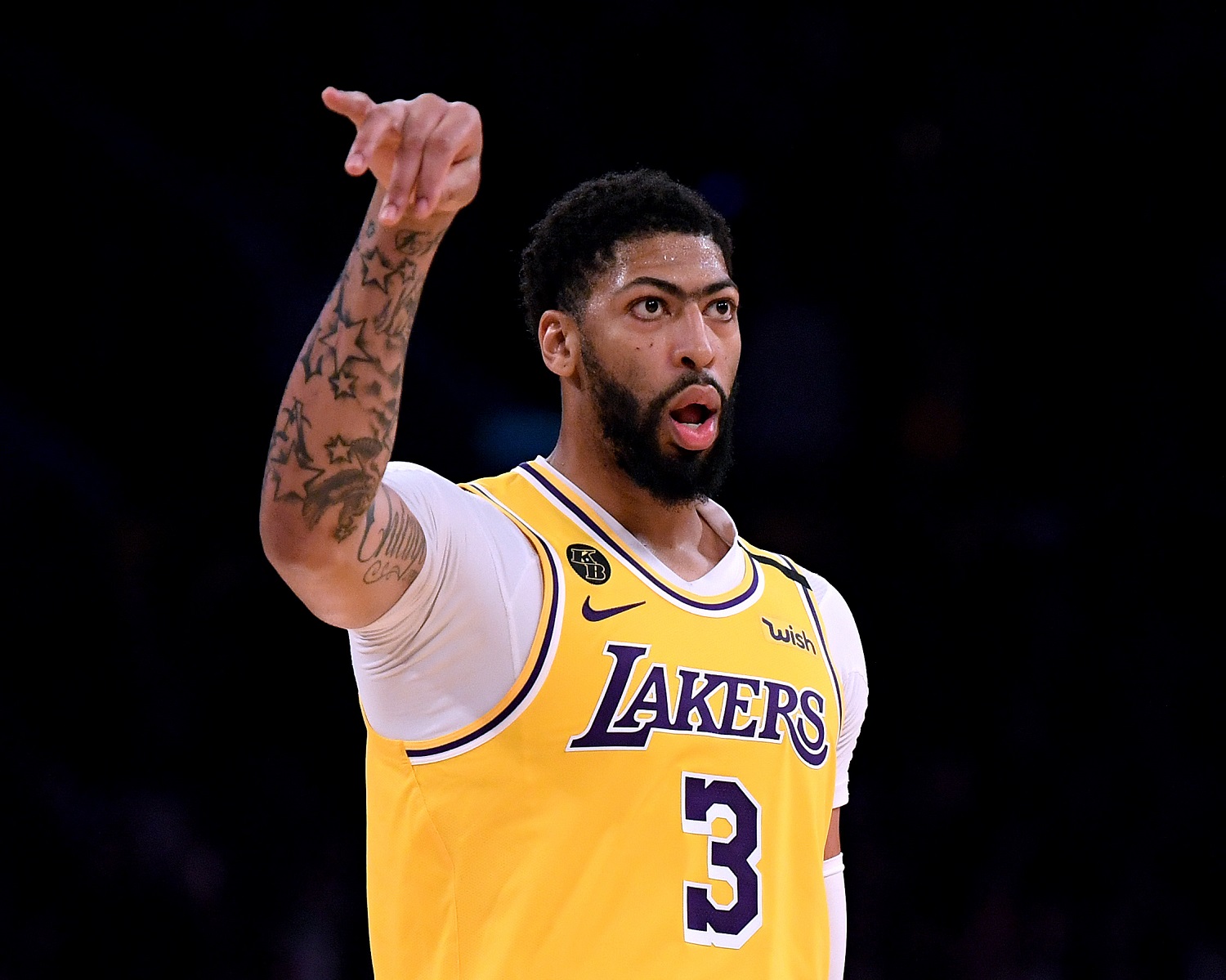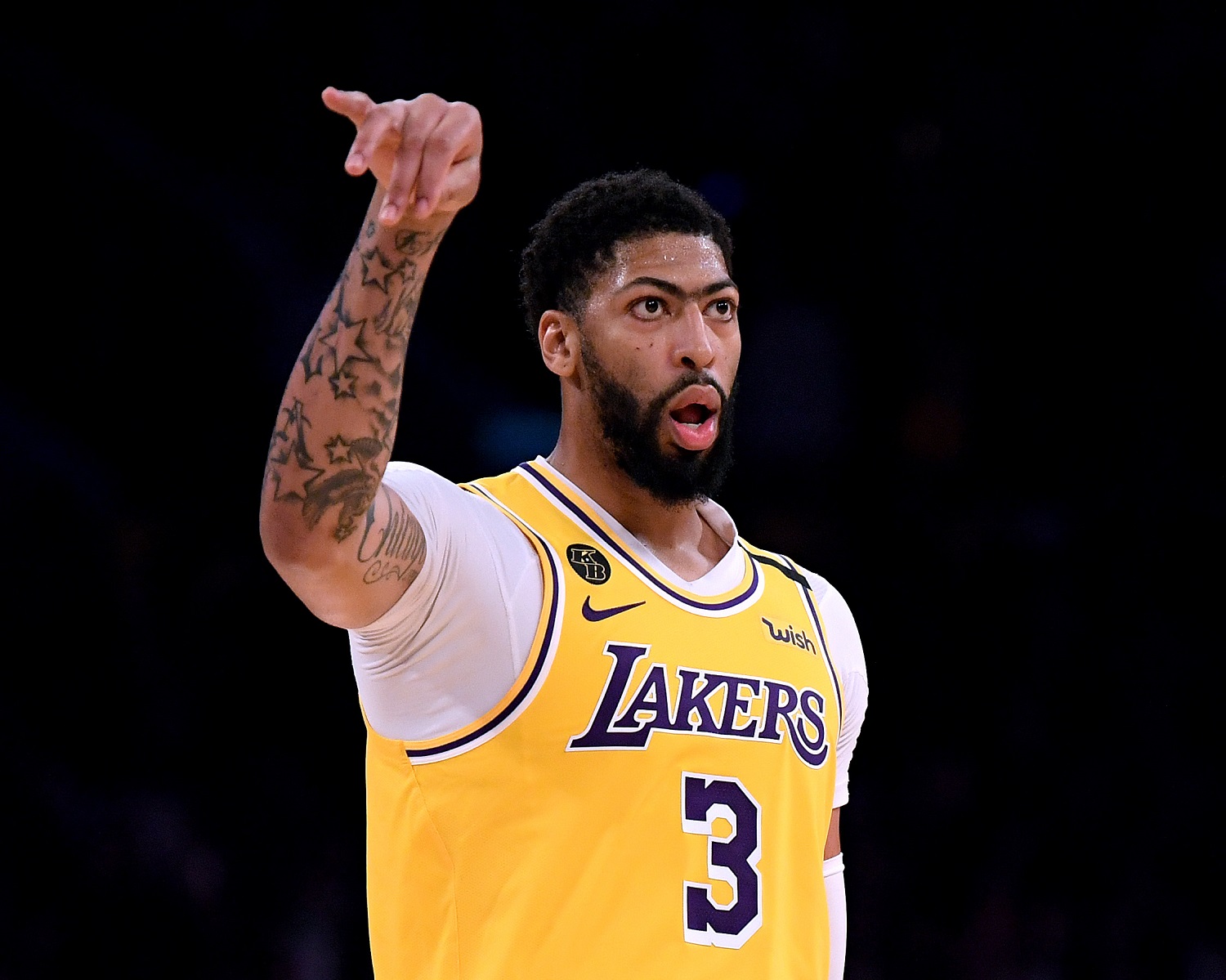 Pretty much every single NBA MVP conversation in recent weeks and months has been about LeBron and Giannis. Anthony Davis himself recently weighed in and obviously picked his teammate because he's just too humble to say anything about himself. And make no mistake, AD should be in that conversation. He's had a spectacular season for the Lakers, averaging 26.8 points, 9.4 rebounds, 3.2 assists, 2.4 blocks, and 1.5 steals. How does someone with those types of numbers get left out of the MVP conversation?
Yes, LeBron and Giannis are both having incredible seasons but the fact that Davis' name doesn't even come up is criminal. And you know how everyone talks about what a great shooter Giannis is for being as tall as he is? Anthony Davis has been a better three-point shooter (34.3% to 30.8%) than Giannis and is a miles better at the foul line (84.9% to 63.3%).
Don't get this twisted. Nobody is saying that Anthony Davis is the best basketball player on the planet. But he just might be and he at least deserves to be included in the conversation. It's weird to say it this way but it sometimes feels as if Anthony Davis is underrated. The talking heads are always discussing LeBron and Giannis and Curry and Harden and Westbrook and Davis simply gets left out a lot of the time.
Perhaps leading the Lakers to a 17th NBA title will open a few more eyes to just how phenomenal Anthony Davis really is.
All stats courtesy of Basketball-Reference