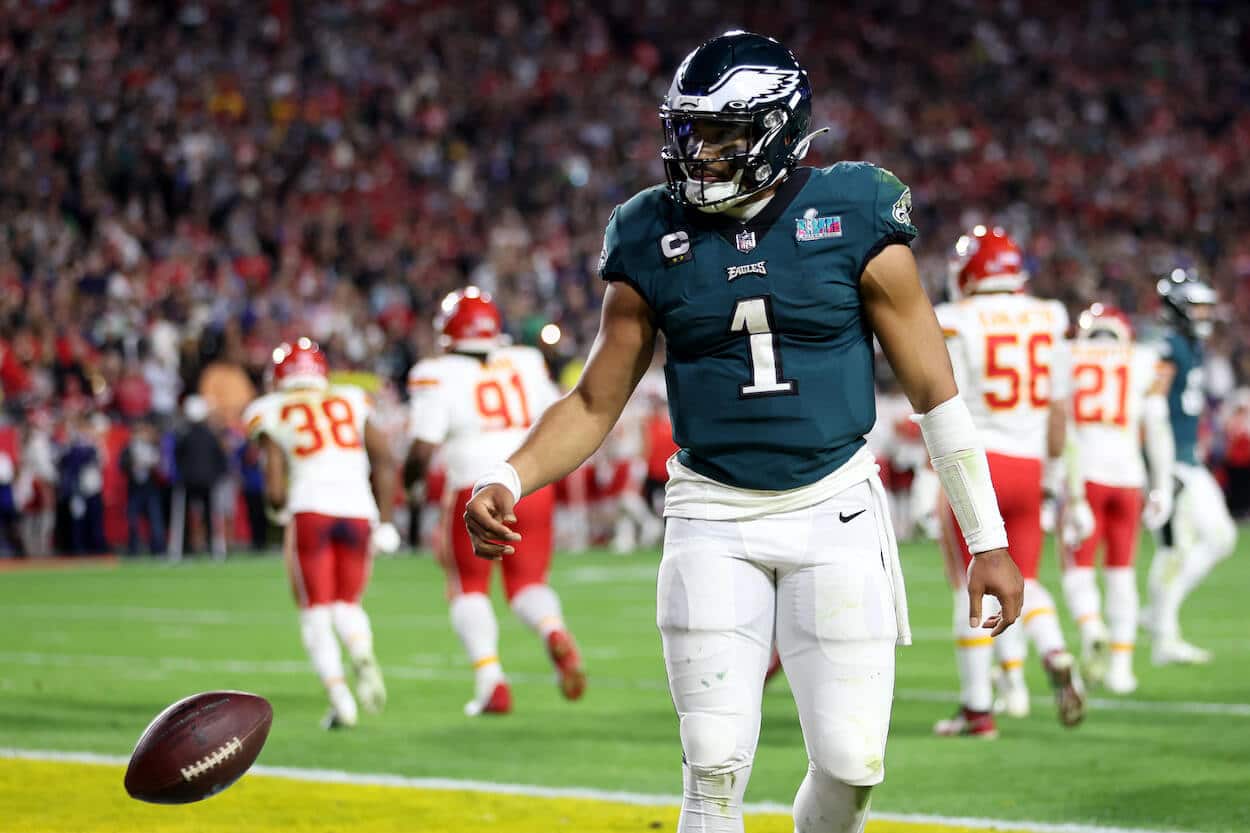 Jalen Hurts' Brilliant Super Bowl Performance Backed the Eagles Into a $50 Million Corner
Jalen Hurts could be in for a massive payday this offseason.
Before the 2022-23 NFL season began, Jalen Hurts was considered a mediocre quarterback who hadn't yet proven he deserved a massive contract extension. That's a much different story today, as the QB led the Philadelphia Eagles to a 14-1 record in 15 starts, reached the Super Bowl, and finished runner-up to Patrick Mahomes in the MVP race.
The Eagles may have fallen short in Super Bowl 57, but not because of Hurts. The 24-year-old played the best game of his young NFL career on the biggest stage in football, and now he's backed the Eagles into a $50 million corner.
Jalen Hurts proved in Super Bowl 57 he deserves a contract extension
The Eagles lost Super Bowl 57 in agonizing fashion, but there is one positive the team can take from Sunday night.
Philadelphia has itself a franchise quarterback.
Hurts, who was brilliant all year for the Eagles, saved his best performance for last. The QB completed 27 of his 38 pass attempts for 304 yards and a touchdown. He also added 70 yards on the ground and three rushing scores.
This was nothing new for Hurts. He was one of the most efficient passers in the NFL all season, and he's proven to be the most unstoppable rushing QB in the league. As for the intangibles, Hurts is a proven leader, a hard worker, and a relentless competitor to pair with his impressive development as a passer.
Hurts has everything you want in a franchise QB, and the Eagles need to lock him into a contract extension before it's too late.
Jalen Hurts has backed the Eagles into a $50 million corner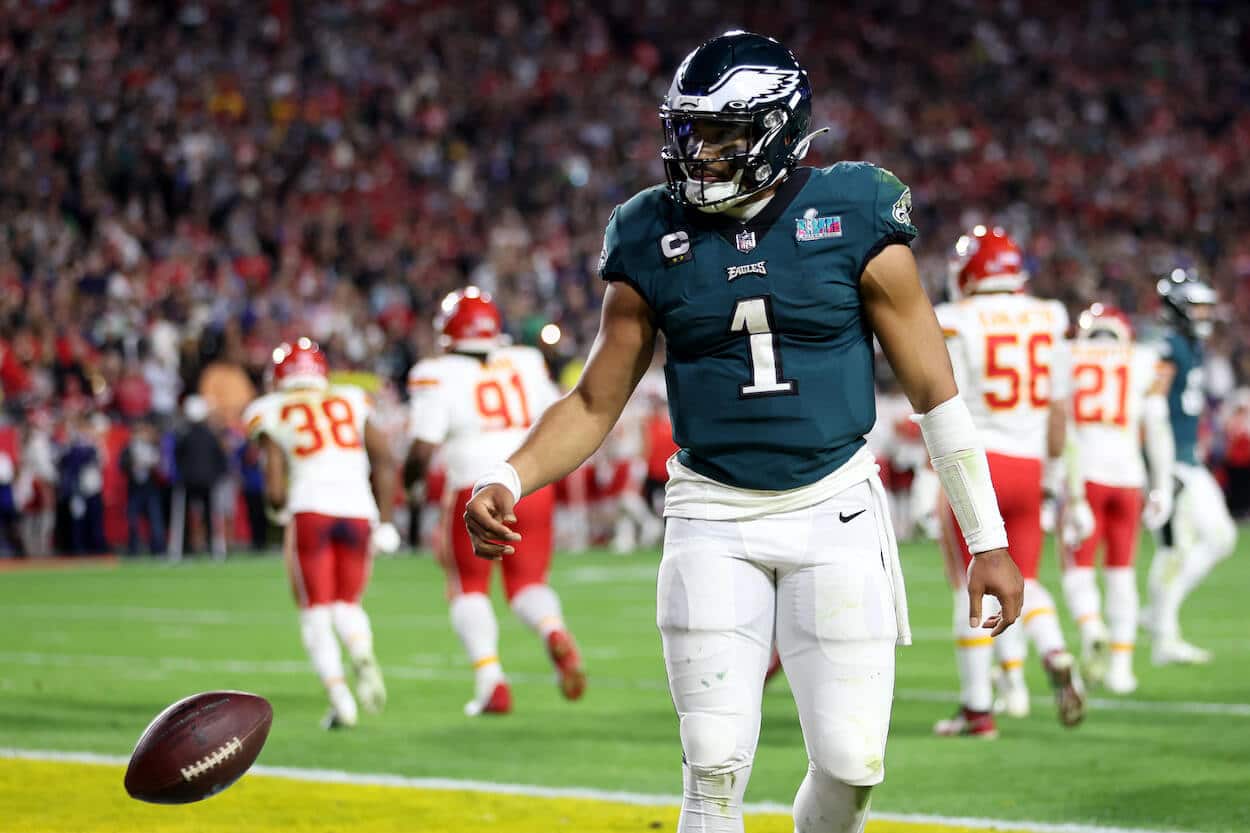 The Eagles are about to enter a crucial offseason for the franchise. Hurts, who has one year remaining on his rookie deal, is now eligible to sign a contract extension. Considering how much money teams are throwing at elite quarterbacks (and even non-elite QBs) nowadays, Hurts is going to command a massive payday.
According to Dan Graziano of ESPN, the Eagles know Hurts' price tag has likely risen to "$50 million a year or more." Joe Burrow, Justin Herbert, and Lamar Jackson can also sign lucrative contract extensions this offseason, which could inflate Hurts' value even more.
That's why Eagles general manager Howie Roseman must act quickly. Every new QB deal that gets signed will change the value of the position. The Eagles need to be the ones to set the market and lock Hurts into a team-friendly deal as soon as possible.
It's hard to build a loaded roster with $50 million going to one player every year, but it's even harder to find a top-tier quarterback. The Eagles have one, and it's time to pay up.