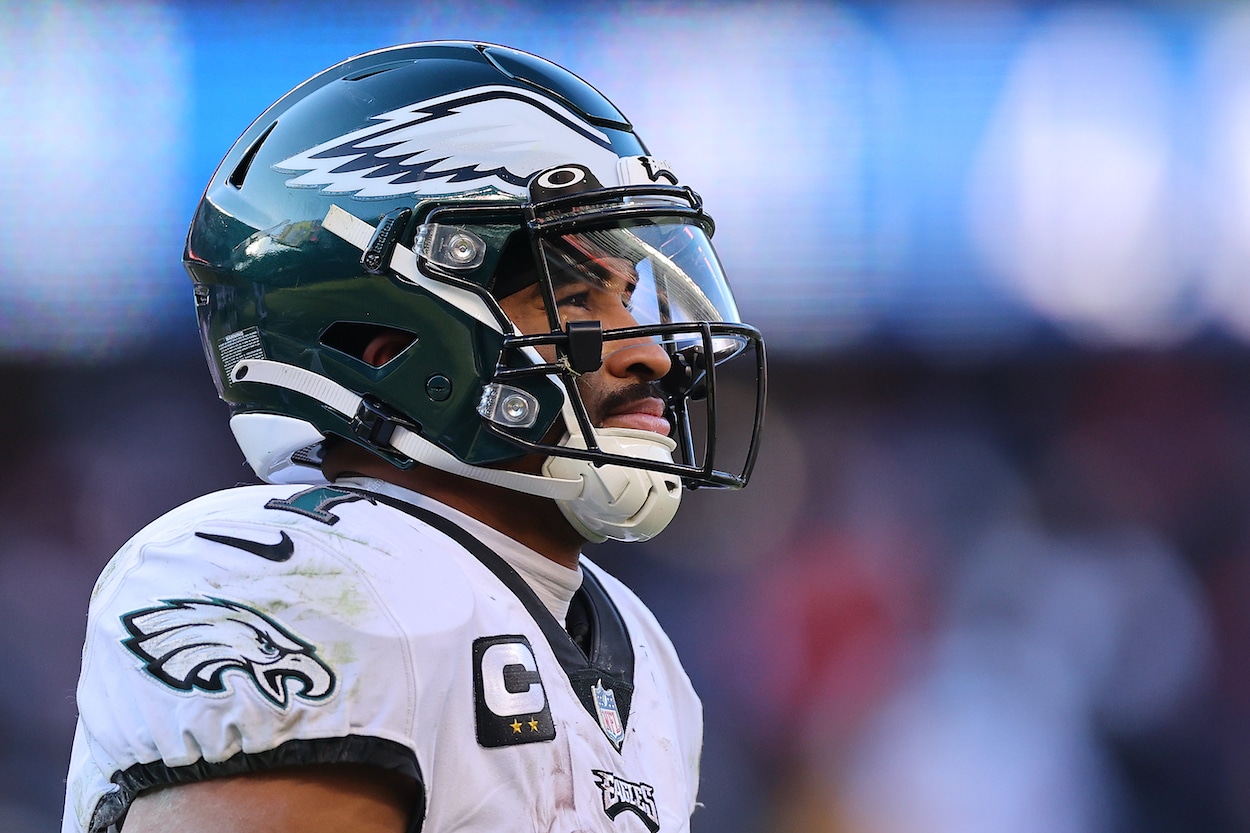 Jalen Hurts Injury: What Is the Typical Shoulder Sprain Recovery Time for NFL Players?
How many games will Jalen Hurts miss with his shoulder sprain?
Philadelphia Eagles fans saw their lives flash before their eyes Monday morning when reports emerged that Jalen Hurts suffered a shoulder injury in Sunday's win against the Chicago Bears. Luckily, though, Hurts avoided the worst-case scenario. The star quarterback was diagnosed with a sprained right shoulder, which isn't expected to be a long-term injury.
So, what is the typical shoulder sprain recovery time for NFL players, and how many games is Jalen Hurts going to miss?
Jalen Hurts injury: Eagles QB suffered a shoulder sprain against the Bears
On Monday afternoon, one day after the Eagles handled the Chicago Bears to move to 13-1, some terrifying rumors started circulating on the always-trustworthy Twitter machine. Unfounded reports from questionable sources said Hurts broke his collarbone and won't be available for the rest of the season.
After the flashbacks of Carson Wentz in 2017 subsided for Eagles fans, reliable sources finally sorted out the false rumors. Adam Schefter of ESPN first reported in a tweet that Hurts suffered a sprained right shoulder, not a broken collarbone, during Sunday's game. Schefter added that the MVP candidate is "uncertain" to play this Saturday against the Dallas Cowboys, but the Eagles "don't believe this is a long-term injury."
All of the information that has come out since the initial injury announcement has been rather vague. Hurts isn't expected to play this week, but he hasn't been ruled out yet. The QB could miss the rest of the regular season, but he should be 100% healthy by the playoffs.
Truthfully, we don't know the full extent of Hurts' injury or when he'll be back. We sure can make an educated guess, though.
What is the typical shoulder sprain recovery time?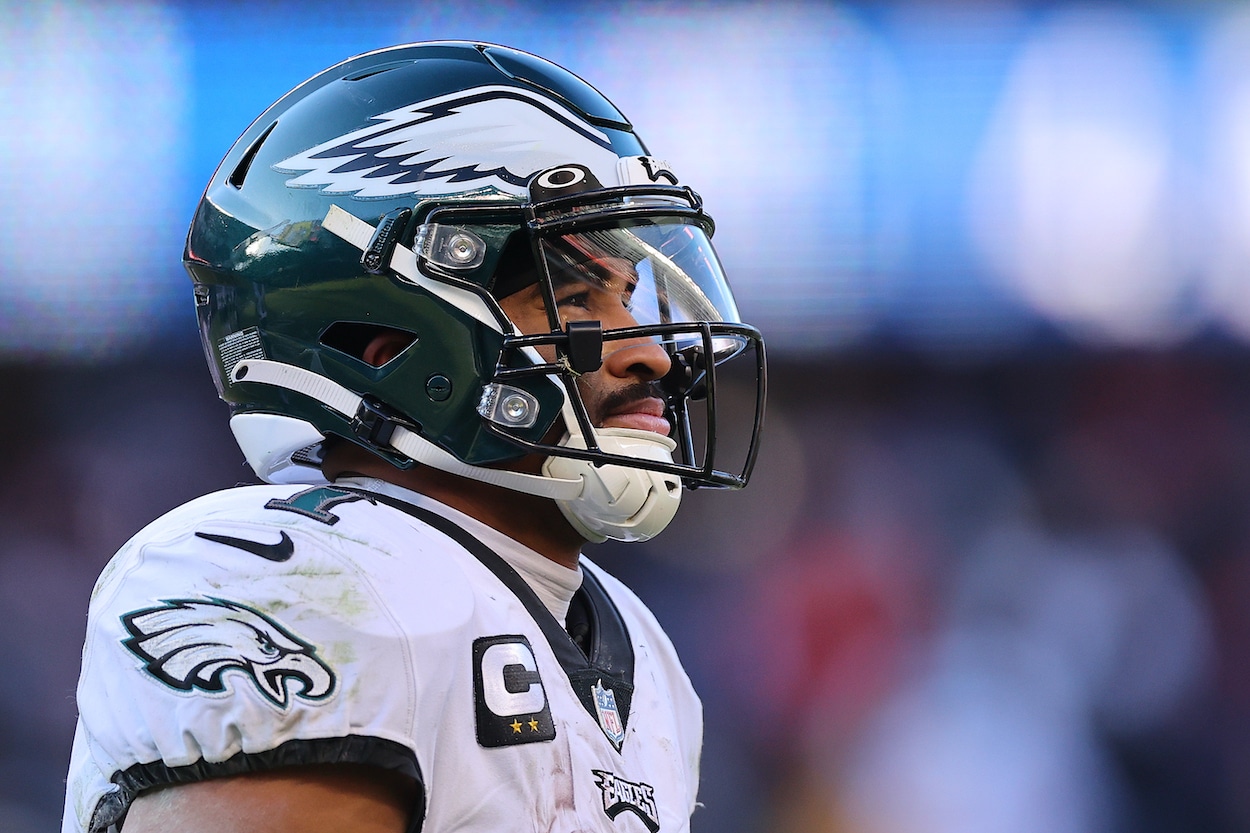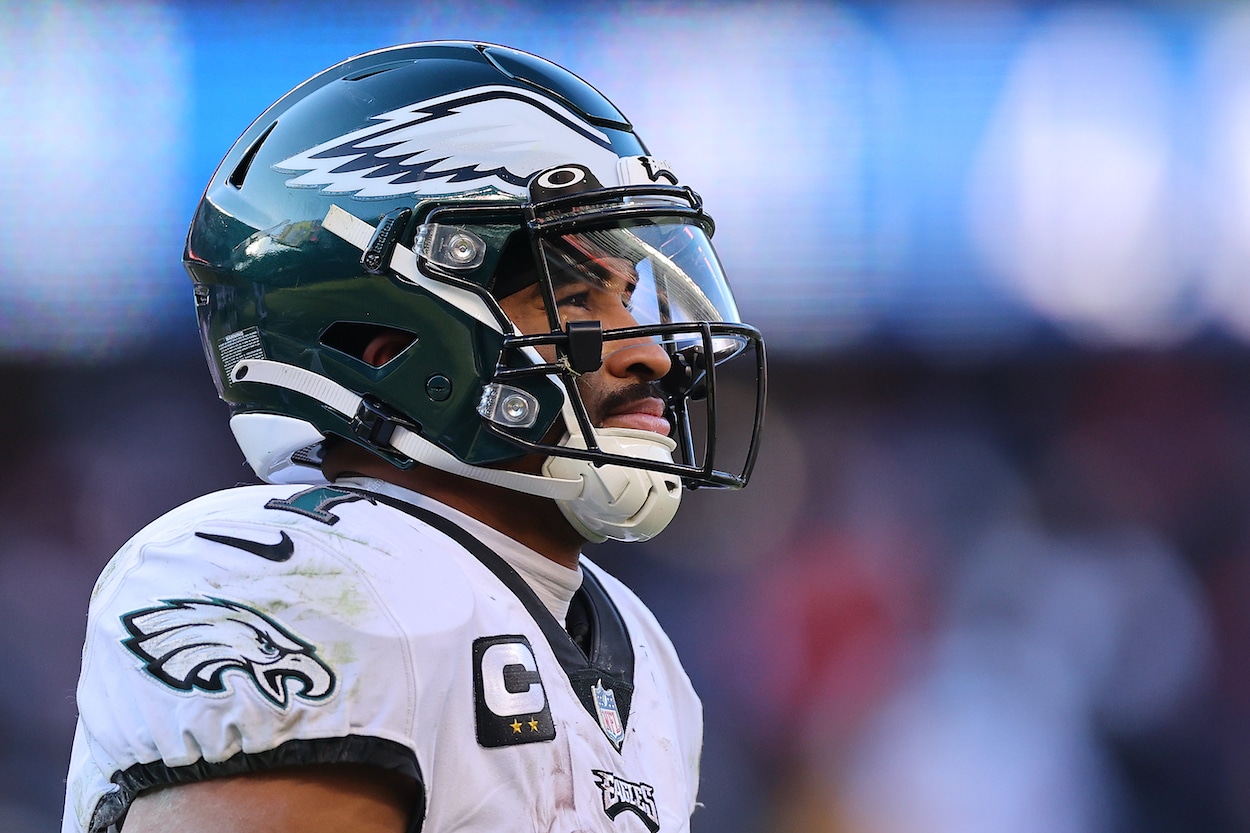 According to former NFL team doctor David J. Chao (@ProFootballDoc on Twitter), Hurts looked to suffer a mild AC joint sprain while getting tackled late in the third quarter of Sunday's win. "AC joint sprains typically have a recovery timeline of one week to three weeks, but they can be played through with a numbing injection," Chao wrote Monday.
So, depending on the severity of the injury and how careful the Eagles want to be, it's possible Hurts suits up this Saturday against the Cowboys. If he doesn't, Gardner Minshew will be in line to start under center.
Speaking to reporters Tuesday afternoon, Eagles head coach Nick Sirianni painted an optimistic picture of Hurts' chances to play this week.
"I don't put anything past Jalen Hurts, as far as his mental and physical toughness. There's a chance he can play this week," Sirianni said. "He is one of the toughest guys I know, and he heals fast. He's a freak. His body is not like yours or mine. …I will not rule him out. I will not put a timetable on him."
This is most likely a tactic to keep Dallas guessing ahead of the divisional matchup. The Eagles need only one win in their last three games to clinch the NFC East, so it would be wise to let Hurts rest for at least a week to be safe. Either way, according to Chao's timeline, Hurts should be back to full health in time for the playoffs.
Crisis averted, Eagles fans.