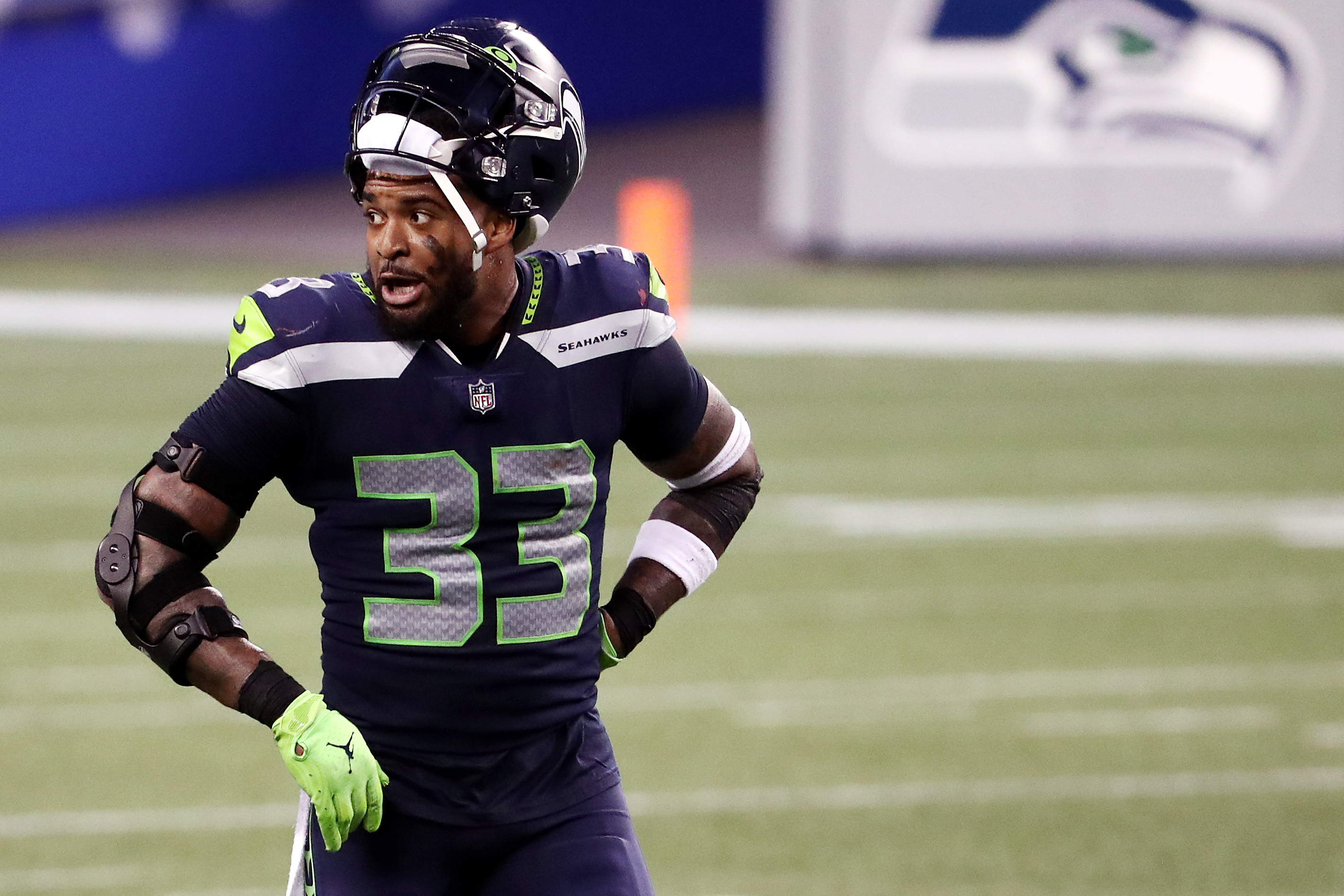 Jamal Adams Blasts the Jets Again: 'I Fought Depression in New York'
Seattle Seahawks All-Pro safety Jamal Adams is still taking some shots at his former team, the New York Jets.
Seattle Seahawks safety Jamal Adams just can't let it go. He's with a new team, 3,000 miles away from his old one. It's been nearly four months since Adams was traded from the New York Jets after publicly blasting the team and head coach Adam Gase. He's still going at his old team.
Jamal Adams wanted no part of the Jets
Jamal Adams got his wish in July when the New York Jets traded him to the Seattle Seahawks after an ugly marriage that turned public. Adams clearly didn't want to play for the Jets and he blamed head coach Adam Gase for being a big part of that reason. "I don't feel like he's the right leader for this organization to reach the Promised Land," Adams said to the New York Daily News.
"As a leader, what really bothers me is that he doesn't have a relationship with everybody in the building," Adams continued. "At the end of the day, he doesn't address the team," Adams added. "If there's a problem in the locker room, he lets another coach address the team. If we're playing sh—y and we're losing, he doesn't address the entire team as a group at halftime. He'll walk out of the locker room and let another coach handle it."
Adams got his wish in July when the Jets sent him to the Seahawks, getting a lot in return. Adams and a fourth-round pick went to Seattle and the Jets received a pair of first-round picks, a third-rounder and safety Bradley McDougald. He appeared frustrated with the lack of progress on a long-term deal and formally requested to be traded in June.
Adams getting a new start in Seattle
Jamal Adams has had a tough start to his new beginning with the Seattle Seahawks. Adams missed several weeks earlier this season while nursing a groin injury. Last week, in a loss to the Los Angeles Rams, Adams suffered a shoulder injury. He's expected to play Thursday night against the Arizona Cardinals.
Adams had two sacks against the Rams and played through the injury. Seahawks coach Pete Carroll said Adams will give it a go. "He says he's playing, he's ready to go,'' Carroll said via Zoom on Monday. "He got banged up pretty good and played really with one arm for the most part in the game and did a marvelous job of getting through it."
Adams has been limited to five games this season. In those five games, Adams has racked up 5.5 sacks and has 35 combined tackles. Adams' return has lifted a Seahawks defense that has struggled mightily. To date, the Seahawks have surrendered 29.5 points per game.
Adams continues to rip the New York Jets
Jamal Adams was a recent guest on the "All Things Covered" podcast with Patrick Peterson and Bryant McFadden. During the interview, Adams, who originally wanted a multi-year deal with the New York Jets, said that never would've worked. He said he battled depression when he was a member of the Jets.
"Bro, I fought depression in New York," Adams said. "And I'm man enough to say it. I came home after a tough loss and just sat in my room in the dark — no phone, no TV. (My dad) hated to see me like that. It killed my pops so much … He was calling my agent at the time and saying, 'Hey man, I don't like seeing my son like this. I need him out of this situation.' It took a toll on my life outside of football."
Adams then took a shot at his former team, saying they don't care about winning and they are a laughingstock. "They do not want to win," Adams said of the Jets. "Let's be honest, the Jets were the laughingstock. This is how the NFL is supposed to be (in Seattle). This is the dream I was dreaming."