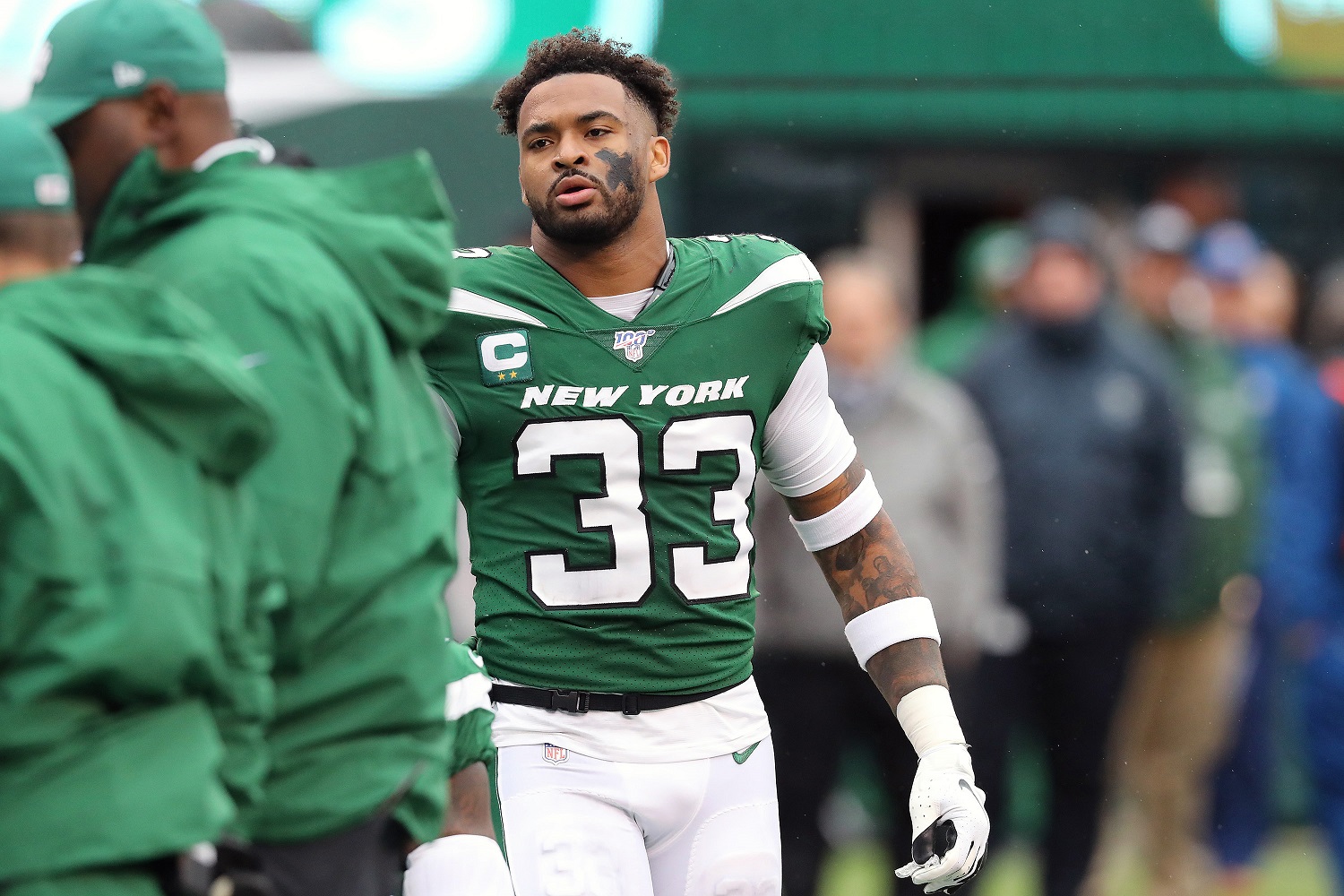 Jamal Adams' First Official Act With the Seattle Seahawks Was to Complain
Jamal Adams had to catch a 7 a.m. flight from New York to Seattle, which didn't hake the safety happy.
OK, we get it. We know that we're supposed to think that Jamal Adams was just joking because he added the requisite "LOL" to the end of his tweet. But it still looks as though the safety's first official act after being traded to the Seattle Seahawks was to complain.
Complaining was an effective strategy in forcing the New York Jets to trade him, but Adams should know that Pete Carroll – despite being a known prankster – will take only so much gruff once it's time for his NFL team to get down to business.
The New York Jets granted Jamal Adams his wish
After months of asking the New York Jets for a trade, Jamal Adams was granted his wish over the weekend. The Jets sent the safety out of LSU to the Seattle Seahawks. The Jets were surrendering a first-team All-Pro player who can reasonably be projected to play another decade barring a major injury. But they also took in an unexpectedly large haul in return considering that Adams was doing everything in his power to force the deal.
The Seahawks surrendered two first-round draft picks, a third-rounder, and safety Bradley McDougald, a five-year starter in the league. Besides Adams, Seattle received a fourth-round pick in 2022.
Seattle understandably sees the trade as an upgrade for the immediate future. With eight straight winning seasons but no trips to the AFC Championship Game the past five years, coach Pete Carroll would rather push all his chips to the center of the table while Russell Wilson remains one of the elite NFL quarterbacks.
Meanwhile, the Jets are coming off a nice draft harvest, have secured a competent replacement for Adams, and have acquired ammo for future rebuilding or – God, forbid – replacing Sam Darnold if his 2021 performance leaves the front office less than impressed. And it cannot be ignored that the Jets were on their way to losing Adams in free agency anyway.
Jamal Adams' first act with the Seattle Seahawks was to complain
The Seattle Seahawks wasted no time in getting Jamal Adams up and running as the newest member of their NFL roster. It turns out the All-Pro safety would have been OK with the Seahawks if they had, in fact, wasted a couple of hours.
After completing their trade with the New York Jets, the Seahawks booked Adams on an early flight out of New York City to get him to town for his physical on Monday. Adams noted his departure time in a tweet that The New York Post reported was quickly deleted.
"I love you guys already @Seahawks," Adams wrote, "but damn y'all didn't have to put the kid on a 7am flight… Damn lol."
The "LOL" confirms Adams was kidding, but the quick deletion might also suggest that the 24-year-old player suddenly remembered that what's intended as humor doesn't always come across as such on social media.
Plus, Adams has already demonstrated that he understands Twitter can be pretty powerful but also has a long memory. He's been active in posting and re-tweeting social justice messages, but generally used conventional media (or else quickly sanitized his tweets) to press his trade demand. That allowed for the "I was misunderstood" defense in the event in case he stepped his foot in it.
The Seattle Seahawks' work isn't done just yet
Jamal Adams has been a strong producer through three seasons, recording 273 tackles and 12 sacks, so his rookie contract isn't paying the safety what he's worth at the moment. He's due $3.9 million this fall to complete his four-year, $22.26 million deal. He'll also pull down a more realistic $9.86 million for his fifth-year option in 2021, assuming the Seattle Seahawks don't renegotiate beforehand.
Adams has made it be known he wants to be the highest-paid safety in the NFL, a  desire the Seahawks were certainly aware of at the time of the trade. Kevin Byard ($14.1 million) of the Tennessee Titans had the highest 2019 salary for safeties,  followed by Tyrann Mathieu (Kansas City Chiefs, $14 million), Landon Collins (Washington Football Team, $14 million), and Earl Thomas (Baltimore Ravens, $13.75 million).
It's difficult to make the case that Adams doesn't belong in or above that salary band. It's a safe bet that the player and team are already floating numbers back and forth that will lead to a new contract announcement before the 2021 season.
Jamal Adams is going to get paid.