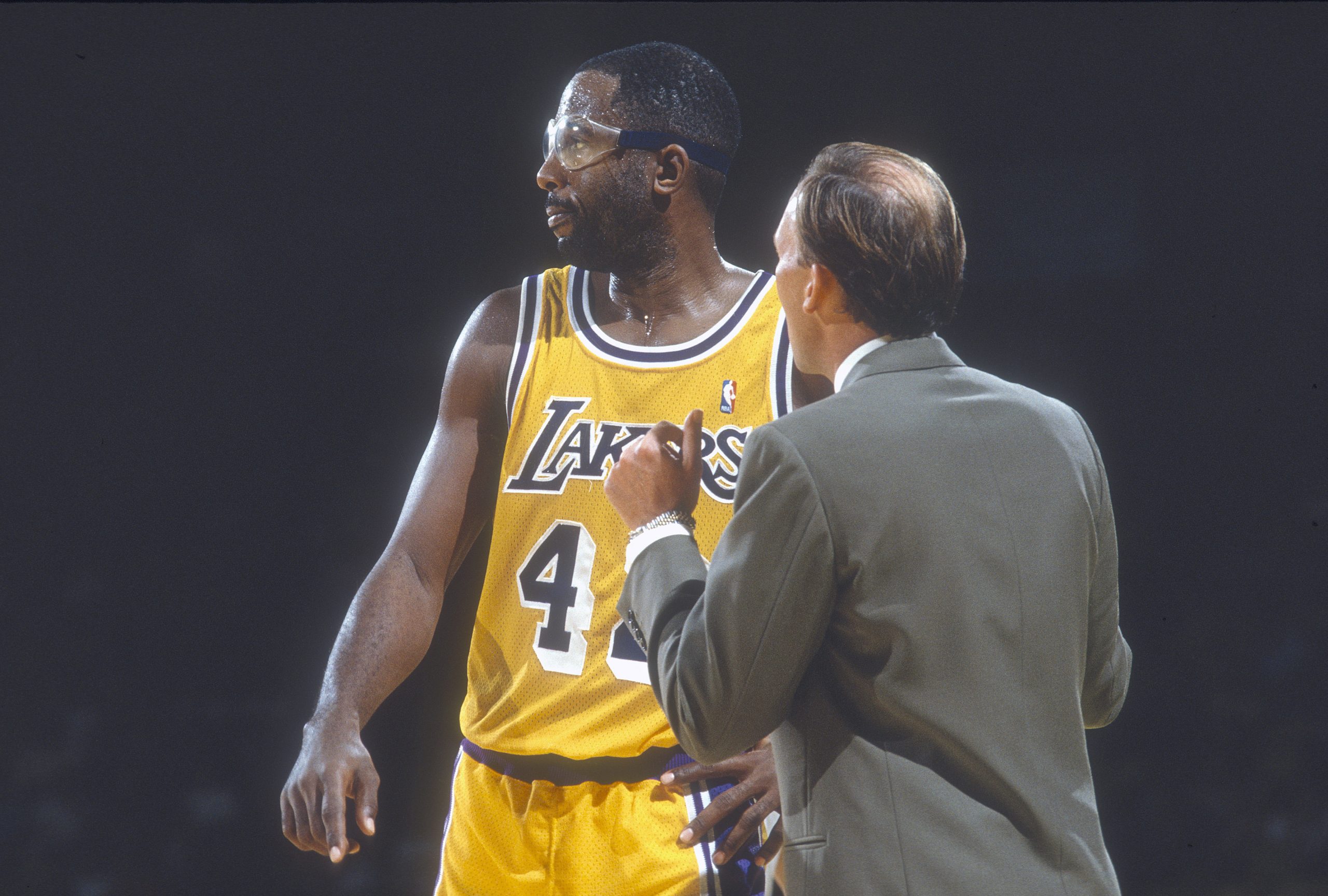 James Worthy Admits He Still Has Night Sweats Over His Costly Mistake 37 Years Ago Against the Celtics in the 1984 NBA Finals
James Worthy still gets night sweats over throwing the ball away in Game 2 of the 1984 NBA Finals against the Boston Celtics.
Thirty-seven years later, James Worthy still has night sweats over an errant pass he made in Game 2 of the 1984 NBA Finals. The former Los Angeles Lakers star recently admitted the costly mistake against the Boston Celtics still sits with him. The play is typically referred to as the Gerald Henderson steal and ultimately turned out to be a series-swinging play. Worthy recently owned up to the gaffe on former teammate Byron Scott's podcast.
James Worthy and the Lakers let one get away in the 1984 NBA Finals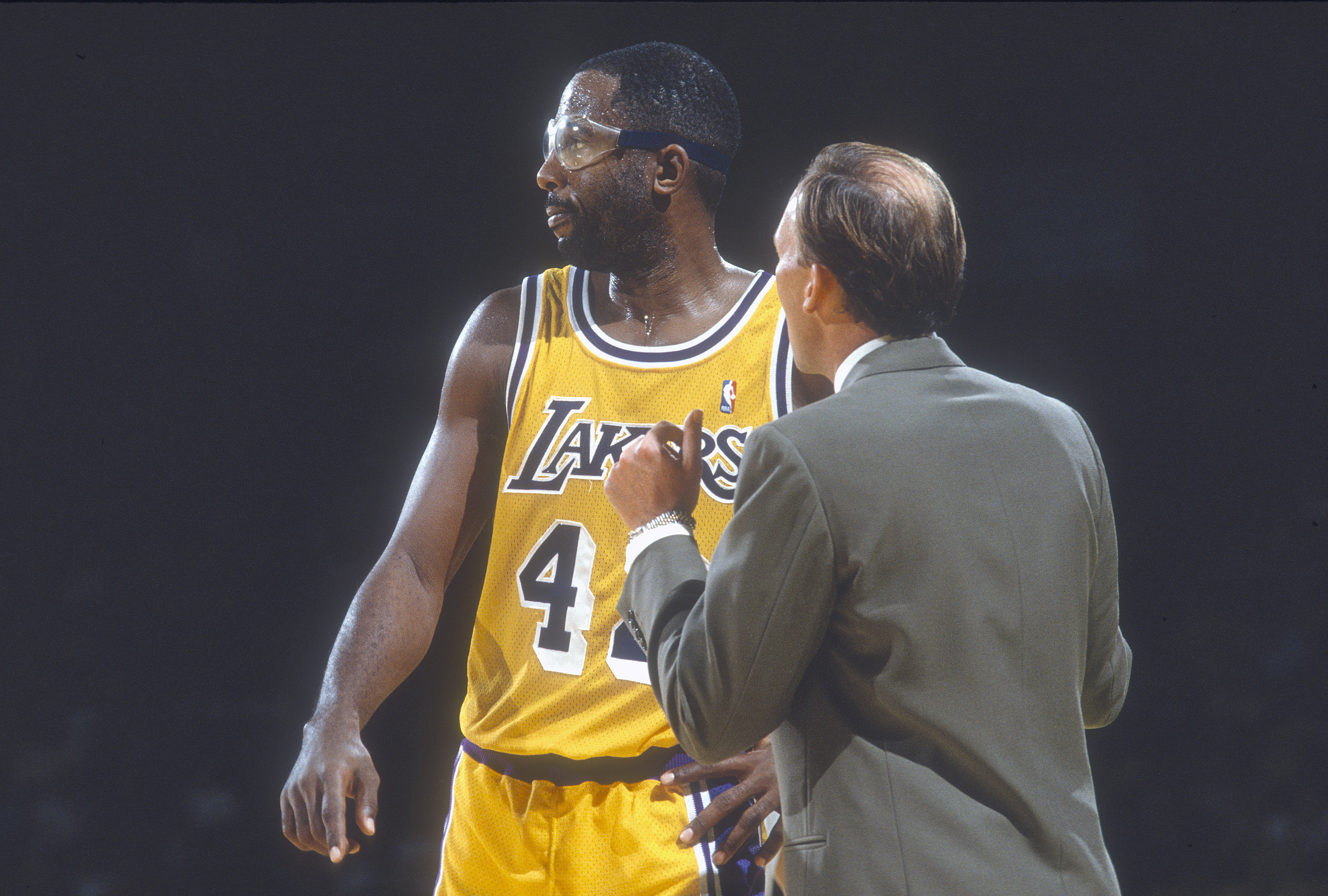 The Lakers opened the 1984 NBA Finals on the road in a place where things normally didn't go their way. The Boston Garden was a safe haven for the Celtics and usually a nightmare for opponents. The Lakers, however, stole homecourt advantage from the Celtics in the series opener with a 115-109 victory.
In Game 2, LA was on the verge of another road win, holding a two-point lead with 18 seconds left with the ball.
"At the time, I think there was some discussion on whether to call a timeout or to try and get it in really quickly," Worthy told Scott last week on Off the Dribble: The Byron Scott Podcast.
They chose to inbound quickly.
With the Lakers leading 113-111, Henderson intercepted a Worthy pass intended for Scott and went in for a game-tying layup with 13 seconds left. The Lakers failed to get off a shot, and the Celtics pulled out a 124-121 overtime victory. The Celtics went on to win the series in seven games.
James Worthy admits he still gets night sweats thinking about his blunder
Henderson's steal not only helped the Celtics get even with the Lakers, but it was a difference-maker in the series. The Lakers blew out the Celtics in Game 3 and could have had a commanding 3-0 series lead. They also led late in Game 4 until Kevin McHale clotheslined Kurt Rambis to swing momentum in that game in which the Celtics also won in overtime.
Worthy spoke about his ill-advised pass and how it still keeps him awake.
"Magic Johnson grabbed it and threw it to me," Worthy recalled. "I was nervous as a scarecrow because here we are 13 seconds away from winning Game 2. I'm in the backcourt, but I need to get rid of it. I didn't even look nor think. I just tried to throw… (it was) an errant pass to you. You were way out of the play.
"Gerald Henderson was just licking his chops. Man, to this day, I wake up at night with sweat because he went for that layup and I can still feel that leather just go from my hand. That was our fourth championship. I'll always say that was our fourth championship but just came up short.
"We still had a chance in Game 7, but Game 2 was the one. It was a painful year, but it was a learning year at the same time."
Worthy was on the other side of an errant pass in college
During the 1982 NCAA title game between Worthy's North Carolina team and Georgetown, the shoe was on the other foot for the former Lakers star. Michael Jordan had just hit a jumper to give UNC a 63-62 lead with 17 seconds left. Georgetown guard Fred Brown dribbled up the court, but his peripheral vision let him down. He threw a pass to whom he thought was a teammate, but it was Worthy, who snagged the ball to preserve the win for the Tar Heels.
"Everywhere I go, people always say, man, what a great defensive play at the end of that Georgetown game," Worthy said. "I just take the credit for it. I don't really tell them that I committed the cardinal sin. Coaches can not stand for a player to go for a steal unless he's going to get it.
"Fred Brown had the ball. Another cardinal sin is not to pick up your dribble unless you have somewhere to pass it. Anyway, I went for that pump fake and I jumped so far out into that passing lane. The referee was counting down, one thousand one, one thousand two, and he had to get rid of it within five seconds. (Brown's) peripheral vision actually thought I was one of his teammates.
"He threw me the ball, and I froze like a deer in the headlights. I didn't know what was going on. The only thing I could do was dribble out."