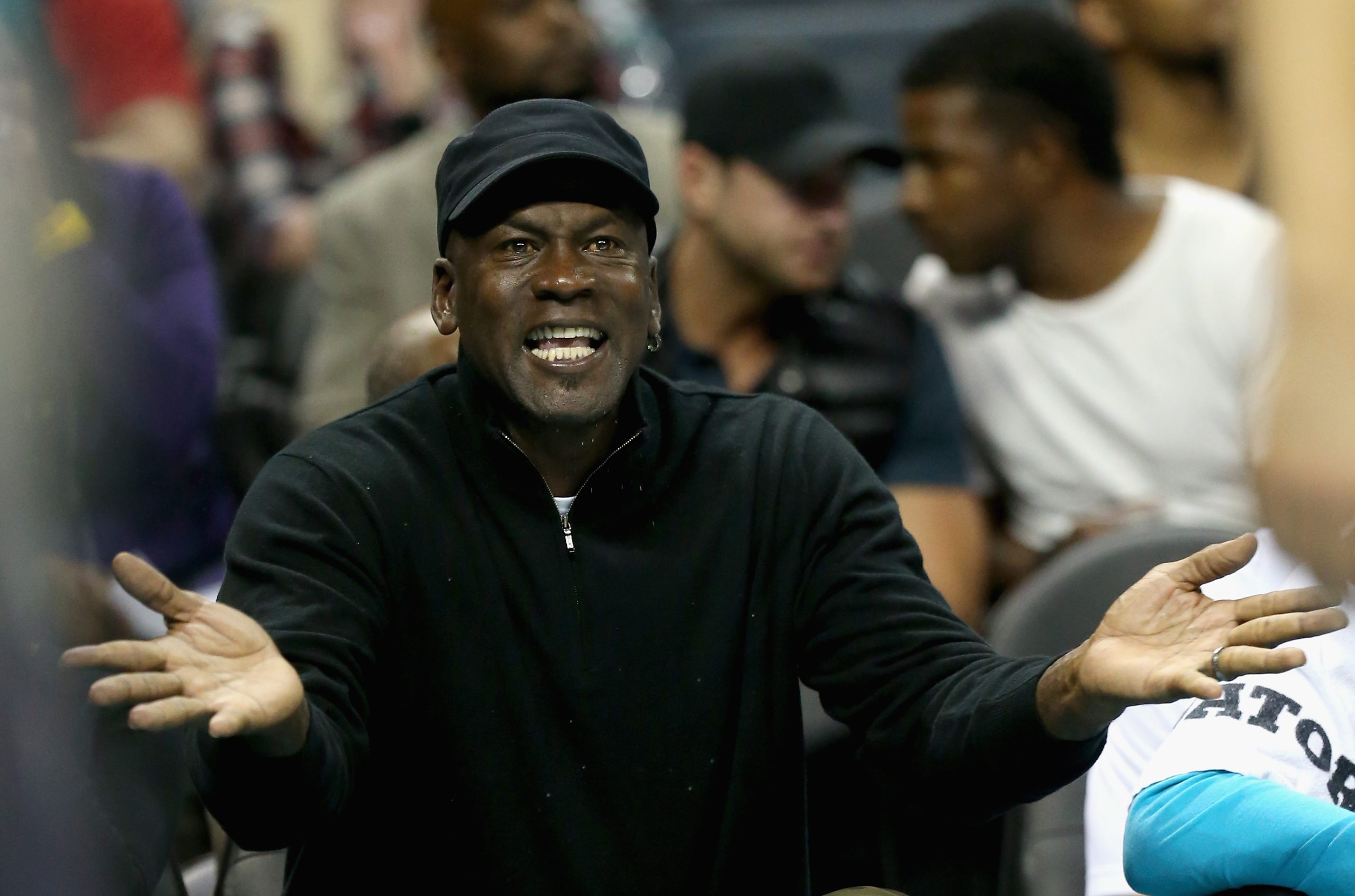 Jasmine Jordan, Daughter of Michael Jordan, Won't Ride the Coattails of Her Father and Reveals What Her Legacy Will Be
Michael Jordan's daughter, Jasmine, has developed her own identity and doesn't ride the coattails of her father.
Jasmine Jordan, daughter of legendary NBA player Michael Jordan, wants her own identity. She's doing one heck of a job in achieving that goal. Although she respects the achievements of her father, she insists she won't be riding his coattails. She recently spoke about what it's like growing up the daughter of the Chicago Bulls legend and revealed what she believes will be her legacy.
Jasmine Jordan used to Google Michael Jordan to see why he was so popular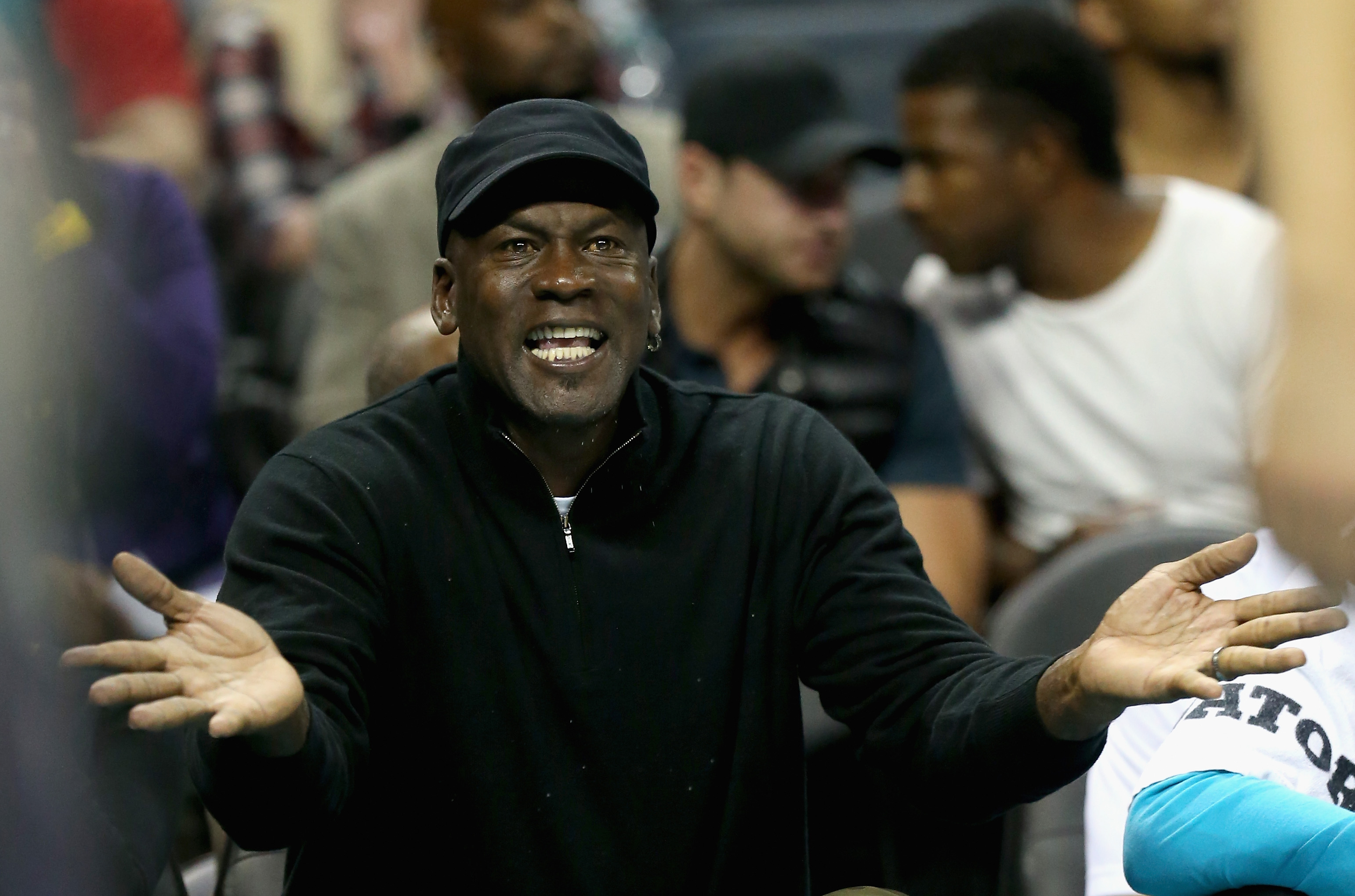 Jasmine Jordan wasn't even born when her father won the first two of his six NBA titles. To her, he was Dad. To everyone else, he was the NBA GOAT. She didn't understand what all the fuss was about her father, so she turned to Google.
"When I was a child, and growing up during the time, I didn't really understand what was happening because I was so young, and it just didn't really resonate with me until I got older," Jasmine said, per Sports Illustrated in 2020. "I laugh because I actually Googled my dad at one point just to figure it out. I was like, why is everyone so intrigued by you, you're just dad, you're not that cool. But lo and behold, he was kind of a big deal. So it's definitely been something that's been eye-opening."
During an interview with The Associated Press right after The Last Dance, a docuseries about her father, she admitted she learned a lot more about her father. She said she saw the similarities between Michael Jordan the player and Michael Jordan the father.
I know when it comes to the game, his passion is unmatched," she told the AP. "His energy's unmatched. So when he's going at Steve Kerr or checking Scottie (Pippen) and trying to get that fire and tenacity out of them, I'm like, 'Oh, yeah, that's Dad.' I mean, he'll do that to me just so I can get an A out of a test or two. (laughs) And I'm just trying to pass school, I'm not even winning championships. So that is definitely totally him."
Jasmine Jordan admires her father but won't ride his coattails
During a recent episode of More than a Name, Jasmine Jordan-Christmas said she knows it's unavoidable to deal with the comparisons between herself and her father, but she has gone on to make a name for herself. The work ethic her father displayed throughout his basketball career and business ventures has certainly been passed down to her.
"I love to work," she said on the series produced by TOGETXER, a media company founded by female athletes Alex Morgan, Chloe Kim, Simone Manuel, and Sue Bird. "I love knowing that at the end of the day, my son gets to see me get up and go after it versus just sitting at home, riding the coattails of my father.
"He instilled hard work and commitment, and it was all I saw. It's something that you don't avoid. You know? My family made sure you're gonna work hard. You're going to figure it out and you're going to get after it. You know, you're going to make that money on your own."
Jordan-Christmas works as a sports marketing field representative for the Jordan Brand and Nike. She's the first and only female field rep for the Jordan Brand in sports marketing.
Jordan-Christmas reveals what she believes will be her legacy
Jordan-Christmas said in order to be successful, she needs a balance. She needs that perfect mix of her hard work in the office and at home with her son.
"Balance is crucial," she said. "Understanding that you've got to make sure that you're doing what you need to do from the work end, but you're also doing what you need to do as a parent. You gotta be checked in no matter what.
"Knowing that, while the job and projects and everything like that means so much to me, being a mother comes first.
"My legacy is going to be that no matter what, I'm an incredible mom. I'm going to lead with that, You know, my son is everything to me. He's my priority. I want to make sure that no matter what, if you're talking to someone who knows Jasmine, being a mom was the first thing that they said, and she's an amazing mother."
She's also satisfied that she's been able to break away from being MJ's daughter to being her own person.
"I've been able to really carve out my lane and really make a name for myself within the brand," she said.