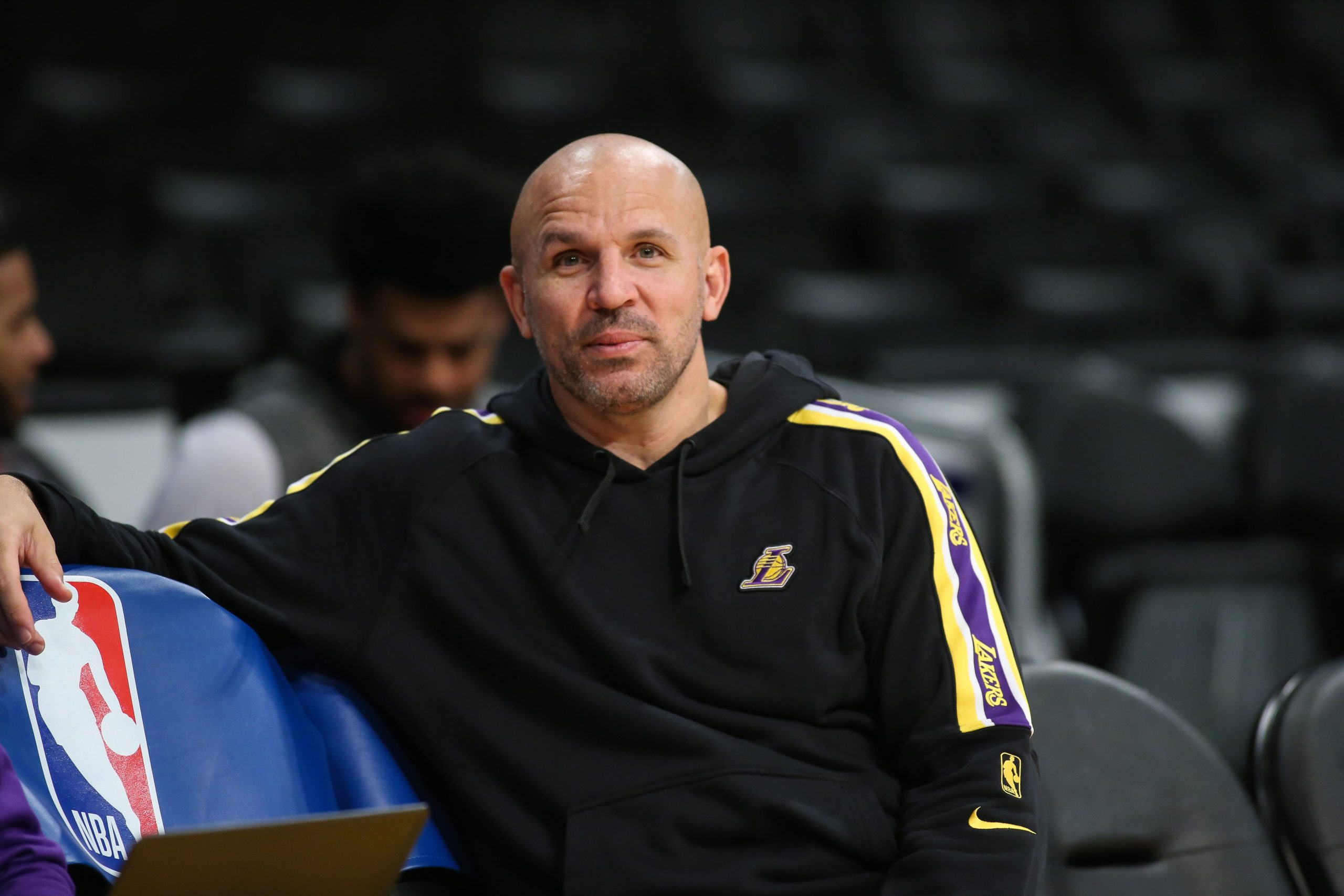 Jason Kidd's Troubling Legal History Is Further Proof That the Mavericks, and Sports as a Whole, Never Got It
The Mavericks made the wrong move hiring Jason Kidd, who has a troubling legal history, as the team's next head coach.
The next time the Dallas Mavericks put out any type of statement promoting diversity or equality, just remember that Jason Kidd is on the sidelines.
The Mavericks have reportedly hired Kidd, their longtime point guard, as the franchise's next head coach. Unfortunately for the sports world, one of the NBA's most successful organizations opted to forego its former player's legal history to prioritize nostalgia and ticket sales.
The Mavericks reportedly will hire Kidd despite a lengthy rap sheet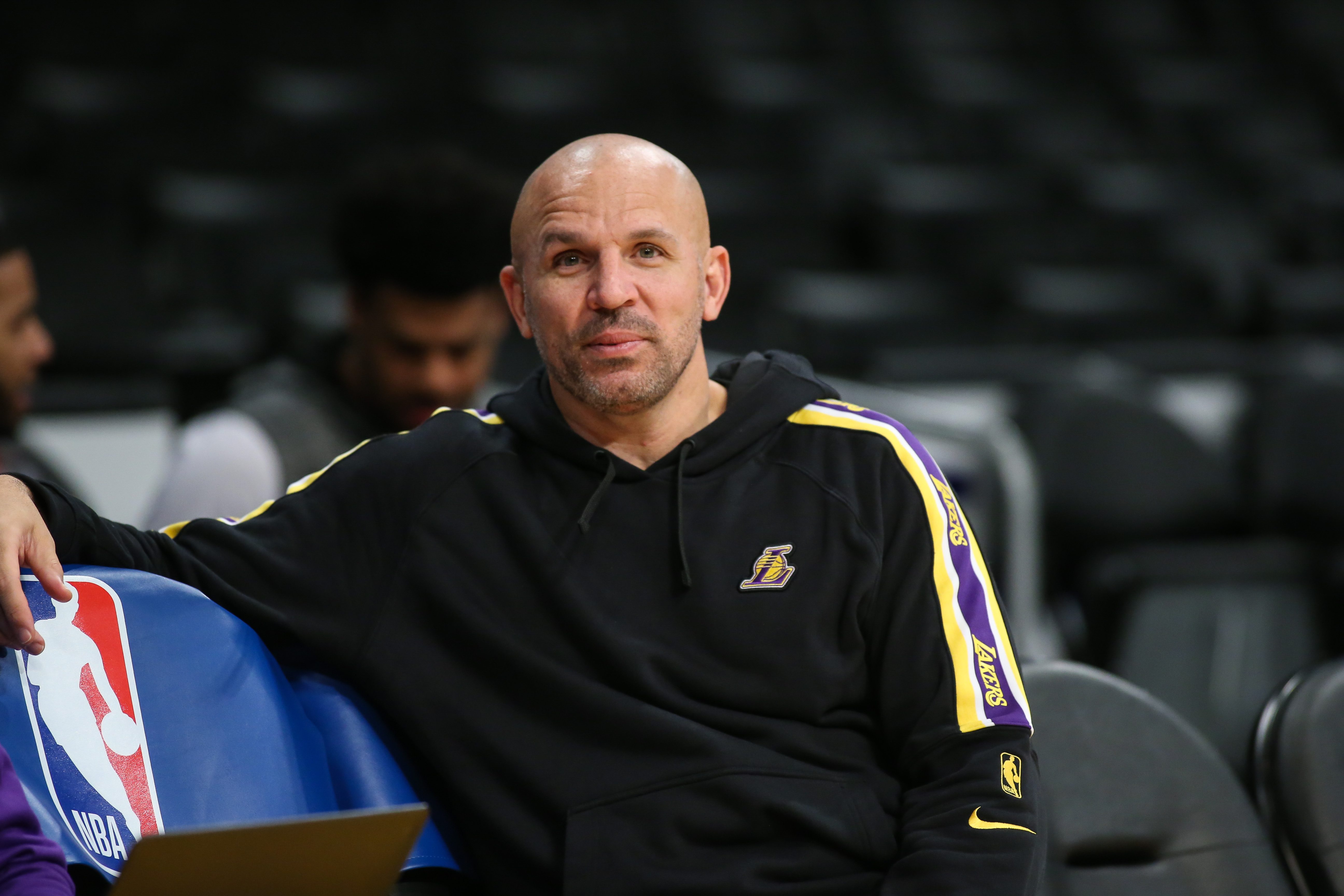 An entire generation of basketball fans, especially in the New York and New Jersey area, grew up watching Kidd dominate defenses as a triple-double machine.
Away from the court, he had a lengthy history of legal incidents and questionable decisions. According to ESPN, his rap sheet includes pleading guilty to spousal abuse and undergoing anger management after assaulting his wife, Joumana. She later alleged that he kicked her in the stomach.
Kidd also pleaded guilty to driving while intoxicated after crashing his SUV into a utility pole in 2012. The NBA later suspended him for two games. 
As an active player, Kidd clashed with players and coaches alike. The Mavericks traded Kidd to the Phoenix Suns in 1996 after he had issues with teammate Jim Jackson. While with the Nets, he screamed at head coach Byron Scott in December 2003, a move that led to the team firing Scott a month later.
The Mavericks, and sports as a whole, simply don't get it
In September 2018, the Mavericks organization announced the findings of a lengthy investigation into the team's culture. According to CNBC, the investigation found "numerous instances of sexual harassment and other improper workplace conduct." 
Mavericks governor Mark Cuban agreed to donate $10 million to organizations that combated domestic violence and "support the leadership and development of women in sport." It'd be interesting to know what those organizations think of the team's decision to hire Kidd, someone who once pleaded guilty to spousal abuse.
Kidd wasn't exactly an appealing candidate based on his previous head coaching experience. On the other hand, he is a fine teacher — Giannis Antetokounmpo became a full-fledged star with Kidd's tutelage — and has a bright basketball mind. But no one should have come away impressed by his tenures with the Nets and Milwaukee Bucks, Bucks, which resulted in a lifetime 183-190 regular-season record and only one playoff series victory.
Sports franchises are private businesses that always value perceived talent over legal histories and distractions. It's why the NFL world has rallied around Chiefs offensive coordinator Eric Bieniemy to earn a head coaching opportunity despite a legal history that, among other incidents, includes him being arrested for investigation of harassing a female parking lot attendant, who he allegedly grabbed by the neck from behind.
If the Mavericks wanted an experienced coach to replace Rick Carlisle, why not try to bring Terry Stotts back? Stotts spent four seasons on the Mavericks' bench from 2008-12 as Carlisle's assistant. He did an excellent job managing superstars CJ McCollum and Damian Lillard on the Portland Trail Blazers.
Stotts doesn't sell tickets or generate hype; that's why. The Mavericks, nearly three years after speaking out against domestic violence and toxic workplace cultures, believe their savior is someone who pleaded guilty to spousal abuse. So other than optics, why even put out those statements and donations?
How can other teams and leagues learn from the Kidd hire?
The odds are against professional sports leagues adopting zero-tolerance policies for coaches and players. Instead, franchises need to make sure they've extensively vetted a candidate with a rap sheet that goes beyond a simple public intoxication charge at 18 years old.
Jaguars defensive coordinator Joe Cullen is the perfect example. Michigan police arrested Cullen twice in the summer of 2006, once for nude driving and again a week later for drunken driving. Over a decade later, Cullen told Sports Illustrated that he had an emotional conversation with his grandfather after those arrests and hadn't had any alcohol since they spoke.
Cullen is a reminder of how people can rise from their worst moments to become better human beings if they put in the work and accept their responsibility. He doesn't become a defensive coordinator without teams vetting him and learning his story.
Kidd, conversely, is nothing more than yet another example of how talent and name recognition always win.
How to get help: Text HOME to 741-741 to connect with a trained crisis counselor at the free Crisis Text Line.