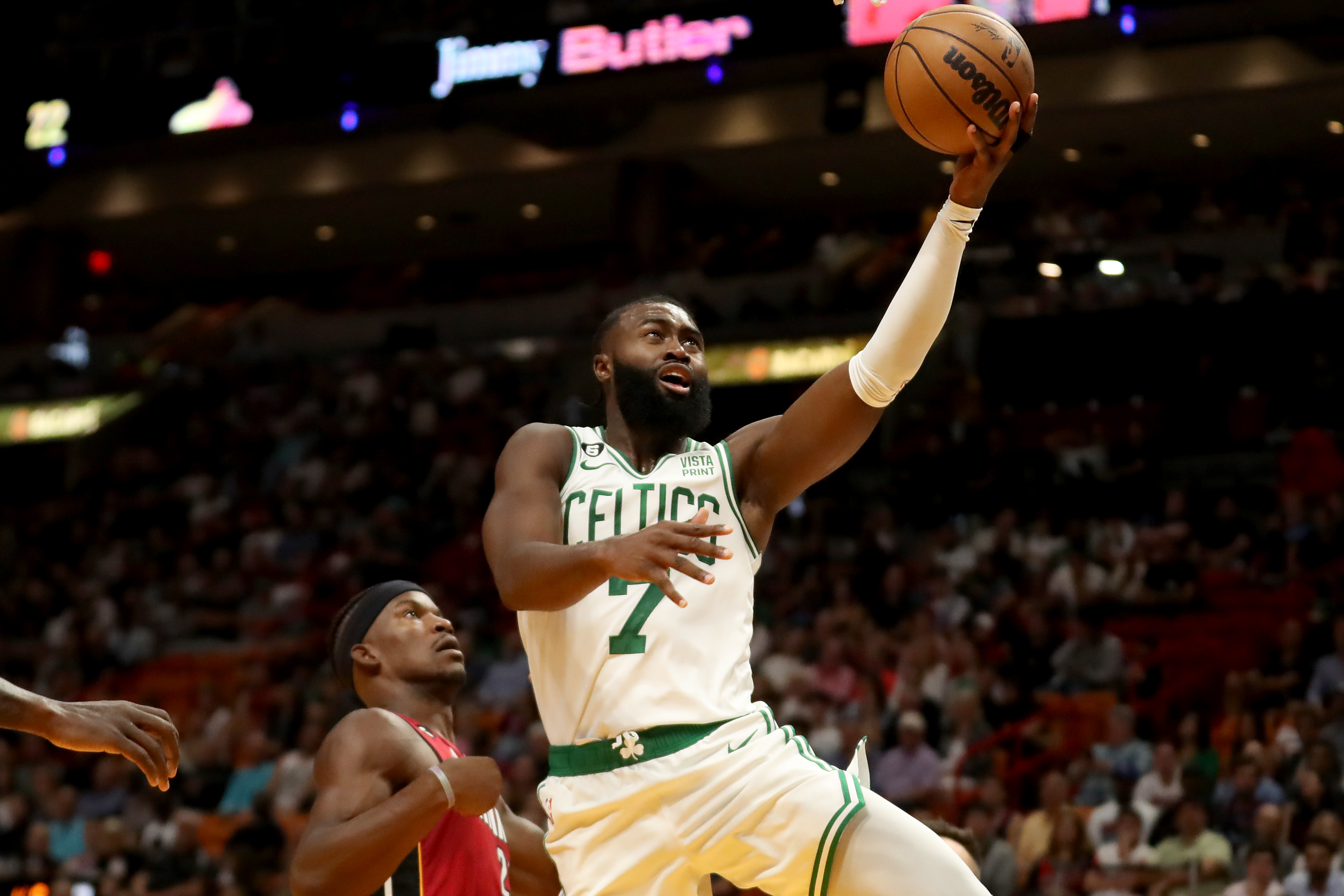 Jaylen Brown Puts the Rest of the NBA on Alert With His Postgame Comment
Jaylen Brown believes the quick start to the season is just the beginning for the Boston Celtics.
Boston Celtics stars Jaylen Brown and Jayson Tatum continue to make a strong case for being the NBA's top duo. After helping the Celtics turn around their season and making a trip to the NBA Finals, Brown and Tatum have picked up right where they left off.
They each had 35 points in a season-opening win over the Philadelphia 76ers. Tatum then had 29 points and Brown 28 in Friday's win at the Miami Heat. After that victory, while Brown addressed reporters, he made a comment that will put the rest of the league on alert.
Jaylen Brown and Jayson Tatum pick up where they left off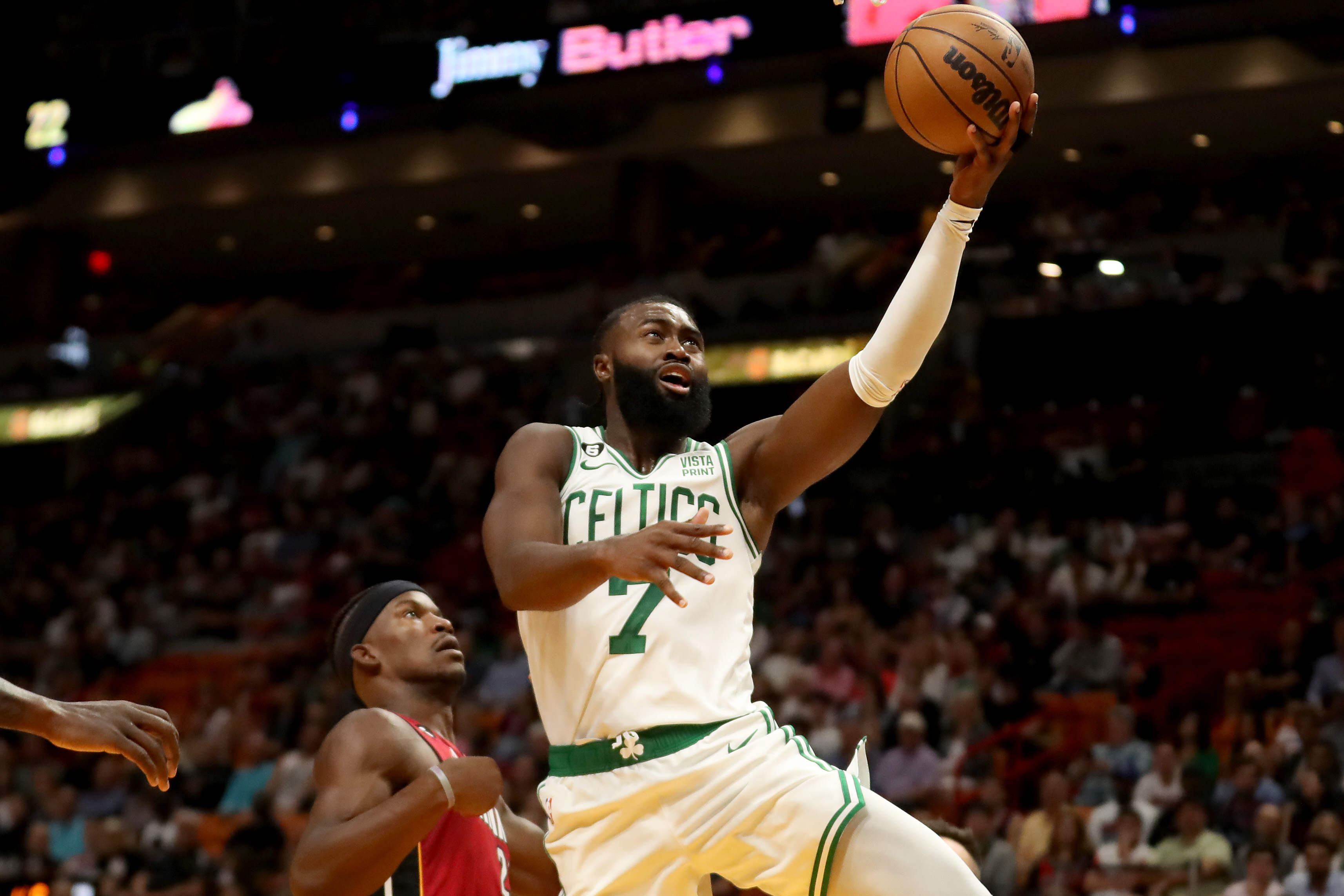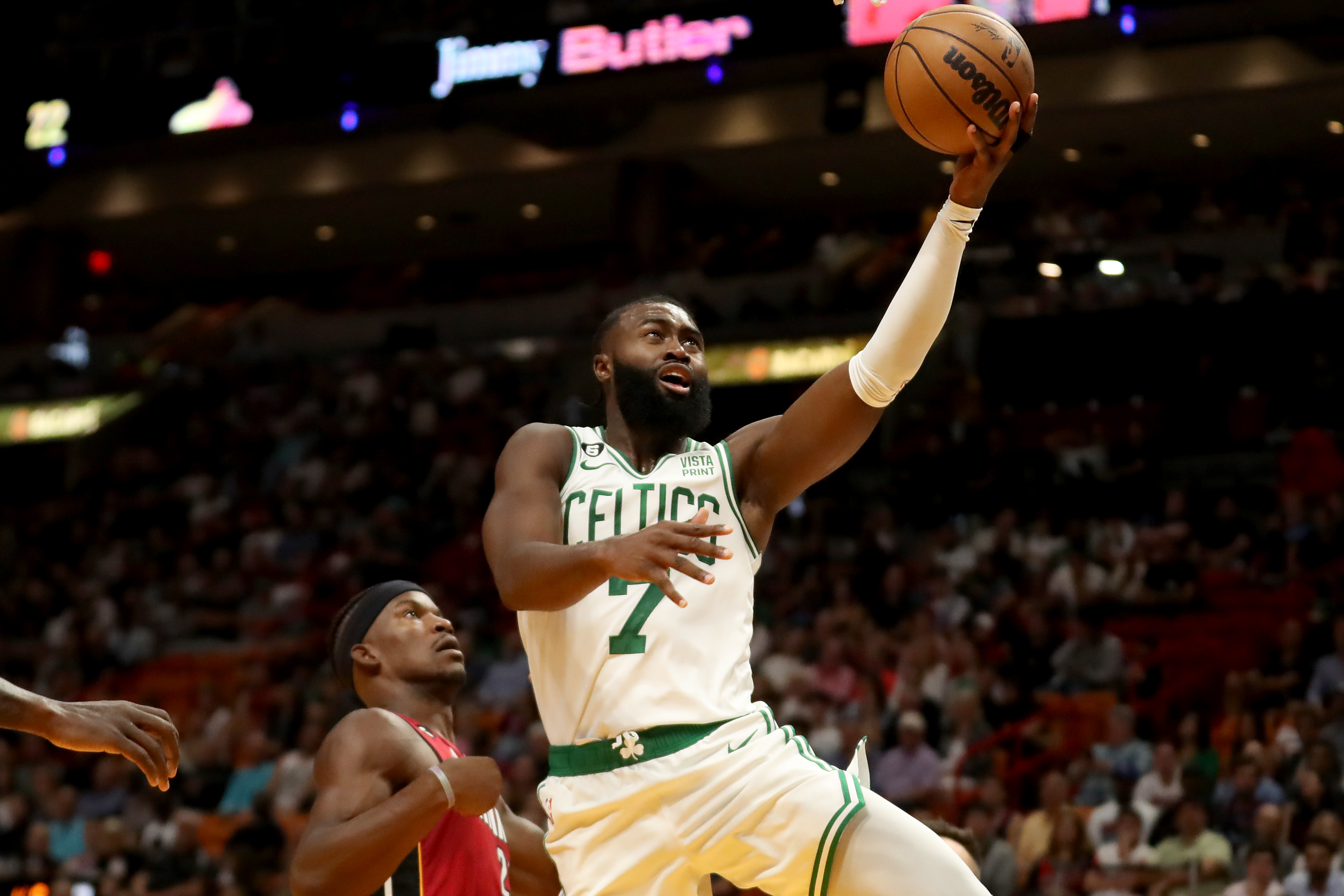 The Celtics won't take anyone by surprise this year. For the last year and a half, they might have been the biggest underachievers in the league, finishing 36-36 in the 2020-21 season and then going 25-25 through 50 games last season.
Once they hit mid-January, the Celtics were a completely different team, and they haven't looked back. Tatum sees a big difference between this year's team and the one that struggled early last year.
"There were some tough times last year," Tatum said, per NBC Sports Boston, "where we would have a lead and lose close games at the end. The way we responded the second half of last season, obviously into the playoffs, and the start we've had this year, it's just been fun.
"The way we've been playing, it's been fun. Everybody that gets in there contributes in one way or another. We feel it, and I hope you guys can see it, the joy that we've been playing with."
The Celtics passed two early tests against two Eastern Conference contenders, with Tatum and Brown taking charge. It's a far cry from where they were this time last year.
Brown says he thinks the Celtics can be better
The Celtics are playing with the level of confidence they had during last year's postseason run. They are a deeper and more experienced team, and Brown believes this is only the beginning.
Although they've looked good early this season, Brown believes there's still a long way to go.
"We still got a lot of growth that we can get to," he said after Friday's win over the Heat. "I think we played two really good teams, two tough teams, physical teams, and we handled it pretty well.
"I think we can be even better, and I think we can be even more spaced, and I think we can take care of the ball better. We can be better on defense than we've been. There's a lot of positives in the last few games, but, look out, we got a lot of room to grow."
If the deeper and more experienced Celtics still have a lot of room to grow, that can't bode well for the rest of the NBA.
Have thoughts on this topic? Keep the conversation rolling in our comments section below.