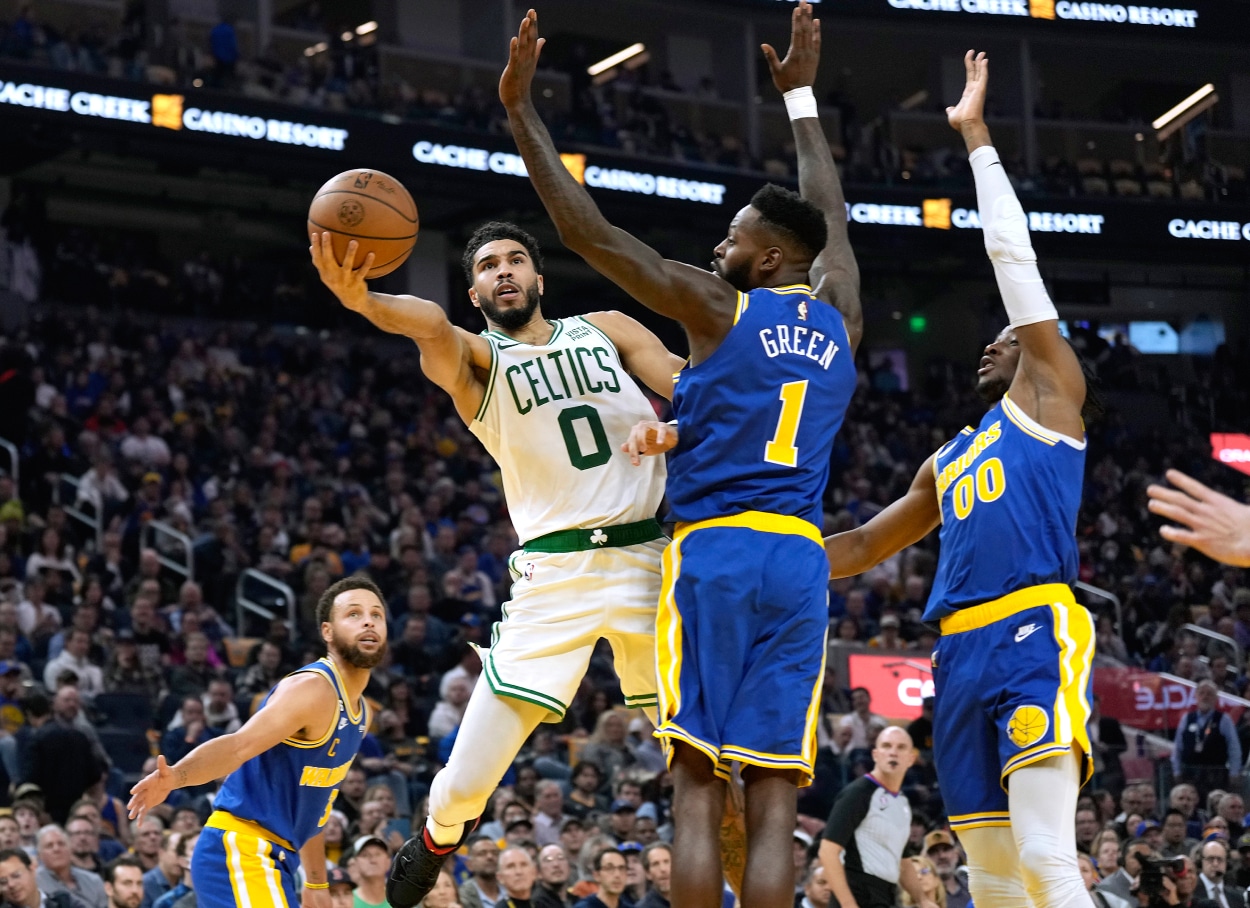 Jayson Tatum and the Boston Celtics Struggled in Their Rematch With the Warriors, but It's What Comes Next That's Most Important
The Golden State Warriors beat the Boston Celtics on Saturday in their first meeting since the NBA Finals.
Jayson Tatum stepped up and took responsibility. The Boston Celtics star struggled in what was his team's most hyped-up regular-season game this year Saturday. The Celtics traveled to play the Golden State Warriors for the first time since the Warriors celebrated a championship on the TD Garden floor.
As he did in the Finals, Tatum struggled. He missed open jumpers and layups. He missed 15 of his 21 shots as the Celtics lost for just the sixth time this year. Tatum didn't shy away from his performance and insisted what happens next is what's most important.
Jayson Tatum and the Boston Celtics owned by the Warriors again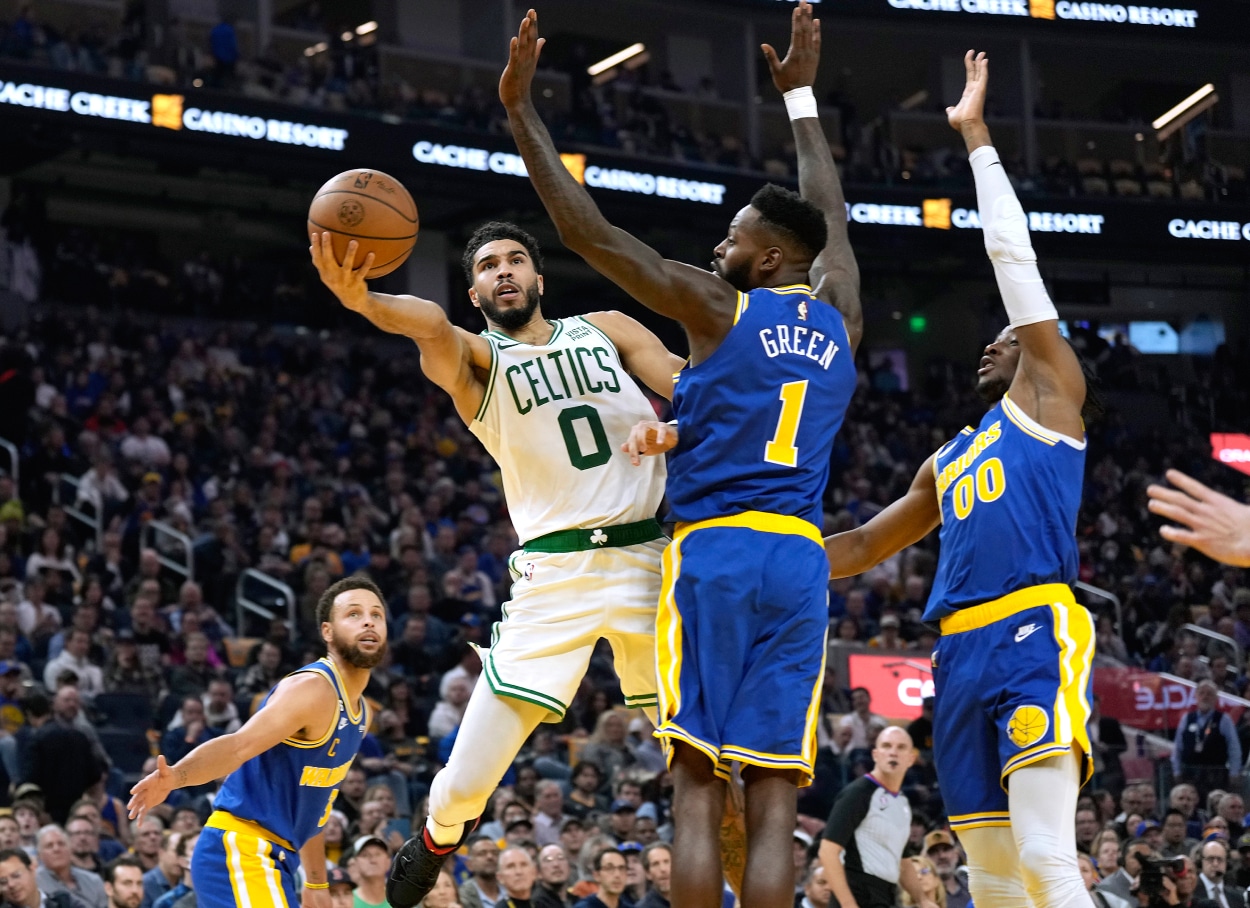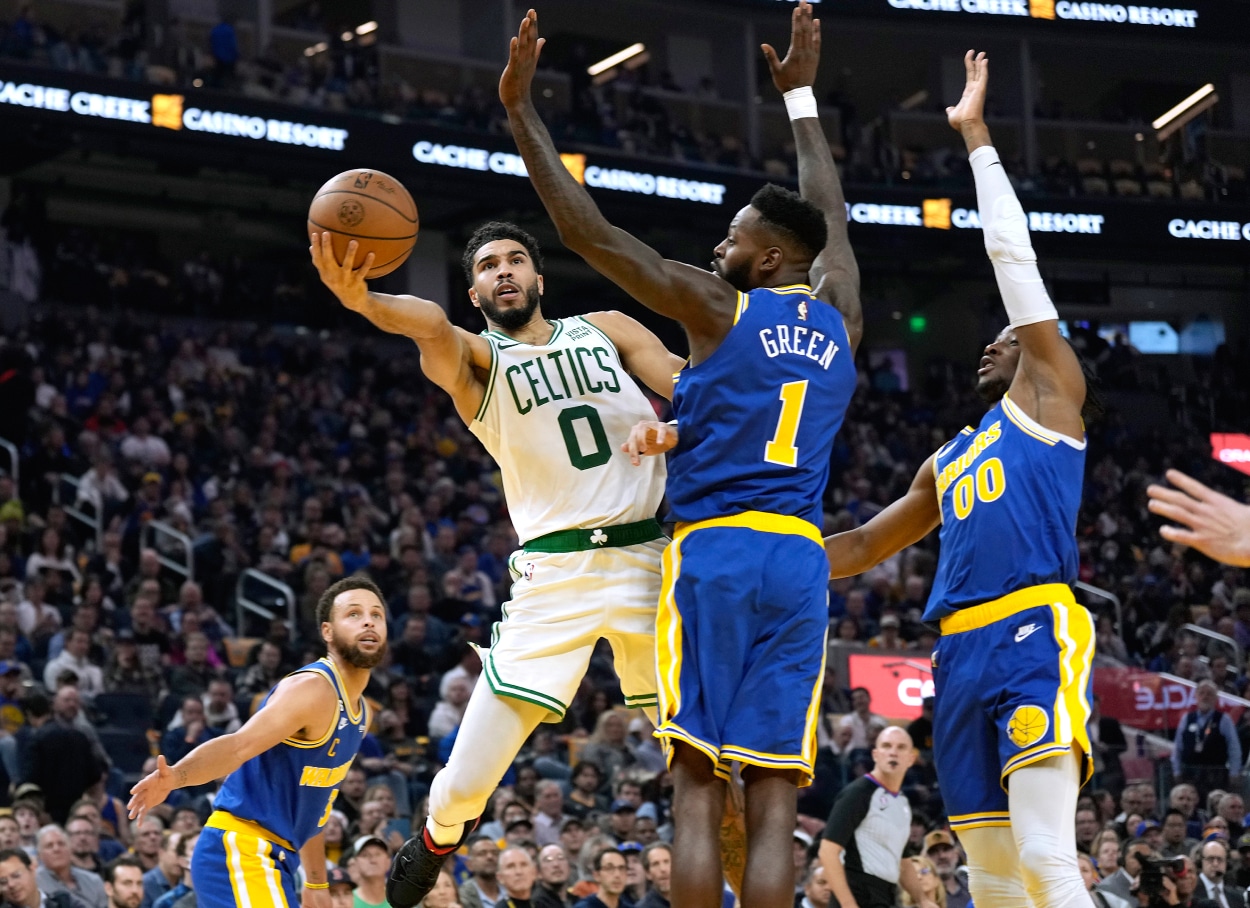 After trailing the Celtics 2-1 in the 2022 NBA Finals, the Golden State Warriors took charge. Led by Stephen Curry, they won three straight, including two in Boston, to close out the series in six games.
Tatum had a tough series and consequently had a tough summer as the sting of the loss lingered. Although he didn't buy into the hype of Saturday's rematch, it was Boston's biggest game of the year to date.
Tatum made six of 21 shots and finished with 18 points. It was a tough night for the player who sits atop the early MVP rankings. He knew he didn't play well and owned up to it.
"Twenty-seven games. Twenty-four of them have been great," Tatum said after his team fell to 21-6. "Two or three off nights.
"I just gotta be better. I missed a lot of layups. Missed some open threes. There's nobody to blame but myself. I gotta be better to help the team win."
What comes next for the Celtics will be telling
Leading up to Saturday's game, Tatum said it would be just another game. The Celtics made a statement Wednesday when they won their third straight game by crushing the Phoenix Suns by 27 points. The Suns headed into that game with the best record in the Western Conference.
The Celtics had a chance to do the same against the Warriors. Golden State was up to the challenge, taking change from the get-go in improving to 14-13.
"Tonight was probably more meaningful to you guys than it was to us," Tatum said. "It's one game. We want to win every game we play, for sure. It's tough. We never want to lose. We've been playing well. It's not going to dictate our season. We've had a great season so far. We lost a game."
What happens after the loss to the Warriors will be telling for the Celtics.
"It's all about how we respond," Tatum said. "It's all about how we respond on Monday. That's just the truth of it. It's over with. Now, we go to LA to play the Clippers."