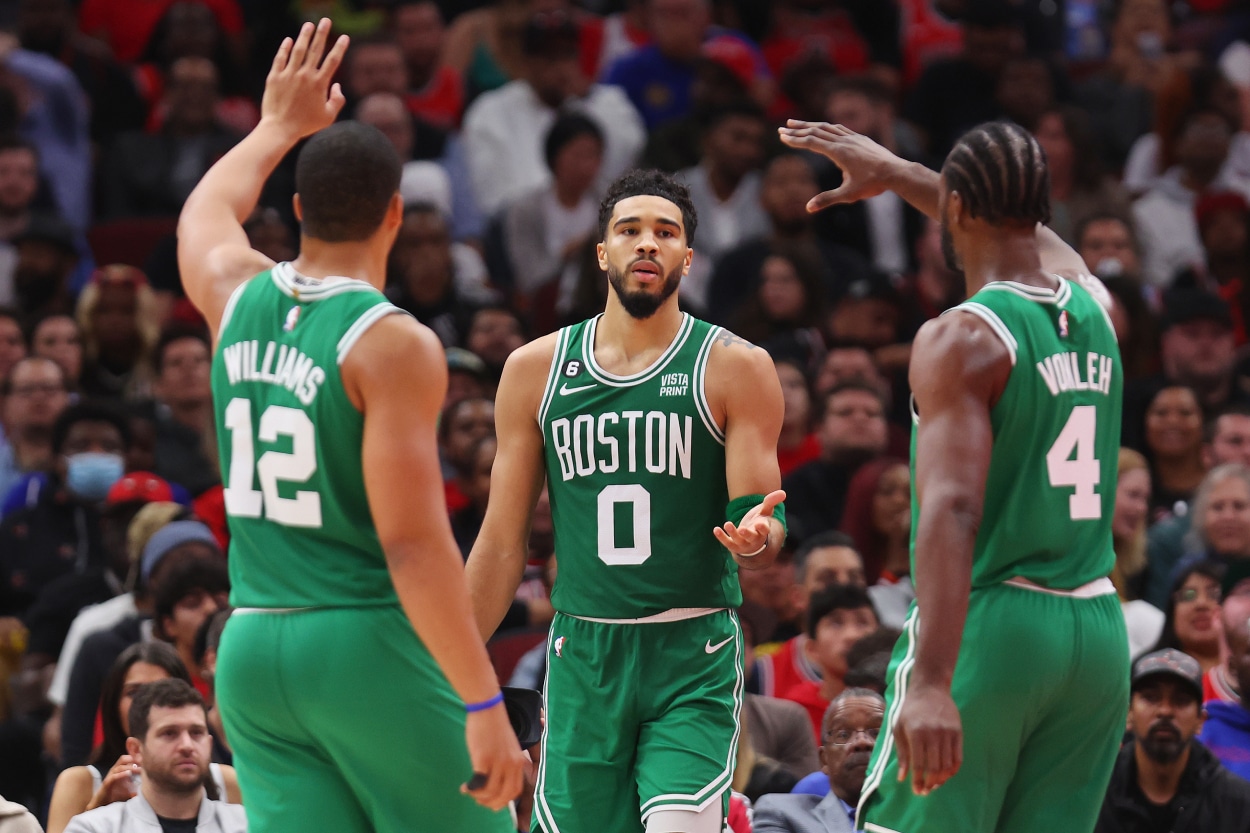 Jayson Tatum's Basketball Motivation Came After His Teacher and Classmates Crushed His Hopes
Jayson Tatum's motivation to become an NBA player started in elementary school after he was mocked.
Boston Celtics star Jayson Tatum always had the dream of becoming the best basketball player in the world. It's a far-fetched ambition to many but not for Tatum, a three-time All-Star now in his sixth NBA season.
When many of his elementary school classmates heard of his dream, they burst into laughter. His teacher told him he needed a reality check. Although crushed at the time, it might have been the spark Tatum needed.
Jayson Tatum is becoming one of the Boston Celtics all-time greats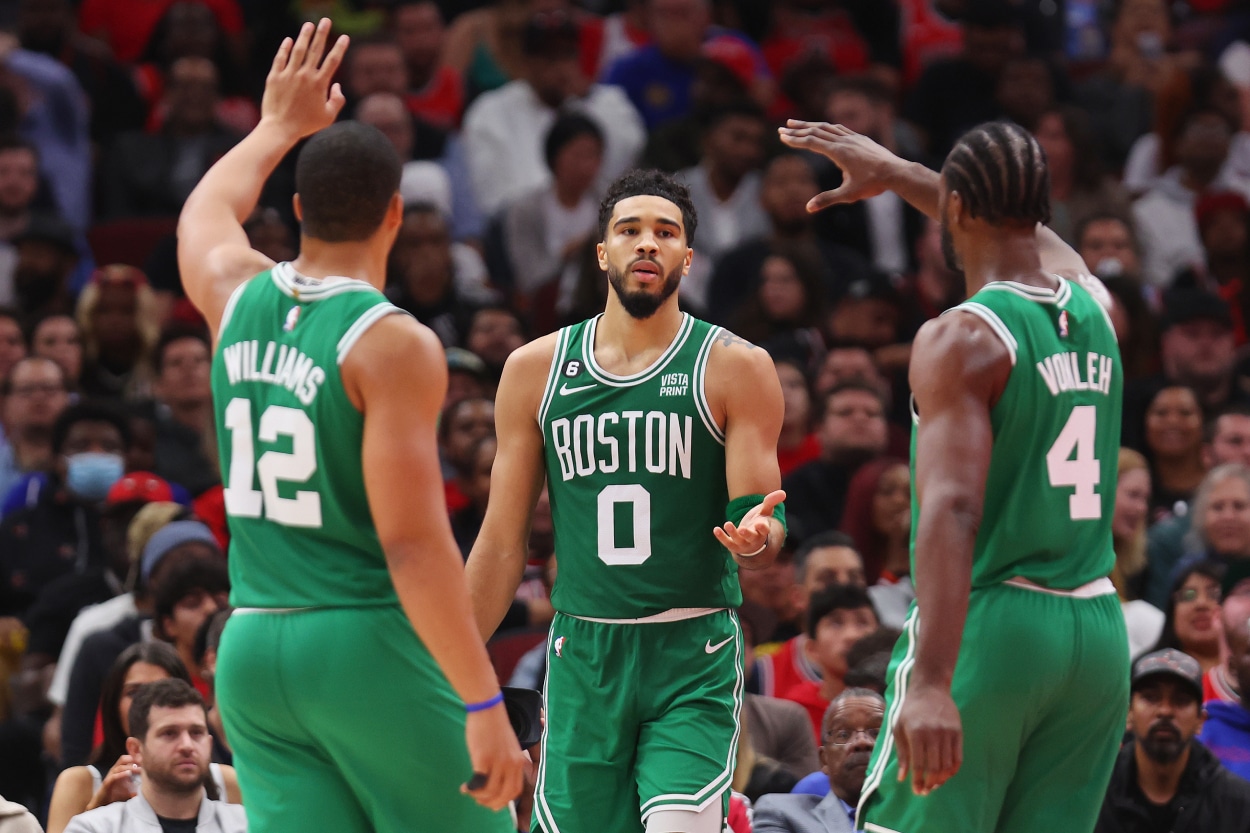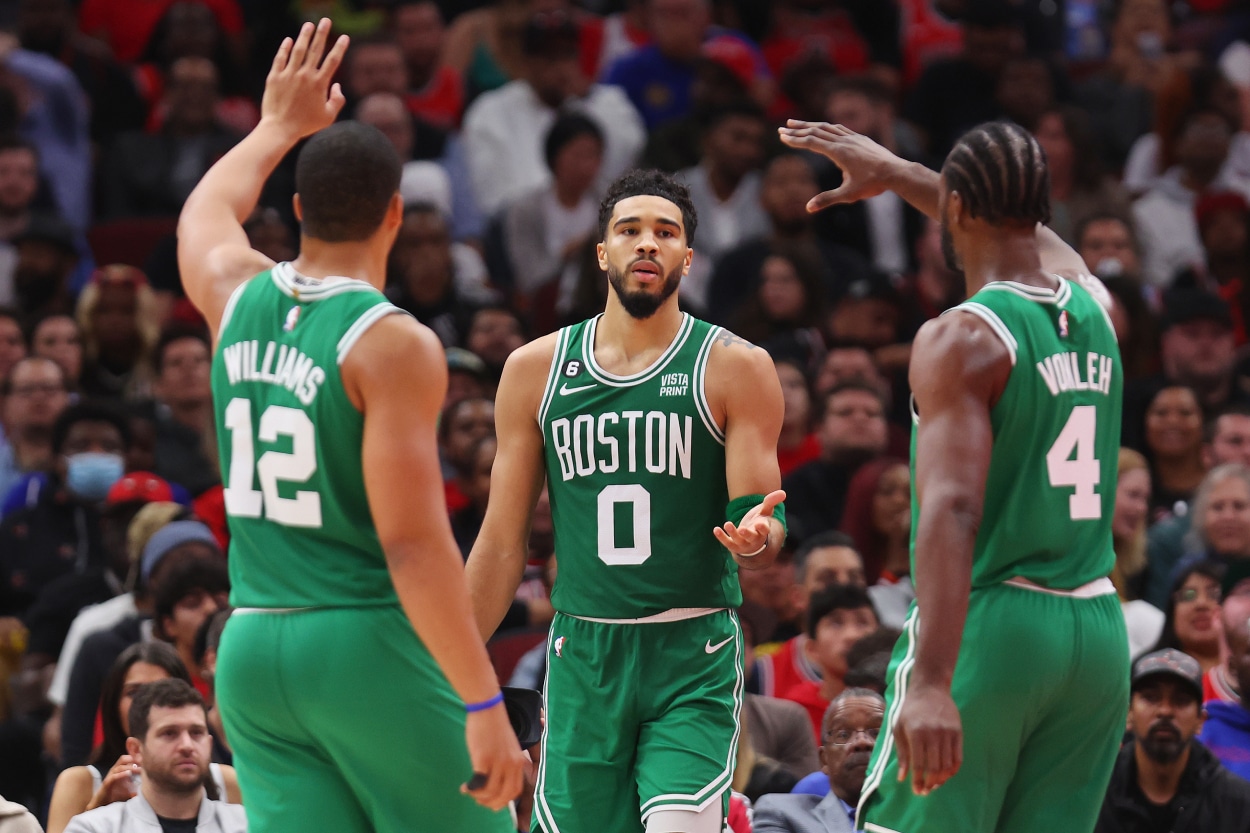 He has a long way to go to be mentioned with Larry Bird and Bill Russell, but Tatum is headed in the right direction. Tatum, Boston's first pick in the 2017 NBA Draft, has improved his numbers each season and finally helped push the Celtics over the hump last season.
After failing to get past the Eastern Conference Finals three times since the 2016-17 season, the Celtics finally broke through. It seemed like the 2021-22 season was going to be just another typical year for the Celtics after starting 25-25 under first-year coach Ime Udoka. Boston finished the regular season 26-6 and reached the championship round for the first time since 2010.
Tatum led the charge, posting career highs in points (26.9), rebounds (8.0), and assists (4.4). He was named an All-Star for the third straight season. He was also named All-NBA.
Tatum is still just 24 years old. He has plenty of basketball left. The loss to the Golden State Warriors in the Finals has only made him hungrier. He stressed that the loss ate at him throughout the summer, and he wants redemption.
He's already making his mark among some of the Celtics' all-time greats. He's tied with Bird for most games with 50 or more points (4) in a career. This season he passed Bird for most points scored in the first three games of a season.
Tatum recalls getting laughed at and told he wouldn't make it as a pro basketball player
During a recent interview with Graham Bensinger, Tatum recalled a time when he was mocked in elementary school by his classmates. He also stated his teacher told him to rethink his plans when he said he wanted to become a professional basketball player.
Tatum said he went to a predominantly white private school and felt like an outcast to begin with. Then his anxiety mounted when he was asked what he wanted to be when he grew up.
"I went to school with kids who had two-parent households, lived in much bigger houses," he told Bensinger. "Being in a classroom where kids wanted to be doctors, lawyers because that's what they saw growing up. Their parents were doctors, lawyers, nurses, or pilots.
"I said I wanted to be an NBA player. I want to be the best player in the world. She (the teacher) said, 'You need to be more realistic. That's probably not going to happen.' I remember everybody laughing. That was one of the lowest points because I already felt intimidated going to school. For her to say that and for everybody to kind of laugh, that really crushed me."
Tatum said he struggled with that moment, but he also learned from it.
"As an 8-, 9-year-old kid, I cried," he said. "I've never really cried. I'm not an emotional person. I remember my mom wiping my face and telling me to remember this. Remember this moment, and don't ever let anybody tell you what you can and can't do."
"I told her don't you ever tell my child that he can't do something," Tatum's mother Brandy said of the teacher. "Don't embarrass him. Don't shoot down his ideas. I told her that her job was to encourage these kids."
The way things are going, the rest of the NBA should be mad at Tatum's teacher, too.
Have thoughts on this topic? Keep the conversation rolling in our comments section below.