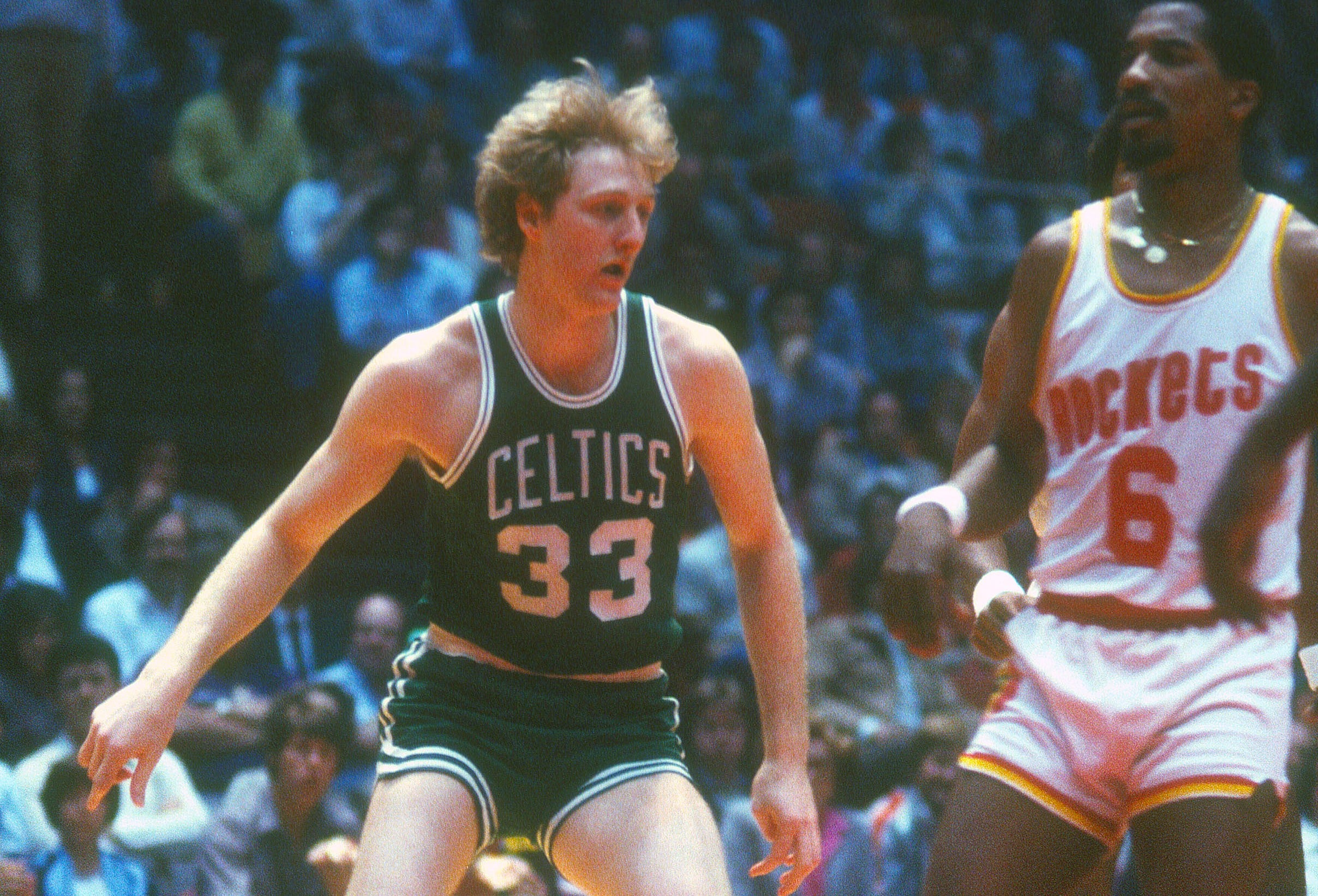 Larry Bird and Bill Russell are a Given, but Who Joins Them on the Mount Rushmore of All-Time Greatest Boston Celtics Players?
What two players should join Larry Bird and Bill Russell on the Mount Rushmore of all-time Boston Celtics greats?
The Boston Celtics have a rich history with 17 championships since they became part of the NBA in 1946. They established themselves in the late 1950s and throughout the '60s with a dominant squad led by Bill Russell. In the 1980s, the dynasty returned when Larry Bird came on board in the 1979-80 season.
Russell and Bird are typically the top two players mentioned when it comes to Boston's list of all-time greats. After those two, which two players round out the Celtics' Mount Rushmore of greatest players in franchise history?
Larry Bird and Bill Russell are the two biggest Boston Celtics players in history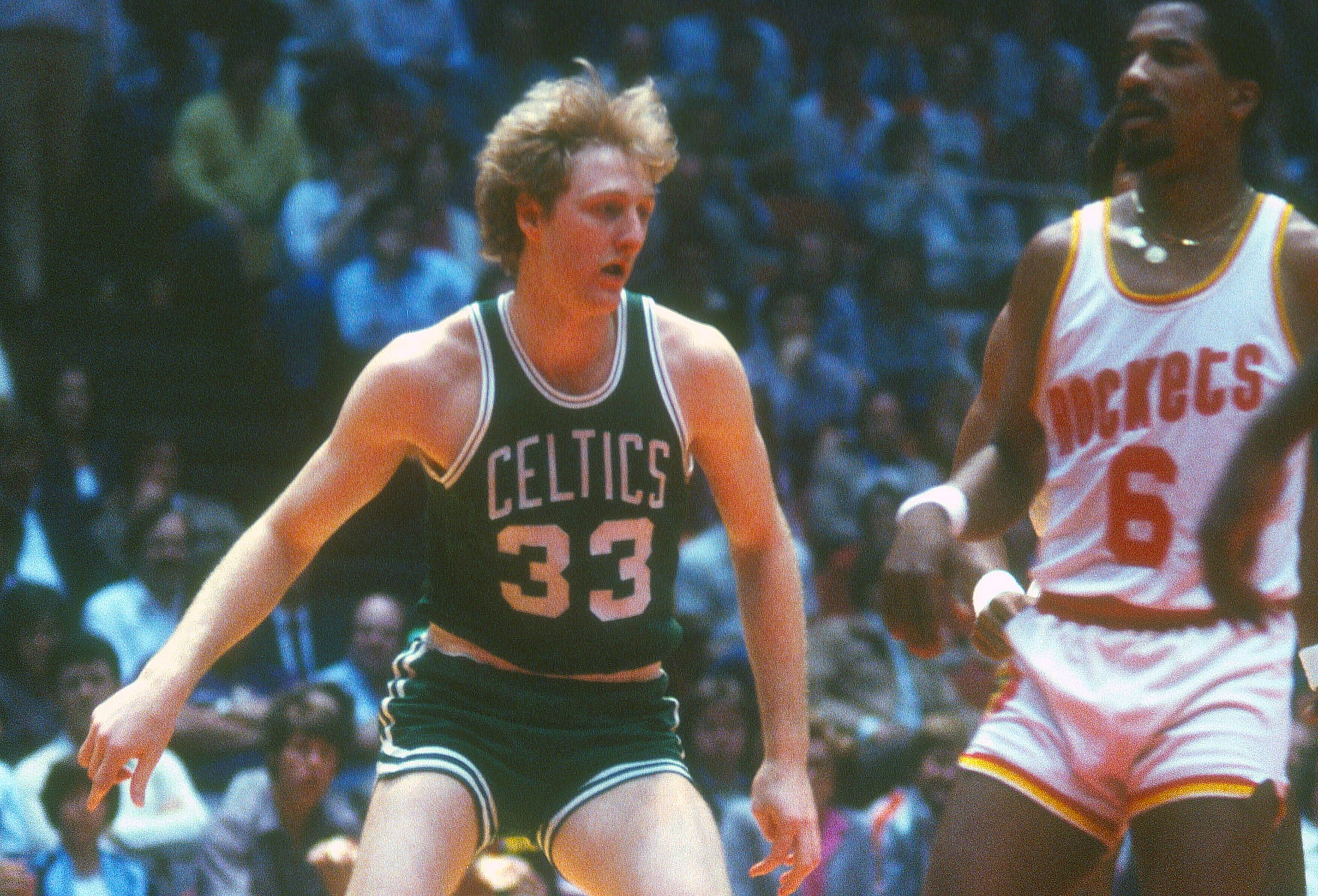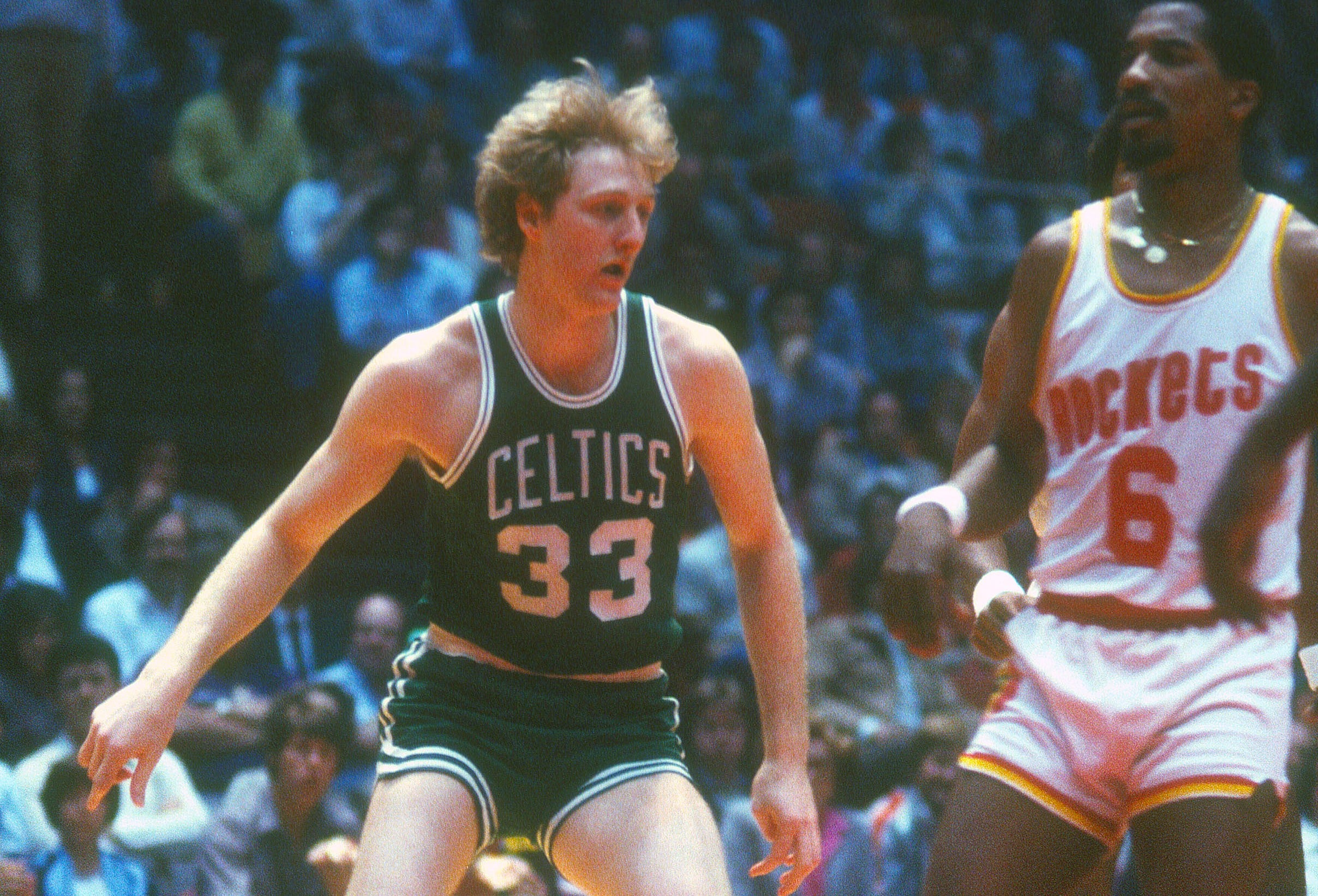 Russell was the most dominant player on a Celtics team that won eight straight championships between 1959 and 1966. He changed the game by making defense a priority. Russell made a living by blocking shots and rebounding. Russell admitted his success had just as much to do with his mental game as his physical one.
"Basketball is a game that involves a great deal of psychology," Russell said during the early part of the 1963 season, according to Sports Illustrated. "The psychology in defense is not blocking a shot or stealing a pass or getting the ball away. The psychology is to make the offensive team deviate from their normal habits."
Russell averaged 22.5 rebounds in his 13-year career. He led the league in rebounding five times, including his first three seasons in the league. He was a five-time MVP and an 11-time champion.
Bird turned a 29-win Celtics team into a 61-win squad in his rookie year. He was named Rookie of the Year after averaging 21.3 points and 10.4 rebounds. In his second season, he won the first of his three championships.
Bird won championships in 1981, 1984, and 1986. He and the Celtics reached the NBA Finals five times, including four straight berths from 1984 to 1987. Bird was a 12-time NBA All-Star and won three consecutive MVPs from 1984 to 1986.
What two Celtics players join Bird and Russell on Mount Rushmore?
The Celtics certainly don't have a shortage of talent in their history. Bird and Russell lead the way, but what two players would join them on Boston's Mount Rushmore of all-time greats?
Players like Bob Cousy, Tom Heinsohn, Dave Cowens, John Havlicek, Paul Pierce, Kevin McHale, and Robert Parish are all prime candidates, but we only have room for a couple.
After Bird and Russell, Havlicek would have to be the third. The 6-foot-5 guard/forward played 16 seasons in Boston and was an All-Star for the final 13. He averaged 20.8 points, 6.3 rebounds, and 4.8 assists for his career. Havlicek never played less than 71 games in any season.
An elite defender, Havlicek could play big or small. He won eight championships in his NBA career. A tremendous athlete, he was also drafted by the Cleveland Browns.
The final piece to Boston's Mount Rushmore is a tough call. After narrowing it down to McHale, Cousy, and Cowens, we'll pick Cowens.
As a 6-foot-9 center, Cowens more than held his own against the big boys in the NBA. Averaging 17.6 points and 13.6 rebounds in his career, Cowens was an eight-time All-Star who battled with the likes of Hall of Fame centers Kareem Abdul-Jabbar and Bob Lanier but always wore them down with his ability to run the court for four quarters.
"One of my great pleasures was watching him wear down the Bob Laniers, Lew Alcindors (Kareem Abdul-Jabbar)," former Celtics reporter Bob Ryan said, per The Athletic. "He would just run, run, run, run, and by the fourth quarter, he would still be running, and their tongues would be hanging out. His game was a game of attrition."
A two-time champion, Cowens was the MVP of the 1972-73 season when he put up career-highs in points (20.5) and rebounds (16.2).
McHale (17.9 points, 7.3 rebounds, two-time Sixth Man Award) and Cousy (18.4 points, 7.5 assists, 6 championships) are worthy, but with just four spots, we'll take Bird, Russell, Havlicek, and Cowens.
Have thoughts on this topic? Keep the conversation rolling in our comments section below.